10 x 4 Kuhrye-oo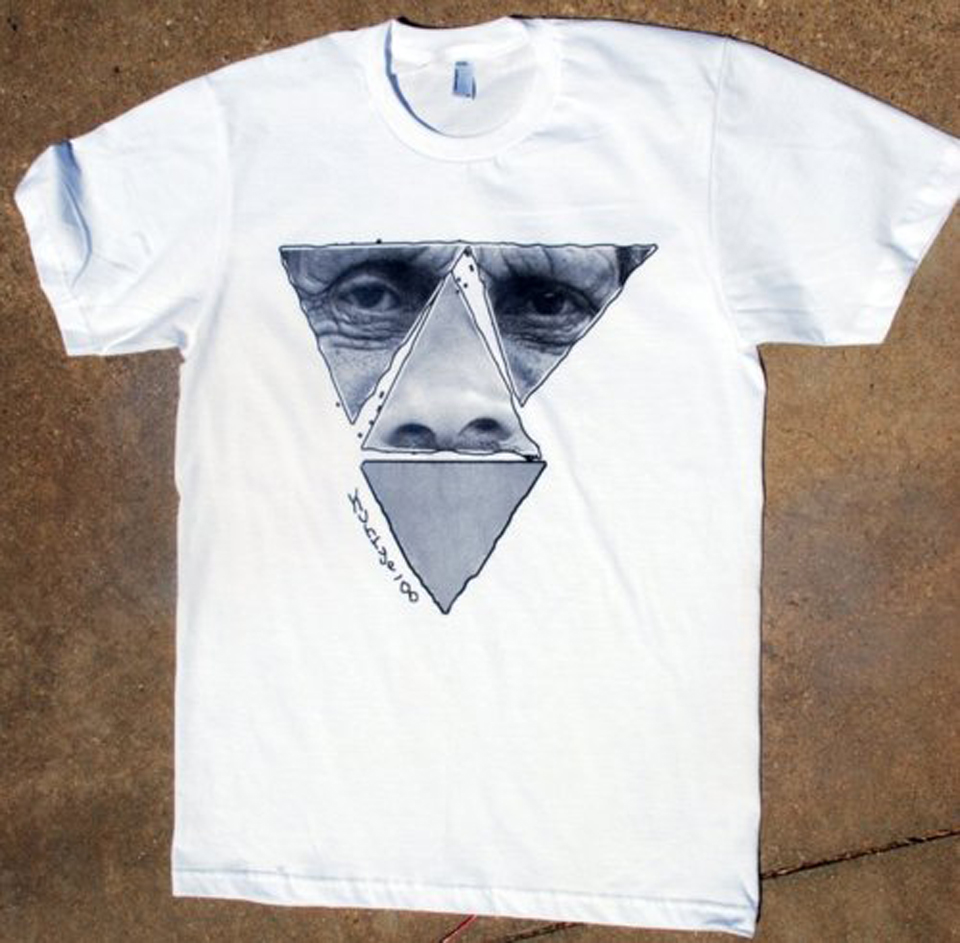 Kuhrye-oo, the project by Montreal-based musician Calvin McElroy, unveiled his acclaimed self-titled EP via UNO NYC earlier this year. That was followed last month by his "Give In (For The Fame)" remix release, featuring reworks from the likes of Boody & Le1f, d'Eon and Ryan Hemsworth. Kuhrye-oo's oevre fall somewhere in between trad UK Garage, Future Garage and avant R&B. If you're the type to go out and see your favorite bands play live, chances are you've seen Kuhrye-oo working the stage with Grimes or Born Gold and, perhaps, you've wanted to find out more. Well, now's the time to knock yourself out… Photo: Tonje Thilesen
1. Your most memorable show?
Playing Boiler Room in London was crazy. It was my first day ever in the UK. I was traveling with another band and at the airport we realized the car we rented was a standard and not an automatic. So my poor friend had to drive a stick with his left hand on the left side of the road through the heart of London at rush hour. On top of this, we were late so he was doing American speeds on these narrow little roads. It took us three hours to get there and the whole way I just closed my eyes and prayed we wouldn't die—but we made it. I had seen BR many times online but I never knew just how small that room is, it holds 40 people maybe. So I played my set facing a wall with two little webcams and a dozen people standing behind me. It was surreal but ended up being a real party.
2. Better show: Buffy or X-Files?
No doubt, X-Files. It's worth watching for the soundtrack alone. Mark Snow is brilliant and the sound design is just perfect. I watched the entire series recently (at least the seasons that matter). The sexual tension kills me though. Mulder and Scully need to stop the mind-f@*king and just give in.
3. Do you believe in the paranormal?
Absolutely. We are not alone.
4. If you were still in high school, which clique would you belong to?
First time around I was one of the punks but if I was still in high school now, I don't know. I'm not a jock, I'm not an academic, and I don't like bands very much. I'd be a total loner if I went back to high school.
5. What does underground and mainstream mean to you?
I really don't see a difference anymore. The internet brought the spotlight on the underground and nothing is inaccessible. It takes the same amount of time to search a Rihanna song on YouTube as it does Drexciya. I mean, some music is made to reach a smaller demographic but I don't think that's the same thing as 'underground'. No, I don't think that exists anymore.
6. What defines your music-making process?
I drink a lot of tea. That's about the only consistent thing. My process changes with every song. I'll even use different programs for different songs to keep things fresh. A routine or formula scares me. Inconsistency is key, although I always drink Earl Grey. With milk and Splenda is best.
7. A film or book that greatly influenced your music?
Pretty much every Wong Kar Wai movie but especially 2046. It's about a novelist who is writing a sci-fi novel set in the future, but it's really about his past. I like to think of music that way, the past told through the future. I'm also obsessed with Faye Wong.
8. Raging or chilling out?
I'm definitely a rager trapped in chill dude's body. I'm down for anything, in the most reserved way.
9. Name three essential artists.
Aphex Twin. Obviously. David Borden—his compositions for electronic keyboard were well ahead of their time. Artful Dodger—these guys perfected the balance of pop/club.
10. Together, or alone?
Forever alone.
Editor's Choice 16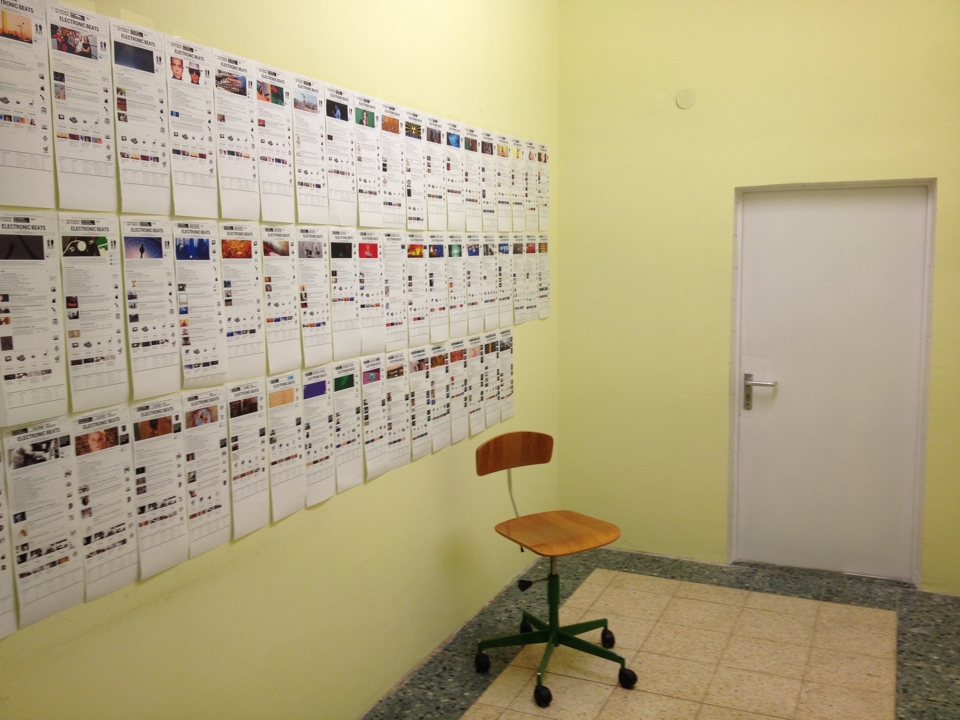 What's that? You want to know what's been going in our ears this week, reverberating our cochleas and sending broader vibrations throughout our bodies and by extension our audio-addled souls? That's a coincidence: here's this week's Editor's Choice.~ Photo: Michael Aniser
Michael Lutz (Duty Editor Electronic Beats Magazine)
Silent Servant – Negative Fascination
From the sleeve notes: "We are mutations of the modern age. Freedom is at will always and forever."
AJ Samuels (Senior Print Editor)
Vatican Shadow – Jordan Descent (Drvg Cvltvre Remix)
Slow acid tech-house remix of Dominick Fernow by Dutch producer DRVG CVLTVRE.
Terrence Dixon – The Auto Factory
Driving, grainy, intuitive, Detroit. Off Dixon's new double LP Far From The Future Pt. 2  (Tresor).
Louise Brailey (Editor)
Zomby – Devils
Yes, everyone's favourite tight fade-sporting Twitter provocateur has released a new track, for free. Short and relentless, it's jungle techno that sounds like it spurted from some toxic slipstream in the hardcore continuum.
Sam Willis – Foxglissandro
One half of Allez Allez and another half of Walls, Sam Willis is striking out on his own with his debut LP Winterval, released via Half Machine. By all means, use its new age pads a blissed-out arpeggios to repair the tear in your psychic hull caused by the track above.
Moritz Gayard (Online Duty Editor)
Kuhrye-oo – Give in (For the Fame) [Boody & Le1f Remix]
Kuhrye-oo is an offshoot of Gobble Gobble, here helmed solo by the Edmonton group's Calvin McElroy. Epic.
Bloksberg – Tækno
Their Soundcloud teaser text: But FUCK that. Bloksberg plays TÆKNO. Either you're cool and get it or you don't. It doesn't matter much anyway. BLOKSBERG rules, OK? Okay.
Videodrome #52 – This week's best videos
Here's your weekly dose of music videos, with Kuhrye-oo, DIIV, Actress, DAHGA BLOOM, PAWS, Black Dice, Bedroom, iamamiwhoami, Girl Unit and Dent May. Enjoy!

#1 Kuhrye-oo – For The Fame II (directed by Calvin McElroy & Claire Boucher)
Incredible new track by the uber-talented Canadian producer. 'For The Fame II' has a cool post R'n'B groove that makes me wanna daaaance.
///
#2 DIIV (formerly Dive) – Corvalis (directed by Jonas Wedelstädt)
I generally don't get too excited about guitar pop, but there's something about this particular song that has me hooked. Plus the unofficial, fan-made video is just so nice!
///
#3 Actress – IWAAD (directed by Nic Hamilton)
3D artist Nic Hamilton has created an unofficial video for 'Iwaad', taken from Actress' latest release R.I.P.
///
#4 DAHGA BLOOM – ZUZU (dir.?)
Guitars again! Can't stop listening to this song. If you're down for some L.A. psychedelic rock, watch this video above.
///
#5 PAWS – Misled Youth (directed by Phillip Taylo)
After supporting the likes of Dum Dum Girls, Wavves, and Ariel Pink's Haunted Graffiti, now time has come for the video for 'Misled Youth', which is short but fun – watch.
///
#6 Black Dice – Rodriguez (self-directed)
This one's directed by the band themselves. Their new album Mr. Impossible is currently available through Ribbon Music.
///
#7 Bedroom – Trees (dir.?)
Off Bedroom's forthcoming full-length Vivid, set to be released next month. This 16 year-old bedroom musician only dropped his debut EP in February, available to stream over at his Bandcamp.
///
#8 iamamiwhoami – rascal (dir.?)
The iamamiwhoami videos keep getting more and more stunning. This is the next chapter is the everlasting series of very, very, very well-made videos by iamamiwhoami. Watch it!
///
#9 Girl Unit – Club Rez EP (dir.?)
Not a music video, but a teaser. I'm with Night Slugs forever. Nothing more to add.
///
#10 Dent May – Best Friend (directed by James Alexander Warren)
Initially premiered by our friends at No Fear of Pop, this is a seriously amazing video. "You swam out and rescued me."