Eastern Haze: November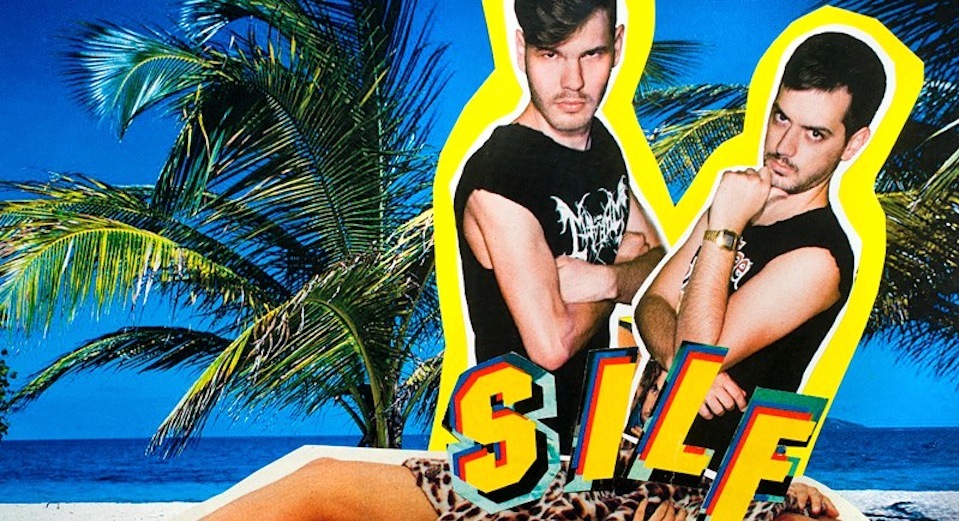 November embodies melancholia, that's a given. I continue my homeless, nomadic existence, a wannabe-sailor whose playground isn't the deep blue sea but chaotic urban mazes. At the moment I'm stationed in Budapest, a city that basks in its golden Austro-Hungarian past with its grand boulevards and derelict inner city townhouses, inviting you to dine at places like "Hungarian Memories" or the "Nosztalgia Étterem". It drowns me in sentimentality and sadness for phantom recollections of experiences I've never had. As I write this, I'm delving deeper into the elusive sounds of Mangrove Mangrave, whose album just came out on Mik Musik!, a label I cannot stop extolling in this column. Dark without the need to flaunt it, subtly harrowing, but utterly groovy and compelling.
Another favored Polish imprint, the cassette label Sangoplasmo, excels at bringing out hypnotic, psychedelic compositions. Suaves Figures is a collaboration between Piotr Kurek, whose previous album Heat was released by Foxy Digitalis, and Sylvia Monnier. The Warsaw-Lyon connection has spawned a synth-heavy kosmische creation, out for your listening pleasure alongside Lutto Lento – aka Sangoplasmo boss Lubomir Adam Grzelak, and The Phantom's latest offerings.
Budapest-based synth duo SILF, composed of music student Martin Mikolai and Bálint Zelkei, are perhaps an odd inclusion considering their apparently bon vivant music, but only at first listen. The inherent addictively languid "opium house" has nostalgia emanating from their vintage gear. Those who know Mikolai's solo project Stefan Olbricht and his imprint Farbwechsel will see similarities in SILF. Catch them live on December 11 supporting Led Er Est in Budapest.
Aches is a British Bratislava transplant whose latest EP Easy Ghost, out on the Slovak label Exitab—in sync at least verbally with this month's sonic "theme"—features a remix by Glasgow's Dam Mantle, and the plaintive, bass-heavy Ink Midget rendition. This fresh-faced Slovak producer has just released his own debut album Re-Leave on the aforementioned imprint.
Interested in more obscure and exciting music from Eastern Europe? Head to Easterndaze.
Videodrome #49 – This week's best videos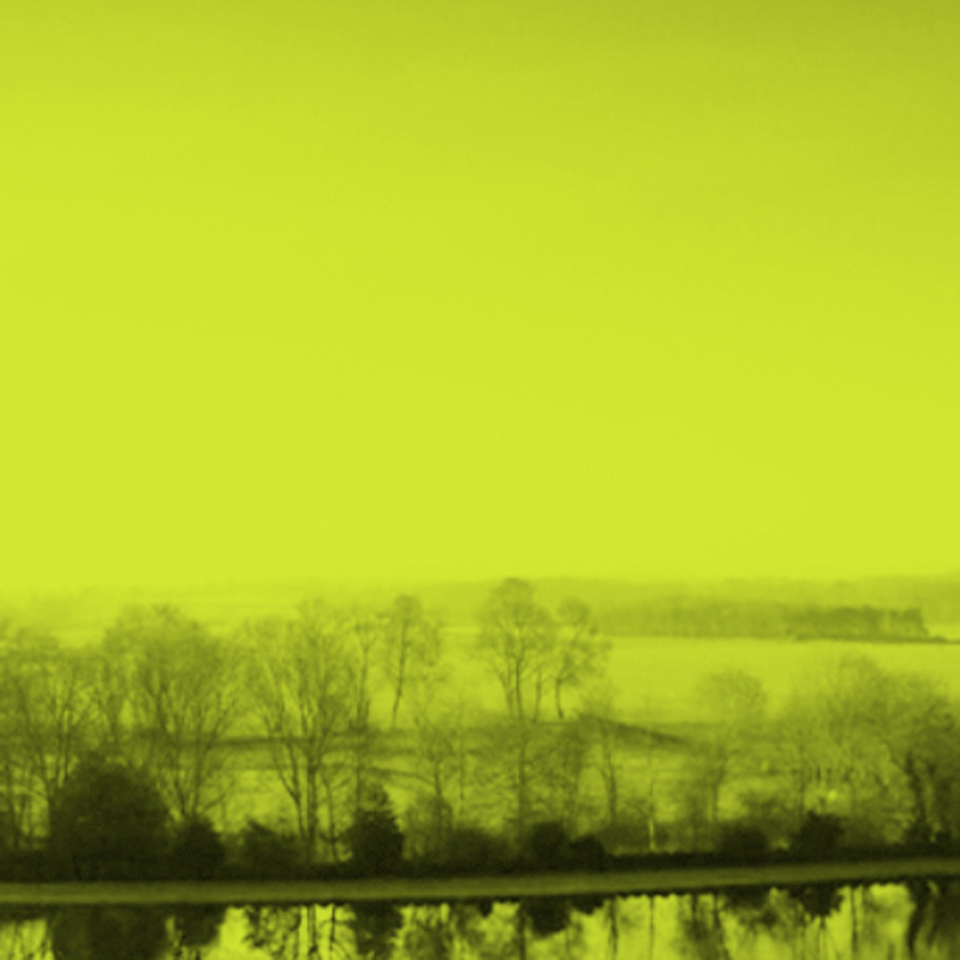 New week, new video-joy. This week it's a 10+ video list, as there were really a bunch of cool videos out recently. Take your time and dive through this audio/visual potpourri called V I D E O D R O M E:
#1 Outer Limitz – I Kontact (directed by Donald Andrews)
This was posted by our pal Aram L. on his Facebook wall, just after we stumbled over Hippos In Tanks soundcloud. Once again we gotta admit: Hippos never fail. "G-gimme that, g-gimme that I Kontact!"
///
#2 Walter Sobcek – Hollywood Cries (directed by Walter Sobcek)
Perfectly perfect. Parisian duo Walter Sobcek just got their new EP Miami released, which was recorded and mixed with the help of producer Samy Osta (Chromeo, Cocosuma and Syd Matters).
///
#3 The KDMS – Wonderman
The duo of Kathy Diamond and Maximilian Skiba are about to drop their debut album Kinky Dramas and Magic Stories via Gomma. The first single 'Wonderman' is out today, launched with a fitting video.
///
#4 The Flaming Lips and New Fumes – Girl, You're So Weird
NSFW. In this new collaborative video, made for the Heady Fwends Record Store Day you can see a lot of nude girls…
///
#5 Jessie Ware – 110% (directed by Kate Moross)
What a sweet production from Julio Bashmore for Jessie's second single off her debut LP due out this summer via PMR.
///
#6 Moodymann – 9 Nites 2 Nowhere (directed by Dante & Lowrell)
Fresh new material from Detroit legend Kenny Dixon Jr, aka Moodymann. It's been a year or so since we last heard new material from Moody…
///
#7 Crumbs – Love Snack (ft. Wooshie) (directed by Nate Dogg)
Crumbs is new to me, so I'll trust google: Crumbs is no other than Melbourne drummer Max Kohane and this infamous track is off of his forthcoming album Maidenhair, released April 2012 through Sensory Projects/Fuse.
///
#8 Avec Sans – Perth (dir.?)
Avec Sans is hailing from London and they're pretty new to the game. This is their first ever tune, a cover of Bon Iver's original – minus his acoustic guitar but floured with some serious synths.
///
#9 Zhala – Slippin Around (dir.?)
Zhala is the new Lykke Li. (and her former/current background singer)
///
#10 ON:STOP:OFF.- Florida Jane (directed by Christina Gransow)
Made by Hamburg-based artist Christina Gransow, there is some really great animation inside of this video for ON:STOP:OFF's track.
///
#11 JJ – Beautiful Life (directed by Patricia Paulsson)
JJ 4 eva.
///
#12 Thundercat – Walkin' (directed by Holly & Kelly Port)
Beats by FlyLo and video inna Eric Warheim-style… so funny.
///
#13 Shivastep – RACK CITY (directed by Alex Wolf)
I stumbled over this on the amazing rosequartz-blog and since then it's on repeat: sooo good. Anyone know more about the band?
///
#14 Led Er Est – Turritopsis Blues (directed by House Plants)
If you ask me who's next to go insanely viral, then for me it's Led Er Est. The bros are set to release their brand new album The Diver this May 8th via Sacred Bones.
///
#15 White Poppy – I Had a Dream (directed by Crystal Dorval)
Are you into looped guitars and glimmering pop? Then White Poppy, the solo project of Vancouver's Crystal Dorval might be your desire. Off of their I Had A Dream cassette over at Not Not Fun Records.
///
#16 5kinandbone5 – Penis Power (self-directed)
Man, is this the future of the music video genre? 5kinandbone5 and Robert Jeffrey in front of their webcam celebrating their own music. Awe-some.
//
#17 Miguel – …All (dir.?)
Check out this new video from Miguel for his track '…All', off of his three track project titled 'Art Dealer Chic Vol. 3?…