Videodrome 92 – This week's best videos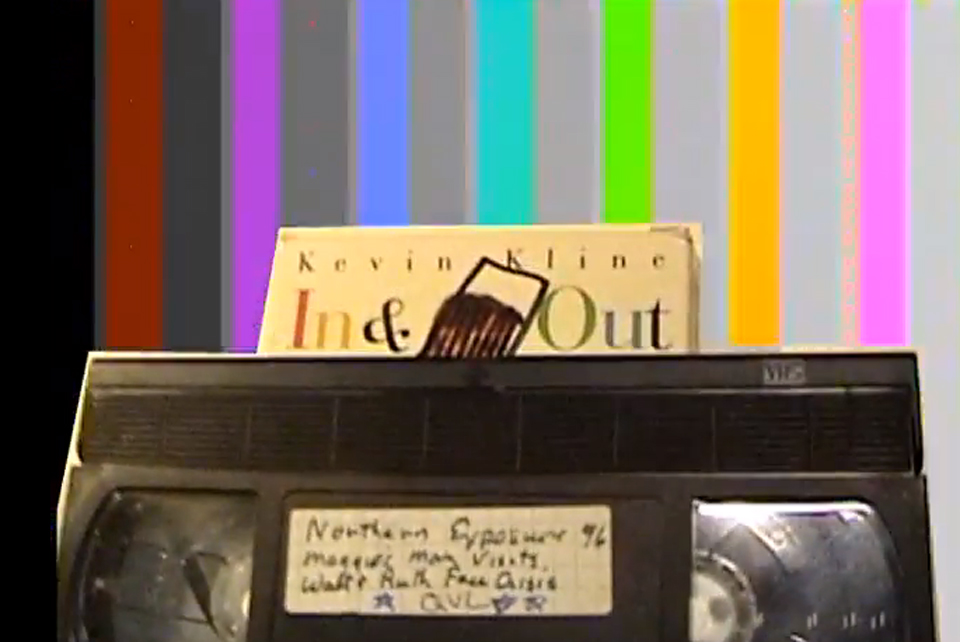 Let me start this week's V I D E O D R O M E with a link, which takes you to our Daily from last Friday. Here, my dear colleague Walter W. Wacht gave you an update on five epic new music videos from the likes of The Knife, Vondelpark, Phoenix, Beach House and Lapalux. Here's the next rush of music videos, featuring Saschienne, Danny Brown, D E N A and many more.
#1 Torn Hawk – "This Is Crime", directed by Luke Wyatt
Hope you remember my last year's picks, where I tried to point out how great the L.I.E.S. imprint is doing and mentioned Torn Hawk's excellent "Tarifa" track. If you missed that, here's your second chance: Torn is back with a trippy and NSFW video above.
/
#2 Red Axes – "Silver Bed", directed by Stéphane Haiun & Naïla Guiguet
I'm a Cliché records is always producing nice videos (Bot'Ox anyone?). Here, Red Axes aka Tel Aviv's Dori Sadovnik and Niv Arzi invite you to dance on ice.
/
#3 Compuphonic ft. Marques Toliver – "Sunset", directed by Simon Griesser & Philipp Comarella
Up-and-coming NY alt-R&B singer Marques Tolliver, who joined James Blake on his last European tour, collaborates with Belgian producer Compuphonic for his release last month on Get Physical. Watch the nice Simon Griesser & Philipp Comarella-animated video above.
/
#4 Saschienne – "Grand Cru", directed by Marco Dos Santos
Wow, nice semi-documentary video with some Kompakt all-stars for Saschienne's new "Grand Cru" video, the audio of which comes on 12″ vinyl with a Pachanga remix on the B-side.
/
#5 Magic Milk – "Black Rolls Royce", directed by MAGIC MILK
Magic Milk's debut album We Hunt Buffalo Now will soon see the light of day; until it's out, all we have is this nice, little punk video for "Black Rolls Royce". Addictive.
/
#6 Tristan Coleman – "Good Money", directed by Josephine Lie
Field recordings plus ancient percussion added with some melancholic vocals? Yes, this is Tristan Coleman, who teases his upcoming Taken form the Still Life With Sound EP, out via Mystery Plays Records, with a wonderfully animated video above.
/
#7 The Purist X Danny Brown – "Jealousy", directed by globodigital
Detroit's own Danny Brown teamed up with UK'S The Purist for his upcoming EP titled Tr-ill.  The appetizer single, entitled "Jealousy" is a pretty dark track, which comes with a nice VHS- karaoke-inspired music video.
/
#8 Hervé feat. Maria Minerva – "Gold"
Last month Hervé unveiled his collaboration with Austra for "Save Me"; today nothing but the next stunning collab from his The Art of Disappearing album—just released via Cheap Thrills—was unwrapped. It's Maria Minerva of Not Not Fun-fame who added her marvellous vocals on top of Hervé's beats.
/
#9 D E N A – "Thin Rope"
Last summer Bulgaria-via-Berlin producer D E N A got some buzz with her catchy "Cash, Diamond Rings, Swimming Pools" track. Now, the time has come for her next video installement. Watch the funny clip above.
/
#10 Soukie & Windish – "Hero", directed by C. Ischinger
Hamburg-via-Berlin producer Soukie & Windish have just released their debut album A Forest via the USLR imprint, and when you're longing for some easy going house music, this is your heaven.
2012 Editor's Picks: Moritz Gayard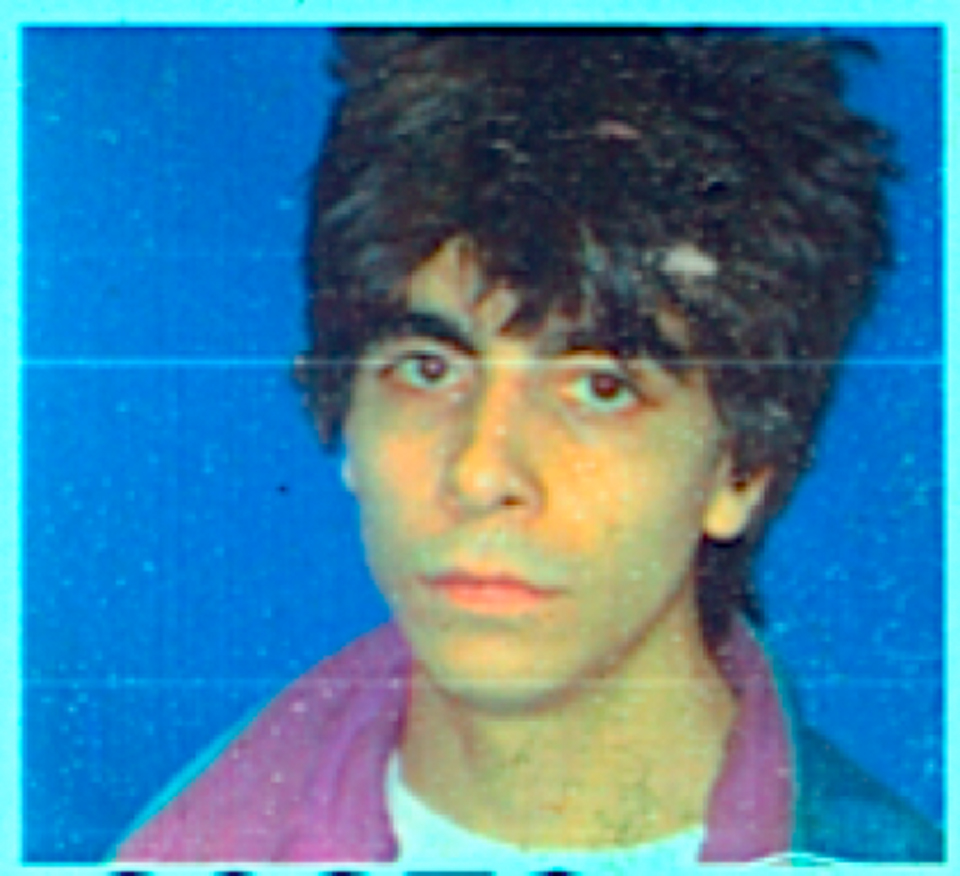 Ciao, 2012:
1. Gobby (UNO NYC)
Yup, Gobby is my man. In 2012 the Harlem-based provocateur Gobby released two highly underrated pieces: his Above Ground album in October, and the equally progressive New Hat EP—both through New York's premium label UNO NYC. This is true colorful outsider techno. Who needs old industrial lads exploring techno, when the future is made by bass kids who grew up with all these production possibilities in their bedroom? Forward forever: don't sleep on Gobby!
2. Erkin Koray (Mega Müzik)
Just inches behind Gobby comes popular Turkish singer Erkin Koray. Although I live in Neukölln, a lovely area with many Turkish fellas around, it took me until this year to explore these extraordinary skills from decades ago. Now 71 years old, Erkin never stopped bringing his music to the world. You can easily browse the internet for his complete back catalogue, and I tell you, this is a long-lasting voyage with a lot of treasures to be find. Like this video above… Süper.
3. Inga Copeland (World Music Group)
Inga is an enigma. I failed in every single attempt to actually see her live (just because of that unbelievably huge amount of fog—pumped into the Berghain for example). While buddy Dean Blunt serves brilliant distorted sounds, it's Inga who furnishes the duo with its brilliance. Within the next year both are planning to establish their own imprint, entitled World Music Group and The Wire reports that the imprint intends to issue "most future recordings/works through this channel." Even with Google or Discogs it is impossible to overview Inga's full output in 2012. You can try "B.M.W." from her Faith 12-inch, listen to her guesting on Hyperdub's monthly Rinse show, check her collaboration with Dean Blunt for 'The Narcissist" or even instantly download  30 unreleased tracks for free right here.
4. MGUN (Don't Be Afraid)
Detroit, it is. Thanks to young techno producer MGUN I havent lost my hope that techno is back on track. Detroit's Manuel Gonzales is most defo the one to watch if you too foster these hopes. Fusing the likes of Underground Resistance with some bloody synth beats, this is all I needed in 2012. After launching his brilliant The Upstairs Apt. EP via the London-based imprint Don't Be Afraid in October just days ago he dropped his equally well crafted Race EP through Will Bankhead's always inspiring Trilogy Tapes. Have a listen above.
5. Shlohmo (Friends of Friends)
Was erlauben Shlohmo? Under-rated electronic music producer Shlohmo dropped one of the most futuristic examples of how the bass should get treated in 2013 on his unbelievable three track EP, Vacation—following up last year's LP Bad Vibes. Both released via the L.A.-based Friends of Friends imprint. Shlohmo can do no wrong and above you can listen to his killer remix of LOL BOYS' "Changes", which is the track for me in 2012. You can explore more Shlohmo remixes for the likes of Burial, Flume, Little Dragon, Toro Y Moi, Aaliyah feat. 
6. Torn Hawk (L.I.E.S.)
Video artist Luke Wyatt's new electronic music venture is called Torn Hawk and his first releases under the L.I.E.S. umbrella is fantastic. Though the folks over at Boomkat labeled this "slow, psychedelic Kraut-ish disco" I would definitely add that Torn Hawk plays marvelously with some pop references, which make his music—along with the VHS-retro music videos—some kind of special which we can't quite define (although maybe the aesthetic is reminding us of Hippos in Tanks a little). Looks like there'll be much more to explore in 2013. Rave on, Torn.
7. Holly Herndon (RVNG Intl.)
This is all about the deconstruction of techno and it feels so good—no matter what tome of the day it actually is. Shame that it took until 2012 for the full-length release, realized by the one-and-only Matt from RVNG Intl., who brought us Julia Holter in full glory last year. Speaking of which, most of Holly's songs are composed entirely of layers of distorted voices, which is analogous to Holter's method.
8. The-Drum (Mishka)
The-Drum is the production duo made up of Jeremiah Chrome and Brandon Boom. They has been crafting their delectably queasy brand of R&B since late 2010. Since there isn't much info online, I kindly asked Brandon to give us a short insight of what is hot in 2013:
Boom: "Next thing will be a fresh R&B group called Jody featuring talent/local friends of ours. Four guys, most notably James of The GTW and Cole of Whi'lo with us (The-Drum) on production. We have also started a record label called C R I M E which the first Jody mini-EP will be released on and a full supergroup project. That project features The-Drum (me and Jeremiah), Josh Fox (Valis), Mike Perkins (Mr. 666), Seth Sher (Psychic Steel), and Michael Vallera (CLEARED). We are currently recording that album which draws its influence from kraut, movie soundtracks, library music, and exotic automobiles."
Cant't wait, Brandon.
9. CHARLI XCX  (IAMSOUND)
I am definetly not a sucker for mixtapes or compilations, but CHARLI XCX's  Super Ultra Mixtape nicely accompanied me on various Berlin subway rides. The dark pop princess wonderfully mixed a delicious potpourri of covers and layered her vocals over the likes of Baths and How to Dress Well. They're all pretty great takes that you should definitely check out above.
10. Zebra Katz (Jeffree's)
This. That. SHIT. Zebra Katz opened my mind to listening to much more hip-hop than I ever thought possible. The above track and video just blow me away with its Yonkers sensibility. And I'm truly loving the heavy bass. For me, this was the collaboration of the year: NYC's Katz, hot on the heels of his release on Diplo's Mad Decent label, and Boyfriend one of the rising stars of tropical bass.