Videodrome 96 – This week's best videos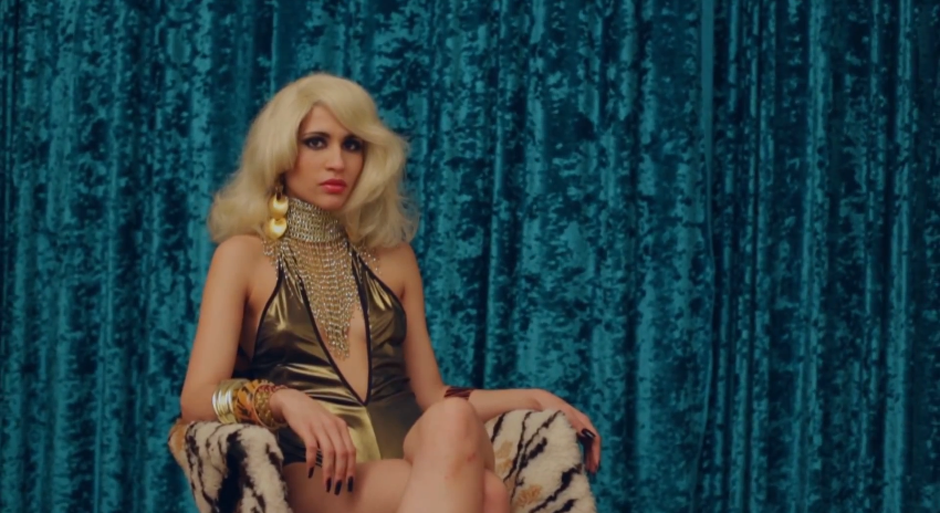 Welcome to our latest episode of music video goods, this week with Only Real, Mohammad, Stefan Goldmann, and more. Check it:
#1 Dj Clap – "Unbelievable", directed by Dj Clap and Matt Gerber
When it comes to editing skills, you better ask Matt Gerber! Check his unbelievable editing techniques in this mind-blowing video for DJ Clap's "Unbelievable" track—taken from his last month's Best Night Ever album, released via Magical Properties.
/
#2 Mohammad – "Sakrifis", direcetd by Beben Films
If you're a sucker for animal movies, this might be just up your alley. Though PAN definitely sets the bar high, as the video effect strays almost into x-ray.
/
#3 Gobby – "Slick Boi Gel"
You might have realized that I am the biggest Gobby fan on earth. And yes, now with his brand new Fashion Lady full-length, all the other suspects start coverage. Question: what would be Gobby without UNO?
/
#4 Tricky feat. Francesca Belmonte – "Does It"
Tricky's new album will be out May 28th via his own False Idols imprint, and here's the second peek at it called "Does it", which sounds—thank God—very much like the good, old Tricky.
/
#5 SFV Acid – "misto_prono"
UNO has the next great artist with a brand new album. If you have been following VIDEODROME for a bit, you might have already stumbled over this rising artist. If not, do yourself a favor, check this video and go and buy The Dwell, which drops on May 28.
/
#6 Co La – "Deaf Christian", directed by Andrew Strasser
Man, I am with Co La. Although spring is not coming to Berlin this year, in my mind I am already chilling naked, outside while listening to Co La's Moody Coup LP, which will be out 6th May, 2013 via Software Recording Co.
/
#7 Stefan Goldmann – "The Outness Queens", directed by Peter Vulchev
German DJ/Producer Stefan Goldmann has a new cool video inna David-Lynch style, which teases his 17:50 album, which is out now through Berlin based imprint Macro.
/
#8 Findlay – "Off & On"
Manchester's Findlay are giving me a sort of a Sons & Daughters feel. You can grab the four track free EP at www.findlaymusic.com
/
#9 Liars – "The Exact Color Of Doubt", directed by Markus Wambsganss
German film director and producer Markus Wambsganss just unveiled a pretty spectacular official video for Liars' WIXIW release from  last year.
/
#10 Only Real – "Blood Carpet", directed by Fred Ellis & Only Real
London-based Nial Galvin aka Only Realmade this VHS-like video with friend and filmmaker Fred Ellis for the track "Blood Carpet", one half of a double A-side with "Backseat Kissers", out now via ASL Records.
10 x 4 – Portable Sunsets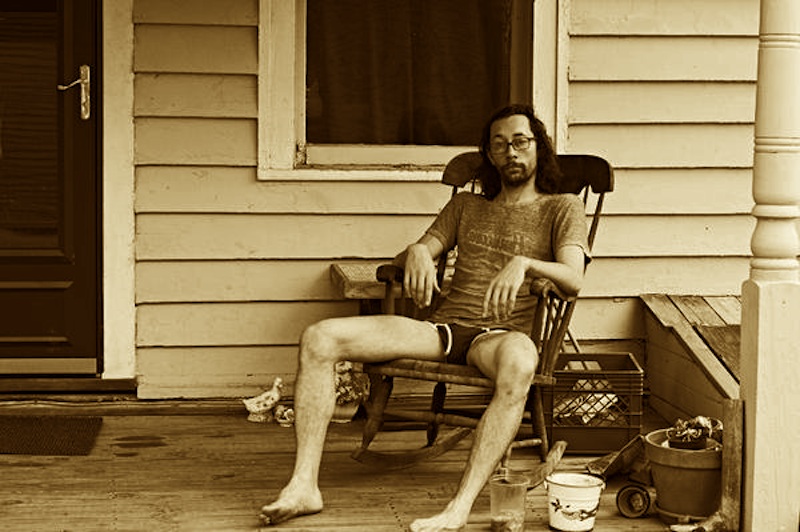 Here some gorgeous new sounds by Califonia-raised, NYC-based bedroom musician Peter Segerstrom, with hints of Frisco's Tycho and our local (Berlin) hero Apparat. Segerstrom has already opened for Matthew Dear, Richie Hawtin, Plaid, John Tejada, and The Field. Under his Portable Sunsets moniker he's also done studio work with Richard Devine, Venitian Snare, Alva Noto and many others. Next month his eagerly anticipated debut LP, Mercy, will be released through LA producer Daedelus's label Magical Properties. Here our 10×4 for your reading pleasure:

1. If you were still in high school, which clique would you belong to?
I am still a goth at heart.
2. An album that changed the way you thought?
Oh so many… Music for 18 Musicians, Endtroducing, and most definitely The idiots are winning by James Holden.
3. What does underground and mainstream mean to you?
Great question, so much has changed because of the communication capabilities of the internet. I hope people are able to bring down the walls of genre and fashion and just enjoy good music no matter where it comes from. That being said, I deeply believe in underground parties and what they represent. Electronic music culture is really important as a universal language.
4. Should music be free?
Another great question and completely related to the one above. We collectively are going to have to work out some sort of economic model for music as we continue down this information super highway. There are a lot of people who don't make music who earn their livings off of music who are thinking very hard about this right now. To the traditional music industry, the fact that any piece of information is freely distributable now is merely a detour from their path of commerce. What many don't seem to realize is that distribution systems have narrative—"the medium is the message," as McLuhan said. A pirated mp3 landing on your computer from a server somewhere in eastern Europe has a completely different story than when you walk to a record store and buy a record. We are still working out what that value is. In this way an LP in mp3 format obviously should not cost $10 in the same way an actual LP would cost $10 or $20. Hopefully as we continue to move towards economic transparency, systems will evolve that are sustainable. Currently most of what we have is the anarchic space of the internet and a bunch of lawyers who work with the RIAA who are convinced that each mp3 downloaded is worth $5000 in economic losses to the holding company who hired them.
5. What defines your music-making process?
I guess iteration… And a lot of walking. I usually write a bunch of tracks together and just slowly try to pull something out of each of them that I like. I really like the idea of running your attention over a piece of music like the ocean or a river. Shaping something by repeated listening.
6. A film or book that greatly influenced your music?
Oddly when I was growing up my parent's had a copy of the soundtrack to the movie Out of Africa with Meryl Streep and Robert Redford. My sister and I referred to this tape as 'sleepy music' and my parents would put it on whenever we drove. It probably drove them nuts because I wanted to listen to it all the time.  I recently went back and listened to it and it hasn't aged too well (It's pretty cloyingly sweet).  But it was profound driving through fields and listening to strings. Oh and Blade Runner and Neuromancer. Duh.
7. Your current favorite song?
Too many! There is this one Tevo Howard track that I can't get over and Brazil by Luke Abbott I think I have actually listened to several hundred times.  Also I pretty much always have Moomin and Chris Rau on repeat.
8. Do you believe in the paranormal?
Absolutely. There are so many things we can't explain. Why assume you understand everything?
9. One thing you can't live without?
Going outside at least 2 or 3 times a day. The sun. And coffee.
10. Together, or alone?
We are forever alone but I am blessed in that I love virtually everyone in my life.