Eastern Haze: January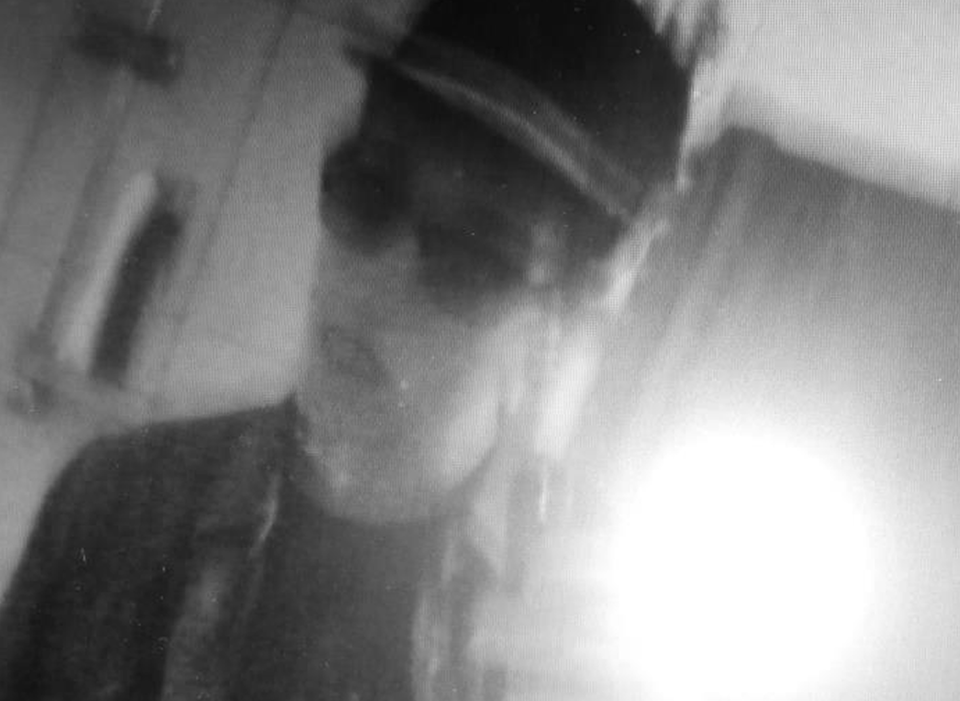 The third Monday in January is "officially" the bleakest day of the year, the day New Order sang about in the month that is so easy to hate. As always, music is the fastest remedy to dispel the seasonal gloom—if it's sepulchral sounds that you're into—and there's plenty to choose from in our geographical area of interest, ranging from a 14-year-old Hungarian producer through Serbian rave and Polish hypnotic minimalism.
Máte Janky is a precocious producer from Hungary whose first encounter with music-making involved a Casio synth and happened at the decidedly tender age of five. Driven by a seemingly paradoxical nihilist predilection, he divides his time between his three music projects and a label. Alley Catss (read our interview with him here) is his most prominent nom de plume, which stands for an amalgam of distorted synths, beat-driven compositions and backyard atmospherics. His latest—sophomore—album was released a few weeks ago on Sewage Tapes.
Bocian means stork in Polish. The Polish imprint bearing the same name, Bocian Records, has made a stark statement with the music they've so far released, delivering an idiosyncratic sonic manifesto with a catalogue that encompasses the likes of Kevin Drumm. Their latest release is by two acclaimed sonic artists, Polish avant garde musician Anna Zaradny and Austrian composer Burkhard Stangl, a hypnotic excursion that grows with every listen and view, as can be witnessed below.
Anna Zaradny "Octopus", 2012, teaser pracy from Muzeum Sztuki Nowoczesnej on Vimeo.
"Imagine a world where your grandparents' old records meet electronic music. Imagine a sonic tour that reflects the moves and dynamics of a city." Imagine Stratasoul.
We put up Zmikeo!'s first live show in Belgrade in 2011. The affable chap charmed our pants off with his lofi electronics, dirty sonics, which he could luckily showcase before the overtly officious Serbian police put an end to the nocturnal hobnobbery. Here, he brings his rough'n'tumble aesthetics to full effect on his new album out on Nauk records.
It's time to bid farewell to this wonderfully depressing month and another installment of Eastern Haze with two audiovisual treats: a scarlet-tinted odyssey by Mangrove Mangrave and a retrofuturist synth-driven offering courtesy of the Bulgarian electro producer Manasyt—seen in his more mellow guise here.
2012 Editor's Picks:Lucia Udvardyova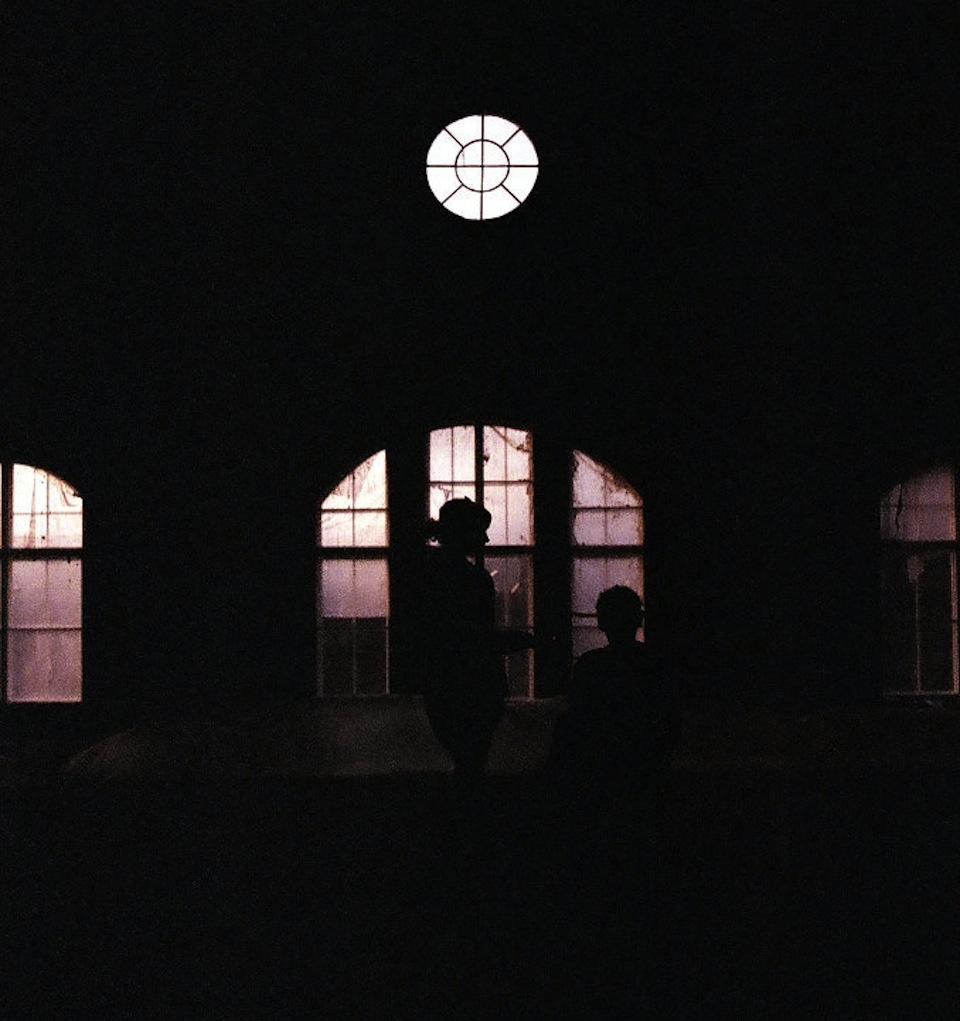 December in music, or any kind of culture journalism for that matter, seems to be a month of lists and thein endless regurgitations. I sometimes wonder how come that in spite of the fact that there is in increasing amount of music out there—to the point of sonic gluttony—journalists and fans tend to replicate some sort of media directives with a handful of names and albums on rotation. Are we living in an era of democratization and proliferation of music production or is it still the case of the old gatekeepers situated in the few centers who decide what gets heard and hyped and what doesn't?
2012 was a year soaked in pre-apocalyptic anxious sonic darkness—not surprising since the end of the world has already happened by the time you read this. Since I'm a certified melancholiac, I've been almost naturally drawn to music from imprints like Blackest Ever Black, PAN, Mordant Music, Hospital Productions, etc and their guttural, quasi techno productions. Somehow it felt as if I found myself again on that dancefloor at the former nuclear bunker U.Club in Bratislava at a Downwards party in 1998. Actually, not at the event itself but on my way home on the first train still hearing echoes of bass and kick drums in my head. This time around, it is all coated in perspective of a second order observer coupled with the general messed up global situation and lack of any viable future alternatives filtered through a fog of desolation, orientalism and psychotropic hallucinations.
2012 was also a year of our East European explorations—as documented for instance in the Eastern Haze column. This autumn we set out to Bulgaria (check out our visual memories here), which turned out to be much more exotic than I had thought. Merging oriental influences with Orthodox religion and communism, this southern European country is a strange mixture of post-communist entropy and charming people and places. Sitting at the top of the Soviet monument in the seaside resort of Varna, with the husband and wife musician couple Жълти Стъклa, him strumming the guitar, her singing with her slightly hoarse voice, the breeze caressing our faces.
Which also brings me back to the first paragraph, so much good music we encounter never gets the attention it deserves. For instance the resurrected Polish label Mik Musik, and their vivacious string of releases, especially within their super secret editions, each of which  hovers in some liminal sonic space where echoes of techno merge with experimental electronics and psychedelia. RSS Boys, Mangrove Mangrave, Pawel Pesel or Bangeliz are definitely worth keeping and eye and ear for.
Mik Musik – Dark Late Summer Mix by Easterndaze on Mixcloud
Photo: Peter Gonda
Eastern Haze: November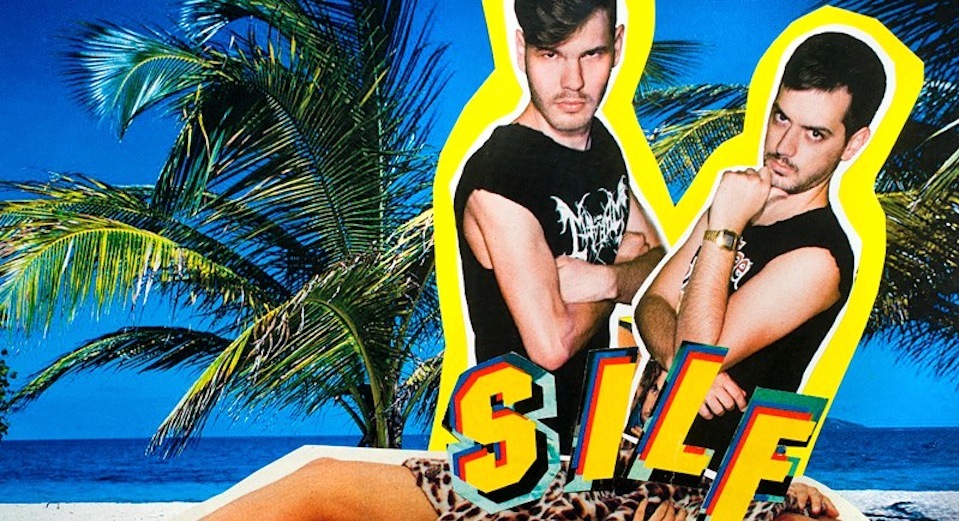 November embodies melancholia, that's a given. I continue my homeless, nomadic existence, a wannabe-sailor whose playground isn't the deep blue sea but chaotic urban mazes. At the moment I'm stationed in Budapest, a city that basks in its golden Austro-Hungarian past with its grand boulevards and derelict inner city townhouses, inviting you to dine at places like "Hungarian Memories" or the "Nosztalgia Étterem". It drowns me in sentimentality and sadness for phantom recollections of experiences I've never had. As I write this, I'm delving deeper into the elusive sounds of Mangrove Mangrave, whose album just came out on Mik Musik!, a label I cannot stop extolling in this column. Dark without the need to flaunt it, subtly harrowing, but utterly groovy and compelling.
Another favored Polish imprint, the cassette label Sangoplasmo, excels at bringing out hypnotic, psychedelic compositions. Suaves Figures is a collaboration between Piotr Kurek, whose previous album Heat was released by Foxy Digitalis, and Sylvia Monnier. The Warsaw-Lyon connection has spawned a synth-heavy kosmische creation, out for your listening pleasure alongside Lutto Lento – aka Sangoplasmo boss Lubomir Adam Grzelak, and The Phantom's latest offerings.
Budapest-based synth duo SILF, composed of music student Martin Mikolai and Bálint Zelkei, are perhaps an odd inclusion considering their apparently bon vivant music, but only at first listen. The inherent addictively languid "opium house" has nostalgia emanating from their vintage gear. Those who know Mikolai's solo project Stefan Olbricht and his imprint Farbwechsel will see similarities in SILF. Catch them live on December 11 supporting Led Er Est in Budapest.
Aches is a British Bratislava transplant whose latest EP Easy Ghost, out on the Slovak label Exitab—in sync at least verbally with this month's sonic "theme"—features a remix by Glasgow's Dam Mantle, and the plaintive, bass-heavy Ink Midget rendition. This fresh-faced Slovak producer has just released his own debut album Re-Leave on the aforementioned imprint.
Interested in more obscure and exciting music from Eastern Europe? Head to Easterndaze.