Videodrome 92 – This week's best videos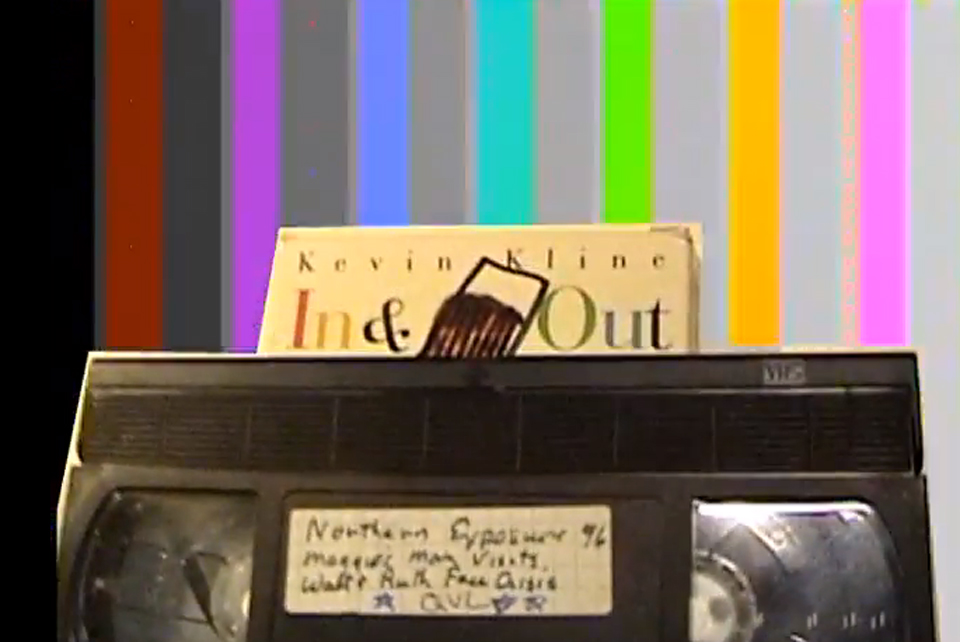 Let me start this week's V I D E O D R O M E with a link, which takes you to our Daily from last Friday. Here, my dear colleague Walter W. Wacht gave you an update on five epic new music videos from the likes of The Knife, Vondelpark, Phoenix, Beach House and Lapalux. Here's the next rush of music videos, featuring Saschienne, Danny Brown, D E N A and many more.
#1 Torn Hawk – "This Is Crime", directed by Luke Wyatt
Hope you remember my last year's picks, where I tried to point out how great the L.I.E.S. imprint is doing and mentioned Torn Hawk's excellent "Tarifa" track. If you missed that, here's your second chance: Torn is back with a trippy and NSFW video above.
/
#2 Red Axes – "Silver Bed", directed by Stéphane Haiun & Naïla Guiguet
I'm a Cliché records is always producing nice videos (Bot'Ox anyone?). Here, Red Axes aka Tel Aviv's Dori Sadovnik and Niv Arzi invite you to dance on ice.
/
#3 Compuphonic ft. Marques Toliver – "Sunset", directed by Simon Griesser & Philipp Comarella
Up-and-coming NY alt-R&B singer Marques Tolliver, who joined James Blake on his last European tour, collaborates with Belgian producer Compuphonic for his release last month on Get Physical. Watch the nice Simon Griesser & Philipp Comarella-animated video above.
/
#4 Saschienne – "Grand Cru", directed by Marco Dos Santos
Wow, nice semi-documentary video with some Kompakt all-stars for Saschienne's new "Grand Cru" video, the audio of which comes on 12″ vinyl with a Pachanga remix on the B-side.
/
#5 Magic Milk – "Black Rolls Royce", directed by MAGIC MILK
Magic Milk's debut album We Hunt Buffalo Now will soon see the light of day; until it's out, all we have is this nice, little punk video for "Black Rolls Royce". Addictive.
/
#6 Tristan Coleman – "Good Money", directed by Josephine Lie
Field recordings plus ancient percussion added with some melancholic vocals? Yes, this is Tristan Coleman, who teases his upcoming Taken form the Still Life With Sound EP, out via Mystery Plays Records, with a wonderfully animated video above.
/
#7 The Purist X Danny Brown – "Jealousy", directed by globodigital
Detroit's own Danny Brown teamed up with UK'S The Purist for his upcoming EP titled Tr-ill.  The appetizer single, entitled "Jealousy" is a pretty dark track, which comes with a nice VHS- karaoke-inspired music video.
/
#8 Hervé feat. Maria Minerva – "Gold"
Last month Hervé unveiled his collaboration with Austra for "Save Me"; today nothing but the next stunning collab from his The Art of Disappearing album—just released via Cheap Thrills—was unwrapped. It's Maria Minerva of Not Not Fun-fame who added her marvellous vocals on top of Hervé's beats.
/
#9 D E N A – "Thin Rope"
Last summer Bulgaria-via-Berlin producer D E N A got some buzz with her catchy "Cash, Diamond Rings, Swimming Pools" track. Now, the time has come for her next video installement. Watch the funny clip above.
/
#10 Soukie & Windish – "Hero", directed by C. Ischinger
Hamburg-via-Berlin producer Soukie & Windish have just released their debut album A Forest via the USLR imprint, and when you're longing for some easy going house music, this is your heaven.
Videodrome 91: This week's best videos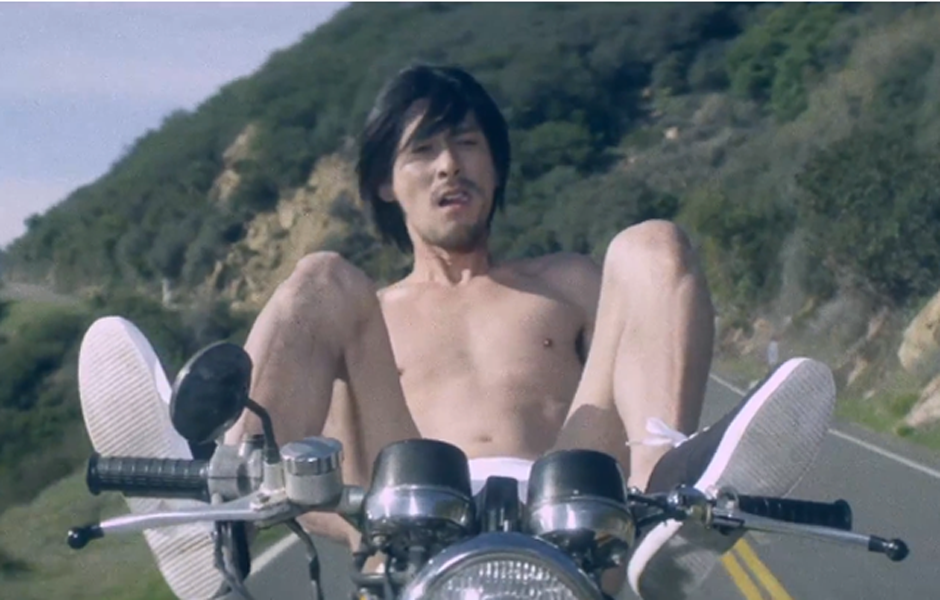 Again, music video overdose this week with Hanni El Khatib, Blood Oraange, The Deadstock 33s, Jennifer Cardini and many more to explore:
#1 Light House  – "The Walls Want Communion", directed by Jeffrey Richardson
Uh, I just love this. Portland-based duo Light House are new to me, but I won't miss any release in the future… for sure.
/
#2 Moko – "Summon The Strength"
London-based songstress Moko makes an impressive debut with groove-filled R&B/soul track "Summon The Strength." Check out Moko's mesmerizing vocals.
/
#3 Hanni El Khatib – "Family", directed by Nick Walker:
Garage blues boy Hanni El Khatib has his new record ready sometime soon. According to the internet, it got produced by Dan Auerbach of The Black Keys-fame. Ready for a "Motorcycle Sex Gang" video?
/
#4 Bright Future – "The Optimist"
Killer dark electro track from Bright Future in this official video from the upcoming album From Earth With Blood, out on limited edition cassette on March 15th via Nite Thief Records.
/
#5 Birdy Nam Nam – "Defiant Order", directed by Nicolas Davenel
Badass clip for BNN's "Defiant Order" a track taken from their 2011 full-length of the same name. If you like French electro and motorbikes, this is your heaven.
/
#6 Blood Oraange – "Forget It", directed by Christelle de Castro
No, this is not the music video for Blood Orange's "Forget it", but the new fashion film for New York-based womenswear brand SUNO's SS13…
/
#7 Boy Friend – "Labyrinth", self-directed
Our friends over at No Fear OF Pop unveiled this video some days ago. Pre-modern aesthetics are the future of the past.
/
#8 The Deadstock 33s – "Underneath The Pines"
Munich-based dance imprint Gomma released Justin Robertson's debut album under the moniker of The Deadstock 33s last friday. Now there's even an enjoyable, accompanying video.
/
#9 Jennifer Cardini – "Venom", directed by Marco Dos Santos
French producer Jennifer Cardini is about to release her first new tunes in a very long time. The track here is taken from Correspondant's upcoming label compilation, due out on March 18th, and it comes with a nice music, video.
/
#10 Nocando feat. Busdriver – "Two Track Mind", directed by Kyle Gray
This one is a classic for me. Really digging this collab and the fine video art.