Editor's Choice 8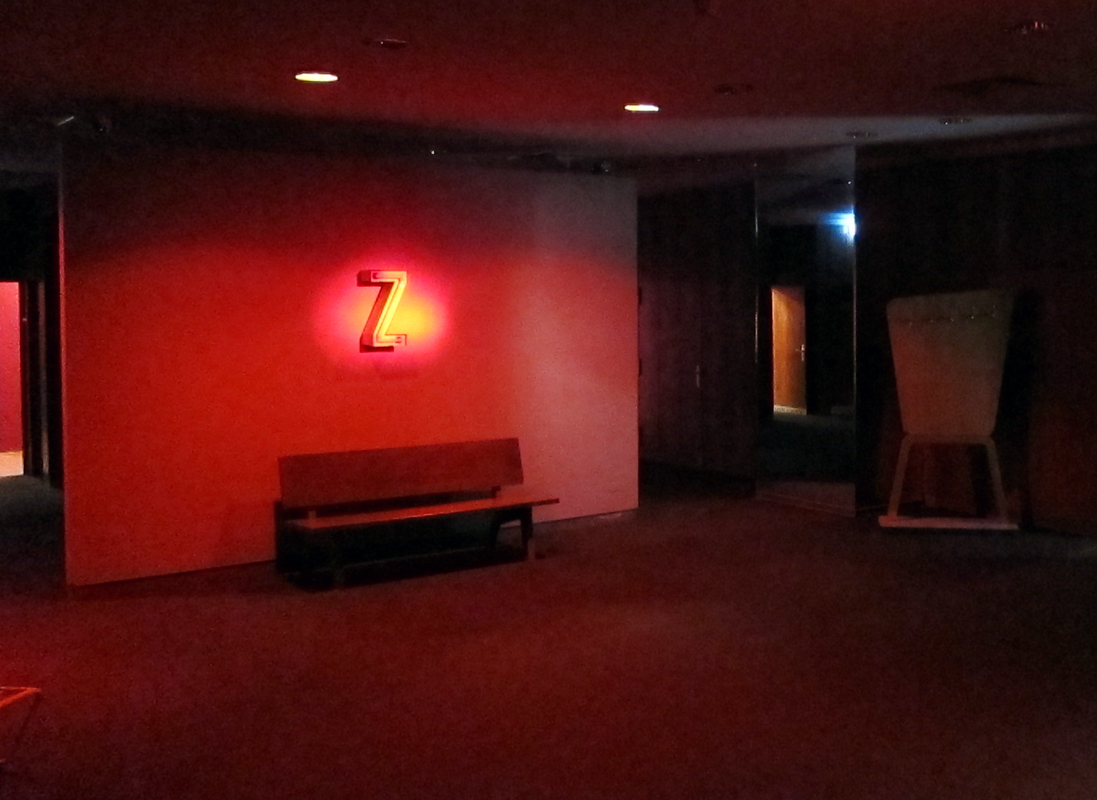 What's that? You want to know what's been going in our ears this week, reverberating our cochleas and sending broader vibrations throughout our bodies and by extension our audio-addled souls? That's a coincidence: here's this week's Editor's Choice.
Michael Aniser (Contributing Editor)
Moonpool & Dead Band – Human Fly
Tagged "Slime-Lab Disco" this track by Detroit's Moonpool & Dead Band just got released on the always amazing Not Not Fun. Sounds like a science-fiction movie gone wrong, forever trapped in the the VHS bin at an abandoned video rental place. Plus disco.
Je Suis Le Petit Chevalier – Following the Mississippi River
Felicia Atkinson develops sound and dronescapes. 'Following the Mississippi River' is a psychogeographical journey that resembles fluidity and sounds kind of like drowning, in a very slow and peaceful sort of way.
Daniel Jones ( Editor)
Fat Trel feat. Chief Keef – Fukkk Da Feds (prod. by Lex Luger)
Love that classic Luger sound, and you can download it too. I have a song idea for Chief Keef he can't afford to pass up. It's about weed.
Holy Other – Held
Been on this for a minute already, cool press guy got the previews flowing but when it comes to the new Holy Other LP my motto is 'never enough'.
Walter W. Wacht (Community Manager / Editor)
Kalipo – Bierchucks
I can't tell why I have is this love-hate relationship music-wise, but I'm usually pretty ho-hum about Audiolith Records' releases. But this time it's different: the new single of Kalipo (the side-project of Frittenbude's Jakob Häglsperger) is working just fine for me. 'Bierchucks' comes with a very subtle bassline, a kind of balearic feel and some generic vocal hook. Far from being revolutionary, but still.
JJ DOOM – Winter Blues (Live at BBC Radio 4's 'Loose Ends')
Can't have enough of MF DOOM. The L.A. based rapper might well be one of the best in the game, and his new joint project JJ DOOM with Jneiro Jarel (and their album Key to the Kuffs) is just another paragon of the masked rapper's potential for steady reinvention. For this column I had to pick a single track, but I strongly recommend listening to the full JJ DOOM album.
Louise Bailey (Contributing Editor)
Gang Colours – Fill Me In
This doleful cover of Craig David's 'Fill Me In' sees slurs of treated piano replace the cheap champagne fizz of the original.
Hit-Boy – Busta Ass N*ggas
The producer responsible for 'N*gga's In Paris' stepped up with a solo mixtape HITstory this month. This cut features Bun B and Chip Tha Ripper clashing shoulders with plunges of hoover synth.
Moritz Gayard (Online Duty Editor)
Mdou Moctar – Ana
Last year we told you how amazing Music for Saharan Cellphones is. Now it's time for Music For Saharan Cellphones Vol.2, which they're trying to Kickstart. Support here.
Dam Mantle – Canterbury Pt.1
Dam Mantle is getting ready for dropping his debut album Brothers Fowl on October 7. Here's the phenomenal first single 'Canterbury Pt. 1'.
Photo: Viviana Druga
Music for Saharan Cellphones
Music for Saharan Cell phones is exactly that. Duh. In 2010 Chris Kirkley of Sahel Sounds took a trip to Mali and Mauritania and discovered that for most people the primary source of new music was cell phones with tracks being traded and passed around via bluetooth and phones becoming rudimentary iPods. So Kirkley did what any self respecting guy with a blog and record label would do – he made a tape of the recordings called Music From Saharan Cellphones, and released it via Mississippi Records in Portland, Oregan. Subsequently blogged and re-blogged, the music ranged from DIY guitar twangs to auto-tuned Moroccan hip-hop and Malian coupé décalé and was then picked up by producers eager to re-work the alien sounds. This in turn led to the project Music For Saharan Cellphones, with the original tape material being reworked by a whole host of people we have never heard of.
?
Released as a free download, limited run cassette release, and with a bonus 7″ of the standout track 'Tahoultine' by Mdou Moctar the album is a co-release by Boomarm Nation and Sahel Sounds. In December an LP will follow for the vinyl nerds.
Insanely good. Check it out below.