Editor's Choice 19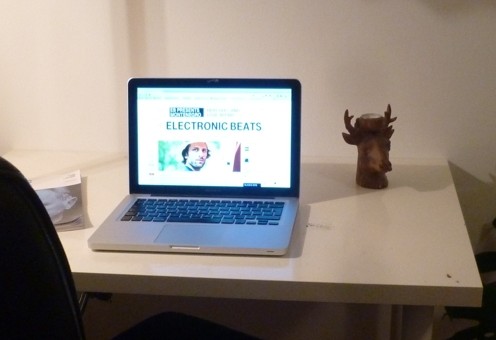 What's that? You want to know what's been going in our ears this week, reverberating our cochleas and sending broader vibrations throughout our bodies and by extension our audio-addled souls? That's a coincidence: here's this week's Editor's Choice.~ Photo: Michael Aniser
Michael Aniser (Contributing Editor)
Men in Burka – Bismillah 
I just can't get enough of Kamran "the Ramadan-Dadaist from Denver" Khan's "Ethno-Experimental" tracks. His album War/Magic was released earlier this month on Tundra Dubs. Check it out on Bandcamp.
Triad God – I Never Told You
Vinh Ngan aka Triad God just released his album 'NXB' on Hippos In Tanks and delivers a suprisingly fresh take on Hip-Hop.
////
Walter W. Wacht (Community Manager / Editor)
The Cheapers – The Black Bell
My former colleague Nico is in a group. Well, he's not a rock star or whatever, but he and his buddy Rüde Hagelstein made a quite rock-star-style-career in techno during the past years as The Cheapers. They've just release a new 12" only single on Bar25 records, and this is a heavy, dark piece of music. "The Black Bell", coming straight from hell!
Moodymann and Gilles Peterson in conversation // Worldwide Oct 2007
No words needed: KDJ and Gilles Peterson in conversation—wisdom!
////
Louise Brailey (Editor)
Throwing Snow – Aspera
A taster of the forthcoming EP, coming in December on Ross Tones' own label Snowfall. One of the few things that I've been able to listen to as I wrestle a particularly vile cold, the dampened pads and muted melodies provide an apt tonic against the Lemsip numbness and layers of abject self pity.
Audioccult Vol. 5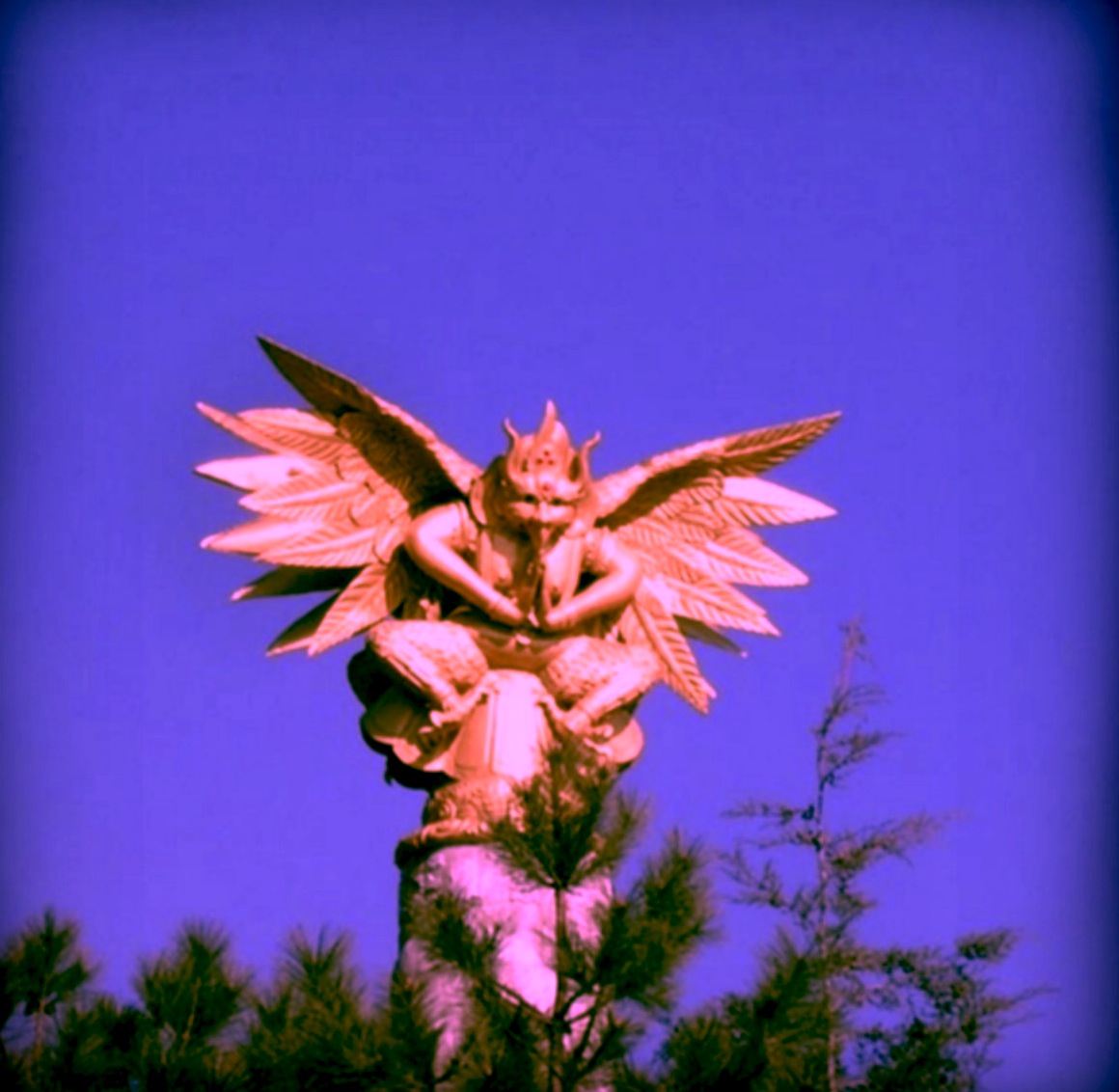 Light a candle. Draw the required sigils. Now, raise your arms above your head and slowly, gently, exhale your soul. You won't need it here. This is Audioccult, and it's time to get low.
I get money. You get funerals. Actually, I get Funerals too. I've watched these two evolve gently, from post-witch whatever to juked-up bass, and it's certainly been a fun trip. They recently posted a preview of their forthcoming Mishka split with Ritualz, and it's pure liquid sonics all the way, lush beats that would slip nicely between Jam City and Kingdom. I bet it would still play well in a foggy, strobelit room if that kind of thing is your bag, baby. Meanwhile, UK-based grungy noise-pop trio Bitches are celebrating their latest 7″ selling out by giving the tracks away for free. This summer soundtrack takes me back to disgustingly hot New York City summers, sweating and thrashing to whatever cool-ass band happened to be playing in Brooklyn that weekend…..god, do I miss Mika Miko. Head over to the perpetually sick Deathbomb Arc to grab more free tracks from these kids, and plenty of other rad stuff too.
FUNERALS – Boo Sra
Bitches – Winner 7″
Denver's Men In Burka is finally releasing his debut. I say 'finally' like it's been a while, even though the Modern Witch synthesist has only been around a short time. Oh, Internet. How you shorten our attention spans. Still love you, digital boo, though not quite as much as these Techno Allah beats. As I was typing that last sentence, a friend PMd me with a link to a Swedish project called G?Z?. Not too down with the triangles post-2010; the world I live in has way more dimensions. So at first I was like huhh, but then I was all hmm. Drilling, buzzing electronic experiments that create an intense feeling of claustrophobia. Cocooned in vinyl, suffocating as you're lowered into chugging machinery. This is Intelligent Death Music, a soundtrack for David Cronenberg's dentist waiting room. Then I started playing it under the Men In Burka tracks and now I have some ideas. And I am calm.
G?Z? – EtherealRabies
Over the weekend, I did a really, really fun party with Destroy Culture, BL4CK M4G1CK, and M.E.S.H. So many good songs, so much intense dancing, so many happy friends. One of the highlights of the night was discovering M.E.S.H.'s edit of 'Unsere Gegend' by German rappers Alba Kingz. No idea what they're talking about, but those beats go hard. It was definitely a high point in a party that was pretty much all high points. I didn't even have to use my MDMA. I got to say, it was a good day.
Alba Kingz – Unsere Gegend (M.E.S.H. Baby-centric Edit)
It was difficult to pick a favorite for the week, but these final two tracks are special to me. The first is by Croatian weirdos Crawander, and oh my fucking god did I lose my shit when I heard this. Hyper-goth vocals underscored by shrieks (pretty similar to my own, actually) and a bouncy cartoon-core synth beat. The other tracks are even more hectic and strange; this one's filed under 'new musical obsession'. The final cut for today is also a debut track. The Berlin-based Bruises features both Philip and Grayl of the monstrous reliq, but instead of earth-shattering rage, this is pure bliss. Densely-packed 808 beats surround Grayl's vocals, threatening to choke them before they burst free, soaring and weaving amongst the sea of churned synths. This is going to be big.
Crawander – Prophit
Bruises – Fruit
Stay cold. Stay aware. These are the weird years.
When he's not writing and editing for Electronic Beats, Daniel Jones is a music promoter and creator of the subculture reconceptualization & aesthetics tumblr Gucci Goth.
Men In Burka releases new track
Late last year we told you about Men In Burka, the new desert-dance project from Modern Witch member Kamran Khan. The Denver mutant has just released a brand new track to stream, the hip-shaking, foot-stomping, shimmering 'Turah'. Get lost in a holy trance: stream it below.
Men In Burka is the latest project from Modern Witch member Kamran Khan, the Ramadan-Dadaist from Denver who melds desert spirits with weird, bounce-influenced party-beats. While still very new, the project has seen Khan gathering attention from both fans of mutant electronics and the current rise of Arabic-influenced beats, made underground-famous by fascinating artists like Fatima al Qadiri. Check out the promo video below, created by Denver artist (and fellow Modern Witch) Mario Zoots.