10 Years of Mutation: Drop Dead Festival returns to Berlin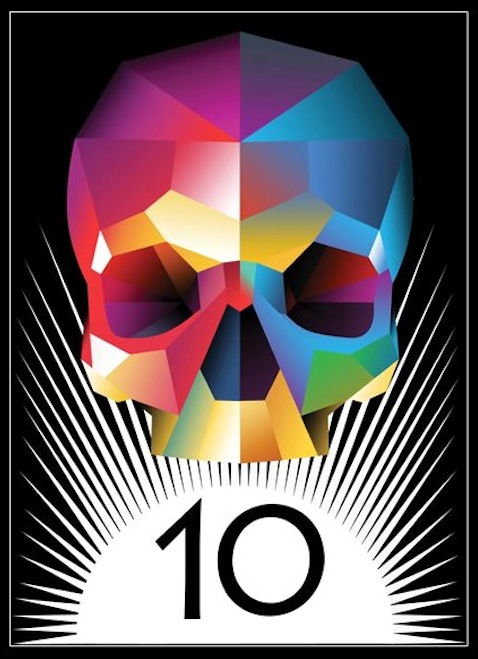 "Drop Dead" isn't just something you'd say to an enemy; it's also an invitation for friends. For the second year in a row, the  underground DIY music and art festival Drop Dead returns to Berlin for five days of occult art and sexy musical weirdness. From October 31 until November 4, the Berlin Decay team, along with 40+ bands, DJs and vendors, will be holding court in Neukölln's massive CUBE club: the perfect location to bring ten years to a close. Indeed, the word is that this will be the final edition of the festival, so fans: get your tickets!
This year's festival kicks off with an October 31st Halloween party drenched in occult sigils and bass. Like every edition of the festival, multiple floors are used to create a labyrinthian, chaotic atmosphere and to cater to your darkest delight. Berlin noisemaking collective PURGE channel the spirit of evil with live performances from Deathface and Crim3s, as well as an all-night 'Blood Rave' of pummeling bass and grimey nastiness. Other highlights of the evening include a drum installation from Einstürzende Neubauten's N.U. Uhnruh, esoteric art installations, an actual haunted house (something truly rare for Berlin!) created by the MindPirates collective, and a post-punk dancefloor.
This is, of course, only the beginning. All five days are arranged with a theme, with special lineups to reflect it. There's plenty of fresh and exciting young blood appearing this year, and Pictureplane, Bestial Mouths, Young Hunting, Dandi Wind, Butterclock, Low Sea, reliq, and Animal Bodies are just a few of the shining stars in the diverse lineup. As with every Drop Dead, one of the special features is also a selection of exclusive performances and reunions of underground '80s groups. This year includes, among others, new wave songstress Lene Lovich, French coldwavers Kas Product, and Factory Records legends Sad Lovers & Giants. This wide variety of sounds assures that, while wandering from room to room, you'll always be hearing something new, from shoegaze to throbbing dance beats.
Check the full lineup and schedule here. After the marvelous mayhem of last year, we're already salivating in anticipation. Get out your best blue lipstick, paint your nails black, and get ready for five days of Drop Dead delights.
Audioccult Vol. 20: The Lovers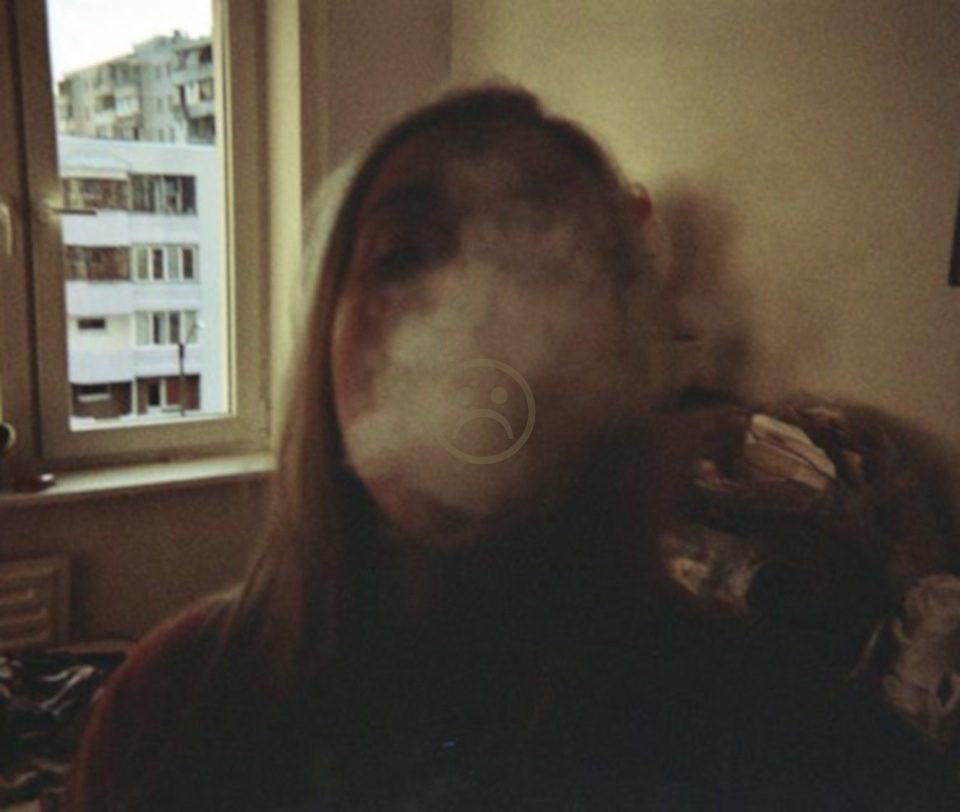 Light a candle. Draw the required sigils. Now, raise your arms above your head and slowly, gently, exhale your soul. You won't need it here. This is Audioccult, and it's time to get low.
Slick hands and a body of bruises. I'm swollen, inside and out, with pleasure. An excessive weekend of cleansing dirt and fire against the sky has left me feeling desolate, yet also loved. Contrasts like this make me so appreciative of being alive (an appreciation which, admittedly, is my general default setting) though some aspects of my written and verbal output may seem temporally bleakbased. This passage through cathartic terror is how I express powerful emotions: for me it's necessity, and I always do what feels necessary.
This weekend was about love, and self, and, for me, the creative destruction of both. The Lovers was a 24-hour event hosted by the Berlin-based collective Mindpirates. Together with four tour buses of other artists and musicians, we traveled to a remote patch of lakeside farmland to a wooded clearing filled with a massive PA, DIY sound and art installations, food and alcohol….essentially anything you could desire for a creative weekend, all for free. It was magical, an rare and special happening that was filled with double rainbows and sitars during the day, rings of fire and noise and altered minds during the night. It wasn't an event that needed an outside soundtrack, but on occasion I found it soothing to escape into a remote area of the field and forest. Joining me during these times was a select soundtrack of ritval electronics, duplicated here for your consideration and featuring 2AMFM, Birds of Passage, Alberich, Svreca, Regis, Rrose, Vatican Shadow, Coil, Six Six Seconds, The Cathode Terror Secretion, and Christian Cosmos. It's cleansing, like hydrochloric acid.
After such an extended period of creativity, no sleep, annnd mmmarching staaaaaarrrrrsssssssssss###########>>> the ego is shattered and what is left to say to the world, when the only translation of your thoughts after green and water and dirt and fire and bass sounds like a ghost. Stagger lightly with floating footsteps to the great vehicle and finally sleep, awaked by the urban vanity of brutal concrete and steel. When I becomes i the only pursuit is to be refined and refound in inflicted whorgasm, slick hands and mouths and flesh… is it possible to find yourself in others? Is it necessary? i forget.