Review: Millie & Andrea's <i>Drop The Vowels</i>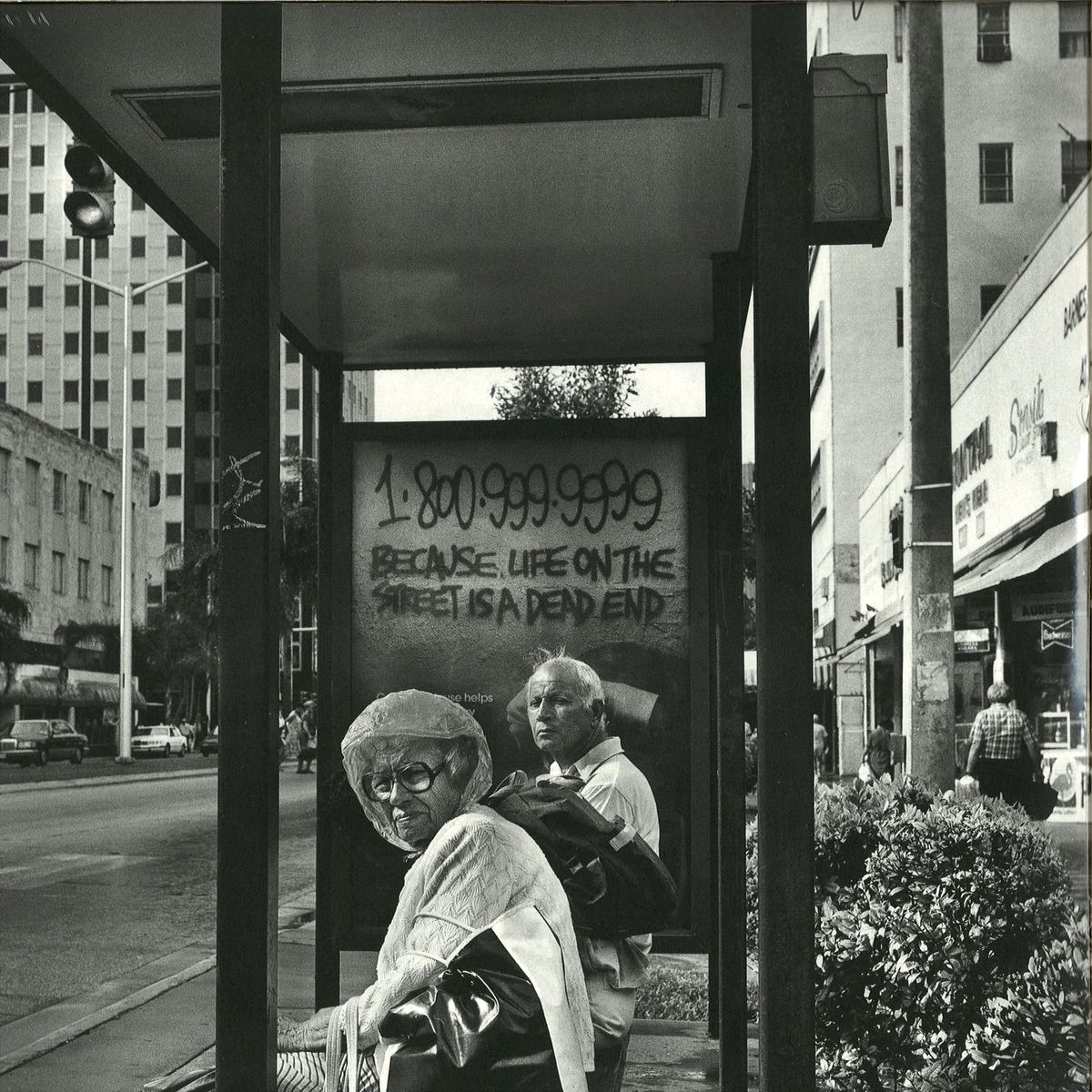 It's been four years since we last heard from Millie & Andrea, the once-anonymous project of Miles Whittaker and Andy Stott. Now they're back with their full-length debut—but was it worth the wait? Daniel Jones finds out.
Considering how much both men have shaped my semi-newfound love for techno—Andy Stott with his ghosted-out, syrupy darkness and Miles Whittaker's work both as a solo artist and as one-half of Demdike Stare's heavy weirdness—it's not much of a surprise that their combined powers have shaped an album that's been crammed up my hear-holes for a week straight now. What is surprising is just how upbeat the whole thing is. There's an exuberant playfulness in Drop The Vowels not often found in Modern Love's releases, and while that lack of sunshine is one factor that drives me toward their releases, it's refreshing to shake off a bit of that grimness once in a while.
From the get-go, Stott and Whittaker make it clear that Millie & Andrea is its own distinct beast. The exuberantly blown-out synths of "Stay Ugly", "Temper Tantrum"'s jumbled breakbeats and the deep house-infected vibes of "Spectral Source"—all contain the foundations of both men's projects, but together they form into something that builds upon those foundations, capturing the oftentimes bipolar zeitgeist of modern techno. Listening to Drop The Vowels feels like a primer course for the young electronic enthusiast as it skirts across a variety of genres, never quite settling on one but instead cheekily injecting a dash of everything into the pot—and it works. These two have a knack for pulling accessibility from chaos that's as unexpected as it is impressive; take "Corrosive", for example. Leading off with skittering, juke-tinged hi-hats and 8-bit pulses, it soon dissolves into a wash of discordant jungle and blasts of stomach-churning noise—yet it's always somehow accessible in a way that almost seems defiant, as if daring you to turn away before luring you back in with another wave of looming, haunting synths. Right down to the last melancholic note of closer "Quay", Drop The Vowels is an impressive collaboration from two of the most consistently evolving men in underground music. ~
Millie & Andrea's Drop The Vowels is out now on Modern Love.
The Eerie North West: Mark Fisher on The Stranger's <i>Watching Dead Empires in Decay</i>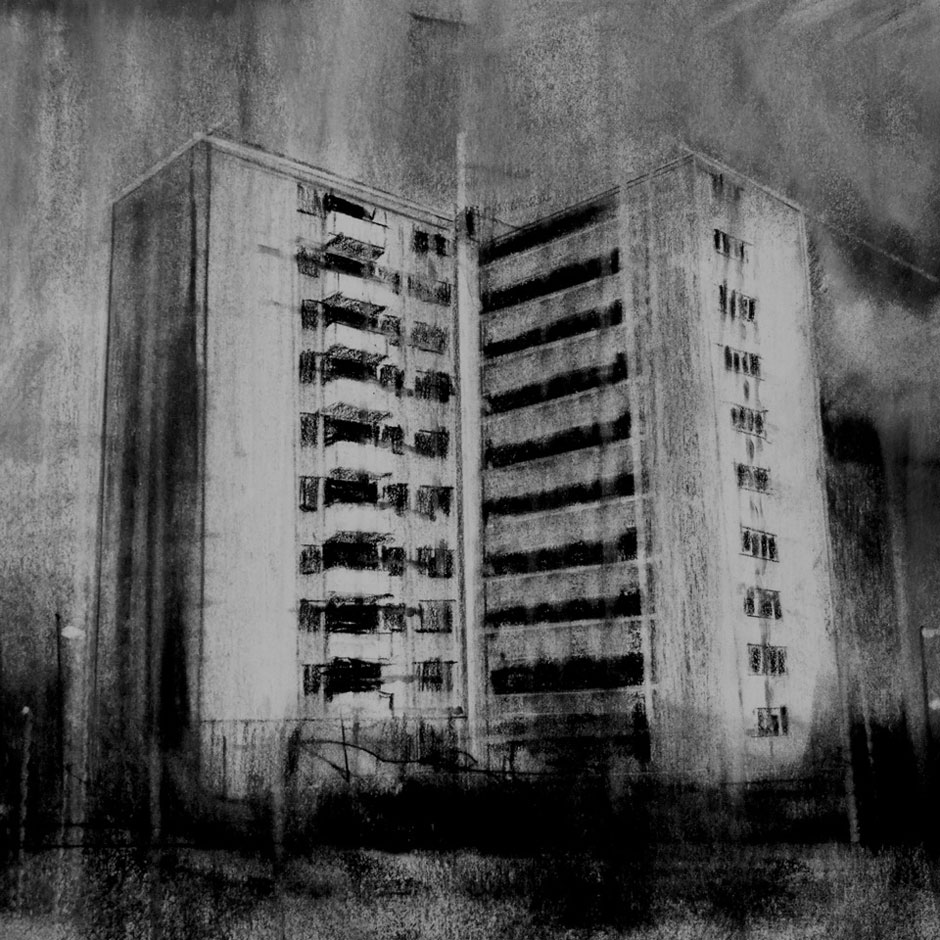 Mark Fisher—the noted blogger known as K-Punk and the author of Capitalist Realism: Is There No Alternative?—unravels the work of James Leyland Kirby, whose long history (V/VM, The Caretaker) has produced an array of fascinating material, continuing in his latest album as The Stranger.
Just as you think you've fathomed James Kirby, along he comes to surprise you once again. I was ready to consider The Caretaker project Kirby's greatest achievement. But listening to this astonishing new album from his avatar The Stranger—and relistening to its predecessor 2008's Bleaklow—might make me re-assess that judgment.
Kirby is perhaps better understood as an artist than a musician—and, viewed as such, his work should shame the banality, the affectlessness and the conceptual poverty of so much contemporary art. If only contemporary art could come up with a concept as rich as The Caretaker's Theoretically Pure Anterograde Amnesia—in essence, an installation simulating a memory disorder in the form of a six-CD box set. Part of the power of The Caretaker conceit—a collection of music that might have been made for The Overlook Hotel in Stanley Kubrick's The Shining—derived from its simplicity. But Kirby complexified and deepened the project with each release, until it has become an ongoing exploration of memory (and its disorders), and the relationship between place, sound, and the psyche. The Stranger project is very different, although related. Here, place comes to the fore. But these aren't the interior spaces haunted by The Caretaker—the ornate decay of grand old hotels fallen into decline, their genteel collapse doubling the inner space of the brain itself, as it succumbs to various forms of neurological collapse. Instead, it is outer spaces that The Stranger surveys: terrains beyond human habitation, terrains which humans can only visit, where they go to lose themselves or where they end up getting lost, or where, most horrifyingly, they are buried, never to be found again, like poor Keith Bennett, one of the victims of Britain's most notorious killers, Ian Brady and Myra Lindley. The Stranger walks us over these lonely moorlands, subterranean cave systems, crags.
On the two Stranger records, Kirby offers a new sonic-cartographic study of what my collaborator and comrade Justin Barton has called the Eerie North West of England. The Eerie North West covers a geographical and psycho-cultural terrain that includes a number of intense hubs. There's Manchester, the hobgoblin-stalked industrial hinterland evoked by the early Fall. Then there's nearby rural Cheshire—that county's Alderley Edge was reputed to be a place where witches would meet, and it was the setting of Alan Garner's children's fantasy novel, The Weirdstone of Brisingamen. Chesire was also the site of the geo-chrono-trauma traced in Garner's later, cryptically harrowing, novel Red Shift, as well as being the place where members of Joy Division grew up, its moors channelled into the desolated sense of space that they and Martin Hannet brought to Unknown Pleasures and Closer. And then there is North Wales, which is at the heart of Garner's The Owl Service and the novels of Niall Griffiths.
What I was most reminded of when I initially heard Watching Dead Empires in Decay was Raime. There is the same (double) sense of seeing a space evacuated of humans, with non-human eyes. The same eerie intuition that we are tracking some illegible catastrophe, walking through the ruins of a trauma that happened long ago (whose is the empire that has died? Is it even that of a human group?) The same merging of dance-music dynamics with ambient atmospherics. But of course—Kirby is ahead of the game as usual—Bleaklow preceded Raime, and now he reclaims the territory he established on the 2008 record, so that The Stranger forms a kind of eerie predecessor and twin of Raime's work.
If you position it as an ambient record, Watching Dead Empires In Decay can be heard as engaging with the ambient concept that Eno laid down with On Land. Eno's title could be read as an essayistic proposition—this was a record about land, and here we are confronted with the doubleness of the ambient concept, as Eno originally thought of it: ambient was about ambience, about the power of space, and the translation of that power into sound; and it was also meant to be heard as an ambience, as background rather than foreground music. Watching Dead Empires In Decay is far too visceral, too rhythmically insistent, to be ambient in that second sense. As with some of Raime's tracks, Watching Dead Empires suggests some improbable reconciliation of post-Basic Channel machine-dub and early Swans. "Where Are Our Monsters Now, Where Are Our Friends" actually sounds like an eighties time capsule that is in the process of being unearthed, its contents having merged and mutated while underground, producing a strange hybrid of Cop-era Swans and Sylvian & Sakamoto. With its scrapings, ominous chimes and sounds of earth crumbling underfoot, the opener "We Are Enemies But Not Here", meanwhile, feels like it takes place either in some vast troglodytic cavern—the space where some awesome ritual happened, or is now happening, perhaps—or high atop some wind-blasted hillside. The 23 Skidoo-like loping Neolithic funk of "So Pale It Shone In The Night", meanwhile, makes one think of the underground railway system in The Weirdstone of Brisingamen.
The persona Kirby constructed in the days of V/VM—ducker and diver, the mocker and prankster— can sometimes distract (perhaps it is intended to) from the intense lyricism, the keening beauty, of his audio-productions. The beauty in Watching Dead Empires In Decay is not the sweetness of melodies on the brink of being forgotten (or remembered), as with The Caretaker—it is the beauty of rhythm and atmosphere, the dread-ful beauty of eerie spaces. But dread here does not necessarily mean we are in the presence of something horrific—it means confronting something outside the standard frames of human reference. Certainly, the heaths and moors of the Eerie North West have been the sites for atrocities. But they are also spaces where we feel the pull of the alien and the unknown—spaces which, like all of the best products of the Eerie North West, Watching Dead Empires In Decay renders as both ominous and seductive. ~
The Stanger's Watching Dead Empires In Decay is out now via Modern Love. 
Compressed Impression: Daniel Jones recommends Miles' <i>Faint Hearted</i>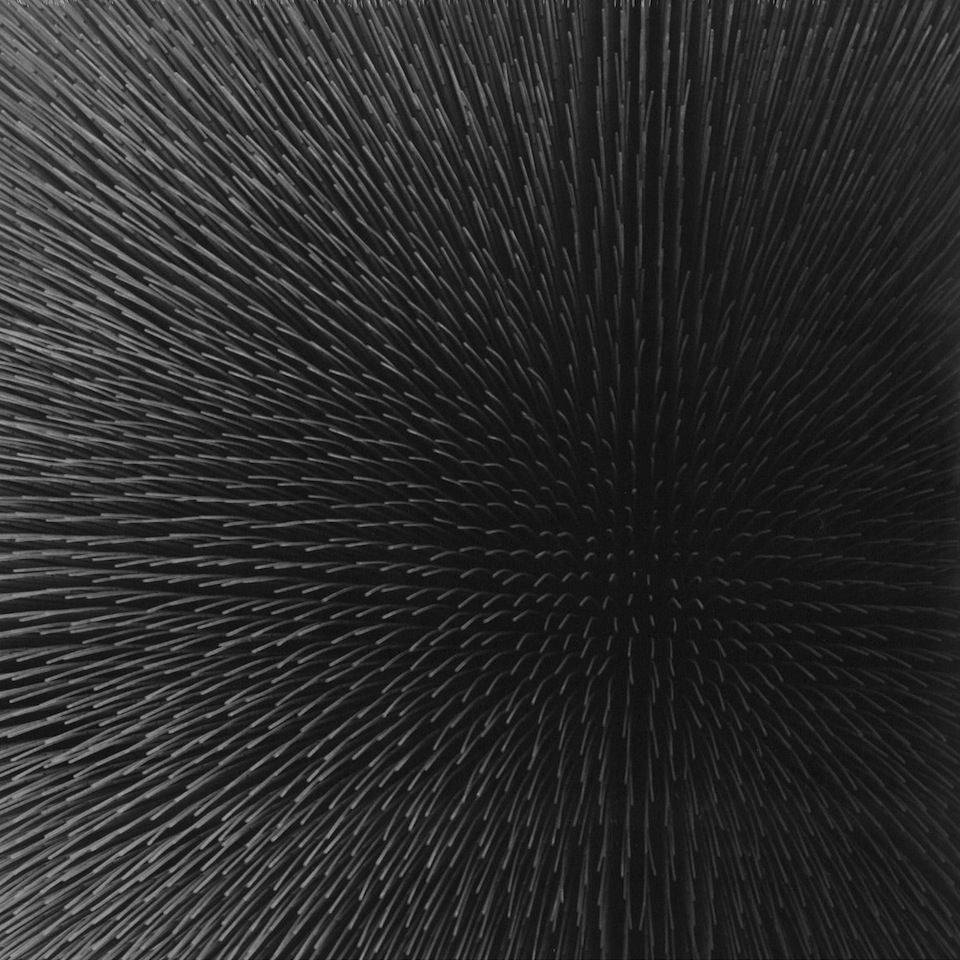 As Demdike Stare craft soundtracks for the coven, Miles Whittaker (de)constructs the disconnected experience of clubbing yourself to death, teasing and reformatting genres through black holes of analog beats.
Industrial-flavored techno is pretty much the only kind I enjoy, which means that I enjoy my doses small—too much of any one thing leads to burnouts. It also means, as I poke and prod at the genre, that I want diversity from the artists I listen to. Which is why the debut solo LP of Miles Whittaker has wound up wounding my eardrums nearly every evening since I received it. Whittaker is more likely familiar to your ears from his work crafting Demdike Stare's occult-drenched electronics or under his previous alias as deep'n'dark techno purveyor MLZ; on Faint Hearted, bewitched the twain meet.
The eight tracks here pass through various realms of shadow and light while the atmosphere remains tightly compressed throughout, a driving force for the feet and a crushing one for the soul. As Demdike Stare craft soundtracks for the coven, Whittaker (de)constructs the disconnected experience of clubbing yourself to death, teasing and reformatting genres through black holes of analog beats. With the crushed and blown-out hardcore junglisms of "Lebensform", the minimal sine-pulse of "Status Narcissism" (and if you've ever been to a minimal techno party, you'll find the name apt), the clanging metallic distance of "Rejoice" spiralling down the drain of your ear, and the thoughtful orchestration/elastic industrial grind of "Archaic Thought Pattern 1", Whittaker neatly presents a selection of themes celebrating the electronic music fan's ritual of Going Out, as seen through a mind distorted by substances and dance floor overdose—influenced, perhaps, by Whittaker's adopted home of Berlin, where people will happily sit and talk about Berghain and drugs for several lifetimes. Moments of beauty peer through the grayness, but this is not a pretty album by any means; after all, it's not always a pretty lifestyle.
Interspersed with mind-wandering ambience, Faint Hearted's propulsion is slow-burning enough to allow you to focus on atmosphere (as heavy as it might be) and composition, such as on the drifting warmth of "Sense Data", a tightly-stretched beat laid over washes of drone, or the brief and claustrophobic noise of "Queuing", sudden and startling before the sunrise closure that "Loran Dreams" brings to the evening. Through Whittaker's array of influences, it evokes various aspects of dance, bass, and noise music in a way that makes it feel entirely immediate, while being familiar enough to remind one of the hedonism of nights past…and those to come.
Faint Hearted is out now via Modern Love. Stream the full album below.