Videodrome 120 – This week's best videos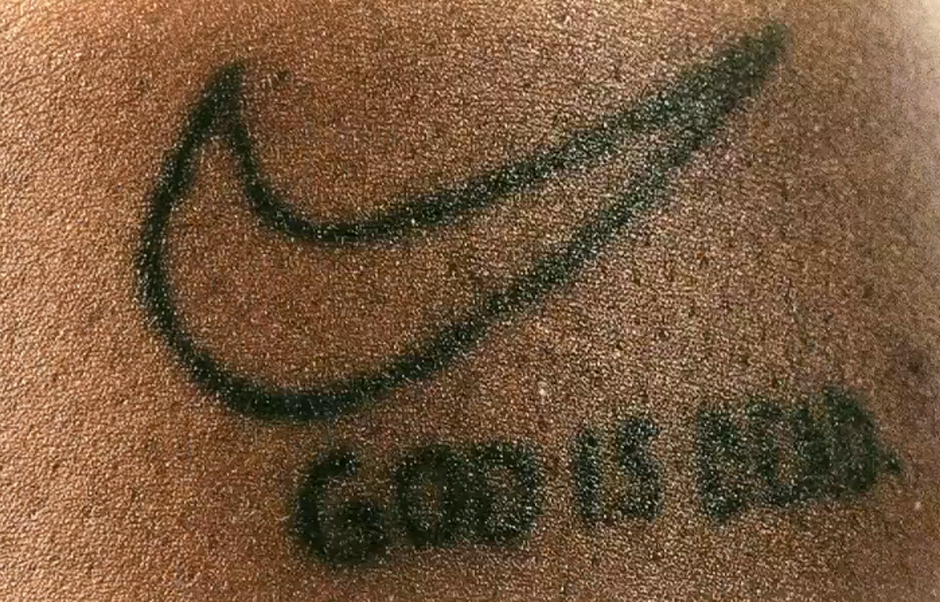 Each week, Moritz Gayard rounds up the best new music videos so you don't have to.
Summer is over. The grey skies have taken over and for the next seven months Berlin is an indoor place. Soon there will be snow. And the depression says, "Hi!", too. So, either you take in bath in the melancholic Neubauten back catalogue to get comfortable with Berlin post-summer or you're strong enough to escape into the colorful, uplifting music video world—which this week offers videos from the likes of Thomas Fehlmann, CFCF, James Blake, Cut Copy, and more.
#1 PsychoEgyptian – "Pretty Boy", directed by Craig Callison
Found this video gem over at the always inspiring Sex Magazine blog. According to the interweb, Devin Kyle Cuthbertson is PsychoEgyptian, a Brooklyn-based artist and musician. The video is kinda hilarious! I want more.
#2 Tessela – "Nancy's Pantry", directed by Will Barras & Sean Martin
Check this 3-D fantasy video for drum & bass lords Tessela, teasing their latest R&S release.
#3 Thomas Fehlmann – "Eye", directed by Martin Ebner
Let's take a trip to the forest and follow our friend, musician, and contributor Thomas Fehlmann on his journey called "Eye". Taken from his just released Eye/Tree EP.
#4 CFCF – "Beyond Light", directed by Derrick Belcham & Ruby Kato Attwood
Incredible, trippy visuals here for Montreal's CFCF, who has his sophomore full-length ready to drop via Paper Bag Records.
#5 James Blake feat. Chance The Rapper – "Life Round Here", directed by Nabil
Here you can see James and Chance cruising around in a classic car, filmed for their collaborative remix "Life Round Here". The black/white video was shot in Hertfordshire, England, btw.
#6 Eli & Fur – "You're So High"
Down for some deep house? Then enjoy Eli & Fur, the duo from London town. The girls have just released their EP Illusions with sounds like the above.
#7 Rival Consoles – "Odyssey", directed by Michael Zoidis
Here's the next "Odyssey", this time Rival Consoles is the artist—label friends of Nils Frahm on Erased Tapes. The director says, "For the video I wanted to create something that was electronic in aesthetic, but through more 'organic' methods, for want of a better word."
#8 Forest Fire – "Cold Kind", directed by Galen Bremer
New vid for CAN-influenced Forest Fire. Here the band's own bassist Galen Bremer directed the clip and stated: "I have always enjoyed the contrasts in "Cold Kind"—the song has a sturdy and thin tone—and it feels consistent even when accumulating."
#9 Cut Copy – "Free Your Mind", directed by Christopher Hill
Check out Alexander Skarsgard's latest role – that of cult leader in Cut Copy's "Free Your Mind" music video, which you can watch above. Track comes off of CC's second album, In Ghost Colours which is out next month.
#10 James Ferraro – "QR JR.", directed by Jamal Swarovski
Quo vadis, James? No way for me to get into this new James Ferraro album, but oh man so what. Video is kinda meh, too.
The author on Twitter: Follow @LLGMG
For more editions of Videodrome, click here. 
Magic Mountain High live set
Magic Mountain High is the collaborative project of Move D and Juju & Jordash where modular synths, drum machines and keyboards are violated and abused over the course of an hour long jam session.
Playing together in Amsterdam for the first time last year, the pair have performed together intermittently ever since – including at Elephant and Castles's Corsica Studios – a set which was recorded and you can stream below. Also, if you are in Berlin this wekedn the pair will be both DJ'ing ( seperatly) at About Blank before performing together as Magic Mountain High. More info here.
The Avalanches new album finally in sight
Finally. The second album by The Avalanches, which has been over ten years in the making, is just about ready. Or it is according to Modular boss Steve Pavlovic who will be releasing the album through his Modular Recordings imprint early next year.
Speaking to Australian website The Music Network, Pavlovic explained that bar "some tweaking to the production elements" the album is finished, and new music from the band will be heard later this year. Accordingly the band are celebrating the finishing of the album with "a little party".
Since the release of their debut album Since I Left You in 2000, about seven total sea changes have occurred in the world of 'electronic' music, but interest about The Avalanches has waned little with the album appearing in many best albums of the decade lists.