Editor's Choice 6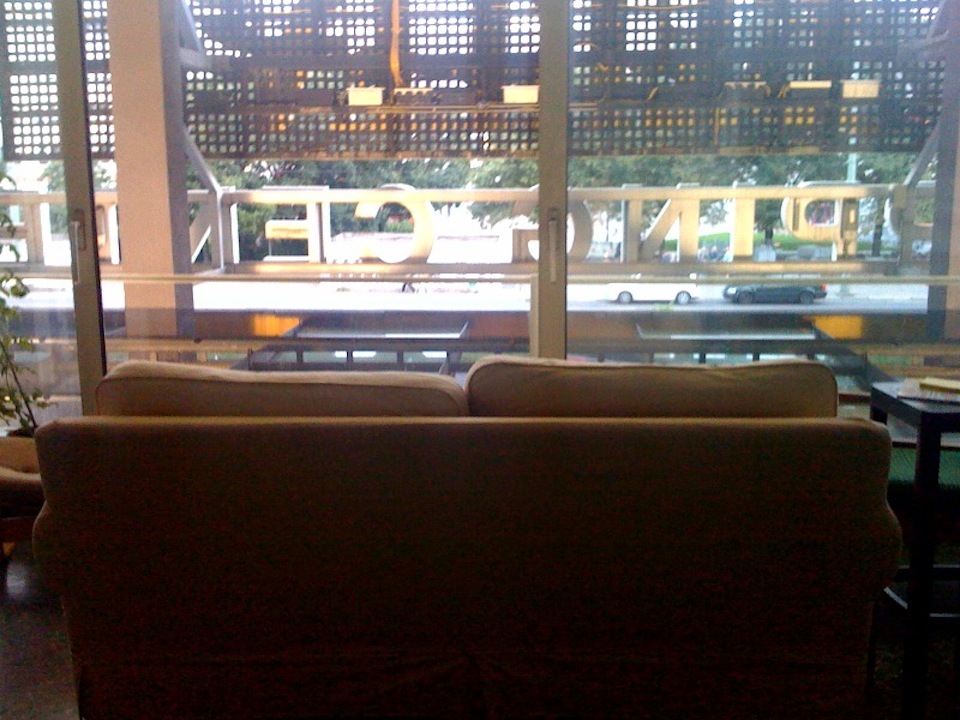 Welcome to Editor's Choice: our weekly playlist of what's special to our ears. Every day, loads of music passes through us; we consume it like locusts and it in turn consumes us. The goal of a society is Togetherness. Join in our consumption: Together, we share a listening experience beyond the ivory pale.
Walter (Community Manager / Editor)
Late Nite Tuff Guy – Bless The Rains (LNTG Epic Journey)
Last weekend I've visited the lovely Nachtdigital festival in the middle of nowhere (actually it's in this small village called Olganitz in Saxonia). What a stunning weekend that was! Leipzig's dj crew HW Rhapsody took over the small lakeside stage on Sunday, and amongst other great pop tunes they played Toto's 'Africa'. Then today I came across Late Nite Tuff Guy's most recent edit, and once again there's Toto. You bet your ass this is a favorite of mine!
PillowTalk vs. El Michaels Affair feat. Navid Izadi – Can't It Be Simple (Wake Me Up 3.0)
'Boom boom boom boom' is pretty nice, but I often enough dig other kind of moods musicwise. Here's San Fran crooners PillowTalk back for good with a nice R&B boogie take on 'Wake Me Up' — much better than the one I already knew from Deniz Kurtel's 'The Way We Love' album on W+L Black.
///
Daniel (Editor)
Current 93 – Killy Kill Killy (A Fire Sermon)
Current 93's non-folk material is informing an awful lot of my life right now. I'm a demon.
Bei Maejor – Lights Down Low
As both a Scorpio born on Halloween and a physical male idea, I am classified as a hypersexual being. Through my sexual ego I ascend into a realm of afterdark delights and become the Spirit Molecule: DMT.
///
Michael Aniser (Contributing Editor)
Harmony Molina – Scandinavian Adventure
If music is a personal thing, then Berlin via Chile Songwriter Harmony Molina is like an orgy with strangers – way to close and demanding for almost everyone. One could argue that the lo-fi concept is outdated by now, but who cares? This could be our generations – a bit saner – Daniel Johnston.
S ND Y P RL RS – Give
Sometimes it doesn't take more than a guitar amp and some paddles to make soundscapes so dark and bleak that you can almost feel the blood in your veins running slower and life gradually leaving your body.
///
Louise (Contributing Editor)
Evil Brown feat. Danny Brown – Black Brad Pitt
This is pretty sex-pesty, even by Danny Brown's libidinous standards. However the way Evil Nine dismantle the beat half way through and reassemble its pieces into a frantic juke-inspired workout half way through is killer.
Piff Gang – Tanqueray & Piff (produced by Sumgii)
The London hip hop collective put down the bong long enough to get wavey all over this highlight from their recent smoked out mixtape Plantlife.
///
Michael Lutz (Print Duty Editor)
Frank Ocean – Lost
It's these bold statements that shape Ocean's work to perfection. Lost in the thrill of it all.
Mohamed Rouicha – Lile ya Lile


Take these twelve minutes of psychedelic berber jazz sedation. You'll be surprised how irrelevant time feels in the Moroccan desert.
///
Moritz (Online Duty Editor)
Wavves – Hippies Is Punks
Latest track from beloved Wavves, who are striking bak very soon with their awaited new album.
Here Comes Wruhme x Erobique
EB regular Robag Wruhme has teamed up with musician Carsten Meyer aka Erobique. The Hamburg based artist – together with DJ Koze and Cosmic DJ most renown for one of Germany's greatest alt pop sensations, International Pony – has built up a massive reputation as the disco music entertainer extraordinaire. Within his often hours-long live sets, Erobique used to play a take on George Harrison's compositions for The Beatles, 'Here Comes the Sun'. Erobique's twist was a kind of Babel fish'ed version of the original, but always funny and self-ironic.
Just some weeks ago the track started to show up in Robag Wruhmes DJ sets. It therefore didn't come as a great surprise to see Robag posting a note on his Facebook page, stating that the track will receive a proper release via Leipzig based label kann records (b-side comes with a new track by Leipzig's Map.ache). The 10" vinyl will be available exclusively during this year's 14th installation of Nachtdigital (ND14) in Olganitz. Festival tickets are completely sold out since the end of last year, which means that the 3.000 festival guests have to try getting their hands on a copy (or more) of this release limited to 700 copies. Possible leftovers will be distributed through Nachtdigital shop and selected record stores.
As with every year, ND14 will offer up a creative playground for it's guests. Fittingly, the cheeky titled track 'Hier kommt die Sonne' comes without artwork: buyers are being asked to create their own artwork on the ND14 compound. So don't forget to bring your stamp, glue, wax crayons and whatever you'd like to see as an artwork for your copy of ND10".
Listen to a crappy quality live recording of Erobique x Wruhme below, catch up with Robag playing some music all over Europe.