Higher Perception: an interview with Stellar OM Source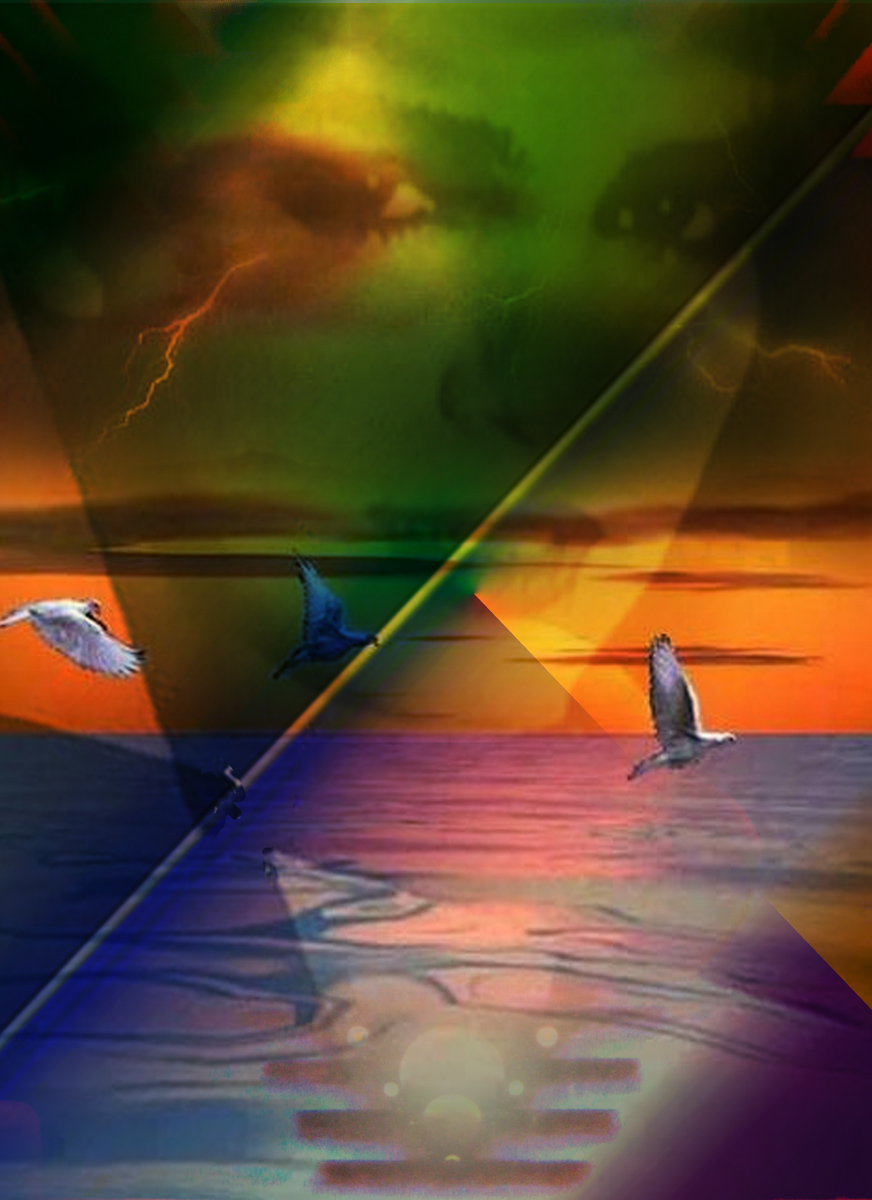 Christelle Gualdi's work as Stellar OM Source has been called 'visionary', and certainly her sci-fi synths lend themselves well to visions. Her earliest music, collected as Trilogy Select by Olde English Spelling Bee, is the perfect soundtrack to any journey beyond the stars; her newest EP on Rush Hour the blockbuster sequel. In anticipation for her Berlin show tomorrow with ITAL at the art-collective habitat  MindPirates, musician and promoter Brandon Rosenbluth spoke with Gualdi about how spirituality has affected her reality, and the reality of her music.
Tell me a bit about your songwriting process, and how a song finds its way to being released.
The tracks I record come from the live sets. That's the way I start and since I work for quite some time on those sets the tracks are good enough to be recorded. But through that process some won't stand out as they may work live but not necessarily on a record. Also the recording process is still something I struggle with. I realize that there can't be one method applied to everything I record. Some tracks need spontaneity, some more arrangements, multi-tracking, some are all in the effects, etc . That's why it takes me so much time to release new material!
How did you come to acquire your first synth?
My first synths are the ones that my dad was using when I was a child, which I own now and still use: a Juno 6 and a 106, Yamaha expanders and Alesis drum-machine.
Nowadays there aren't as many geographically-based music scenes which breed a certain sound or style. Do you feel that you are part of a broader scene or movement? Who are your peers? What is it that ties you together? 
I don't know if that's so true, otherwise people wouldn't struggle to live in New York or London but live in the cheap and beautiful remote areas. A lot of new music is made in dirty basements in big cities. I think that the most exciting things happen through those real encounters between people. But I don't see myself being part of a broader scene or movement. I've got dear friends who are musicians and we have a huge mutual respect and love for the music we produce. Most friendships started this way, we played the same bill and we found that we were enjoying hanging out as much as our music.
You recently performed a tribute to JG Ballard at Paradiso. How has Ballard influenced your music?
As I studied architecture, Ballard was very influential for me. I had and still have a strong attraction to utopias and their darker counterparts dystopias, like in the Ballard novels. I made music which could be played at night, driving through suburbs, walking back home after having taken the last subway, those kinds of situations which are very familiar to me as I grew up in the North/East suburbs of Paris.
How did you go about interpreting his sci-fi stories sonically?
Those tracks are heavier than the SOS sound, there's no real joy and some quite dark melancholia mixed with disturbing thoughts and sounds, long heavy bass, odd-time drum beats. I wanted to re-create the feelings you get while reading his books, more than providing a background soundtrack.
One could call your music and artwork 'psychedelic', and you've made comparisons to cosmic musicians including Sun Ra. What is your connection to these cultures? 
Last weekend I revisited the Ancient Egypt department of the Louvre museum as I'm planning a trip to Egypt and the Middle East. While looking at all this marvelous and secret art, I was thinking of Sun Ra and other 60s and 70s jazz musicians. I'm so attracted to musicians with some spiritual connection, who push boundaries of genres. There's a quest for freedom and some other higher place which I also try to approach. Music is such a strong medium for that. I can't really find the right words. It makes me love Sun Ra and Drexciya together.
 How have you integrated this love into the non-musical aspects of your life?
Beyond music this is an attitude towards life in general. I wish to see people and society expanding instead of regressing. Spirituality is very strong in my life. I have a daily practice of meditating and yoga, which I teach to artists. Spirituality is also very important with music—when making new tracks, performing live, and connecting with the outside world and people. It probably all comes from having to deal with heavy personal turmoils and trying to stay sane…
Do you believe you can alter reality through music? 
Reality is something which everyone perceives in their own way. Just as you can change your perception with different tools, music can alter your perception and therefore your reality. The moment where you surrender to the emotions that the music is unravelling, that's one of the most important strategies. Same in a live situation: there's a strong moment that you feel rising, a meeting of harmonies, rhythm combinations… You can't hold it for too long but just go with it and allow it to change your perception, get higher! That's why I don't perform with a laptop and still improvise a lot, letting the unexpected happen, and changing your perception.
Beyond Beats Vol. 4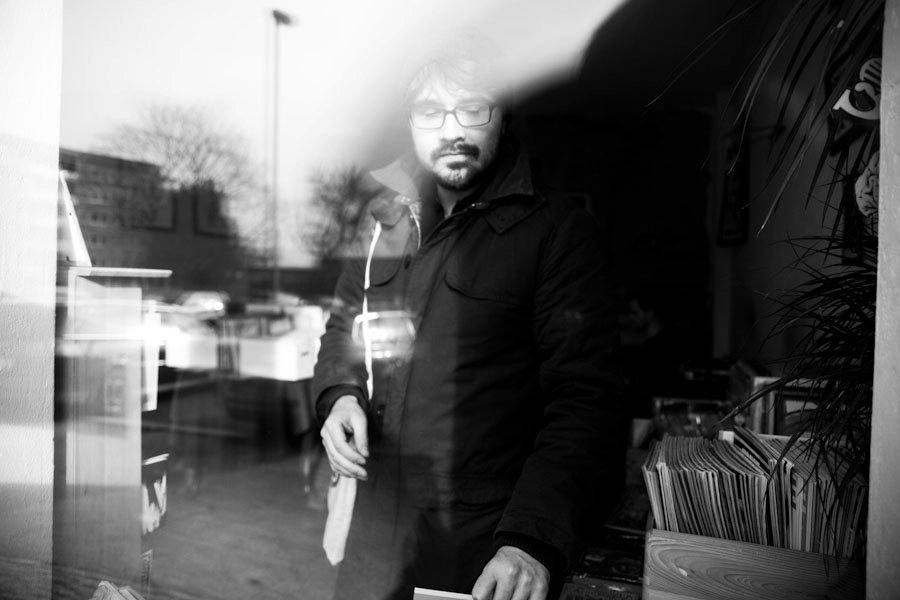 2012 is still fairly young and strictly speaking, musically there hasn't that much going on till now, the year is kicking off rather slowly this time. However, the coming months will bring a lot of exciting stuff and there already is enough mouth-watering material to sift through.
First of all, allow me to make a probably bold prediction. After Olde English Spelling Bee shaping 2010 and Hippos In Tanks and Tri Angle conjointly dominating the last twelve months, 2012 is going to be the year of RVNG Intl. At least it could become their year (in that tiny niche of the universe we're examining here, that is), as it seems the Brooklyn label has made quite a few right A&R decisions as of late. First, there's Oberlin alumni Zach Steinman and Sam Haar aka Blondes. The duo's long-awaited proper debut is set to arrive with a breathtaking compilation of remixes, and the two discs combined will surely be considered one of this year's most essential efforts of experimental dance music. The self-titled LP will hit the stores on February 6th.
But as I'm not exactly entitled to talk about beat-centred music here, let's quickly move on to two other forthcoming RVNG records that really excite me. First in line is the second proper album by Julia Holter, Ekstasis, the follow-up to one of 2011's most stunning LPs, Tragedy, the album for Leaving Records that simply can't be appreciated enough for its breathtaking complexity and flawless beauty. Now the classically trained (virtually no one ever fails to mention that, so why should I?) artist has already finished the successor, and you only need to listen a couple of seconds into album opener "Marienbad" to be reassured that more likely than not it's gonna be another masterpiece. The song itself is named after the 1961 French movie L'Année dernière à Marienbad, which is famous for its oneiric and enigmatic structure, more than a mere hint that we're again dealing with heavily referential and deep topoi here – after all, Tragedy was a take on Euripedes's epic Hippolytus from 428 BC. Listen closely: if "great art takes us to a place that is between Earth and Utopia, between the 'real' and the 'unreal'", as Adam Harper asserts in his monograph on John Maus, then Holter surely is a great artist. But the most amazing thing about her utterly complex and sophisticated work is that no matter how much profundity she puts into it, the result invariably is pop music that sounds effortless and almost weightless. Ekstasis will be out March 8th.
Finally, RVNG Intl will continue its terrific FRKWYS series which pairs contemporary artists and their progenitors by way of remix, reinterpretation, and original collaboration. The ninth instalment has brought together our beloved Cameron Stallone aka Sun Araw and his mate M. Geddes Gengras with The Congos in the latter's hometown in Jamaica. The psych and dub-heavy result Icon Give Thank won't be out before April 9th, but I thought the thrill of anticipation wouldn't hurt, so here's "Happy Song":
Enough with RVNG Intl. for now and back to those labels whose output is the default material for this column. Sometime next month, Not Not Fun is going to drop the second full-length by Indiana's finest synth-wizard Dylan Ettinger, Lifetime of Romance. This highly anticipated LP is however not New Age Outlaws Pt. 2, which might be a disappointment for those who've been waiting for more thrilling stories about the NYC ex-police officer Gordon. On the other hand, it's also not 2009/2010 anymore, and the hypnagogic diction has lost its original momentum, so from an artistic standpoint it almost feels inevitable to move on, or rather move back to actual songwriting, as Ettinger recently told Tiny Mix Tapes. Lifetime of Romance now marks a creative turn towards heavy and mind-blowing classic synth-pop, something the exponents of early eighties cold wave would have been proud of to accomplish. Ettinger's voice is mostly slightly distorted and rather distant in the mix, giving way to lush, exuberant excursions with his synthesizer of choice, the Moog Rogue, and highly propulsive rhythms, as perfectly exemplified by the first single "Wintermute". The record's true standout track however clearly is "Maude", an eight-minute, crystal-clear wave banger that in a way blends the artist's more song-based concept with the otherworldly, soundtrack-informed synth meanderings of New Age Outlaws, all put on a whole new level with the help of the stunning, eerie saxophone work by a friend. A highly recommended record and a huge creative leap for Dylan Ettinger.
There are also exciting things happening over at Software Recordings, the Mexican Summer subdivision that we'd already dealt with briefly the other day. Brooklyn's Bill Gillim used to be better known as one half of synth pop duo Tigercity, together with Joel Ford (now one half of Ford & Lopatin). Now I don't know what has happened with Tigercity, but it honestly doesn't matter anymore since I've come across some of Gillim's latest solo material under his Megafortress guise. His forthcoming self-titled LP on Software is pure bliss, a slow and mesmerizing listen that almost entirely relies on the artist's masterful vocalization, a fragile falsetto in countless layers that is only sparsely supported by restrained, gloomy instrumentation. The truly astonishing record will be out January 31st.
Forest Swords – Undergrowth Crownholder
Tarsem Singh's magnificent film The Fall led its viewers on a journey across the world's most beautiful locations: through threatening Rajasthani deserts to apparent peace on Pacific atolls. Always enlightening, while informing of impense, Singh pilots a flight into areas uncharted. Similarly, Forest Swords' music treats the listener as an explorer; each pulse of sonic stimulation indulges listeners with discoveries of meaning within the sparse layers. Darker than Singh's masterpiece, Dagger Paths, like Mr Swords' other work, is no less epic, and certainly no less menacingly mystical.
As far as I know, the undergrowth is not a favourite subject of The High Arts. While Homer, Dante and Hieronymus Bosch, among others, have explored the Underworld and its implications, very few have found themselves exploring the undergrowth. As the Renaissance divided its time between Hellish Depths and the ether, leaping from cauldrons to golden plains, few, if any, spared a thought for scrub. Above steaming caverns and below the gap between industrial wasteland and wooded greenfield locales, one finds the rotting mousse of yesteryear and the crust attached to fungal root on upheaval. Finally, someone, Forest Swords, has chosen this stratification as his mode of expression, and has utilised it with stunning results. These unrecorded depths are replicated sonically using sparing instrumentation, layered and distorted, not beyond recognition, but to a distance which reminds the listener of the proximity of the world underfoot. Bells echo through tunnels of trunks and voices soar down from the canopy, pulling up before thudding into the damp beneath.
Do you feel you have anything unique as far as recording / producing habits go? I can imagine the tracks being recorded in late night sessions: Wrong?
I do like working in the evenings, and I suppose the type of music I make lends itself to that kind of atmosphere. But I'm a fairly impatient person, so songs generally get created fairly slowly over days and weeks rather than in short bursts. I'll do bits and pieces and return to the song each day – so say I'll do a guitar or beat and then leave the song to settle for a while before I go back to it. I try not to force it.Although its origin could suggest a level of usage of historic sampling, in fact the idiosyncratic nature of the Forest Swords sound is almost purely current. "I like ambiguity with vocals", I am told. The vocal snatches one experiences wafting into a rhizome crevice may be "manipulated or untouched samples of [Mr Swords'] voice", while others are "straight-up samples lifted from various other sources". Most instrumentation and production on Dagger Paths is fresh and unreconstructed, even though auditory nerves may analyse otherwise. This musical ambiguity is perhaps parcel to the veil of mysticism attached to Forest Swords. Only having played a handful of live dates, having issued only two suitably obscure press images during his career (the second of which almost certainly has its first appearance here), and releasing all his early material either on cassette or CDr (all of which is collated on the Dagger Paths bonus disc), suggests an adoption of an introversion present throughout much of today's music world.
The 'cut and paste' vibe that comes across in your artwork, your videos and your music is fascinating. For example, there is a clear relationship between the handmade EPs you put out and the layered sound of the tracks themselves. Is there a conscious effort towards artistic consistency across these media, or does it just come naturally?
I grew up with fanzine culture – I delved into riot grrrl and post-punk and hardcore when I was a teenager and that shaped my whole thinking from a pretty early age, right from the way I approach design or visuals through to the way I make my music. You can't hear those genres directly in the music at all, but I think the way of approaching creativity, layering, deconstructing and recontextualising I can trace back from those kind of influences. It's not a calculated decision to make everything look and sound really consistent – it's just natural with the way I work, I guess.
A longer version of this article first appeared in the Electronic Beats Print Magazine.