Eastern Haze: December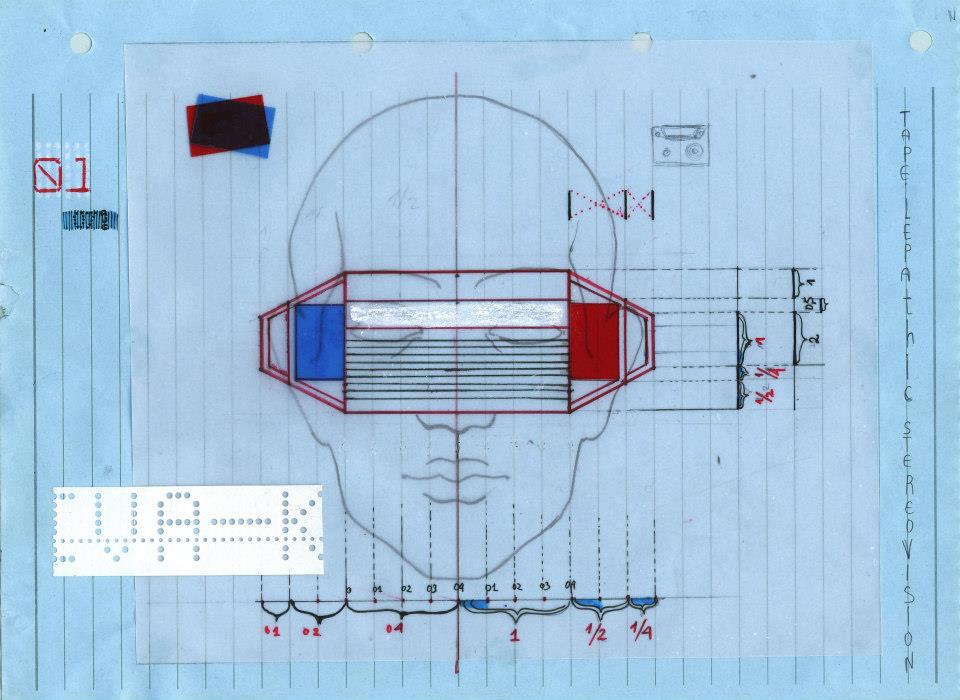 Our December installment is no year-end retrospective overview since there are plenty of aural novelties emitted to the sonisphere courtesy of all the tireless evangelists. It is as if the failed Mayan prophecy – or is it that we are living in some kind of ersatz simulacrum of reality? – has propelled musicians and their patrons to release as much music as possible this month in the face of the impending entropy.
Piotr Kurek is one of the most acclaimed contemporary Polish musicians nowadays, with an album on Foxy Digitalis under his belt. Following a kosmische cooperation with Sylvia Monnier in Suaves Figures, he returns with a solo installment, a noodly nostalgic electronic journey this time also laden with yearning vocals. Edena is out now on tape on Sangoplasmo.
Balázs Semsei aka Norwell also follows the synth-bound trajectory, weaving a narrative through synthetic electronic territories, mellow and exploratory tangents. The youth of Budapest seem to be in thrall of tweaking the soul out of vintage electronics, the 808s, 303s, 101s, as I have found out last month.
[soundcloud url="http://api.soundcloud.com/tracks/71606470″ params="" width=" 100%" height="166″ iframe="true" /]
Another space kommunique comes courtesy of the Sofians 1000names, whose predominantly beat-oriented music also ventures into more offbeat realms. No wonder their latest EP A Minute a Day is accompanied by a short science story introducing a brand new machine, the TAPE-D-TRON-1000, which is able to "translate the audio signal from a magnetic tape into abstract virtual images which are then projected through a complex sensory system in front of the eyes".
∑BOL▲ ▲P∑, the mysterious monkey from Congo via Gdansk, continues in the extraterrestrial sonic vein of this month, immersed in an ominous haze and interspersed with mangled vocals not dissimilar to those by the master of this craft (Burial, ofc), with an almost ironically entitled release Humanity, as if it wasn't its demise that we've been witnessing in the last couple of years. It seems that these days in music, it's either escapism or doom-mongering that chimes with producers from Belgrade to Berlin, from Košice to Brooklyn. With the coming year, with 13 attached to it, I don't expect a (sonic) redemption.~
Illustration: Vitto Valentinov
I'll start this column with a disclaimer: I'm not trying to reinforce Cold War rhetoric. It would be foolish to suggest that in today's globalised hyper-world, the geographical distinctions still matter – or do they? Online, we are supposedly all interconnected within a virtual bubble regardless of whether we come from Ohio or Opava. For most of the time, we in Europe are inundated by news about bands from the other side of the planet, which is fine, but it's good to keep things balanced. Hence, we will present some noteworthy bands, labels and acitivities from Central and Eastern Europe here, handpicked from a pool of resources courtesy of the Easterndaze project.
Sangoplasmo is an unassuming tape label from Poznan, Poland. Lead by the effervescent Lubomir Adam Grzelak, the imprint has been steadily releasing some of the best psychedelic-tinged synth-based and experimental stuff in the region. Although it has to be said that Sangoplasmo also embraces the international waters. Inaugurated by the wonderfully strange Aranos, Sangoplasmo has carved its niche with further releases by the likes of Burial Hex and Felicia Atkinson. Other noteworthy aural offerings include Katapulto's conceptual tape Animalia, a recording about animals in different languages, and the label boss' project Lutto Lento.
Sangoplasmo's latest batch of tapes is equally impressing: Ensemble Economique, the ghostly Decimus, Komodo Haunts debut album, and Polish musician Bartek Kujawski.
Another Pole, Piotr Kurek, has released his magical album Heat on Foxy Digitalis. Check out his latest Azerbaijan-inspired video by Moduli TV/Hobo Cult.
One more imprint to keep your eyes onto right now is Over9000, more of a free-form platform, open to artistic expression and collaboration. The Belgrarde-based label/collective is run by mangulicaFM, a musician in his own right. A red thread that runs through the label's sonic stamp is a certain recontextualisation of local – ex Yugoslavian folk music, mostly pronounced in the label head's output. mangulicaFM's latest release, a self-titled album, is an adventurous and exotic sonic offering. You can read an interview with this fledgling producer here.
—
Lucia Udvardyova is an EB correspondent one of the creators behind the always inspiring Easterndaze blog, which focuses on up-and-coming Eastern European music scenes