The History of EB Festivals: An ongoing series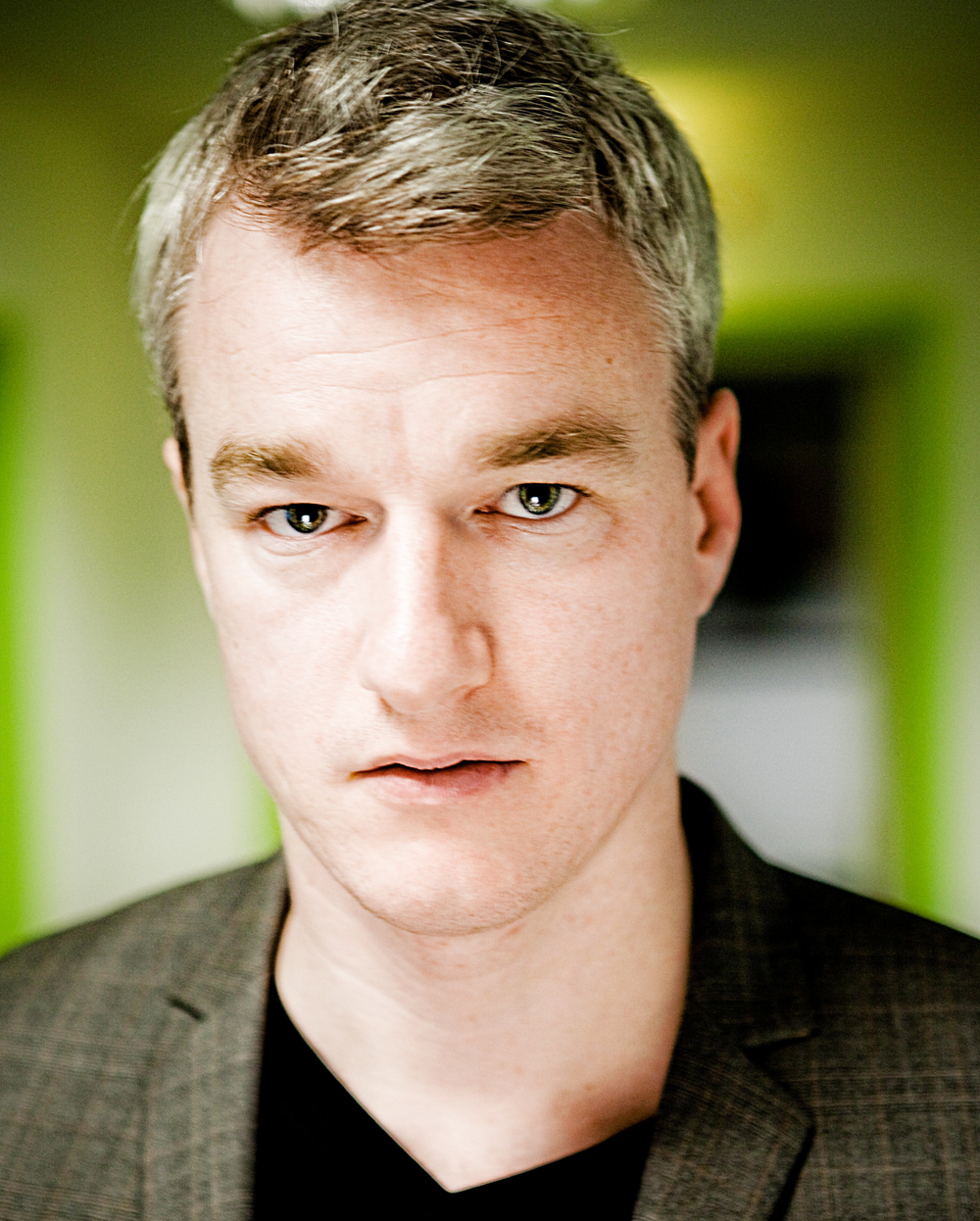 In the last few years, the music festival landscape has become increasingly crowded, with publications like Pitchfork launching international events that take place underneath the established publication's banner. This isn't a new phenomenon, however. Originally co-initiated by Ralf Lülsdorf, Electronic Beats has been curating festivals as part of their 360 degree music program for the best part of 14 years. In that time we've brought together a countless number of diverse artists, from living legends to wet behind the ears up-and-comers, exporting blue-chip lineups across Europe and venturing into far-flung cities that don't make it onto most artists' tour schedules. As part of an ongoing series, we're going to delve into EB Festival's rich history, uncovering the stories that didn't make it into the reviews and interviewing the movers and shakers that forego normal sleep patterns and general peace of mind for the simple reward that putting on regular, pan-European and, above all, fun shindigs proffers. First up we'll give a turn to Chris Reitze, CEO of 2Bild, who is responsible for organizing and promoting EB Festivals.
What role do you play in putting together the EB festivals?
2Bild have promoters since 2004 for all the festivals all over Europe. We're responsible for promoter management, we take care of everything from technical to booking, advertising and everything that's necessary to have a new festival. This is in connection with Telekom.
It was already in its early stages before you took over, right?
I think originally the Electronic Beats idea started in 1999 with Viva Television here in Germany. There were some connections regarding the festival, a TV production. We got involved in 2004 when it took the next step and became independent from Viva Television.
And from that point you helped it grow into the festival we know today?
Our next step was to go international. In 2004 it was only in Germany, based in Cologne, and in 2005 there was the first international event. We went to Edinburgh, Amsterdam, Prague and Vienna.
The festival has played some unusual places to—last year it ventured into Podgorica in Montenegro, where, one assumes, the festival landscape is still only developing. What kind of challenges did that throw at you?
It was a challenge for sure. For us it's a challenge to build up something in the first place regarding the technical environment. The structure is completely different for making something compared to somewhere like Berlin or the rest of Europe. But you know when you take the first steps the most important thing is to have good local partners. At the end of the day, the festival is really fun—especially in Eastern Europe because people over there are really keen to have events like Electronic Beats presenting bands who probably wouldn't play there without it. Look at Berlin, New York or London: every day you have a choice of 150 concerts… or something like that. In Podgorica, for the the whole year there was only this one concert. It was quite cool.
What are your memorable moments?
I think there are a lot of memorable moments. One is the first show of Deichkind, before they as huge as they are today. It was in Cologne, 2007, and everyone was really shocked. For me it was so fun because it was so crazy, this punk attitude. It was so different, like "what are they doing onstage?" They had this hit, I think it was "Remmidemmi" and everyone was completely in outer space with this song. It was the second slot but it was like they were headlining the show—I don't remember who came afterwards! Another time I remember was Boy George, we've had him on the bill a few times. For some reason his manager was a German who had lived in London for the last 25 years and he couldn't speak German anymore. It was really crazy, we were hanging out backstage and George was nervous, he was sweating, and he was stealing all the candy from the backstage rooms.
Wait, the German manager couldn't speak German anymore?
I don't know if he was pretending or what. It was totally strange. He was totally cool with us, like cool old buddies from Germany, but he didn't speak German. Róisín Murphy's (on the Ten Years of Electronic Beats Festival bill with Delphic and The Human League) show in Berlin a couple of years ago was cool too…she only had this laptop onstage, but she's a character.
Has anything ever gone wrong?
Almost everything. Two years ago we planned to have a Duran Duran show in Berlin. Everything was prepared and everyone was nervous, and one day before the show they cancelled the whole thing because Simon was sick. That was one of the worst days in my history because everything was prepared, the concert was sold out and it was a lot of trouble— insurance stuff, the money involved. They did come back and play though. Another thing, in 2005 in Edinburgh we were part of the Tea at the Fringe Festival and the opening show was open air in the middle of the city and there was a storm. It was really hard the next day because the equipment, everything was damaged. But at the end of the day, everything worked.
What does the future for Electronic Beats Festival?
We're going to the moon! No, I think that Electronic Beats is so strong, with such a dedicated community of fans that it could work internationally, out of Europe—from a business vantage as well. I'm pretty sure that with the concept we have, we could go everywhere around the world. We're looking forward to the next few years… ~
We were greatly saddened when we heard that Altered Zones was no more. The esoteric blog, sister-site to Pitchfork (but infinitely more interesting) was always uncovering incredible stuff, from the soul-shredding death of Ash Borer to the synth-weirdness of Jaws. That's why we were ecstatic to learn about the blog's successor Ad Hoc. Run by former AZ editors Emilie Friedlander and Ric Leichtung, Ad Hoc is already living up to its DIY principles….and it hasn't even launched yet. The creators have just started a tumblr called Ask Ad Hoc, with the following statement posted by Friedlander:
"I set up this Tumblr as part of a course requirement for Adam Penenberg's "Entrepreneurial Journalism," a class I am taking at NYU this semester. Ask Ad Hoc is a companion blog to Ad Hoc, a new underground music and visual culture publication I am starting with International Tapes founder Ric Leichtung, my former co-editor at Altered Zones. Since our editorial focus will be the new grassroots, Internet-fueled DIY, I thought I would use this forum as a way of tracking the progress of the project itself, and providing you all with some insights on how to build your own music publication from the bottom up.
In addition to sharing what I learn, I'd like to invite you to chime in. Send in any questions you may have about starting your own site, building a loyal following, or music blogging in general to adhocemilie@gmail.com, or using the "Ask Ad Hoc" button on the right sidebar. I'll do my best to answer the good ones."
Do It Yourself attitude with a side of underground community spirit? That's the kind of stuff we love to see. There's nothing to read yet (the tumblr is really new) but there will be, so be sure to follow along here.
My Panda Shall Fly set to release debut EP
My Panda Shall Fly is the Sri-Lankan born audio-visual artist who not only has one of the best beards we have come across in a long while, but is also armed with some serious production talent.
Last year he appeared from nowhere with his rework of Pirate Sound System's 'Dub N U' which Pitchfork featured on their Forkcast as well as with a remix of Hyperdub's grime godfather Terror Danjah's 'Air Bubble' track, which MPSF turned into a dark and moody groove.
MPSF has recently finished work on his debut EP that is titled Sorry I Took So Long and is being released by Dam Mantle's Growing Recordings label, which is a sub label to the mighty Wichita recordings. In fact, MPSF's release is the first non Dam Mantle release to come from the label.
Sorry I Took So Long comes complete with a slew of remixes from UK bass producers, Throwing Snow, Pirate Sound System, DoReMi, Nightwave aka 8bitch and Dam Mantle.
Sorry I Took So Long will be available 11th April via Growing Recordings.