Beats Per Month: November, 2013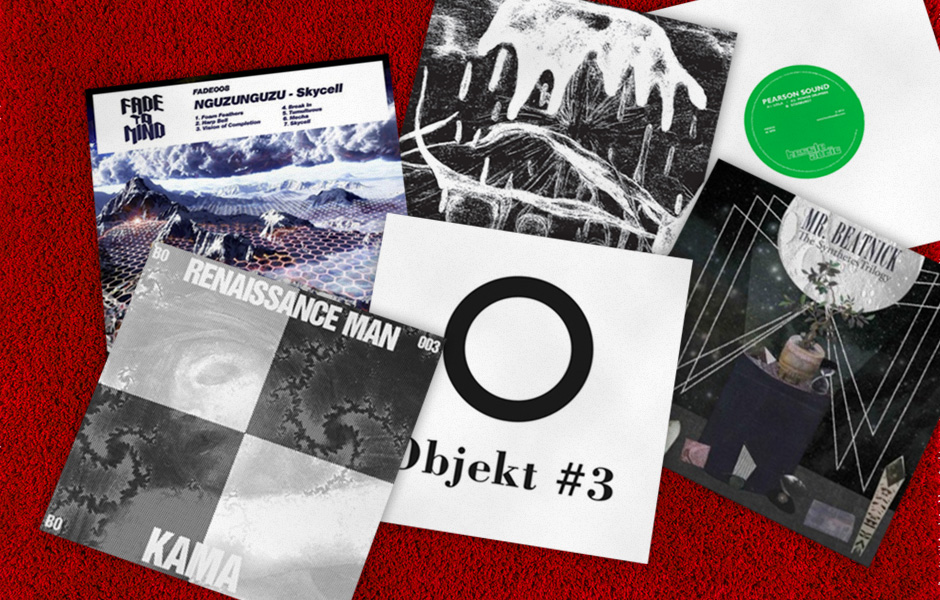 In our BPM column, we review a clutch of the most intriguing electronic music currently on offer. This month, Louise Brailey on Mr. Beatnick, Fis, Objekt, Nguzunguzu, Pearson Sound, and Renaissance Man.
Artist: Mr. Beatnick
Title: The Synthetes Trilogy
Label: Don't Be Afraid
Format (release date): CD/digital (out now)
London's Mr Beatnick may not be the world's biggest self-promoter, preferring that his musical knowledge speak for itself. And it did, furnishing DJ sets, stints on Rinse and NTS, music writing, and, every now and then, his quietly brilliant hip-hop informed productions. It was a suite of immaculate house EPs on the Don't Be Afraid label that rattled him free from the "producer's producer" pigeonhole and found him talked up everywhere from Fact to NME (poor soul). Neither hip pastiche nor bass-primed, his original Synthetes trilogy of EPs ran in tangent with, but apart from, the strands of house revivalism. Eight original tracks from the original trilogy of releases are gathered here, in an expansion pack that includes four exclusives and is an exercise in depth and restraint. Beatnick's hip-hop background manifests in the subtle use of samples and frequent excursions into space funk territory (see "Sun Goddess" for examples of both) but while the warm, jazzy chords of "Symbiosis" are spiritually aligned with house classicists like Theo Parrish or Virgo, the rawer excursions suggest the kind of Detroit updates installed by the new wave of idiosyncratic producers like John Heckle. Of the newer tracks, both the deep and muted "Waning Moon" and the  jungle bpms of "Never Dies" provide stylistic variation, but let's not mess about—it's not the exclusive tracks that make this one essential.
Fis
Preparations EP
Tri Angle
12-inch/digital (November 18th)
Even when placed alongside a handful of other assaults on drum 'n' bass orthodoxy, which is what happened when "Cultural Trauma" was featured on Exit Records's Mosaic compilation earlier this year, Fis' music juts out like an unsightly slab of brutalism. Then, his sound was tempered by a collaborator, the experimental d'n'b producer Consequence. Working alone, his dark, strange vision stretches the parameters of the genre until you hear the sockets pop.
Enter Tri Angle, who've have spotted a kindred spirit in the New Zealander—and it's testament to Fis's own unplaceable sound that it fits on their roster as well as anywhere. Indeed, on "Magister Nunns", increasingly frantic wails and twitchy percussion bears more than a passing resemblance to The Haxan Cloak. The decrepit-sounding "DMT Usher", originally released on NZ label Samurai Horo, deploys a crippled breakbeat and heart-stopping rotary blades FX to slash through its desiccated, Shackleton-style ambience. "Mildew Swoosh", well, you can work this one out: splints of percussion lope and collapse into a breakbeat as waves of toxic white noise gather and disperse. We're in a flush of artists attempting to recapture mental and spiritual impression of rave music, Fis seems obsessed with its physicality—even if there's little else left. Decayed, mutated, sick, this is body and it lives, in its own way, in the present.
Nguzunguzu
Skycell
Fade To Mind
12-inch/digital (out now)
Asma Maroof and Daniel Pineda follow up their contribution to Kelela's Cut For Me mixtape with eight more examples of why they're one of 2013's more interesting propositions. As Fade to Mind's resident shock troops, they make mutable, mutant grime which glints with shards of R&B, anchored by a slippery center of gravity lent by a powerful low-end. That their meticulously layered records can sometimes feel unlovable is part of their futurist appeal. From the chorale synth, knackered piano and vrooom FX  of "Vision of Completion" to the shuddering and dungeon-dank "Tumultuous" (which, displaying the duo's stylistic pluralism of influences, features both nods to juke and Goa trance), Skycell sees Nguzunguzu are clearly so far ahead of the pack they can barely mask their contempt. Still, sometimes it's the most insidious weapons which do the most damage and "Foam Feathers" distills Nguzunguzu's capacity for genuine creepiness into the meanest of elements: parping, clenched baseline, tin-pot percussion, and twinkling, incongruous chimes, all coalescing out of the sound of distant heavy industry. Now, can you even imagine the damage these would do in a club?
Objekt
Objekt #3
Objekt
12-inch (out now)
Objekt's TJ Herz makes club music that feels like it's lurked so long in the cracks between techno and garage it's started to congeal there. This, the third in his series of self-released white labels, continues to mine that particularly warped seam and just as "CLK Recovery" found its charge in the tension between warehouse techno's relentless drive and intricate, atmospheric sound design, "Agnes Demise" employs violent dynamics to disorientate. Air piston and sucker punch drum pads stake out a monolithic two-step, as assorted clanks and clatters littering the negative space left in the backdraft. Like any power tool, "Agnes Demise" finds its power in its relentless force on a concentrated area—which only makes those moments when the percussive support implodes, leaving behind aftershocks of aural detritus, including a scrambled space transmission, even more disarming. "Fishbone" is less contorted, an exercise in streamlined electro pitted with cavernous sub-bass and passages of ambience. It's up to you to take the respite while you can.
Pearson Sound
HES026
Hessle Audio
12-inch (out now)
Remember when dubstep blossomed into a period of unprecedented experimentalism only to settle into quite trad house? It felt like going from Chagall and Otto Dix one year to pastoral landscapes the next. Thankfully, Hessle Audio's infrequent transmissions have remained beacons of innovation amidst the conservatism, their light shining all the brighter against the increasingly irrelevance of labels like, say, Hotflush. As one of the founders of Hessle, David Kennedy aka Pearson Sound, keeps things ticking along with this release. A-side "Lola" sees him thrash out a grimier direction, the pointillist Zomby-esque synths and leaden swing an interesting set-up to B-side "Power Drumsss". The latter, a flinty Hessle-style 808 tool, albeit with the angles slightly off. Lastly "Starburst" employs squealing stabs, distorted drums and, eventually, a cloud of synth vapor which envelops the whole affair like a toxic sunrise over industrial wasteland. While not an quite essential release, it augers well for a label who's recent flush of releases have included Pev and Kowton's brilliantly scuzzed out "Raw Code" and the itchy industrialism of Joe's "Slope".
Renaissance Man
Kama
Black Ocean
12-inch/digital (out now)
Coming up amid the heady days of fidgit house (with the Dubsided and Made to Play credits to prove it) Renaissance Man know better than some that affecting seriousness in the club is a mug's game. They also know that the line between making club music that's littered with clever-clever samples which is innovative and humorous and coming off as a bit of a cringe is really fine. Now, with their freshly minted Black Ocean label providing a home for hardcore-referencing, grime-y slow boilers like "UFO Who R U" they've gone all out: sampling Brad Pitt's derided Chanel commercial, calling their mix for Dis "outsider Gabber"… The Internet, presumably, is smiling inwardly to itself at all this but, back in the real world, it's genuinely difficult to hate. This is partly due to their production chops: Renaissance Man have always been sonic innovators and even as "Kama (Dance with Me Into the New Age of Love)" references the acid synths—and the new age bollocks—of Sven Väth style trance, they temper it with heads-down techno fatalism, foreshadowed on the excellent January release Call2Call. As for "Journey", with its galloping Plastikman chassis laden with granular texture—all knife clinks and bird tweets—and the foolhardy use of that sample it could, perhaps should, be a disaster. Yet somehow the feeling that the track, and the EP as a whole, is coming from a genuine place cuts through the dense fug of naffness, or worse, irony. ~
For other editions of BPM, click here.
2012 Editor's Picks: Moritz Gayard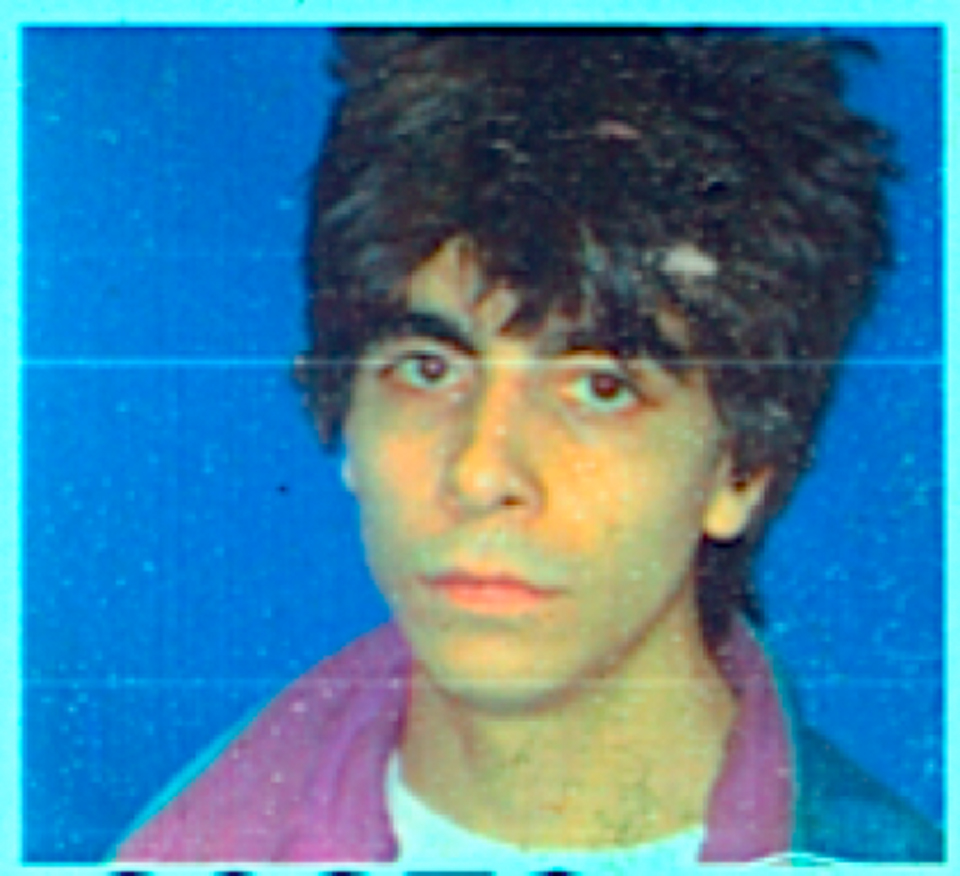 Ciao, 2012:
1. Gobby (UNO NYC)
Yup, Gobby is my man. In 2012 the Harlem-based provocateur Gobby released two highly underrated pieces: his Above Ground album in October, and the equally progressive New Hat EP—both through New York's premium label UNO NYC. This is true colorful outsider techno. Who needs old industrial lads exploring techno, when the future is made by bass kids who grew up with all these production possibilities in their bedroom? Forward forever: don't sleep on Gobby!
2. Erkin Koray (Mega Müzik)
Just inches behind Gobby comes popular Turkish singer Erkin Koray. Although I live in Neukölln, a lovely area with many Turkish fellas around, it took me until this year to explore these extraordinary skills from decades ago. Now 71 years old, Erkin never stopped bringing his music to the world. You can easily browse the internet for his complete back catalogue, and I tell you, this is a long-lasting voyage with a lot of treasures to be find. Like this video above… Süper.
3. Inga Copeland (World Music Group)
Inga is an enigma. I failed in every single attempt to actually see her live (just because of that unbelievably huge amount of fog—pumped into the Berghain for example). While buddy Dean Blunt serves brilliant distorted sounds, it's Inga who furnishes the duo with its brilliance. Within the next year both are planning to establish their own imprint, entitled World Music Group and The Wire reports that the imprint intends to issue "most future recordings/works through this channel." Even with Google or Discogs it is impossible to overview Inga's full output in 2012. You can try "B.M.W." from her Faith 12-inch, listen to her guesting on Hyperdub's monthly Rinse show, check her collaboration with Dean Blunt for 'The Narcissist" or even instantly download  30 unreleased tracks for free right here.
4. MGUN (Don't Be Afraid)
Detroit, it is. Thanks to young techno producer MGUN I havent lost my hope that techno is back on track. Detroit's Manuel Gonzales is most defo the one to watch if you too foster these hopes. Fusing the likes of Underground Resistance with some bloody synth beats, this is all I needed in 2012. After launching his brilliant The Upstairs Apt. EP via the London-based imprint Don't Be Afraid in October just days ago he dropped his equally well crafted Race EP through Will Bankhead's always inspiring Trilogy Tapes. Have a listen above.
5. Shlohmo (Friends of Friends)
Was erlauben Shlohmo? Under-rated electronic music producer Shlohmo dropped one of the most futuristic examples of how the bass should get treated in 2013 on his unbelievable three track EP, Vacation—following up last year's LP Bad Vibes. Both released via the L.A.-based Friends of Friends imprint. Shlohmo can do no wrong and above you can listen to his killer remix of LOL BOYS' "Changes", which is the track for me in 2012. You can explore more Shlohmo remixes for the likes of Burial, Flume, Little Dragon, Toro Y Moi, Aaliyah feat. 
6. Torn Hawk (L.I.E.S.)
Video artist Luke Wyatt's new electronic music venture is called Torn Hawk and his first releases under the L.I.E.S. umbrella is fantastic. Though the folks over at Boomkat labeled this "slow, psychedelic Kraut-ish disco" I would definitely add that Torn Hawk plays marvelously with some pop references, which make his music—along with the VHS-retro music videos—some kind of special which we can't quite define (although maybe the aesthetic is reminding us of Hippos in Tanks a little). Looks like there'll be much more to explore in 2013. Rave on, Torn.
7. Holly Herndon (RVNG Intl.)
This is all about the deconstruction of techno and it feels so good—no matter what tome of the day it actually is. Shame that it took until 2012 for the full-length release, realized by the one-and-only Matt from RVNG Intl., who brought us Julia Holter in full glory last year. Speaking of which, most of Holly's songs are composed entirely of layers of distorted voices, which is analogous to Holter's method.
8. The-Drum (Mishka)
The-Drum is the production duo made up of Jeremiah Chrome and Brandon Boom. They has been crafting their delectably queasy brand of R&B since late 2010. Since there isn't much info online, I kindly asked Brandon to give us a short insight of what is hot in 2013:
Boom: "Next thing will be a fresh R&B group called Jody featuring talent/local friends of ours. Four guys, most notably James of The GTW and Cole of Whi'lo with us (The-Drum) on production. We have also started a record label called C R I M E which the first Jody mini-EP will be released on and a full supergroup project. That project features The-Drum (me and Jeremiah), Josh Fox (Valis), Mike Perkins (Mr. 666), Seth Sher (Psychic Steel), and Michael Vallera (CLEARED). We are currently recording that album which draws its influence from kraut, movie soundtracks, library music, and exotic automobiles."
Cant't wait, Brandon.
9. CHARLI XCX  (IAMSOUND)
I am definetly not a sucker for mixtapes or compilations, but CHARLI XCX's  Super Ultra Mixtape nicely accompanied me on various Berlin subway rides. The dark pop princess wonderfully mixed a delicious potpourri of covers and layered her vocals over the likes of Baths and How to Dress Well. They're all pretty great takes that you should definitely check out above.
10. Zebra Katz (Jeffree's)
This. That. SHIT. Zebra Katz opened my mind to listening to much more hip-hop than I ever thought possible. The above track and video just blow me away with its Yonkers sensibility. And I'm truly loving the heavy bass. For me, this was the collaboration of the year: NYC's Katz, hot on the heels of his release on Diplo's Mad Decent label, and Boyfriend one of the rising stars of tropical bass.
"The silences between songs make me really uncomfortable": Jessie Ware interviewed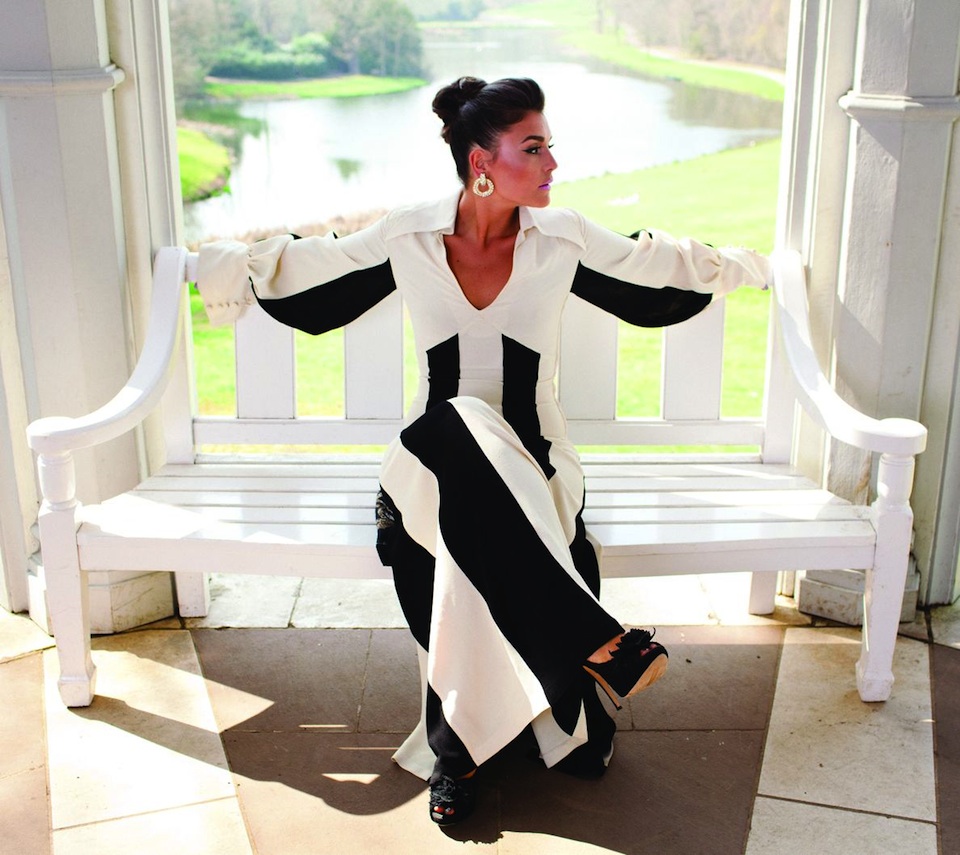 There are years and there are years. 2012 has been a year for Jessie Ware. It was the year that saw her complete her transformation from vocalist-for-hire du jour to solo pop star. The annals of history aren't exactly crammed with tales of dance music session vocalists turn superstars, but that's exactly how it's worked out for Jessie; her 2012 appearance on SBTRK's "Nervous" was followed by turns on productions by Joker and Sampha, but it was only with the release of her full-length that her sophisticated pop side was allowed to shine. The comparisons to Sade came thick and fast, and the one-time rising journalist-turned-backing-singer crowned a big year with a Mercury Music Prize nominations (although she sadly lost out to math rock spods Alt J). Perhaps even more illustrious, her record was recommended by Hercules & Love Affair's Andy Butler in the new issue of Electronic Beats Magazine—something she initially refused to believe when I passed on the news, as she's quite a fan.
She's not giving herself a well deserved rest neither. Last week saw her collaborate with fellow garage diva-gone-stratospheric Katy B on the Geeneus-produced (and stunning) "Aaliyah", and when we finally got elbowed our way into her packed schedule, she was stuck in a recording session. And it looks like 2013 may be just as important: her bid to conquer the US through a six date whistlestop tour kicks off in January.
You played a big show at Berlin's Bi Nuu venue recently. Last time I saw you perform was on a rooftop in Dalston, performing "Running" with Disclosure, then before that it was at Notting Hill Carnival's Major Lazer party. Are you comfortable with going from those PAs to suddenly being a solo star in your own right?
To a certain extent. Live, I don't really like the silences between songs as that makes me feel really uncomfortable. That's why I quite like doing PAs, where you sing your song and you're off. But now I'm getting used to it. It is so lovely to be onstage, sometimes I get really nervous but I feel comfortable singing so I try to enjoy that as much as possible.
When did you start singing?
I started singing when I was about 10, only about as much as anybody sings. My teachers used to be like "oh, you've got a nice voice" and I'd perform in school plays. I guess that's when I started. I mean, not seriously, not jazz hands or anything.
You were a journalist for a while—you did a stint writing music listings for the Jewish Chronicle, among other things. Quite a different path than the one you ended up taking. 
My dad's a journalist so I always thought it was quite glamourous. I realised once I'd started doing it that it wasn't that glamourous. I had this idea that I was going to be like April in Teenage Mutant Hero Turtles. But I wasn't very good at it, I wasn't very good at the writing. I wanted to go and make documentaries as I was always interested in people and was always very inquisitive so I kind of wanted to speak to more. I did actually do some work at a production company.
It's interesting to say that you're an inquisitive person. When Andy Butler wrote a recommendation of your album in the Winter issue of Electronic Beats Magazine he said that one of the aspects of Devotion that really stood out was your ability to convey realities in a way that felt true and original —without resorting to pop music cliche.
I think I'm really rubbish so that's a real compliment! That's so weird. I'm really, really chuffed because I love Hercules & Love Affair.
Do you think there's an approach that you have to writing that comes from working within journalism?
No, I have a trial and error process. You have to sing it to try it and then you change a word. I try like it to feel as conversational as possible. I'm no Wordsworth, I'm no Bob Dylan, I know about relationships, I know about talking to people. I don't enjoy it, I just try and find a way to stop me from cringing.
If you have that emotional literacy, the ability to translate and condense quite personal and insular feelings into words they don't have to be pretentious or have aspirations to poetry to affect people.
I think Adele is really good at that. Keeping it simple and saying how it is. I'm still really learning, I don't feel like a master of it at all. I've written a load of crap songs before I chose the ones on the record.
The record is divided between sophisticated pop songs and dance records—you worked with Julio Bashmore on the record. Also you've done vocals for SBTRKT, Sampha and Joker. Do you still get a chance to go out clubbing and follow the scene?
Recently I haven't been able to go clubbing at all, I've been working every day of the week at the moment. I love clubbing and I don't do it anymore and that's really getting me down. But yeah, I was clubbing before, I was going to Standard Place in London, or going to see Oneman or Jackmaster… going to lots of club nights. I miss it.
You talked about not being sure of yourself earlier, but then the Mercury Prize nomination came along, which must have been a big validation.
That was really very special. I didn't expect it. I'm just glad that the people who were involved on the record, that we could all celebrate together.  It was nice because it was all about the album. ~