T.E.E is the musical project from French producer Romain Turzi. Releasing his fourth record back in September (premiered on Electronic Beats here) his conflux of machine gun rhythms and mangled electronic should be of interest to techno heads and fans of all kinds of electronic music and motorik beats. He gave some fascinating responses to our 10 x 4 – read on.
Favourite part of the day to create?
At the beginning of day or at the beginning of the evening. Depends on how fresh the coffee is or how good the beer is.
Creating is a matter of starting a sound in a personal way, it's like eating, everybody starts with starters and ends with desserts. For most of the people I've worked with it's the same, they put basslines and rhythm section first and then they come to the melody. For me there's no rules, I just let it happen.
Method or madness?
Forget what you know. Kill your idols. Start from zero. Consider you're totally new in the musical world and try to get your stuff out of your brain.
Now put the record button on
Now play as long as you want, as loud as possible, as stoned as possible.
Never look back, or listen to what you did. Do it three weeks after.
You should do that everyday with everything you have under your hands.
First musical love?
I remember Enigma, Eric Serra, Jean Michel Jarre…. That was when I was nine years old. It's funny because I try to make them fashionable today; I put their sounds on mixtapes, tell the journalists that they're my influences but in fact it's wrong. My first serious musical love, what made me buy an electric guitar was of course Sonic Youth and My Bloody Valentine.Then I came to Rock Choucroute. I formed a band. Then I came to the Beach Boys of Dusseldorf and I finally ended up playing synths. Man against machine. Now you know everything.
Last musical love?
My favourite electronic composer of today is Gerald Donald. Dopplereffekt and Arpanet are printed somewhere in my heart. For me he's continuing the music from the point Kraftwerk had given up. But I don't say Kraftwerk today is shit, my favorite album from them is the live album Minimum Maximum; I listen to that album once a week!
One thing you cannot live without?
Electricity. I'm sure it's the same for you isn't it?
One thing you would live without if you could?
Love – boring situation.
Favourite instrument?
Pedals.
Secret tip?
Yamaha Tenorion, a step sequencer that allows you to control all the synths that surround you without touching their keys.
A place to create?
The studio I've got in the Point Ephémère, I've collected a lot of musical instruments from acoustic to electronic even if I'm not a collector. I really like to be surrounded by something that can provide me with new sounds, a new way of playing and listening, especially the instruments that I don't know how to play. It just pushes me to invent something, it forces me to reconsider my knowledge…. By now I must say I play most of the time synthesizers, from analogue modulars to early FM synthesis and I just opened my mind to early samplers. Funny stuff with large floppy discs containing all the crappy sounds of 1985.
Last thing that inspired you?
I'm inspired by the most important thing – that I will expire.
EB Listening: Turzi Electronic Experience – Album Premiere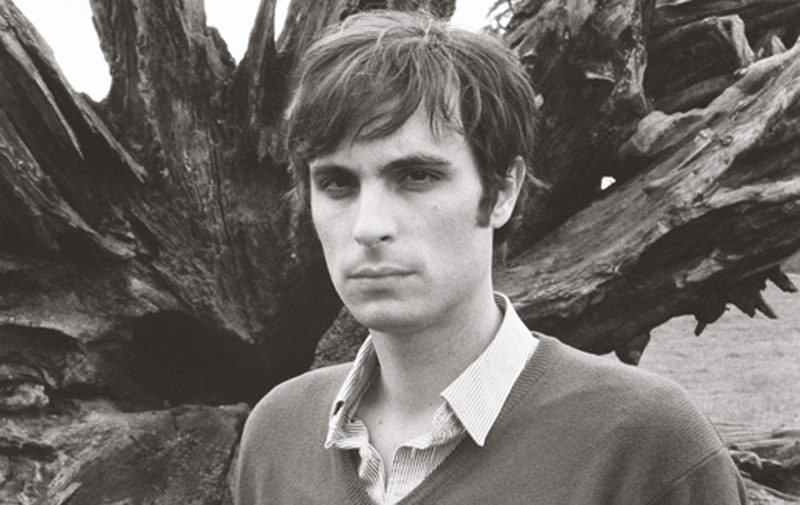 Turzi is the band project by French producer and composer Romain Turzi. He started to release music in 2006 on Air's Record Makers imprint. Ever since he is regarded as one of the leading forces in French psyched electronica and the new edition of Krautrock.
Monsieur Turzi is also going solo for a while. His new project, T.E.E. (for Turzi Electronique Expérience), is him and his machines, with the help of Pilooski (one half of Discodeine) on production. The album is called 'Education' and we are more than happy to unveil all of his new tracks below in what we call a stream-premiere: