Interview: A$AP Rocky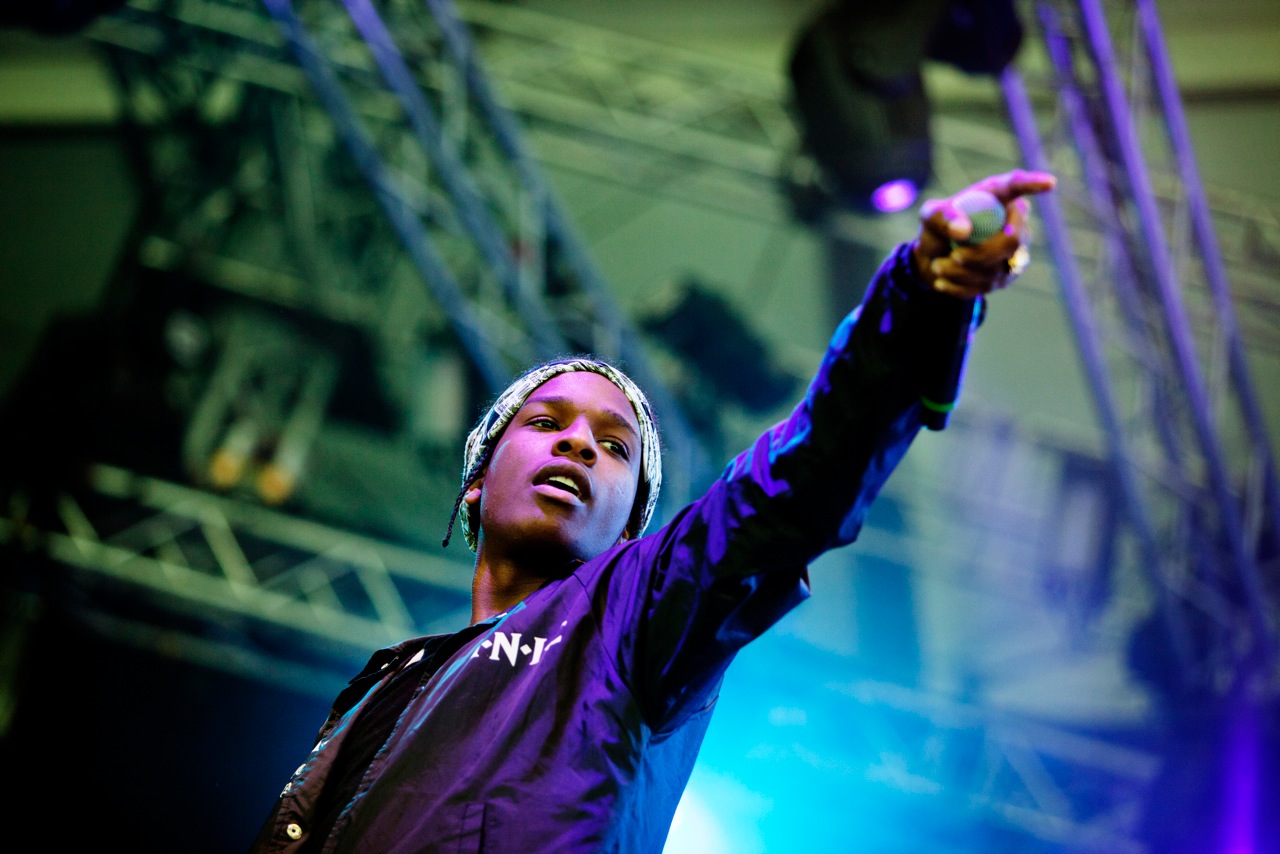 Gothenburg: a startlingly placid city situated at the most Westerly point of Sweden's priapic-shaped landmass, it redefines the concept of 'genteel' along the clean sweep of Scandinavian lines. No wonder that Way Out West – it's annual three-day music festival in thrall to the hip – emphatically fosters a sense of repose, buttressing you against life with its vegetarian food stalls, heavily taxed beer and preternaturally high cheek-boned festival goers. Providing the grit in the picturesque vaseline was Harlem's best-dressed son A$AP Rocky, who foisted a raucous mid-afternoon set upon the sober, sun-struck crowd. Having built up a fervent following since his LiveLoveA$AP full-length dropped ten months ago, purple-hued, sleeping-limbed numbers like 'Peso', 'Wassup' and the Schoolboy Q cut 'Hands On the Wheel' proved the perfect anti-tonic.
With his followup album LongLiveA$AP due in September, we went to meet the self-described pretty muthafucker backstage to quiz him on his European tour and go halves on headphones while he lay in a hammock, wrapped in blankets. Well, I did say Gothenburg was, um, relaxing.
How's the European tour going? 
Wonderful! Europe really supports me. In Sweden, I knew it was going to be good, but I didn't know what to expect. I didn't know if they'd know me so I went into show wanting to show them who ASAP was. Last month I was in Berlin, at a fashion thing – Bread & Butter – and that was fun, but speaking German is hard, man. Berlin has some really sexy girls. Yeah, I like Berlin, they have a fine style. London has a fine style too, it's my favorite place. I like the architecture and the energy and they support the shit out of me. I'm going to move there – and I understand English. It's a European country that speaks English.
Do you have any tour stories to divulge?
Yeah, I've never known so many women! I like that problem though, it's a nice problem to have.
You've started to play a new track out, 'Thuggin' Noise', which is a bit different to your older stuff …
Yeah, it's wild, there's a whole bunch of gunshots and that's why it's called 'Thuggin' Noise' [begins to rap] "I be thuggin with my team, ho".
What's happening with the album, do you have a release date yet?
It got leaked so now I'm pushing it back. I want to record new tracks and release it on Halloween – my last album came out on Halloween, and I that's when I want this one to drop too. It's gonna kill'em, it's gonna kill them. Nobody's going to be able to keep up, it's crazy; nobody is making the music that I'm making, nobody. No matter how hard they try and they do try to sound like me but this is some new shit. That's why I've pushed it back, because I'm updating my sound. I can't wait for you to hear it.
I'm really envious of the Air Jordans that you wore onstage. Is fashion as big a deal to you as people make out?
I only like this kind of Air Jordan, man, these are number 4's. Yeah, I just get dressed and they call it fashion. It's because I have a good fashion sense and know all the brands, but I'm from the ghetto and we get a big thrill out of it. I have a better fashion sense than most journalists from Vogue magazine, but I think they like it – they like me. Hey, you know I produce now?
Really? Have you produced songs for your record?
Yeah. I produced four songs on the album. It's not that easy. [Rocky proffers his purple Beats by Dre headphones and gives us a preview of one of his self-produced instrumentals; it's slightly brasher and more baroque sounding than anything on LiveLoveA$AP, although the Clams Casino influence is clearly readable.] It's cool, right?
Yeah. Are you nervous about how your new album is going to be received? LiveLoveA$AP was such a big deal.
No because I know that they'll going to love it. It's better than LiveLoveA$AP, the production, everything. it's way better, way more mature. It's just so good … it is, I'm telling you, it's really, really, really, really, really, really good. They have to love it.
Photo: Annika Berglund
Videodrome #62 – This week's best videos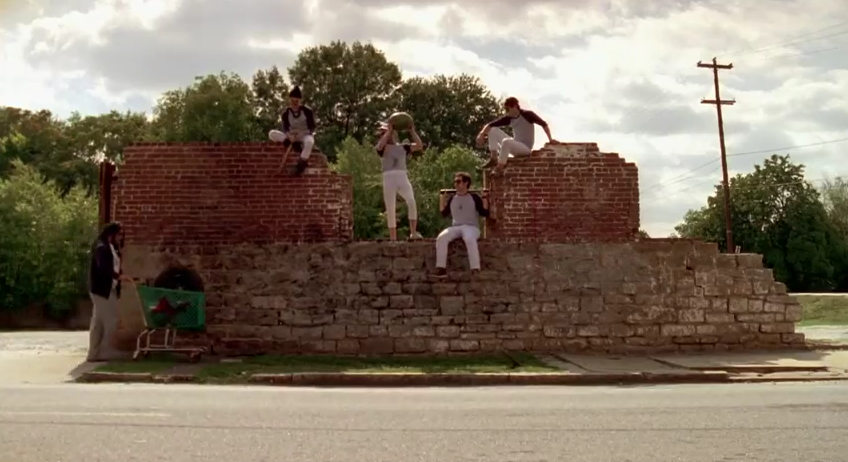 Explore new videos with Pet Shop Boys, Malka Spigel, Two Inch Punch, Dan Deacon and many more.
#1 Black Lips – Noc-A-Homa, Directed by Sandy Kim
The Atlantan punks dick around in baseball jerseys in what turns out to be a somewhat surreal number.
///
#2 Pet Shop Boys – Winner
Nobody manages to capture that particular strain of low-key sentimentality quite like the Pet Shop Boys.
///
#3 Slackk – Blue Sleet, directed by Natalia Stuyk
The oh-so-stylishly dated graphics gel well with Slackk's retro-futurist synths.
///
#4 Dak- Youstandit, directed by Miko Revereza
The woozy hallmarks of the LA Beat scene are all over Dak's latest offering.
///
#5 ScHoolboy Q – There He Go, directed by David M. Helman
A standout track from ScHoolboy Q's Habits & Contradictions LP is given the video treatment, with a cute cameo from Q's daughter.
///
#6 Malka Spigel – See It Sideways, directed by Renate Zeigermann
Malka Spigel loiters around London's Liverpool Street, like you do.
///
#7 The Orb feat. Lee Scratch Perry – Golden Clouds, directed by Volker Schaner and Mike Coles
Well, this is strangely disturbing. Like walking into the final throes of a three-day long bender. Someone's got the number of a very reliable dealer.
///
#8 Dusk + Blackdown – Dasaflex
The lead single from their forthcoming record on Keysound. Excited doesn't cover it.
///
#9 Two Inch Punch – Digital Love Letters, edited by Matt Cronin
MS-DOS and 5 1/4-inch floppy diskettes are always cool, right?
///
#10 Dan Deacon – True Thrush, directed by Dan Deacon and Ben O'Brien
Dan Deacon – True Thrush von domino
A cute, colourful concept from Dan Deacon featuring a bunch of Baltimore artists. What's not to like?
Videodrome #55 – This week's best videos
It's been a strange week for a lot of people. Cannibal killer Luka the Impaler was caught in Berlin checking his Facebook, Venus is in retrograde or some such bullshit, and weird vibes are generally all around. But we managed to tear ourselves away from listening to No Trend behind locked bedroom doors to bring you some pretty great videos. Let's start with our favorite first!
1. Purity Ring – Belispeak
The new Purity Ring album is so perfect. Just keep playing it over and over and trying to guess the next single but they're all single-worthy and all amazing.
2. ASAP Rocky – Brand New Guy (feat. Schoolboy Q)
Stuttery, dirty flow from one of the hottest players in the game right now.
3. Julia Holter – Our Sorrows
Holter can do no wrong. Ekstasis is one of the more important records to be released in recent memory, and this video is as dreamy as the track.
4. ERAS – Oath
This is off his upcoming album Portals, and if you dig it, we have a nice surprise for you tomorrow!
5. Zola Jesus – Vessel (Live at the Guggenheim)
We can never have too much Zola Jesus, and when you factor in the J.G. Thirlwell involvement you have the makings of some truly special sounds.
6. IRL LDN fan-film (featuring the Weeknd)
Cornelia van RiJswijk's fashion label IRL LDN (formerly Post-Religion) gets a fashion film courtesy of Dominique Nghiem, who shows off her pieces to a wobbly remix of The Weeknd's 'High For This'.
7. Volkova Sisters – Shiny Fay of Sorrow
If you loved our exclusive stream of their Hope EP, this should make you even happier!