"It's fun to play real hard music to 5,000 people" – Hudson Mohawke interviewed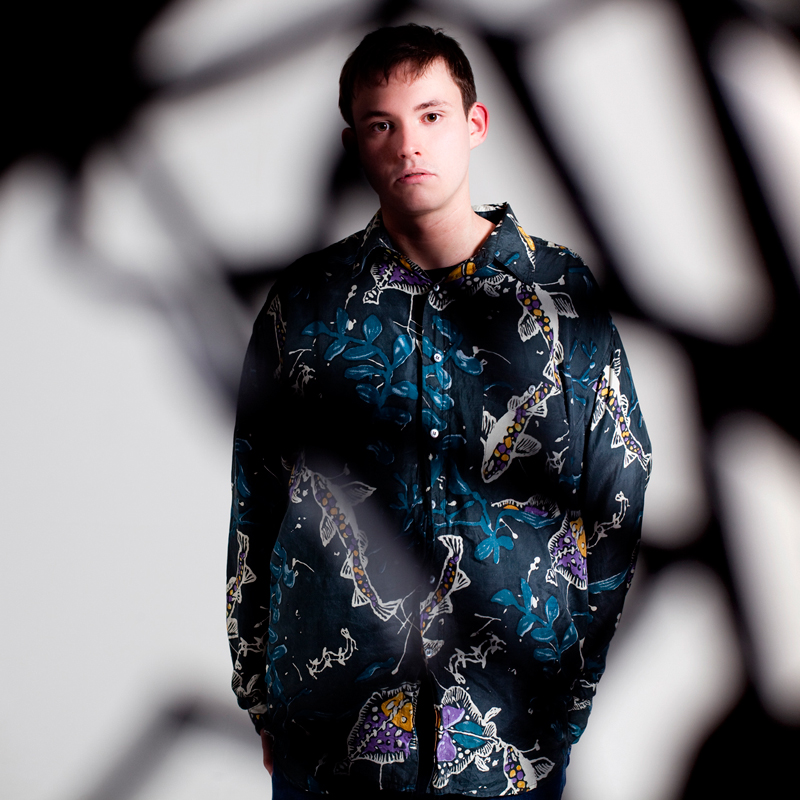 Hudson Mohawke's career can be traced back to his teenage days in Glasgow when he was known as DJ Itchy—the name he went under when he became the youngest ever UK DMC finalist.
Having attended the Red Bull Music Academy's scholarship program, the now 26-year-old Scottish producer went on to build a diverse discography, putting out a number of EPs as well as his well-received debut album Butter on Sheffield's Warp Records. However, he's remained closely connected to the underground via Glasgow's LuckyMe collective. Most recently, HudMo has seen his profile sky rocket, collaborating with producer Lunice as TNGHT, getting Twitter shout outs from Stateside producer Jus Blaze and working with Kanye West. Before his live set at Electronic Beats Festival Vienna 2012, we sat down with HudMo to discuss his latest projects, his connections to the world of high gloss pop and the simple joy of musical discovery, from Discogs to Soulseek.
I read that when you recently recorded with Lunice you finished the TNGHT EP in four days! That's impressive. 
That record was done with the idea of making something simple and direct. What we've both done in the past is, to some extent, very rough electronic music. The intention was not to focus too much, we pretty much did it for fun.
When making music under Hudson Mohawke, are you working in the studio alone? Your final output is pretty much club music but I imagine that it feels different when you're working on the track beforehand. Are friends hanging out at your place when you're at work?
Sometimes there are some people stopping by. But I kind of like to work alone. It can be a bit distracting with too many people around. I like the collaborative feel, but even more so when I feel I'm in my own zone.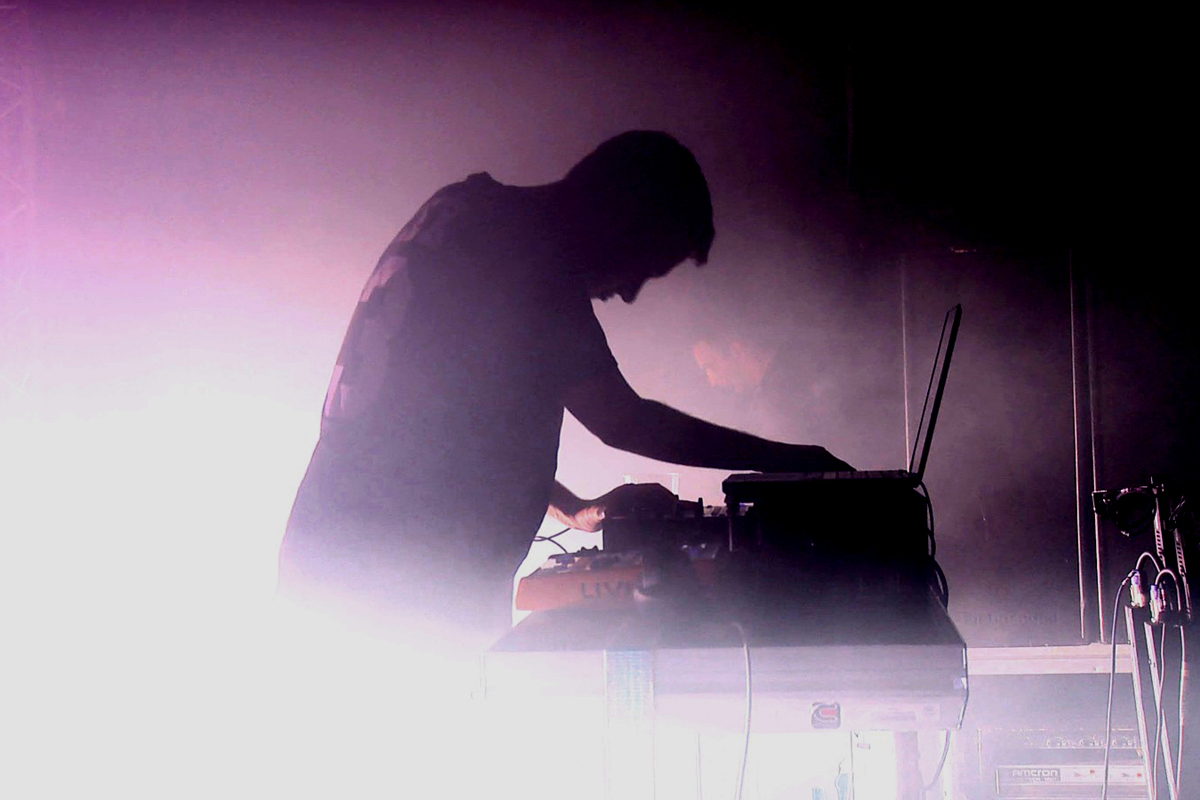 What about when you work with other people? The Kanye West collaboration for instance…
Well that's a whole different thing again. I don't talk about that too much because they don't like their creative process to be discussed, but they're not so different from other people. On that level there's nothing that couldn't also been done with a laptop—but that's the beauty of it. You can keep things very simple.
How's your new album on Warp getting on?
I've been working on that for the last year or so but I don't want to rush these things. The TNGHT project was intended to be a quick one-off release, an opportunity to throw out a fun record and maybe do some shows, then just leave it. But this project has taken off a bit since, so we're focusing on it a little bit more than we originally thought.
Have you been playing live shows together? Since you and Lunice don't live too close to each other, I guess rehearsals are difficult…
He's based in Montreal, but he's in London probably twice a month, so we see each other a lot. The TNGHT shows have been amazing so far. I mean, I really enjoy my own shows because I can show a full spectrum of what I do and the  different directions I've got. With the stuff we've worked on together, it's much more club-oriented. It's just so much fun to play real hard music to 5,000 people—it's very refreshing!
Are you still connected with Red Bull Music Academy? You attended their scholarship program a couple of years back.
I went to their Toronto workshop in 2007. I had to fill out this outrageous 40-page application, but that was a kind of life-changing opportunity. And if making music is your dream, then I'd say go for it!
As someone with strong connections to the underground, did you hestitate before agreeing on a branded commitment?
It's easy to get a bad impression of a brand, but when you take a look under the surface you realize that although it might be funded by a corporation, the people behind it on the creative level are generally people that know their stuff. You don't work with a marketing executive. The people involved on the creative side are creatives themselves.
On keeping things fresh: you've produced a number of pop and hip hop bootleg edits over in recent years. How do you pick the material you're touching?
It needs to be an original song I really like. It's also important that nobody else has really tackled or reworked the tracks. The Pleasure EP was similar to the Ooops! vinyl—we obviously couldn't clear them, so they had to be kept under the radar. The Pleasure EP was very limited.
It sold out instantly! Are you still buying records? How much does the Pleasure EP sell for on Discogs?
I can't tell, I think the Ooops! vinyl goes for 60 or 70 euro. Yeah, I use Discogs, most of the stuff I buy there are old breakbeat, rave, hardcore and jungle records. Stuff that I used to have on mixtapes but never owned an actual copy of, stuff that was hard to track down.
It's like a kind of well-stocked convenience store nowadays, a place where you get what you need even if sometimes ridiculously overpriced.
I didn't used to buy that many when I was DJing more often. However, I want to get my hands on as many records I can before people start rediscovering vinyl. At the moment you can still buy for decent prices, but that might change. I'm starting my collection all over again.
Do you have a 'real-life' record store where you stop by now and then?
Not so much. Rubadub in Glasgow is very good, but I tend to just look for second-hand stuff from a charity shop. I don't buy a lot new.
What about streaming services such as Spotify or Deezer?
I think Spotify is excellent! I mean, they don't offer everything, but often enough I'm surprised by how much obscure stuff you can find there.
The only problem with streaming platforms is that they lack black metal music, for instance, or congeneric styles. The only places where you can put your hands on these is old-fashioned record stores, mail order or, going back a bit, within the Soulseek network.
I used Soulseek years ago! Is it still going? I found out about so much music only through Soulseek! Also the community that built up around the service was amazing! It was very encouraging to discover new music based on the people's libraries, or though their direct recommendations.
The weird and great thing about Soulseek was its anonymity in comparison to today's social networks—although you knew about the other person's library, you didn't know who he was. It's quite different to today, where you couldn't care less what your Facebook friend is listening to right now.
You'd know the people through chats or the radio stream though. But you needed the urge to discover new things. You've searched for artist x, found it, but discovered a to z, too! Amazing! ~
Catch up with Hudson Mohawke:
26.10. SA Johannesburg – TBA / 27.10. SA Cape Town – TBA / 31.10. FR Paris – Social Club / 02.11. DE Berlin – Gretchen / 03.11. DE Munich – Rote Sonne / 15.11. UK London – Oval Space (as TNGHT)
The author on Twitter:   Follow @wwwacht
//
Soma to release previously unheard Daft Punk track
Soma Records, the Scottish label of Slam founders Stuart McMillan and Orde Meikle are turning 20 this year. Celebrating with new releases, re-issues and a series of one-off events, one of the most exciting things to come out of their Celtic techno-bunker is the discovery of a previously unreleased Daft Punk song. Found on a DAT tape called 'Daft Drive' the song was submitted to Soma along with 'Rollin and Scratchin', but in the end 'Da Funk' was released by the label with 'Drive' being but in the back burner for later release which never happened… until now.
According to the label's Chris Lamb, the music is "live Daft Punk, the freaky vocals, pounding Roland drums & synths and that distinctive DP compression".
'Daft Drive' will be released digitally on Soma Records – 20 Years which is out September 19th. You can get more info over at Soma
21 SAUCES OF INSPIRATION – Den Haan
Den Haan, the camp-disco overlords with a fascination for all things robotic and electronic, will release their debut album next month. The culmination of a number of ludicrously overblown (in the best possible way) 12 inches with titles such as Russian Boat Commander and Release the Beast, Gods From Outer Space is a journey in to sweaty, grinding man-funk that fuses pulsating disco rhythms, italo and electro influences with a massive wink and a nudge.
Read on to find out all about what the duo – made up of Andy Gardiner and Matt Aldworth – have selected as their 21 Sauces of Inspiration.
1. What gets you going in the morning?
Gardi: The bloody cats jumping on my head, then a roll up.
Matt: Intergalactic FM
2.What five records would you take to a desert island?
Gardi:
The Make Up – Pow to the People
Some Bizarre – Don't be Afraid
Sylvester – Happiness
G'Race – On Fire
Axodry – The Time is Right.
Matt:
Goblin – Their Hits, Rare Tracks & Outtakes Collection 1975-1989
Queen – Live Killers
IF – Mixed up in the Hague vol. 01 & 02 (Self-made compilation album)
Stockhausen – Spiral I & II
Bernard Herrmann – Citizen Kane – The Essential Bernard Herrmann Film Music Collection
3. What inspires you to create?
Gardi: Well it can be anything from a chance meeting to something I've read or even a sudden piece of nonsense that escapes from my mouth, anything really.
Matt: Analogue synthesizers & a nice Rioja.
4. What book or piece of literature are you reading at the moment?
Gardi: Swimming to Cambodia – The Collected Works of Spalding Gray
Matt: John Barry – A Sixties Theme.
5. Favourite piece of literature and why?
Gardi: You Shall Know Our Velocity – Dave Eggers, just an incredibly fun and touching piece of fiction, the kind of book I didn't want to finish, as with all of Eggers work.
Matt: The Secret at the Heart of Science – because it encapsulates the entire history of the scientific method and explores the future of how man perceives the Universe through the eyes of the most prominent physicists, mathematicians, cosmologists and my father.
6. Favourite club?
Gardi: Wrong Island with Teamy & Dirty Larry at Nice 'N' Sleazy's.
Matt: Luftfunk – a club just starting up by Den Haan – I'm really excited to build up it's reputation over the coming years and feel confident that it's going to be a sonic ball hummer
7. Which historical figure inspires you or would you like to meet?
Gardi: Easy, Conner MacLeod of the Clan MacLeod.
Matt: Raymond Scott – Incredibly innovative and invaluable to electronic music – I'm sure anyone would benefit from being in his company.
8. List five movies that you couldn't live without?
Gardi: Big Trouble in Little China, Just Before Dawn, Jesus Christ Superstar, Zatochi & The Thing.
Matt: The Courier of Death, The Shining, Evil Dead, Blade Runner and Spinal Tap
9. Favourite director or actor?
Gardi: Actor, it has to be Kurt Russell and my director would be Takashi Miike.
Matt: Tom Shaw (B-movie film guru, writer/director from Portland/Oregon) & Kurt Russell.
10. Favourite piece of architecture or building?
Gardi: John Lautner's houses … most of them still look as if they have come from a future not yet known.
Matt: Anything by Frank Lloyd Wright.
11. Favourite combination of food or recipe?
Gardi: That would probably have to be Kangong Sambal with crispy pork!
Matt: A classic I will always love: Babootee, with Sadza or boiled rice and coconut, banana and mango. (A dish from Zimbabwe where I grew up as a child)
12. Favourite musical genre in the last 100 years and what would you mix it with if you could?
Gardi: Reggae – Italo
Matt: Disco – Speed Metal
13. Favourite Internet site?
Gardi: For all your Robot needs, www.robotsforrobots.net
Matt: www.tcod.co.uk – It's my labels new website so I'm incredibly excited about it at the moment!
14. Who has had the biggest influence on you in your life?
Gardi: Musically it has to be JG Thirlwell, one man with many faces, who has made such an indelible mark on my tastes from a very early age.
Matt: Steely Dan – I naturally inherited a perfectionist attitude towards song writing/musicianship through my parents but Steely Dan and their no compromise attitude took that to a new level during my childhood and my early teens – Now I am a complete nightmare to work with.
15. What is one record you should never be seen dancing to in a club?
Gardi: Never Ending Story – Limahl, doesn't seem to work in a club setting!
Matt: Chumbawumba – I Get Knocked Down ….. or something like that.
16. Favourite 5 music artists currently listening to?
Together: Spacelexx, Prince Fingers, Chain & The Gang, Cristina & Amanda Lear
17. Favourite piece of art or artist and why?
Gardi: The Child Enthroned by Thomas Cooper Gotch. I'm not usually a big fan of the Pre-Raphaelites, but I came across this in a private house and must have stood in front of it for at least 40 minutes.
Matt: Francis Bacon because he wasn't afraid to make a mess and always came up with something intense and provocative.
18. Artist you'd most like to collaborate with?
Gardi: Ian Svenonius
Matt: Prince – the greatest living songwriter/musician/performer on the planet.
19. One obscure band / artist you think should be more popular?
Gardi: Ian Svenonius from The Nation of Ulysses, The Make Up, Weird War, Chain & The Gang, Author, interviewer, the list goes on…
Matt: Anvil, Crème de Menthe
20. What's your ringtone?
Gardi: It's on Silent.
Matt: I prefer to vibrate.
21. Do you have a favourite sauce?
Gardi: That would have to be Green Pepper Tabasco (it usually means one thing… oysters!)
Matt: I absolutely love sauces in general but anything extra hot is always a safe bet with me.