Editors' Choice: September 27th, 2013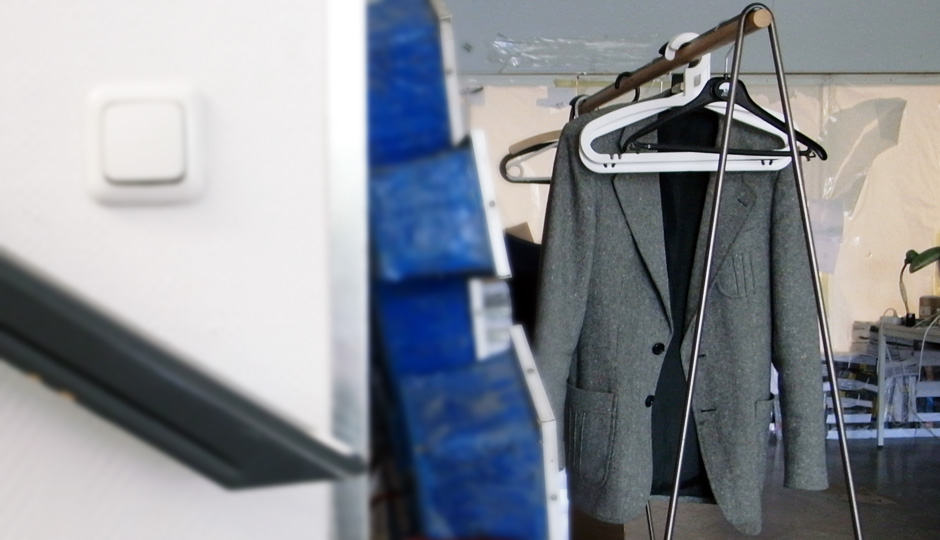 Rather than operate as a music news source, Electronic Beats operates as a music information source. We want to share with you; we want you to know what we're hearing, what's reverberating our cochleas and sending broader vibrations throughout our bodies, and by extension our audio-addled souls. Down with that? Welcome to Editors' Choice.
Lisa Blanning (Online Editor)
Heatsick – Snakes & Ladders EP
This new Heatsick 12-inch on Soul Jazz is actually already out, but its title track is especially interesting. He's already known (and highly regarded) for making lo-fi, analog house music, but here it sounds more like his version of UK funky, with the syncopated snare for extra swing.
Jam City – Club Constructions Vol. 6
Jam City's Classical Curves was one of my favorite albums of 2012, so this new EP of even more club-oriented tracks built from the same palette of sci-fi, machine futurism is one of my most anticipated releases of the year.
/
Louise Brailey (Deputy Online Editor)
Mount Kimbie – "You Took Your Time" (Kyle Hall Remix)
Often remix EPs do little but pollute the already unstemmable musical bitstream, but Mount Kimbie's forthcoming CSFLY Remixes, out next month, is a keeper. Lee Gamble, Oneman, and DJ Koze have all reassembled tracks from the excellent Cold Spring Fault Less Youth. This unyielding rework—courtesy of Kyle Hall—takes the languid, organ-laced original and shoves a Detroit-shaped rocket up its backside. Don't forget to watch Mount Kimbie's live performance at EB Festival Podgorica here.
/
Moritz Gayard (Online Duty Editor)
Paul St. Hilaire – "Nah Ina It"
Up for some slow dance? Then head in to the dubby sounds of Berlin-based Paul St. Hilaire, aka Tikiman. New EP out soon via the amazing Leipzig-based imprint Jahtari.
/
Jannik Schäfer (Social Media Editor)
Earl Sweatshirt – "Molasses" feat. RZA
Admittedly I am a bit late on the Doris train but since this came up on my headphones I have been revisiting it all week. What a smooth baby.
wun two – "stakes"
Come on, it's Friday. Take it super easy with wun two. He's one of my favorite producers in the game, operating very much on the down low but releasing one brilliant rework of a classic like "Stakes Is High" or "BIG" after another. Also look out for his marvelous Ships originally released in 2012.
Read previous editions of Editors' Choice here.
2011 Editor's Picks: Gareth
Another year, another list and a chance to share what we thought were some of the highlights of 2011. Here music editor Gareth Owen picks his five moments from a momentous year.
In no order whatsoever a strictly personal selection of five things I enjoyed – mostly music. I loved the House of Balloons mix-tapes, Gang Gang Dance's kaleidoscopic Eye Contact, Frank Ocean, Zomby, Space Dimension Controller ( I could go on..) but you'll find those names on lots of other lists.
Death Grips – Guillotine
Brutal, uncompromising hip-hop that bites of the head of Soulja Boy (Soulja Boy, I mean really, WTF?) and spits it down the toilet. Nuff said.
George Harrison Living in the Material World
Martin Scorses making a film about George Harrison – what is this, 1991 or something? The very definition of "eat your words". Nearly four hours long and not nearly long enough.
Omar S
Take your pick as he released two amazing albums this year (and the number one worst cover of all time) as well as the epic 'Here's Your Trance Now Dance' 12″. 'Got the Drop on Dem' alongside this are the ones for me however.
Invasion of the Killer Mysteron Sounds
This record is never more that two feet away from my turntable. Digital dub, that sounds like nothing else on earth. Check it.
Fatima Al Qadiri
This year my mind was opened up to a whole new dimension by Fatima Al Qadiri. I like Enya too before you even say it. Cosmic.
I was also digging
William Bennett Cut Hands
Call Super
Eliphino – 'More Than Me'
The Boiler Room
Fat Dudes
Boddika & Joy O.
Throbbing Gristle Re-issues
Finders Keepers
Getting Engaged.
Noisy Ted – my gay dog.
The Quietus