EB Listening: Tycho's 'Dive' album streaming in full
If you're not familair with Ghostly-signed and San Francsico-based electronic wizzard Tycho, let's just say this: Scott Hansen aka Tycho is a fucking beast, a musical genius, and he also does some beautiful design on his blog ISO50! Now the time has finally come for his sophomore album Dive. He has always been good at aping Boards of Canada (in the best way possible) just enough to sound familiar, but giving it more of an upbeat and sunny sound. Recommended if you like to chill out to stuff like Studio, Ulrich Schnauss or the aforementioned Boards of Canada. Check it below:
Click below for our EB Listening Party featuring Tycho:
ARP celebrates record store day with Studio & Etienne Jaumet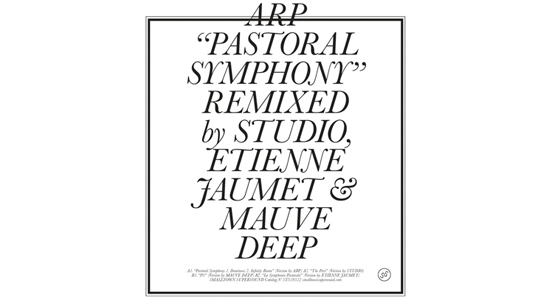 Smalltown Supersound will be issuing a limited edition 12″ from ARP in order to celebrate Record Store day on April 16th.
The American based producer recently returned from a couple of dates with Caribou and has now hired the services of the cult balearic duo Studio and Etienne Jaumet (Zombie Zombie) for his up and coming 12″. You can listen to Studio's groove laden rework here.
ARP is also working on his follow up LP as we speak and a number of new remixes.
The 12″ is a remix of his single "Pastoral Symphony" off the back of his recently titled album release The Soft Wave. There will be a limited edition of 500 and there will be no represss.
SIDE A
1. Pastoral Symphony I. Dominoes II. Infinity Room (Original Version by ARP)
2. The Past (Version by STUDIO)
SIDE B
1. PS (Version by MAUVE DEEP)
2. La Symphonie Pastorale (Version by ETIENNE JAUMET)
For more info on Record Store day go here. Check back Robot Buttiken to get yourself a copy.