For Sale: <i>The Weird</i>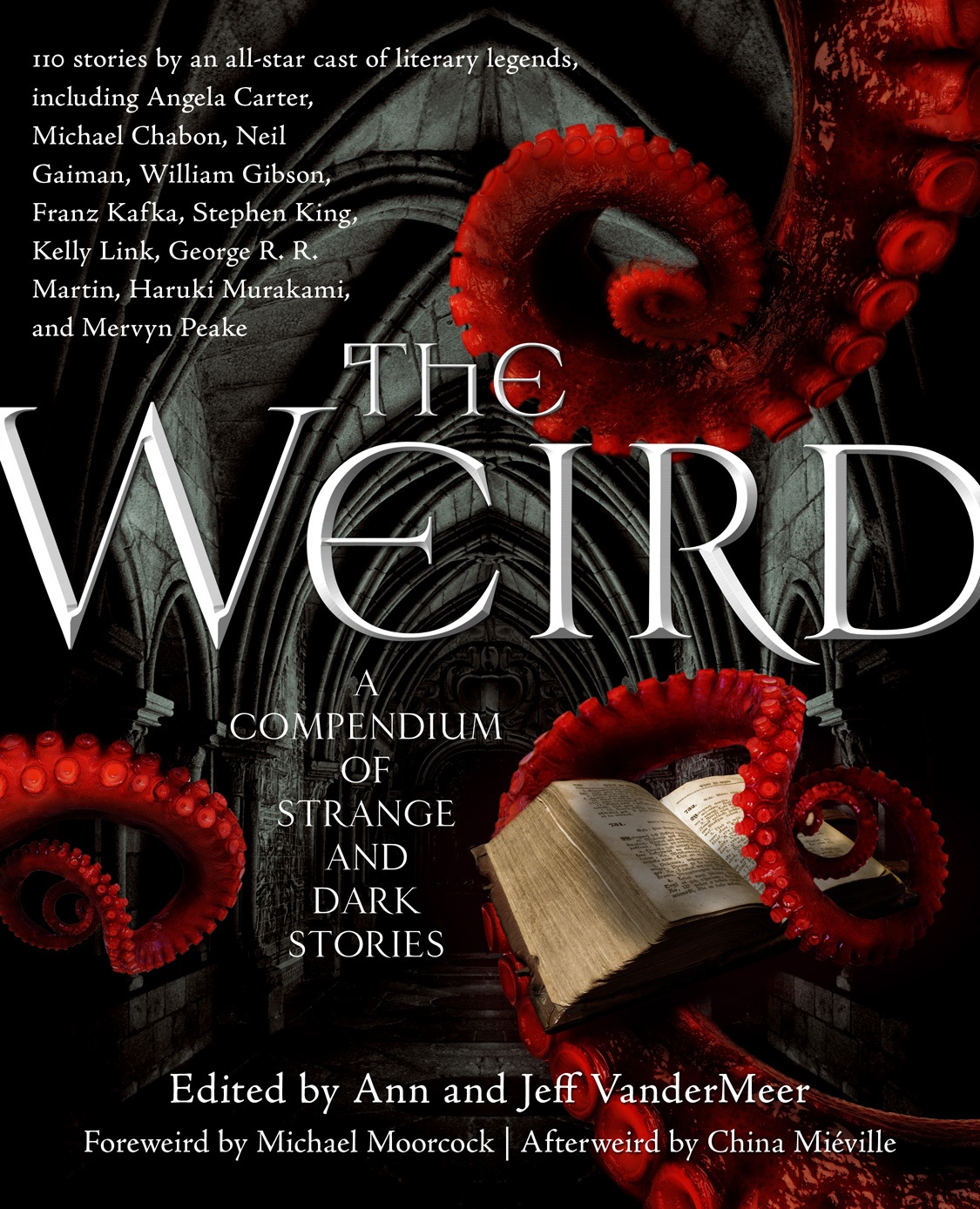 I like my fiction like I like my music: weird. A damn hefty anthology of over a hundred years worth of esoteric fiction, The Weird is the perfect way to spend a rainy afternoon post-X-Files. From the early 1900s to 2010, it showcases a variety of creeping altered-reality stories from the likes of Octavia E. Butler, China Miéville, Lord Dunsany, and Thomas Ligotti—to name but a few of the many great names carefully selected for this massive volume. Edited by Ann and Jeff VanderMeer (author of some rather fantastic works himself, including the excellent Boschian urban fantasies Veniss Underground and City of Saints and Madmen) the intro also contains a sort of guide to the various kinds of weird fiction available, meaning that if you liked this, you'll discover even more things to stock your bookshelf. An excellent primer (or companion) to an engaging and varied genre, and a ridiculously good bargain for $20.
Daniel Jones recommends Strange VIP's <i>No Future</I> EP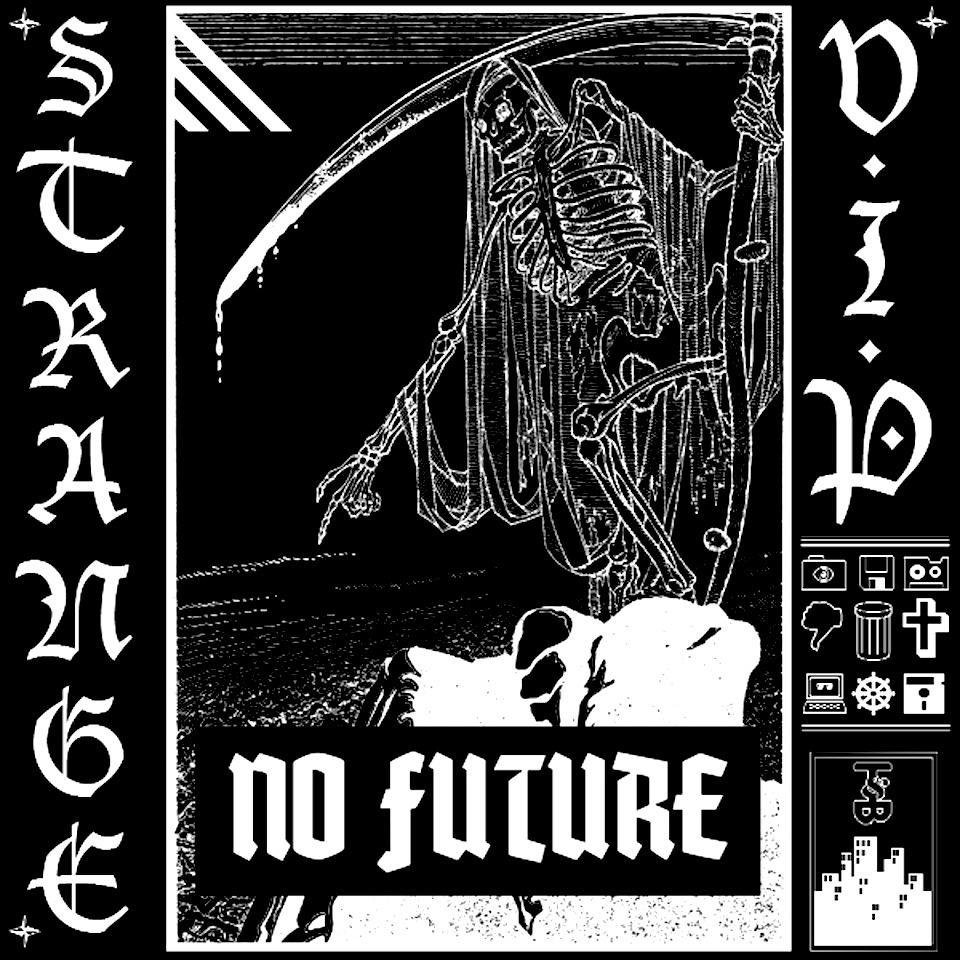 2012 was the year when the term 'trap' replaced "probably don't bother" in the popular lexicon. A handful of rolling snares and a couple of basic samples seemed to be the key ingredients in most productions, leading to an ever-devolving series of sound-a-like songs and bog-standard remixes. With such an array of Real Crap Shit being cast onto Soundcloud seemingly every minute, is there any reason to take note anymore? Strange VIP thinks so and judging by his No Future EP, he could be on to something.
What makes this release from the Trouble & Bass lad (also known as The Captain 666, a few evil notches above most of the other Captains) interesting is that he uses trap as a starting point rather than an end. Kicking off with a refixed version of the X-Files theme is a cheeky move, as this particular trope has certainly been mined before—again, however, it's merely referential, a mood-setter to imply a delving into the otherworldly (or perhaps he's just as big a Scully fanboy as I am). "Back To H3LL" is better, a bumping slice of cinematic evil that perhaps drops the title sample a bit too much. "Take Me From Heaven" is where things really start to pick up. Strange injects layers of black metal guitars, stabs of growling and shrieking, and chopped-up choirs into the mix, removing most of the hip-hop origins entirely. I appreciated this; too often it feels as though trap producers stick too closely to their source material, but it's divergence rather than purism that make tired genres breathe again.
The final two pieces in this short ride are perhaps the best, but then keep in mind I do have a fetish for choirs. "When I Die" is packed with a touch more subtlety, some lovely moodiness and what may be the "Damn Son" sample of 2013 (though thank Christ none of those are to be found). Like the album's finale "No One Left", it feels not only grandly symphonic but also more complete somehow. No Future isn't perfect by any means, nor is it particularly the freshest kid on the block. It plays its strengths a bit too heavy-handedly, which make their frequent use a bit tiring; keep in mind this is a fairly short album, so the tenth spoOoOky laugh feels more like the fiftieth. What it is is a promising selection of brief, highly enjoyable instrumentals that lend a nice change of pace to a genre that's been played to death. Undead Trap? Bela Lugosi just might approve.
If you're interested in modern day culture or have a Facebook profile (our deepest condolences to Gucci Goth, now BlackBlackGold, who is no longer part of that exclusive club –booo Facebook!) you couldn't have missed it: Sunday was Breaking Bad day! On July 15th, the first episode of Season Five in the epic TV show aired on AMC.
"This is a big deal why?" you may ask, but only if you don't know anything about recent TV history. Amongst many masterpieces like The Sopranos and The Wire, Breaking Bad is one of the best shows in this new millennium. Of course, you may come up with other choices, but to be honest there's not really room for discussion. Sorry. It's a fact, like having to eat or the Earth moving around the sun. And this upcoming fifth season, which is also the final season, gives Breaking Bad the chance to prove it's the one to rule them all. So yeah, it kind of is a big deal.
Brief rundown for those living under a rock: set in New Mexico, Breaking Bad is the story of Walter White, a high school teacher who gets diagnosed with inoperable lung cancer. Doctors say he has two years left, which isn't enough time for anyone, let alone for Walter. Money is already tight for the family, especially with a daughter on the way and medical bills that have to be paid. Like every father, he wants to provide a future for his family: college funds, mortgage payments, etc. So the chemistry teacher comes up with a plan. Together with his former student Jesse Pinkman, he starts cooking and selling meth.
Walter gets sucked into the drug business further and further in a vicious circle. If you are a living, feeling person (as opposed to a dumb, desensitized zombie) you will come across moments where Vince Gilligan makes it very hard for you to keep watching. Like a really good horror movie, Breaking Bad gets you yelling things like "Don't do that!" and "Damn son, you cray!" Probably because you care for the Whites and you've been living with them for years. That's the magic of the show.
In the beginning, Breaking Bad was a story about a man who was forced to do the wrong thing in order to escape adversity, but it was his own decision to stay on this dark path. Walter White turned out to not be a very likeable guy. He ain't even one of those badasses who we root for because we know deep down he's good. Mr. White is actually an evil person who does despicable things. He stops at nothing to keep his family safe, and yet we still stick with him. Well, at least for one more season.