Editor's Choice: June 8, 2013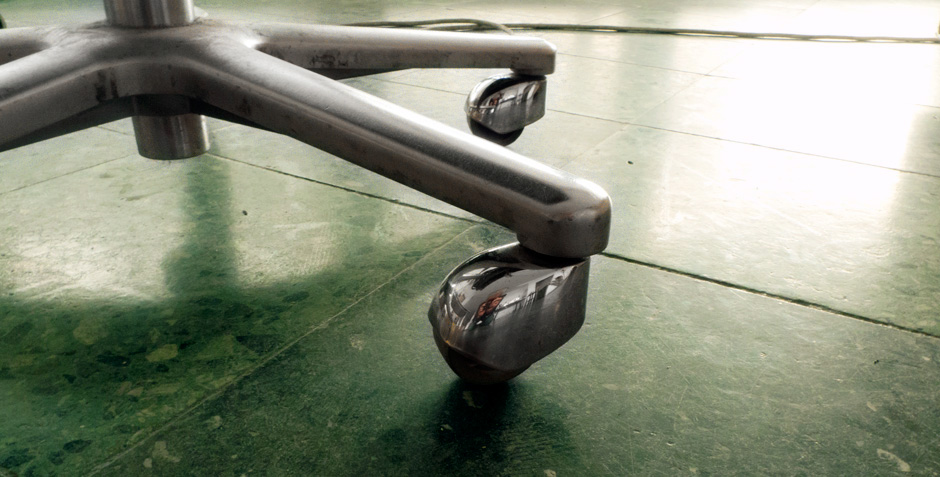 Rather than operate as a music news source, Electronic Beats operates more as a music information source. We want to share with you; we want you to know what we're hearing, what's reverberating our cochleas and sending broader vibrations throughout our bodies, and by extension our audio-addled souls. Down with that? Welcome to Editor's Choice.
Michael Aniser (Contributing Editor)
Primitive Art – "Problems"
I listened to this track a lot last week and still can't quite figure out where to put it. It's definitely one of the most exciting things to come out on Hundebiss lately.
/
Lisa Blanning (Online Editor)
Young Thug feat. Gucci Mane – "Jungle" Produced by C4
The new Young Thug mixtape 1017 is a pretty consistently good listen, not least because he's using some really great producers. This one by relative Atlanta unknown C4 takes us on a post-Mike WiLL trip of arpeggiated synths and big low end.
/
Louise Brailey (Deputy Online Editor)
Catching Flies – "Stay Forever"
This track by London producer Catching Flies has shades of the excellent Gayngs in its use of negative space to conjure late night dejection. If you could weed out the overdone pitch-shifted vocals it would be unstoppable. I mean, it has a sax solo, c'mon.
/
Moritz Gayard (Online Duty Editor)
THE-DRUM – "Switch"
While waiting for their acclaimed debut album to drop later this month, here's the the second delicious appetizer, entitled "Switch".
Forest Swords – "Thor's Stone"
Matthew Barnes' project Forest Swords is back with a Tri Angle release, which is his first release in two years. So if you missed out on the hypnagogic/chillwave lesson, you can try again above.
/
Daniel Jones (Contributing Editor)
Rell The Soundbender – "Diablo"
Fast, hard-hitting trappy bounce isn't the kind of thing I can really sit around listening to in my free time, but as a DJ I find it essential. Rell The Soundbender's productions are generally amongst the hardest when it comes to this sort of thing, raw edits that are jaggedly danceable without being too poppy.
Tropic of Cancer – "The One Left" (Von Haze Remix)
As much flack as trap tends to get from people for being perceived as overly bro-ish, I find minimal techno far more offensive in its bland straightforwardness and its habit of attracting the most casual and vanilla of music fans. It's a testament Von Haze's skills (and to how good the original track is as well) that they've managed to drop a similar sort of vibe onto "The One Left" and still make it not only engaging, but beautiful.
/
Read previous editions of Editor's Choice here: http://www.electronicbeats.net/category/columns/editors-choice/
Daniel Jones recommends Strange VIP's <i>No Future</I> EP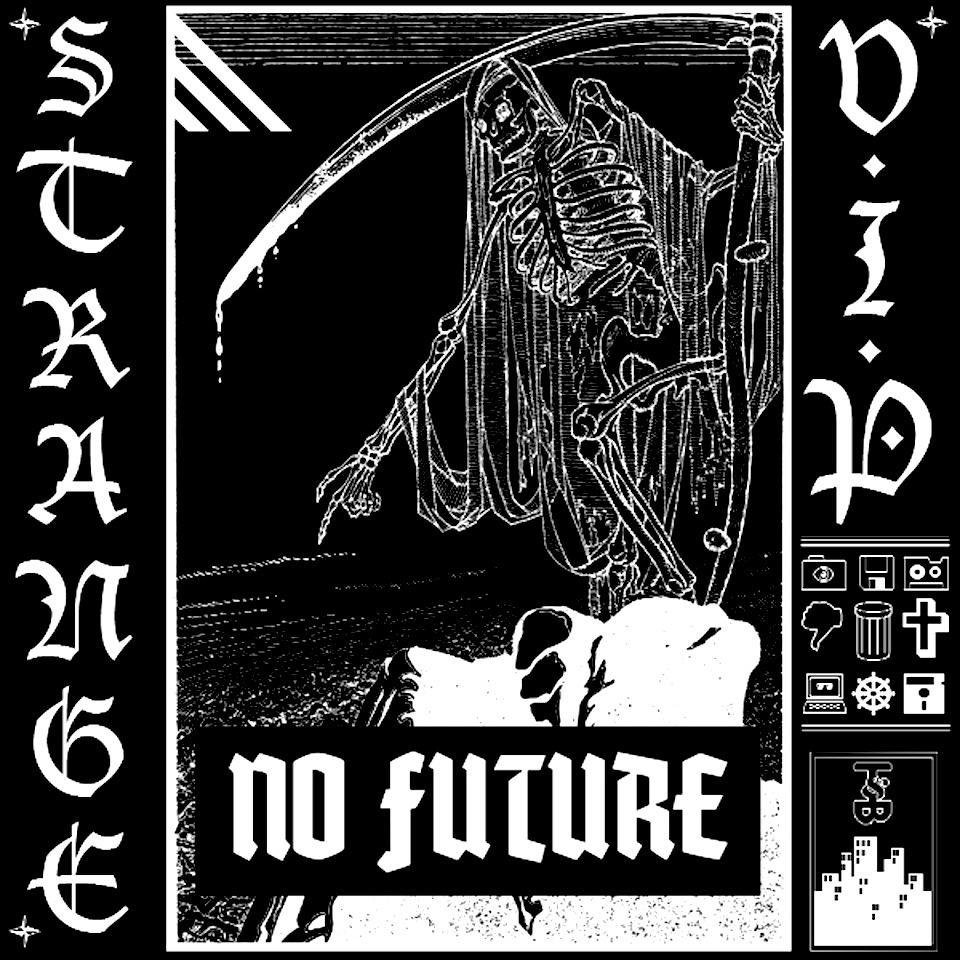 2012 was the year when the term 'trap' replaced "probably don't bother" in the popular lexicon. A handful of rolling snares and a couple of basic samples seemed to be the key ingredients in most productions, leading to an ever-devolving series of sound-a-like songs and bog-standard remixes. With such an array of Real Crap Shit being cast onto Soundcloud seemingly every minute, is there any reason to take note anymore? Strange VIP thinks so and judging by his No Future EP, he could be on to something.
What makes this release from the Trouble & Bass lad (also known as The Captain 666, a few evil notches above most of the other Captains) interesting is that he uses trap as a starting point rather than an end. Kicking off with a refixed version of the X-Files theme is a cheeky move, as this particular trope has certainly been mined before—again, however, it's merely referential, a mood-setter to imply a delving into the otherworldly (or perhaps he's just as big a Scully fanboy as I am). "Back To H3LL" is better, a bumping slice of cinematic evil that perhaps drops the title sample a bit too much. "Take Me From Heaven" is where things really start to pick up. Strange injects layers of black metal guitars, stabs of growling and shrieking, and chopped-up choirs into the mix, removing most of the hip-hop origins entirely. I appreciated this; too often it feels as though trap producers stick too closely to their source material, but it's divergence rather than purism that make tired genres breathe again.
The final two pieces in this short ride are perhaps the best, but then keep in mind I do have a fetish for choirs. "When I Die" is packed with a touch more subtlety, some lovely moodiness and what may be the "Damn Son" sample of 2013 (though thank Christ none of those are to be found). Like the album's finale "No One Left", it feels not only grandly symphonic but also more complete somehow. No Future isn't perfect by any means, nor is it particularly the freshest kid on the block. It plays its strengths a bit too heavy-handedly, which make their frequent use a bit tiring; keep in mind this is a fairly short album, so the tenth spoOoOky laugh feels more like the fiftieth. What it is is a promising selection of brief, highly enjoyable instrumentals that lend a nice change of pace to a genre that's been played to death. Undead Trap? Bela Lugosi just might approve.
Editor's Choice 20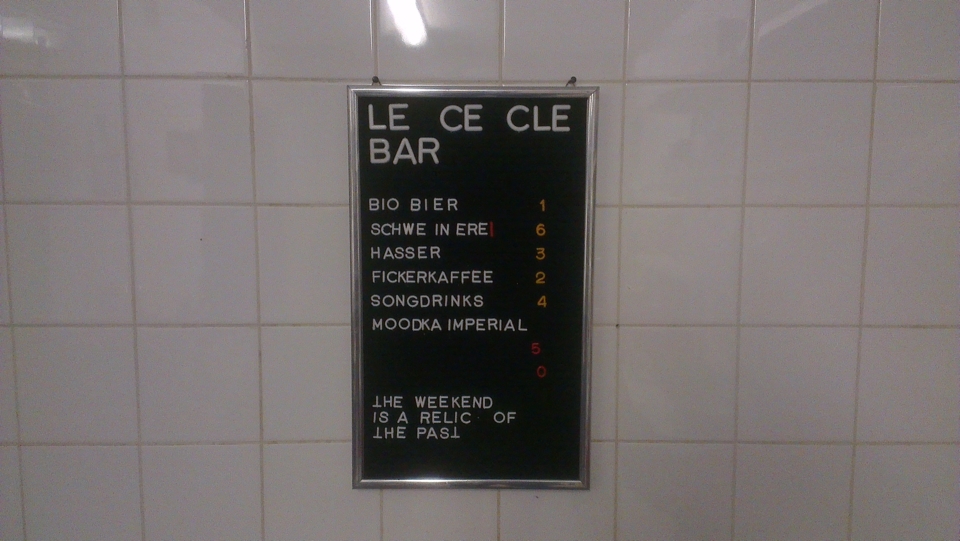 What's that? You want to know what's been going in our ears this week, reverberating our cochleas and sending broader vibrations throughout our bodies and by extension our audio-addled souls? That's a coincidence: here's this week's Editor's Choice.~ Photo: Walter W. Wacht
Daniel Jones (Editor)
Struchni – Machine of Decay (Clip) Struchni once again reminds me why I still rep filthy industrialized dubstep on occasion.
Drippin – Long Clothing Mixtape All of the mixes on LONG's website are fantastic  but this one has been soundtracking the last few days for me. Hard and sexy.
////
Moritz Gayard (Online Duty Editor)
DJ Comrade – Favela Trap I thought I was sick of trap but then I pressed play and whoops: Brazilian producer fuses baile funk and trap to create some sort of "favela trap". Big thing in 2013, I promise.
Sebastien Tellier – Sedulous (Mickey Remix) Give it up for some grande 80s-inspired French Pop with a touch of melodrama and plenty of charm–released on November 23rd through the always inspiring Rekord Makers imprint over in Paris.
////
Michael Lutz (Duty Editor)
To Rococo Rot – He Loves Me (Four Tet remix) German electronica trio To Rococo Rot have a massive boxset coming up that you should consider spending your dough on. The Four Tet track above is one of three remix works that come on an additional 12inch—with Mute's Daniel Miller and Mira Calix also on the bill.
Drexciya – Journey Of The Deep Sea Dweller III Part three in the Drexciya reissue series. Out on Clone Classic Cuts in early December. Necessary stuff.
////
Michael Aniser (Contributing Editor)
Twerk –Down (DJDS HARD EDIT) DJ Donna Summer is on it again with some sick drum'n'bass beats.
Felicia Atkinson – Summer Eyes The always amazing Felicia Atkinson just released her new Summer Eyes EP on Morc Records.
Editor's Choice 17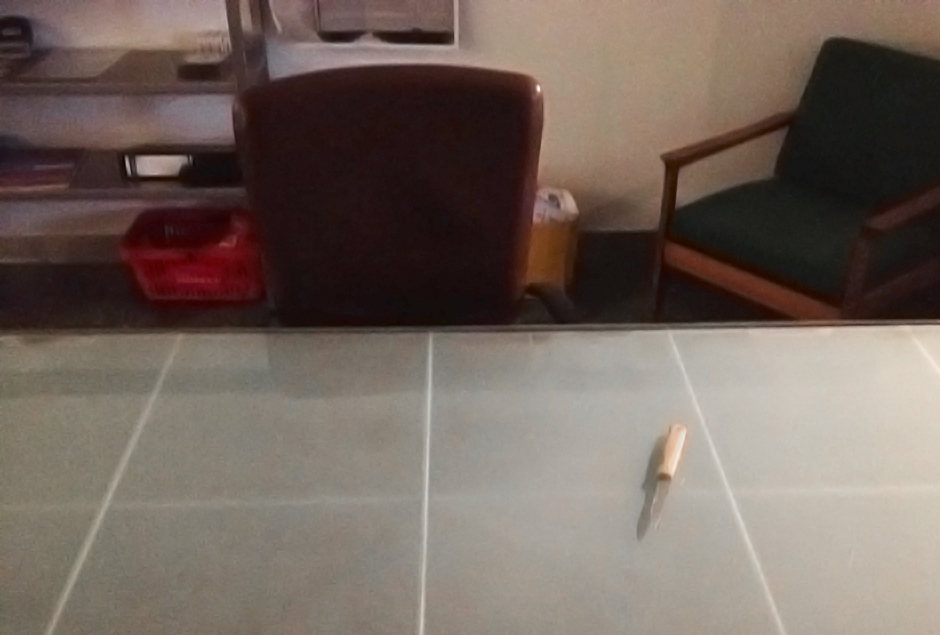 What's that? You want to know what's been going in our ears this week, reverberating our cochleas and sending broader vibrations throughout our bodies and by extension our audio-addled souls? That's a coincidence: here's this week's Editor's Choice.~ Photo: AJ Samuels
Moritz Gayard (Online Duty Editor)
Julio Bashmore – Husk
Julio Bashmore, also known as the phenomenal producer behind Jessie Ware's 110%—amongst other things—has just dropped his latest blast. Dance or die.
Lana Del Rey – Ride (Active Child Remix)
Sticking with the original's LDR softness, Active Child has created a more synth and bass texture for Lana Del Rey's newest single 'Ride' off her album Born To Die.
////
Michael Aniser (Contributing Editor)
Marie Dior – Flood
Berlin based Marie Dior just announced a new album with the words: "No Rave, no Trap".
Fatima Al Qadiri – Desert Strike EP
I posted the first song from Fatima Al Qadiri's Desert Strike EP two weeks ago. Now the whole thing is out, it's already made my 2012 top list. Watch this space for an in-depth interview soon.
////
AJ Samuels (Senior Print Editor)
Cut Hands – Black Mamba
Whitehouse's William Bennet may have a dirty mouth but he's got a crystal clear vision of the future with afro-tech project Cut Hands. And like the myriad Vatican Shadow releases of the recent past have shown: Industrial/noise/ men (and women) in black make better electronic music.
Mark Broom – Vault 5
Standout track off Berghain 06, released yesterday and mixed this time around by resident Norman Nodge. Two weeks ago, Nodge had the extremely challenging task of following Alva Noto's gesamtkunstwerk-oriented audiovisual extravaganza at the Berghain. He did so with élan.~
Zarate Time! – Exclusive EB Mix from Hyperdub's Morgan Zarate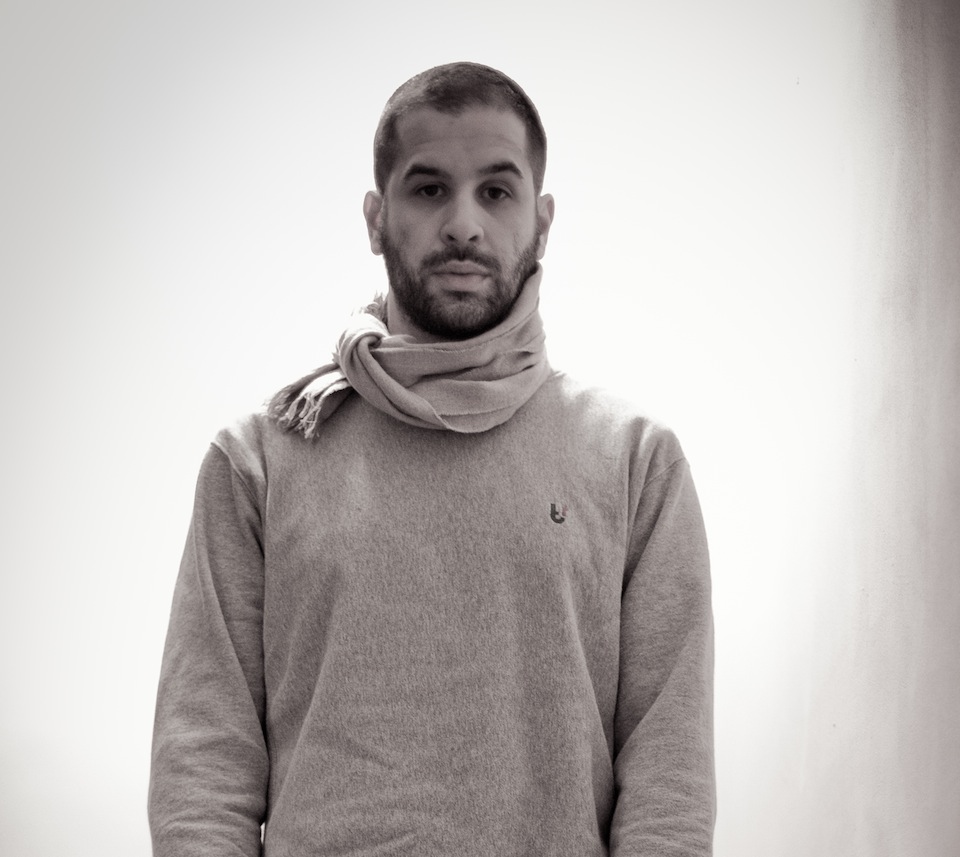 We've something special for you today. Hyperdub-affiliated London producer Morgan Zarate has knocked together a 50 minute mix for us here at EB.net. Zarate represented yet another (space) dimension of Kode9's label with his recent single "Broken Heart Collector", a main room, effervescent dubstep record that underpinned the yearning pop-flavoured vocals of Stevie Neale with porous, ascending chords and a hefty backdraft of bass—the opening alone is an audacious feat of dancefloor histrionics. It's chart music for a better world than ours, essentially. The mix itself is a briskly paced sojourn into bit-crunched grime, offbeat bass and mutant R&B. Tracklist below.
Tracklist:
01. Lunice – When I See U (Girl Unit Remix)
02. Skepta – Tinchy Stryder
03. Bf Hoodrich – Bats & Gatzs
04. Champion – Speed
05. Helix – Drum Track
06. Wiley – Step 14
07. Redlight – Keep Up
08. Bauuer – Yaow
09. Brey – Gucci Gucci (Instrumental)
10. Phlo Finister – Shades
11. Bok Bok – Charisma Theme
12. Morgan Zarate – Crey Bey
13. Dizzee Rascal – Stop Dat
14. Wiley – Exp18
15. Bwaln – Once I'm Finished
16. Mickey Pearce – Don't Ask, Don't Get
17. Jme – Sandy Beach
18. Faith Evans – U Gets No Love (Walton Remix)
19. Terror Danjah – Fruit Punch
20. Trc – Skipping Rope
21. DJ Roc – Get Buck Juice
22. Asap Rocky – Goldie (Instrumental)
23. Eprom – Regis Chillbin (Machinedrum Remix)
24. Tnght – Higher
25. Jeremiah – Down On Me