Editor's Choice 12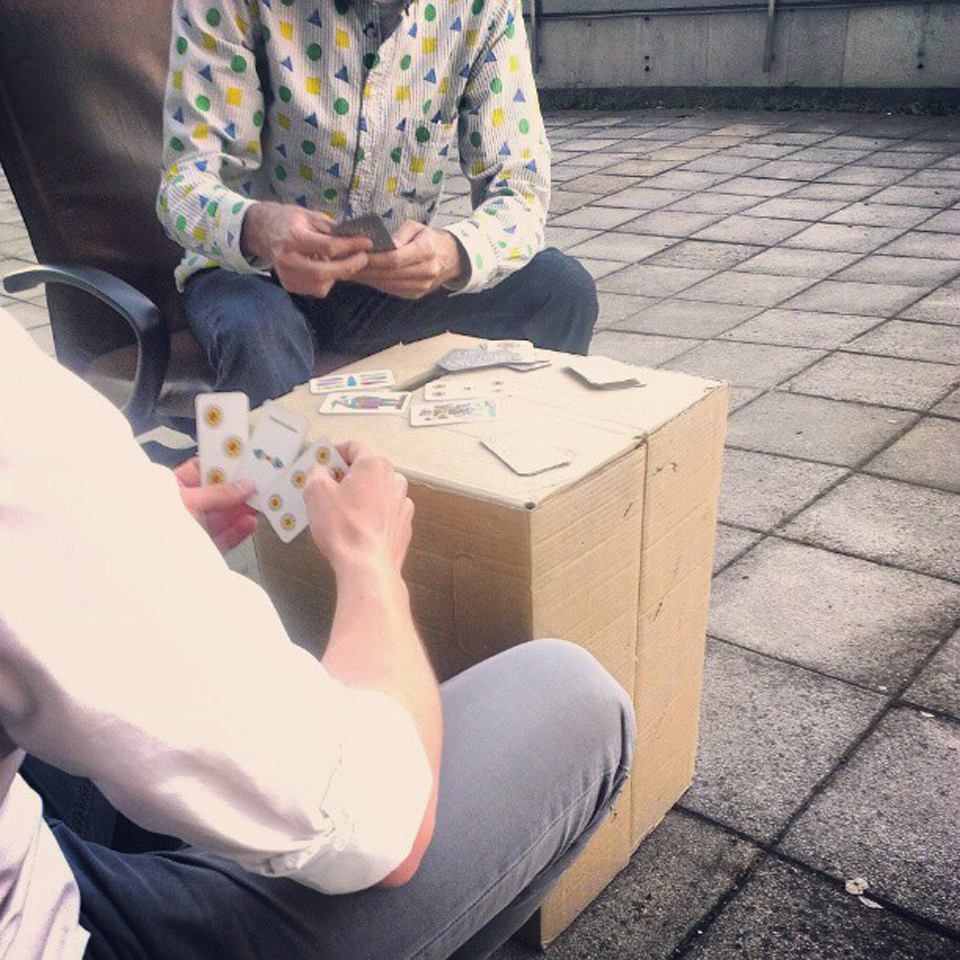 What's that? You want to know what's been going in our ears this week, reverberating our cochleas and sending broader vibrations throughout our bodies and by extension our audio-addled souls? That's a coincidence: here's this week's Editor's Choice.
Walter W. Wacht (Community Manager / Editor)
Hauschka – Radar (Michael Mayer Remix)
They say you won't forget a great track when you come across one! They're wrong. Okay, there's some truth in it since Michael Mayer's remix for Hauschka indeed sounded somehow familiar — but I totally forgot that it had already been featured as the 'EB favorite of the day' 4 months ago.
Kuniyuki – Earth Beats (Magazine Remix)
Speaking of: Since 542 days I've been 'curating' the 'EB favorite of the day' on our Twitter and Facebook pages. On some days it was missing (apologies), on others the track selection might have been questionable (no apologies). I already knew that this track wouldn't receive too many likes or favorites yesterday, not to speak from comments, shares, or retweets as it is with those pop tunes. But still: Magazine's remix of Kuniyuki's 'Earth Beats' is an outstanding track (to me). Very repetitive, quite hypnotic and simple, yet disturbing and complex. Released on Mule Musiq (alongside a Roman Flügel remix) yesterday, this is very much of a favorite (at least to me).
////
Daniel Jones (Editor)
Nguzunguzu for SSENSE
Mutant bass perfection. Simply a beautiful mix that's as haunting and oddly dark as it is club-friendly.
CUNT TRAXXX – MAKE THEM EAT IT
THAT'S MY ATTITUDE, SKULL AND CROSSBONES.
///
Michael Lutz (Duty Editor Print)
Various Artists – Official Teaser clip for Friendly Fire's Late Night Tales compilation
I've been digging the long-serving compilation series Late Night Tales a lot recently. Especially the later contributions, like the ones by MGMT and Metronomy, are absolutely rad and amongst my most played LPs for the last couple of weeks! Next in line are Friendly Fires who share their all-time favorite gems including cuts by Stereolab, Iron Galaxy, Laurel Halo, Joe Simon, and an incredibly cool cover version of Eberhard Schoener's synth-pop jam 'Why Don't You Answer'. The clip above is the official teaser which will do okay to give you an idea of Friendly Fire's tasteful crates. Also keep an eye on the LNT vinyl versions since these are simply beautiful artifacts.
Eberhard Schoener Dance Experience – 'Why Don't You Answer?'
"Hello? Is that 757 7470?" No, it's the before mentioned Eberhard Schoener with the original version of 'Why Don't You Answer'. This track is totally electrified! It enriches a bare synth-pop skeleton with italo disco overtones and features Sting on vocals by the way, I am not kidding.
Various Artists – Plug Research Podcast 16 compiled by Naytronix
Naytronix is the new project from tUnE-yArDs' bass player Nate Brenner. His debut LP Dirty Glow comes this october via Plug Research, a favorite label of mine from LA that hadn't had too much output recently but now seems to speed up again and making a comeback with at least four LPs until the end of the year (these include new albums by Thavius Beck and Sonnymoon, on which we will venture an opinion pretty soon). The clip above is the Naytronix-compiled label podcast and let me just drop three names out of the tracklist to convince you that this thing is worth it's time: Charles Mingus, Shuggie Otis, Kraftwerk.
////
Michael Aniser (Contributing Editor)
SCHWARZ – FEEL YR BODY (KATZ HA)
I found this on Soundcloud last night and can't stop listening. Baltimore producer Adam Schwarz just does something right here.
Blue Stork – DORN
I remember Blue Stork from when he tried to eat a microphone while playing an old piano in Berlin's Loophole three years ago, the then owners of the place Julian and Johnny where opening beer bottles with a gigantic knife behind the bar and someone tried to steal my wallet. Good times. Over the years Blue Stork played all over Berlin, had his records released on Aural Sects and puts out more and more stuff. His sound has developed quite a lot, but still stays true to the noise and lo-fi roots where it's coming from.
////
Moritz Gayard (Duty Editor Online)
Orgue Electronique ft Robert Owens – Our House Remixes (Kink & Neville Watson, Willie Burns)
Taken from Orgue Electronique's beautiful Strange Paradise LP, out Oct 15, 2012 through the Creme Organization imprint, here are remixes from the likes of EB-fave Willie Burns and Kink & Neville Watson. All featuring house legend Robert Owens.
Shelter Point – Forever For Now
From Nottingham, Shelter Point are Liam Arnold and Robin Hearn. So nice, but still so confusing because of the one half of Sepalcure…
—
Photo: 'Ghetto Scopa' © Walter W. Wacht
Editor's Choice 9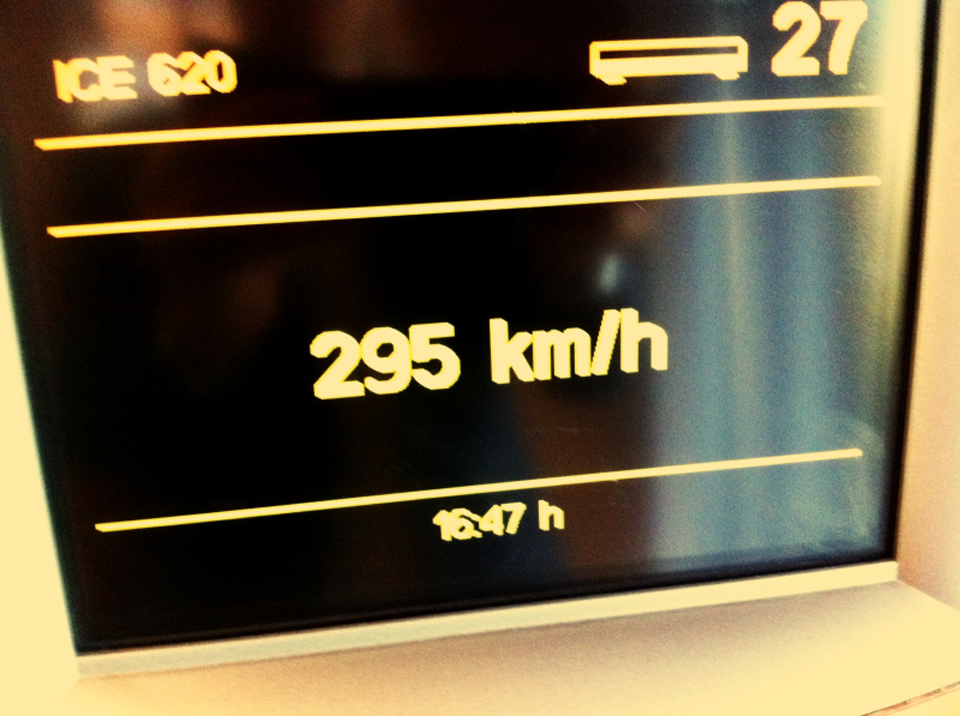 What's that? You want to know what's been going in our ears this week, reverberating our cochleas and sending broader vibrations throughout our bodies and by extension our audio-addled souls? That's a coincidence: here's this week's Editor's Choice.
Walter W. Wacht (Community Manager / Editor)
Mohn – Ebertplatz 2020 (Wolfgang Voigt HardTranceAtlanticXSMix)
Mohn = Wolfgang Voigt and Jörg 'The Modernist' Burger. Cologne electronica / techno / hard trance at its best with Wolfgang Voigt's take on their joint Mohn original.
PHERIX – Burial Mix
I've lately learned to love this Tumblr blog 'Where's Burial', because I'm constantly asking myself the very same question. And while there's no new Burial album or release in sight, I learned to rediscover this 83 minute-long unofficial Burial mix. Sometimes things tend to happen if you just talk enough about them.
///
Martin Hossbach (Project Manager)
Teengirl Fantasy – EFX ft. Kelela

Reminds me of Jessie Ware, although the production's focus certainly doesn't lie in reaching the UK's Top 40 (or any other pop charts, for that matter).
Nas – A Queens Story
I had totally forgotten about Nas and was relieved to hear that he's still in top form. Spot the replayed sample of Boogie Down Productions' 'The Bridge Is Over'!
///
Daniel Jones (Editor)
Human Teenager – Locate Yourself
Since I discovered this Gary War and Taylor Richardson collaboration, it's kind of possessing me. Their debut Animal Husbandry is the solution for anyone who misses the days when Ariel Pink was really weird.
Submissions – Beaten Normal
Chugging, lustily cold post-punk that owes influence to early industrial (as well as a few of its more reputable children; Killing Joke comes to mind, as well as some of the earlier output from Godflesh and Thrill Kill Kult) along with the more modern wave of lo-fi goth acts. A friend described it as 'Joy Division on cough syrup'. This comes off their self-titled cassette from Skrot Up, a label which you can (and should) find out more about. And what a coincidence, you can do exactly that with today's recommendation.
///
Moritz Gayard (Online Duty Editor)
Willie Burns – The Overlord
Willie Burns is about to release his new EP on my beloved Trilogy Tapes. The EP is called The Overlord, and here's the title track.
/please/ – brave
Sexbeat drew my attention to this phenomenal summer tune by the young Bristol-based Ellen Davies. Now I cant't get enough!
Photo: Kap Bambino by Daniel Jones, 2009