Darkness & Light: an interview with Dalhous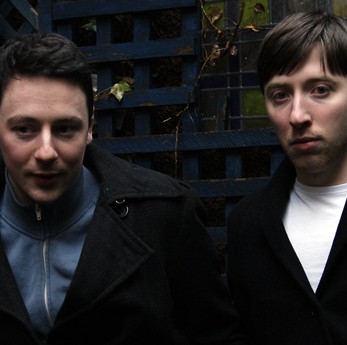 Young Hunting's The Night of The Burning is one of the most intriguing and challenging releases on Blackest Ever Black (label of the year in our opinion), as well as in recent memory. As if it were the soundtrack to a non-existent film or  play, the young Scottish duo Marc Dall and Alex Ander wove a foreboding psychodrama. Now, no longer so tortured, they've channeled a new sense of awe into the beatscapes they've just produced as Dalhous on the Mitchell Heisman EP, soon to drop on BEB. BL4CK M4G1CK correspondent Brandon Rosenbluth pricks and prods Dall to get some deeper insight into their music-making ideology.
So the first tracks have just surfaced on BEB's soundcloud from your new project Dalhous. Why the name change?
We were developing the second Young Hunting LP for over two years. It was constantly evolving, and we got fed up and had to restart several times. It got to a point where we could no longer identify with what we considered was a Young Hunting record. When we decided to move on, our material instantly found momentum and inspiration came very quickly (the first Dalhous EP and LP soon followed). The songs gradually lost their trappings to words and outward aggression; we just wanted to explore making ecstatic, intimate music. So that called for establishing a completely new project.
We recently looked back to the music we were making when we were 15/16 in our bedrooms. When we were recording music in the most primitive set ups, with cheap computer microphones, a handy zoom recorder and an assortment of cheap and nasty instruments.  We're currently revisiting a lot of this material and bringing some it that forward for use on the second Dalhous LP which we have around twelve potential songs already lined up.
How is it that the end result was so far from your original intentions for the music…or was it?
It seems very strange to us. The Burning EP was only a small fraction of our ideas and interests, four songs out of around 60 + different ideas. We were working at a very fast rate, moving forward every day. We no longer have the same goals as when we started as YH three years ago. The majority of our work no one ever heard (for good reason). We made around four different To Tear Apart Structures records over the years and came to a new completely new set of variables each time. So that was a very interesting epiphany of sorts. Dalhous represents a move into a new set of expanding ideas, were focused on a completely different vibe with this project, I suppose we just simply want to make music really. Let go of all the limiting vocal ideas and overtly arcane references and come out into the open. Be more direct and focused. I think the music has turned out far more accessible since I've stopped standing in its way!
You obviously still have a somber edge even though it's more beat-oriented and uptempo than the previous output. Funny that you got so dark without actually being into it – seems like the project took on a life of its own!
Yeah, of course it does, the music we make has always reflected the mood were in at the time. That will never change. I want our music to not be restricted by a cold, "dark" edge, that I felt the YH project suffered from. That's not to say I don't like "dark" music. We just feel this label is no longer interesting to us. The thing I was trying to say is that we just want to make music we would actually like to listen to afterwards, hence why I feel I personally failed with our two YH records; they are too personal and cathartic in an obvious way that I can't stand to hear them as they just remind me of a very specific time and place.  They turned out to be very limited in their outward appeal. On hindsight I can't see why anyone would want to listen to them!
I think it's normal that you find it hard to listen to your own music after it's been recorded and put out to the world. I go through periods when I don't like my music any more and periods where it excites me. Perhaps too much of yourself is in the recordings which you can't bear, or would find no purpose to confront any longer, but which other people can connect with and come back to.
I think it's mainly just a severe switch in our approach to making music, I can't say I really listen to any other music with vocals. At the moment I like to listen to William Basinski, Andy Stott, Nicholas Szczepanik, Demdike Stare or some of film soundtrack work when I go to bed to unwind. Obviously our music is still personal with or without vocals; I just feel we can go further with our music or take it to new places we couldn't go when we take away the human voice as a guide. I don't like the idea of scaling things down to fit a purely human perspective, at least not sonically. I think it is possible to make music that you'll always enjoy; it's just trying to make entire records worth of solid tunes that are well informed and not just a fleeting style or intent. One of the reasons music at large sickens me is the carelessness and lack of thought that goes into the process. When I listen to music I want to be changed somehow, not just merely whistled at.
You had very literary and cinematic references which it seems you want to shy away from because of being too arcane. Are they still there or have they just shifted as well? What is inspiring the new direction of the project?
I'm still very strongly influenced by cinema; more so than by music. A lot of song titles on the new records have nods to various filmmakers or even painters that I like. I suppose it's just a subtle way to instill a bit of art history to each track if people want to look further into them. Most of all, it's just the process of sitting down with bits of audio and playing around with them that continues to excite and consume my life, it's the unexpected combinations that I continue to search for.
I have been reading a lot into the boom of awareness in psychiatry that was popularized and brought to mass attention during the 60s/70 by RD Laing. I found myself being really lured into his world and his approach to dealing with mental illness. The widely unseen documentary Asylum was a big influence on the types of emotions and settings I wanted to have on my mind as I went about discovering the tone of our first Dalhous LP. There's a sort of confused, up and down rhythm to the personalities in the film, which I wanted to somehow bring into the flow of the record.  A whole mix of different kinds of perspectives and realities all bursting on the surface at the same time, explosions of energies and a kind of jittery buoyancy that disrupts the possibility of a free flowing thought or emotion.
Audioccult Vol. 10: The Sex Edition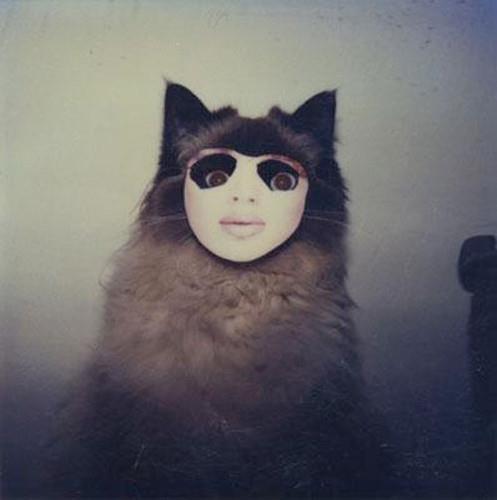 Light a candle. Draw the required sigils. Now, raise your arms above your head and slowly, gently, exhale your soul. You won't need it here. This is Audioccult, and it's time to get low.
Some like it hot. Some like it running screaming at the wall and punching it furiously and tearing down the curtains while screaming 'BLEAUGGGHH I NEED TO GET FUUUUCKED' and then getting grounded because this world is based around a horrible and corrupt system. But hey, there's always eargasms. If there's any modern musician who can instantly absorb me into a world of pure emotion, it's Holy Other. The man makes pure audio reverence, dense and thick as treacle yet so intimate, sensual. 'Love Some1' is the first look inside the pulsating depths of his upcoming debut LP Held, and when that vocal drops your ears will drip. Until The Air Runs Out, the upcoming debut from Nightmare Fortress, is arousing on a different level: it's another fine example of excellent goth music being made completely separate from the goth scene (which I'm fairly sure is the only way to make good goth music). 'Hang You On The Wall' is my asphyxiation fixation, bursts of choral snippets punctuated by buzzing synth stabs and a driving beat sure to soak foggy dancefloors in sweat.
There's something about reconceptualization that's just so sexy. I love a good mix-fux, especially when it takes the best of the old and thrusts it against the best of the new. Weed Nirvana has done this a few times in the past (I also recommend the Will Smith/Burzum one) but Death Grips' trash-rap vocals over Cocteau Twins' growling, Garlands-era guitars are pretty much prime brain-boner material. "If I were any happier, I'd need a book." – Dan, Roseanne.
Babes is full of them. The project, which seems to be an amoebic supergroup of avant-gardists (including Diva Dompe and Liz Armstrong), just released a new track mixed by alien love goddess Labanna Babalon. It's a pounding, eight-minute cut of shrieking noise-rave, and it will give you the release you need.
Oh hey, remember House of Balloons? God, that was a good mixtape. Dark, gritty R&B and Siouxsie samples; what more do you want? Apparently producer Abel Tesfaye wants considerably less, because nearly every Weeknd release since then has been as unmemorable as it is unappealing. His recent leak of a couple unreleased tracks gets a mention only because everybody I know is dropping trou' over them despite how extremely radio-simple they sound. As Tesfaye sheds the last remnants of what made him interesting to begin with and the The-Dream comparisons become more apt, here's an easy guide to follow when you're unsure if you're listening to The-Dream or The Weeknd: check your junk out. Studies show that it is literally impossible to be aroused in the presence of The Weeknds' music. Is your vag getting super dry and shriveled, like something you find on the beach during low tide? Dink sucking itself up into your belly in the manner of a beast? You're listening to the Weeknd.
Actually Huizenga's delicious illicitness, however, only seems to grow. The LA singer/filmmaker has been pumping out some many flesh-tones lately that I have trouble keeping up (though her tumblr helps) but this is probably her wettest look since SoftRock II. Nymphos get vampy and trampy and partially topless, so if you're reading this at work you should let your boss see all the making-out and boobs and then you'll get promoted because bosses are really cool.
I don't have any sexy phrases or whatever for this Young Hunting remix, but who cares. If you want to fuck something, fuck themes. Young Hunting own.
When he's not writing and editing for Electronic Beats, Daniel Jones is a music promoter and creator of the subculture reconceptualization & aesthetics tumblr Black Black Gold.
Audioccult Vol. 4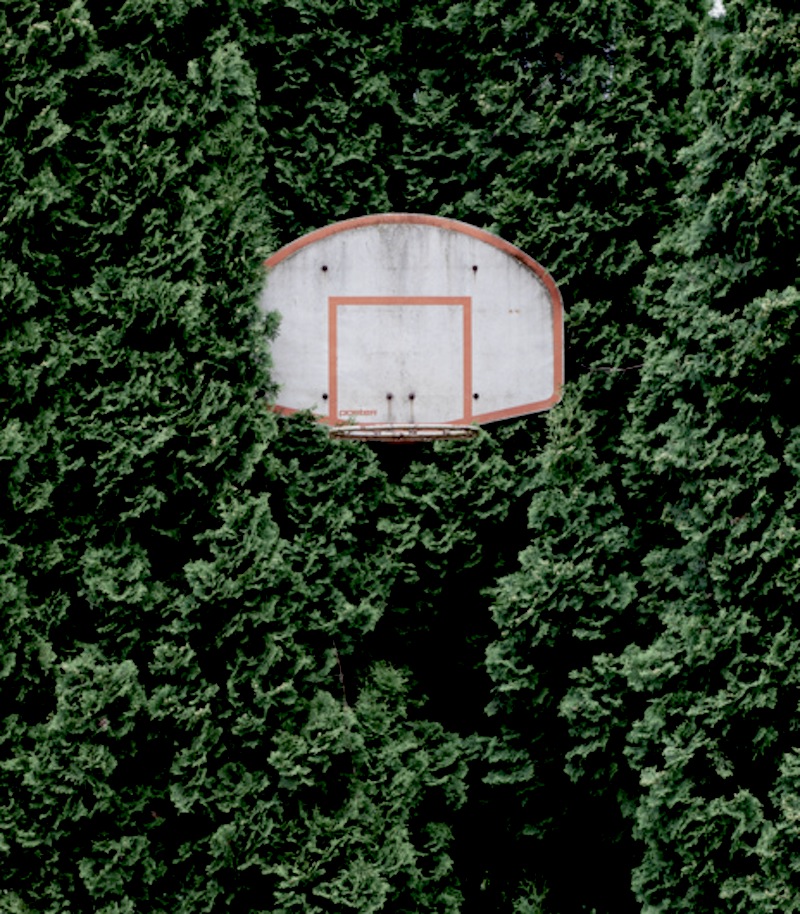 Light a candle. Draw the required sigils. Now, raise your arms above your head and slowly, gently, exhale your soul. You won't need it here. This is Audioccult, and it's time to get low.
Undoubtedly the biggest thing to happen in the last week was My First Chelsea Wolfe Show. I sincerely hope it won't be my last. But as the lingering black threads of pleasure fade, I find new audio obsessions to blow your way. Currently, almost everyone I know is obsessing over the taffy-pulled hip-hop of Arca and his toddler-terror video for 'Ass Swung Low' off his most recent release Stretch 1. Throbbing, minimalist beats drip like sludge over insectile vocals, made all the hotter/creepier by being vocalized by demonic kids. You can download Stretch 1 for free here, too.
Arca – DOEP
Blackest Ever Black is probably one of my favorite labels right now. The London label is home to a variety of wonderful artists and sounds, but it's Young Hunting that really makes my heart pound. The Edinburgh duo fall somewhere between the mysticism of Current 93 and the paganistic exuberance of Dead Can Dance, their latest LP The Night of The Burning ranks as one of my favorite 2012 releases thus far (and you can read more about that here). BEB is offering up a new track for free download, a cavernous piece of dense ambience that expands on the claustrophobic feel of Young Hunting's previous work. If that's not enough for you, how about some post-This Heat vinyl? The label is set to drop the first ever vinyl edition of Gareth Williams and Mary Currie's Flaming Tunes, the 1985 cassette released by the two shortly after Williams had left the legendary experimental post-punk group. Considerably more gentle than his previous work, Flaming Tunes showcases a unique side of Williams that fans might not be familiar with. It's certainly long overdue for re-release in any format, and I look forward to playing the hell out of it.
Young Hunting – A List Of Indignities
Gareth Williams & Mary Currie – Generous Moon
Every once in a great while, I find myself dragged by friends to industrial parties, and I always, always hate it. I sit there in my New Era hat with the Psychic TV logo like I'm Lord of the fucking TumblrGoths, nursing (with wound) my overpriced vodka-cran (so goth) and hating on everyone and everything. "Whyyyyyyyyy" I think (or scream, depending on how thrown I am); "Whyyyyy are you listening to this crud, this crap and shit and complete audio waste, when amazing compatible artists like Prurient, Trust, AIMON, White Car, and //TENSE// are making music right NOW??" The latest //TENSE//remix of Crossover's 'Don't Tvrn Yr Back On Magic' should be echoing through some sub-par speakers right this second, making those boots stomp and fog swirl. Instead, here's the same damn Covenant song you've been repping since 1999. This world is so corrupt.
Pendu recently posted a new track from melancholic electronic duo Von Haze, a perfect little slice of summery gloom from their upcoming LP Kar Dee AkK Ake. Use it to block out distractions from the mortal veil as you travel the city; it's quite excellent for that. Tropic of Cancer are also bringing the bleakpop with a new 12″ entitled Permissions of Love. 'The One Left' is stark, simplistic and cold drum-machine beats and fragile, plucked guitar. It's easy to abuse the post-punk genre, which make beautiful examples like this precious to me. So young but so gold.
Von Haze – His Love Is Fine
Tropic of Cancer – The One Left
Over the weekend, the folks at Germ sent me Hecuba's new album, much to my delight. Their 2009 LP Paradise was one of my yearly favorites, and the one time I saw them in LA was everything I love in a live show: oddball antics, a true weirdo spirit and captivating presence. The songs were pretty sick, too. Modern holds onto the same strange, dreamlike dance that Hecuba's debut carried, but with a more mature feeling. Tracks like 'Faith' and 'Crime, Violence' showcase Isabel Albuquerque's voice like never before, dominating even over the searing, fuzzy synths. It's a fantastic and unexpected return, and any fan of avant-garde (yet immensely hook-heavy) electronics should be all over this.
Finally, a guy posted this on my Facebook and I saw it at 3am and liked it.