Unity in the community: the best online radios of 2021
Online radio continues to be a driving force in fostering community: these stations went above and beyond in this pursuit.
Last year, when contact restrictions demanded that everyone spend more time at home, listeners worldwide came together through online radio. This trend continued in 2021: 'locked in' from home, a community of music lovers found each other in chat rooms. Bedroom DJs became cherished entertainers through the airwaves, and the green neon-lit HÖR studio nurtured Berlin's hottest club and a testing ground for a new generation of producers.
For established online radio stations, it was also a big year: while London heavyweight NTS celebrated its 10th anniversary, it also lost one of its most popular radio hosts with the sudden departure of Charlie Bones, who now broadcasts independently at doyou.world.
After losing its iconic shipping container studio space in the east of Munich, Radio 80000 moved into a slick new studio space in the heart of the city. In Athens, Movement Radio–launched last year as part of the "Movement 1920–2020: Beyond and Between Borders" festival held in February 2020–added an impressive slate of international residents, including Deena Abdelwahed, DJ Plead, and KMRU, alongside local artists like Jay Glass Dubs, Noff Weezy, and Bonebrokk. Glasgow's Clyde Built Radio, which launched last year just as the pandemic forced residents in Scotland to shelter in place, finally opened its emerald green-coloured studio space in the city's East End to resident DJs, guests, and passers-by.
With parts of club culture opening up and returning as we knew it, community radio station went back to its roots, offering a physical place for DJs to try out new sets IRL, and for people to meet, exchange ideas and share knowledge through panels and workshops. Keeping on top of the plethora of online community radios out in the world is an impossible task. This list is a celebration of a few of the platforms aiming to make a positive impact in their respective communities through the chosen medium of online radio. Dive in below.
EOS Radio - Frankfurt am Main, Germany
Launched in February, the Frankfurt-based EOS Radio aims to strengthen the local musical communities and connect them globally. Aside from its refined programming, which so far focuses on shows by artists and collectives across Europe and the US, the station also hosted five live streams with artists like Aurora Halal, Ben UFO, Jasmine Infiniti, Kikelomo, 41ISSA, as well as the EOS-03 Festival in August and the EOS-04 Rave in September. Although EOS Radio currently only broadcasts online, a pop-up radio station is in the pipeline, which, the station says, "would be the first step towards becoming a physical radio station with an actual studio." EOS is also working on a compilation to be released in early 2022. Highlight shows include N.J. Quist's November 2021 show and Nazanin Noori's November 2021 show.
Refuge Worldwide - Berlin, Germany
In Berlin, those who've been dreaming of a "third place"–a social space separate from home and the workplace–found one this year in Refuge Worldwide. Aside from their broadcasts, which launched in March, Refuge Worldwide opened a bar and café this summer in front of its studio on Neukölln's bustling Weserstraße. Refuge Worldwide's radio programming spans the gamut from DJ mixes, panel discussions to interviews on current affairs. Their website, newsletter and social channels also offer regular run-downs of news through an intersectional, global lense. Recipients of the Tag der Clubkultur Award 2021, some of Refuge Worldwide's residents include Black Brown Berlin, Nikki Nair, Paramida, and Sarah Farina.
Oroko Radio - Accra, Ghana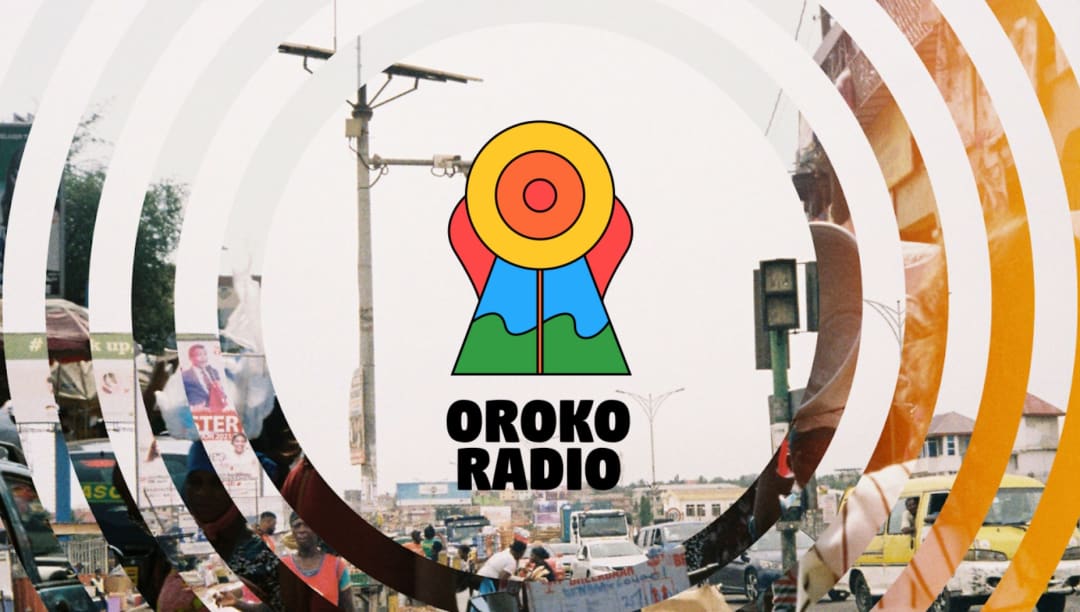 Born from unexpected friendships in an art studio in a semi-abandoned mall, Oroko Radio is a new community radio station based in Accra, Ghana. Oroko–which takes its name from an ancient pre-colonial West African method of non-verbal communication through everyday items–aims "to amplify and connect independent artists from all over Africa and the Diaspora," says Nico Adomako, who co-founded the platform alongside Kikelomo, Truseye, and Naëmi Ada.
This month, Oroko Radio launched with a series of pop up broadcasts, DJ and production workshops, and a party hosted in collaboration with Steady Signal. The station goes live with residents like Hagan, K.G., Rvdical The Kid, and many more from January next year. Alongside its broadcasting program, Oroko wants to provide a space for meaningful conversations about crucial social challenges and offer opportunities for emerging talent by launching a music studio and artist residency program.
Radio Radio - Amsterdam, the Netherlands
In March, Amsterdam based venue and music hub Radio Radio lived up to its name with the launch of its online radio station, broadcast live from the venue. With Dutch DJ and United Identities label founder Carista in charge of the music programming, the shows featured local favourites like Tom Trago, BEA1991, Mark Knekelhuis, Shinedoe, Sandrien, Suze Ijó and Jasmín, and special guests from abroad: John Talabot, DJ Tennis and Russell EL Butler. One of the most visually stunning broadcasting places we've seen come out of the online radio space in a while, with a custom light installation created by Boris Acket and Lumus Instruments that illuminates the artists from behind as they play.
[sic]nal - Hamburg, Germany
[sic]nal is an online radio and platform for contemporary music broadcasting live from the infamous bunker venue Uebel & Gefährlich in Hamburg. It aims to build a community-oriented infrastructure to foster and connect artists and music professionals. For next year, their mission is to deliver a diverse and curated radio experience from a variety of cultural enthusiasts, DJs and musicians. Highlight episodes include the Grime Grime Grime Show featuring an interview with Tracksuits+Trainers, and the debut show of Absolutely On Music. By 2022, they plan to build a community-oriented infrastructure as a starting point for new formats, mentoring sessions and new alliances.
Published December 08, 2021. Words by Caroline Whiteley, photos by Hesse de Jonge, Joseph Wolfgang & Neven Allgeier.