The Death of Rave: panel discussions from CTM.13
Since 1999, CTM Festival has been taking place in Berlin concurrently and cooperatively with the transmediale festival of art and digital culture.
It brings contemporary electronic and experimental music to the city and has grown to become one of the most anticipated annual events in Europe. Electronic Beats took part in the discourse strand of this year's festival, and we are pleased to present the audio recordings from one of those now. The Death of Rave was a two-part discussion, conceived and curated by CTM's Annie Goh, which took place on February 1, 2013, and examined the 'life' and 'death' the rave phenomena after its 20+ year history in both the UK and Berlin, respectively, and was part of The Death of Rave/Rave Undead series of day and night-program events at CTM.13.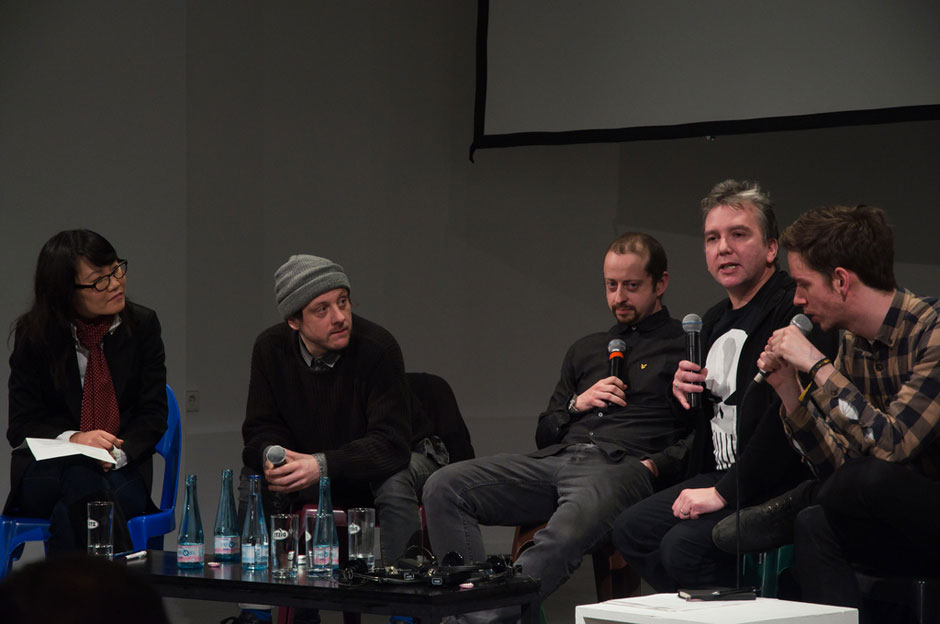 (Left to right: Lisa Blanning, Lee Gamble, Steve Goodman/Kode9, Mark Fisher, Alex Williams)
The UK edition panel discussion featured producer, DJ, and Hyperdub Records founder Kode9; PAN-signed electronic musician Lee Gamble; noted blogger and author of Capitalist Realism  Mark Fisher; and co-author of the forthcoming book Folk Politics Alex Williams and was moderated by Electronic Beats' online editor Lisa Blanning. It began with a presentation by Alex Williams.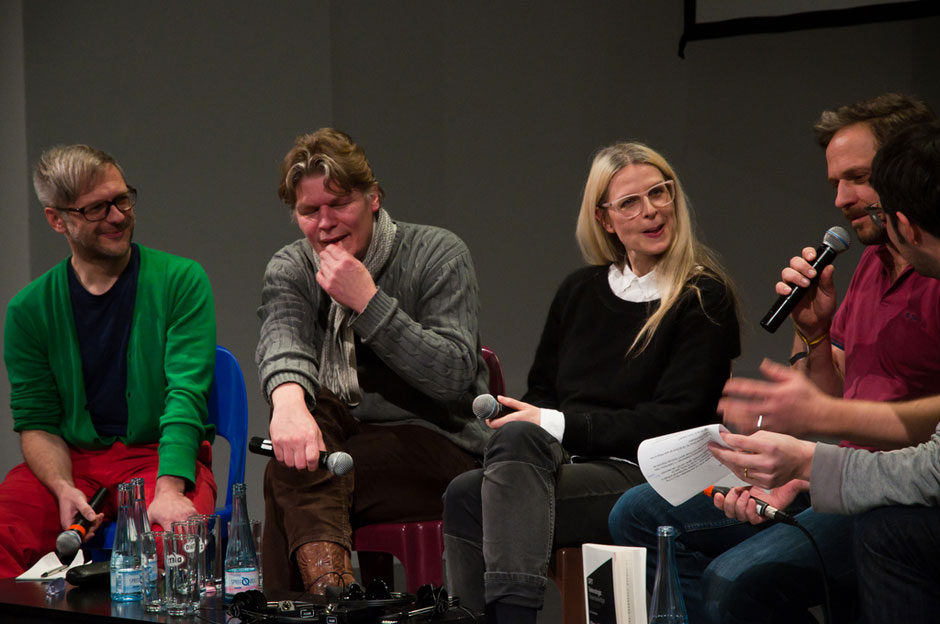 (Left to right: Ulrich Gutmair, Tom Lamberty, Alexandra Dröner, Johnnie Stieler, Felix Denk)
The Berlin edition (which was conducted in German) featured DJ, promoter, and writer Alexandra Dröner; head of Merve publishing house Tom Lamberty; journalist and author of Der Sound der Wende Ulrich Gutmair; and co-founder of Tresor and Horst Johnnie Stieler, and was moderated by co-author of Klang der Familie and editor of Zitty magazine Felix Denk.
Photos courtesy of CTM/Thomas Kaske. The Death of Rave discussions were followed by the Virtual Futures: The Future of Music panel and a screening of an audiovisual work by 0rphan Drift. You can hear the audio of that here. We'll also have audio of an interview with Uwe Schmidt conducted by our editor-in-chief Max Dax shortly.
Published March 10, 2013.