The Depeche Mode Fan Exhibition: We want your submissions!
UPDATE: We are no longer accepting submissions for either the physical or the virtual fan exhibition, but you can view the virtual exhibition here. 
Calling all Depeche Mode fans! As one of the most passionate and loyal fanbases in the world, we at Electronic Beats are inviting you to take part in a unique and groundbreaking Fan Exhibition which will complement this summer's Depeche Mode tour, curated by Electronic Beats.
We are approaching fans to submit memorabilia, zines, and fanart; a team of curators will be reviewing all suggested exhibits and selecting five fans who will not only see their submissions included in one of the exhibitions but will also win an all-expenses paid trip, tickets to the Depeche Mode concert, and the chance to meet the band before the show. What's more, a community of likeminded fans will be given the chance to vote for their favorite piece, with the top ten included in a final virtual exhibition, with the possibility of winning meet and greets, tickets, and fan packages. Unfortunately, the competition is only open to residents of Albania, Austria, Bulgaria, Croatia, the Czech Republic, Germany, Greece, Hungary, Macedonia, Montenegro, the Netherlands, Poland, Romania, and Slovakia.
You can be sure that the items will be in excellent company; the touring exhibition will be the most extensive collection of rarely seen Depeche Mode artefacts and memorabilia ever collected—highlights include the band's first demo tape, EMU-2 sampler, and official secret police documents detailing their surveillance of Depeche Mode Fan Clubs in the former DDR. The exhibition will take place across four cities: Berlin, Zagreb, Bratislava, and Budapest. Dates for the tour and the exhibition are included at the end of this article, and details for virtual exhibition submission can be found on www.fan4fan.com. Voting for your favorite items to be included in the virtual exhibition is open now!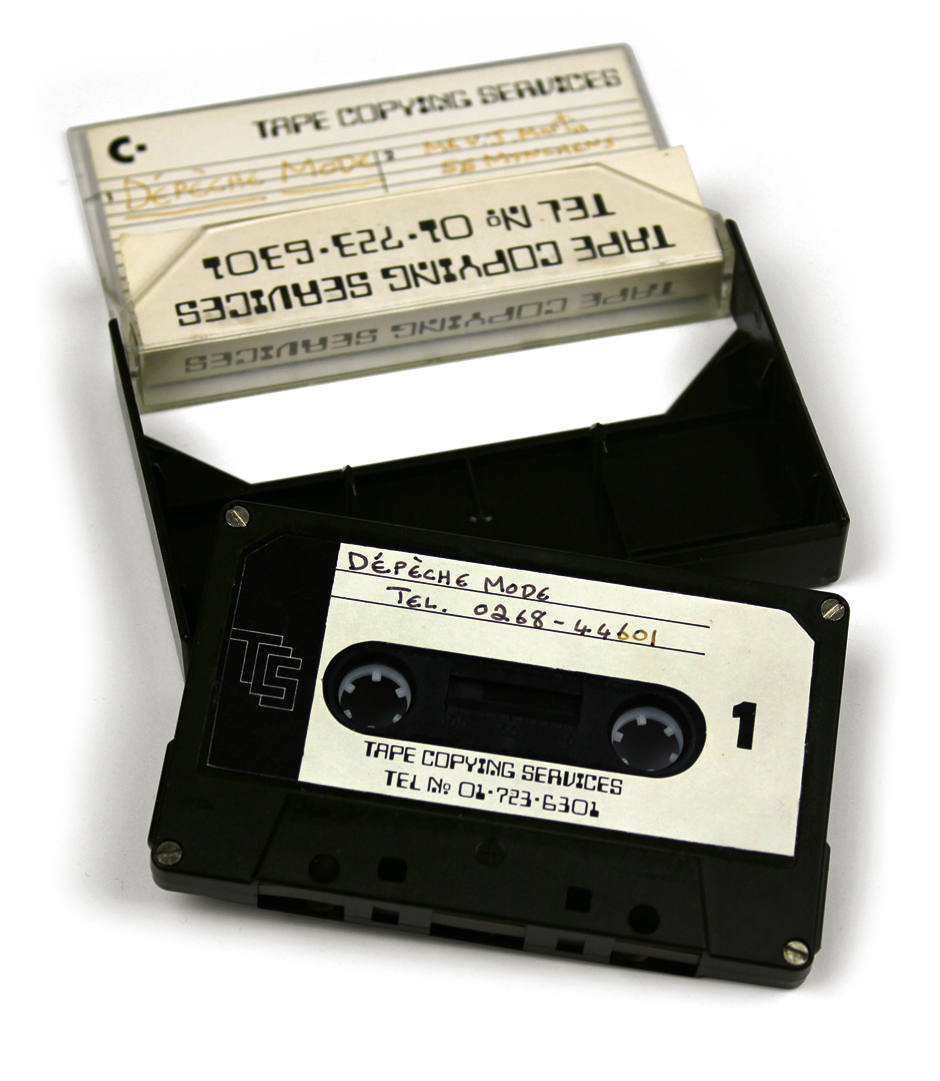 1980 • Demo Tape
 The band's first demo tape was considered lost but resurfaced in February 2011 on a large auction site, changing hands at around £2000. A second specimen from the collection of Terry Murphy, the owner of the legendary Bridge House pub in Canning Town, UK, was auctioned a little later and scored an even higher price—about £2,800.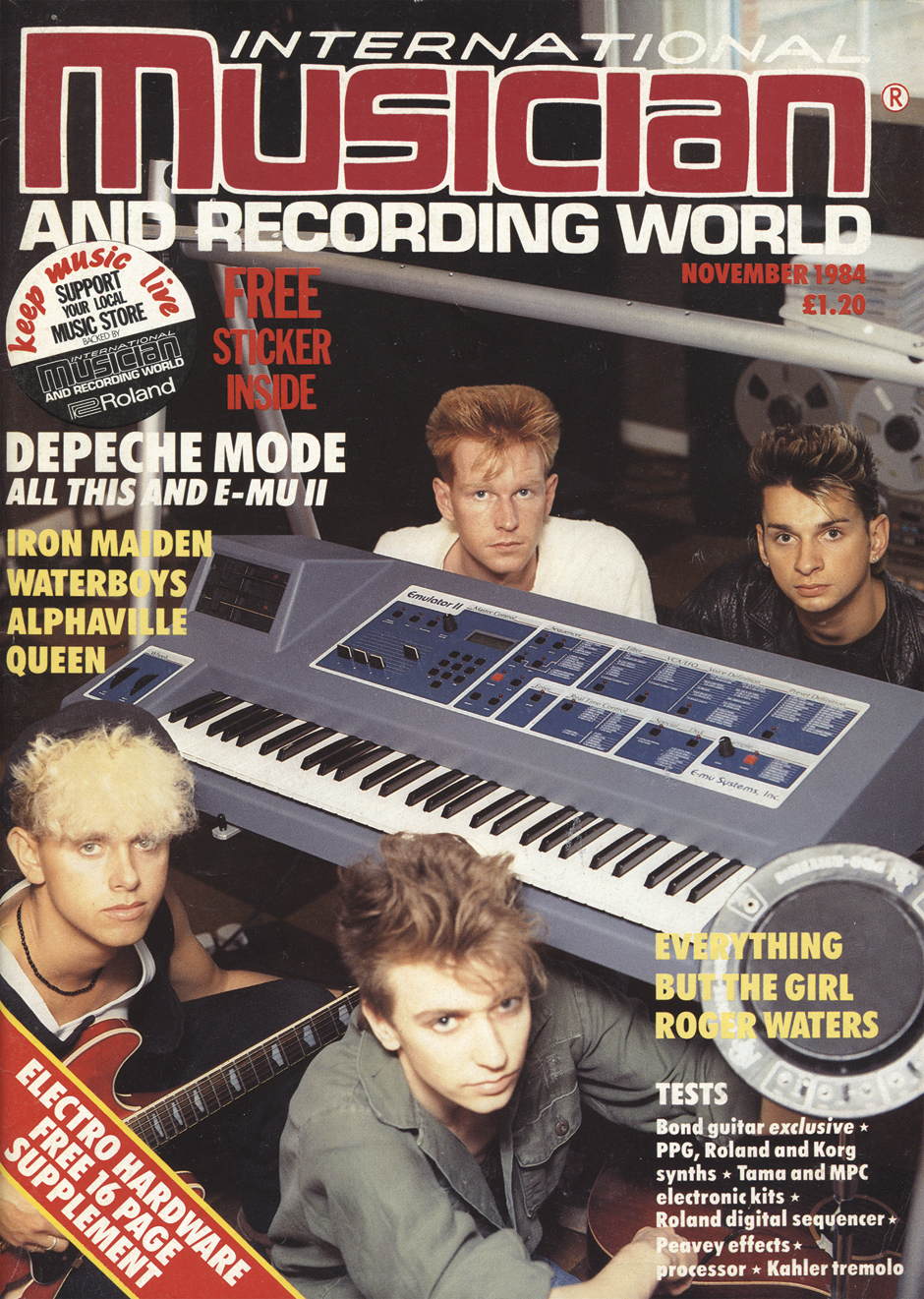 1984 • EMU II
In the first few years Depeche Mode struggled with the image of a teen band in the UK. However, their consistent use of new studio technology helped increase credibility and world recognition. In the November issue of the International Musican and Recording World, a British trade magazine for electronic music and instruments, the boys got a whole cover story. Unsung hero of the picture: the legendary EMULATOR II, one of the most successful samplers of the '80s and an important companion to the band. We show an EMU-II which was used by Depeche Mode and auctioned off a few years ago.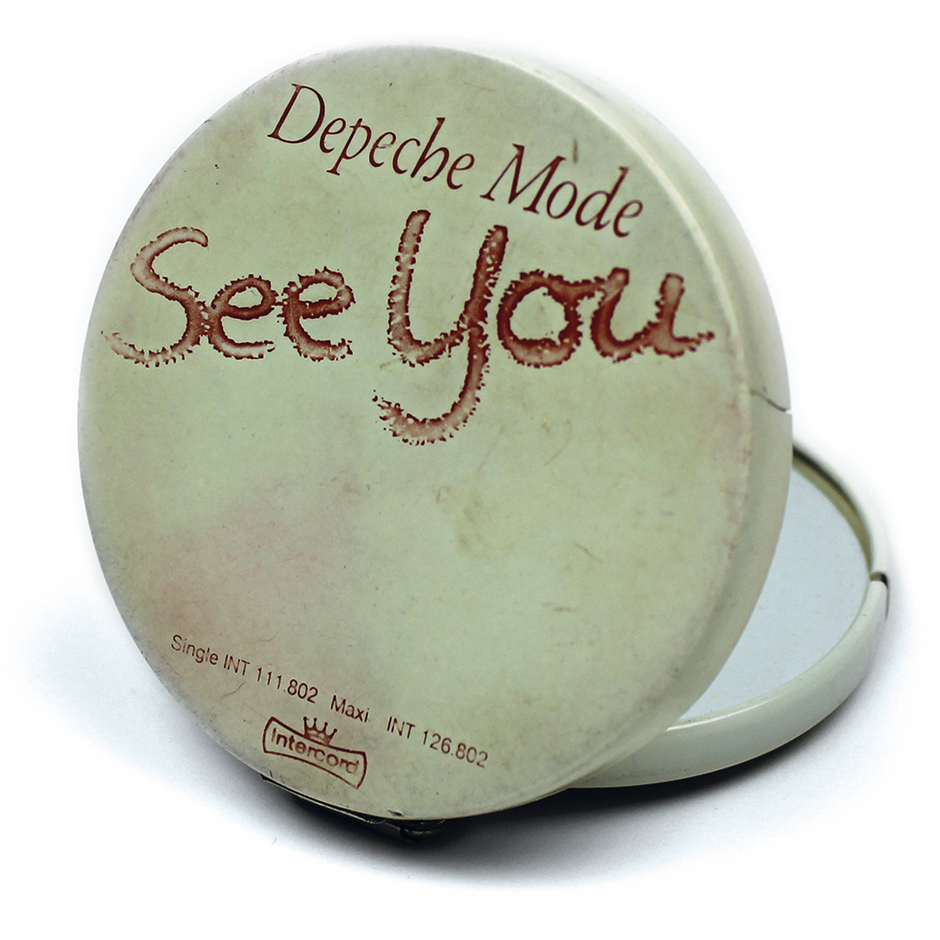 1982 • SEE YOU Promo Spiegel
As a special promotional gimmick, the German record company Intercord sent this "See You" hand mirror with printed release information to the media and trade partners in 1982. The dissemination may have been minimal—among collectors there is only one known example.
Depeche Mode Fan Exhibition
Zagreb: 09–23.05.13, Galerija Klovicevi Dvori
Budapest: 11–23.05.13, Design Terminal
Bratislava: 15–25.5.13, Telekom shop in Polus City Center
Berlin: 7–20.06.13, Warenhaus Jandorf
Deutsche Telekom presents Depeche Mode
Athens Fri 10.05.13
Sofia Sun. 12.05.13
Bucharest Tue. 15.05.13
Budapest Tue. 21.05.13
Zagreb Thu. 23.05.13 i
Bratislava Sat. 25.05.13
Münich Sat. 01.06.13
Stuttgart Mon. 03.06.13
Frankfurt Tue. 05.06.13
Berlin Sun. 09.06.13
Leipzig Tue. 11.06.13
Hamburg Mon. 17.06.13
Düsseldorf Wed. 03.07.13
Düsseldorf Fri. 05.07.13
Prague Tue. 23.07.13
Warsaw Thu. 25.07.13
Published April 09, 2013. Words by Louise Brailey.