The Insider's Guide to Berlin's Krake Festival
Every August, Berlin's stalwart KILLEKILL techno outpost hosts a week-long festival to showcase and unite talent from the city's highly developed field and beyond. Krake culls DJs from local crews like the artistic minds behind Neukolln's Sameheads bar and imports talent from France and the UK, and events include label markets and parties at famous clubs like Suicide Circus and the Berghain Kantine. This year it's bigger than ever, as they've added an art installation at Urban Spree and will host a workshop with Ableton. We asked KILLEKILL boss Nico Deuster to help us sort through the many arms of the Krake Festival for the super-special functions.
Monday, August 3: KRAKE Opening with Monolake, DAT Politics and 5XL @ Urban Spree 18:00
For the opening night of the festival, we usually try to book live performers, experimental visual arts and some special gimmicks to create a night that's as wild and eclectic as the whole festival. This year we have DAT Politics from France, which to us is one of the most interesting electronic bands on the planet. They were a bit out of focus recently, but they have a new album soon and a remix for our personal superhero, David Lynch, so the timing seemed perfect to include them. Another highlight that night will be 5XL, a collaboration among five young musicians who are all involved in other successful projects and use this alias for techno live jams. We'll also open the Krake art exhibition that night, which will be open all week long and features Destructive Observation Field by Monolake's Robert Henke and a multicolor laser beam that burns a plastic plate to create expanding and contracting forms that have a semi-organic appearance.
Tuesday, August 4: Label Boutique @ Urban Spree 14:00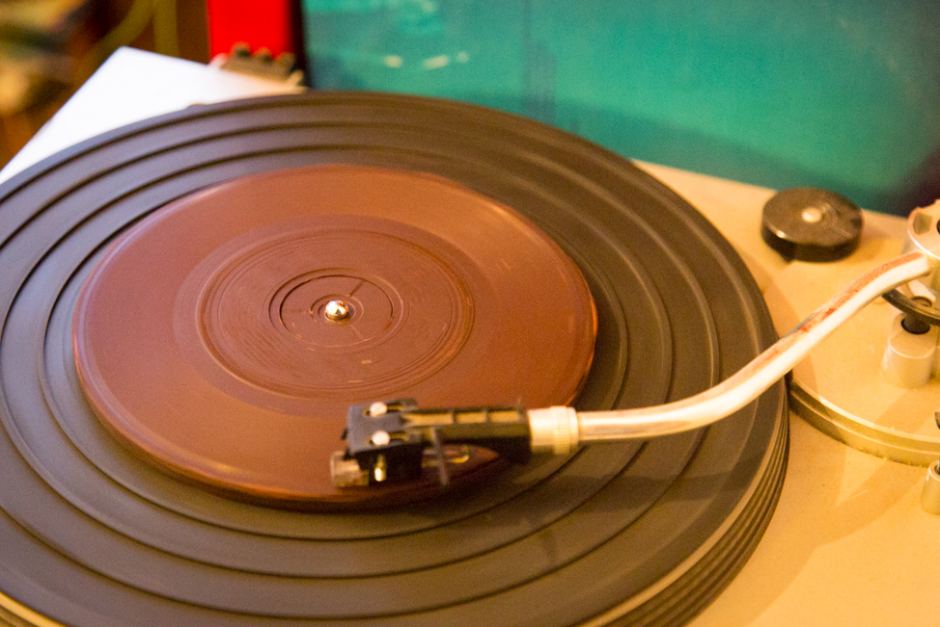 In order to create a platform for Berlin's vivid electronic music scene, we contacted our favorite local labels, record stores and agencies to set up a market where you can browse releases and merchandise for rarities and goodies. There will also be DJ sets, a panel on music rights management in modern times and a live performance by Julia Drouhin, who creates chocolate records with hits from dead musicians that can be heard and eaten by the audience.
Wednesday, August 5: Bodies & Minds @ Berghain Kantine
Our Wednesday night at the Berghain Kantine is a classic; it's where the whole KILLEKILL story started, and it has been a part of every edition of the Krake Festival so far. This year, we're cooperating with BODIES, a Berlin collective that has set up a few impressive nights in Berlin that combine extreme body performances with techno. On the musical side of things, we'll present live sets by INNER8 and Ken Karter, and later the KILLEKILL DJs will take over, including Alienata, who has built a solid reputation with her extraordinary selection and outstanding sensibility for the crowd, KILLEKILL boss hog DJ Flush (that's me) and Fist Van Odor, who's a freak who'll teach you how to be one, too.
Thursday, August 6: Krake x Ableton Workshops @ Urban Spree
You're invited to a day of creative workshops and music-making hosted by Ableton. Eomac and Arad, AKA Lakker, will present in-depth track deconstructions and insights into performing on-stage with Live. Ableton Product Specialist Jesse Abayomi will demonstrate Ableton Push and its workflow, and workshop participants will be able to try Push for themselves at the Push Playground. To round things out, the Ableton User Group Berlin will present a live laptop/hardware jam hosted by Ableton Certified Trainers Maya Sternel and Brian Smith.
Friday, August 7: Krake Club Night @ Suicide Circus
https://soundcloud.com/electronic-beats-radio/eb-radio-presents-rroxymore
On Friday, the final stage—Krake weekend—begins! One of the performances I'm looking forward to the most is Cassegrain & Tin Man, a cooperation that combines both their distinctive sounds: moodern techno and classic connoisseur techno, respectively. After some outstanding releases, they've finally set up a live show together, and we're really proud to have them. I'm also particularly looking forward to rRoxymore's performance on the open air floor, as her Boiler Room set really fascinated when I saw it. Super subtle house with an experimental touch, plus her beautiful voice—just great!
Saturday, August 8: The Kraken @ Suicide Circus and Urban Spree
https://soundcloud.com/electronic-beats-radio/eb-radio-presents-arad
Saturday night's peak combines the professional club situation of Suicide Circus with Urban Spree's DIY style. It'll be a four-dimensional blast filled with great music from subtle electronica and ambient to the freakiest shit in techno or electro, outstanding visual art and everything in between. There's a floor for the UK bass sound featuring Eomac, Arad, Kamikaze Space Programme, Bintus and Untold, the latter of whom we consider one of the most progressive electronic music producers in recent years. He has a new and extremely reduced A/V show, which we're super excited about. The second highlight of the night takes place on the electro floor, which will be headlined by legendary project Hypnobeat, who modestly claim to have invented techno in the early '80s. Regardless of the claim's veracity, their multi-drum machine percussive session is a unique experience. But what really makes this night special is the diversity on offer with all the local networks. Last year, the atmosphere that permeates the huge playground in the middle of Berlin left me standing with my mouth open time and again.
Sunday, August 9: Closing Party
After long discussions about whether we really need this, we've finally decided to set up a little closing party that's exclusive to the team, artists and those who hold full festival passes. Personally, I think it'll be a highlight for me, as my job will be done and I'll finally be able to relax and enjoy the music. The lineup is secret, but strong!
Buy tickets to Krake Festival here. Cover photo by Jo Ruckelshausen.