This Obscure Lithuanian Festival Won't Be a Secret For Long
In 2008, Ben Klock played for a few hundred ravers deep in the Lithuanian woods at a small gathering called Sūpynės. Since then, the festival has grown considerably and moved to a location that can host its swelling numbers: Pakretuonė, a 5,000-capacity remote camping site and water mill in Eastern Lithuania near a beautiful lake often referred to as "Monolake." Last week, Klock returned to the forest to perform at the event's 10th edition. This time he arrived with several of other Berghain and Panorama Bar resident DJs for an Ostgut Ton showcase, which spoke to Sūpynės' prosperity so far as well as its future potential (and perhaps that of the Lithuanian scene as a whole). Although it's already a big festival by Lithuanian standards, Sūpynės remains a secret to most, and foreign visitors still see it as a boutique electronic music event. But it's not just for minimal heads anymore.
Pakretuonė itself is truly spectacular, both for those seeing a real Lithuanian forest for a first time and for those who come every year, so it's enchanting and surprising every time—especially during dusk and dawn. Having a car is a luxury, but the best, safest and swiftest means to reach the woods is the train from Lithuania's capital city, Vilnius. Think of the 20-minute walk down the forest from the train station as a bonus hike or warm-up exercise. Deciding where to pitch your tent might be tricky, as there's no single camping field, just a few spots are scattered around and between the festival stages. Collective experience holds that more trees above your head means less killer sun in the early hours. Food and drinks are available around the site, so you don't have to travel miles and miss your favorite artist because you're hungry. The selection is huge and generous and the prices are fair, which is especially delightful because attendees don't have any other options; the closest shops are very, very far away.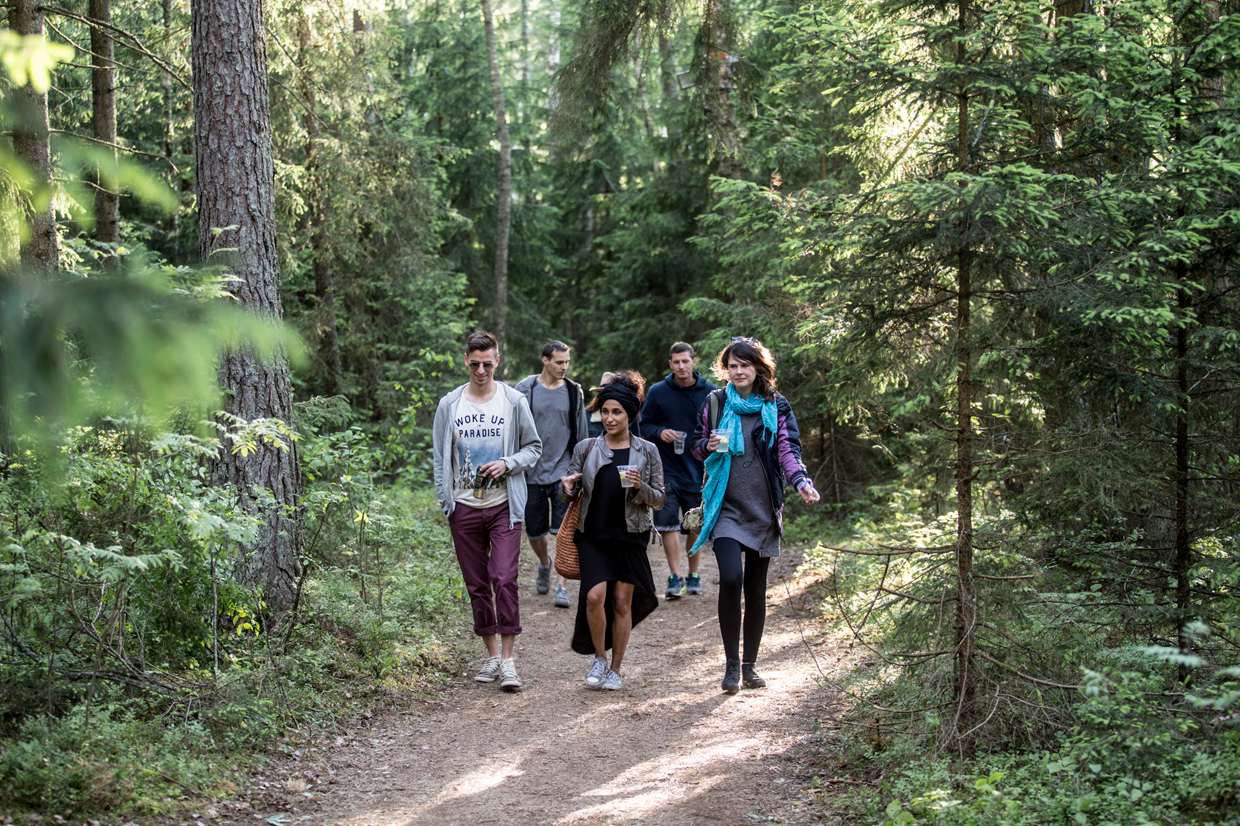 The organizational team behind the event, Minimal.lt, lives by the principle "less is more," and they named the stages accordingly. MORE is situated in a big clearing and dedicated to big-room house and techno, as well as some of the more high-profile imports. LESS sits on a small hill in front of the lake and is specifically designed to augment the beauty of dusk and dawn, as the backdrop of the stage is transparent. Due to increased ticket sales, Sūpynės has introduced a few additional spots, like the afterhours HIGH area and LOW, the zone dedicated to slower beats. All four are pretty far apart, so it's impossible to catch everything and everyone. But Sūpynės is as much about love, friendships and nature as it is about music, so missing a headliner or two doesn't hurt.
The inaugural night, Wednesday June 24, showcased the talents of local DJs on a new camping site on the other side of the lake, reachable by boat. Thursday was much busier because many festivalgoers asked for a day off on Friday, and many artists also arrived to give themselves a day to settle in before their sets. That's one of the great things about Sūpynės: many performers stay for the whole weekend and don't just swing by for their gig. That's especially handy on Sunday when the official line-up is over but people still want to dance. There's always someone with a crate of records onhand.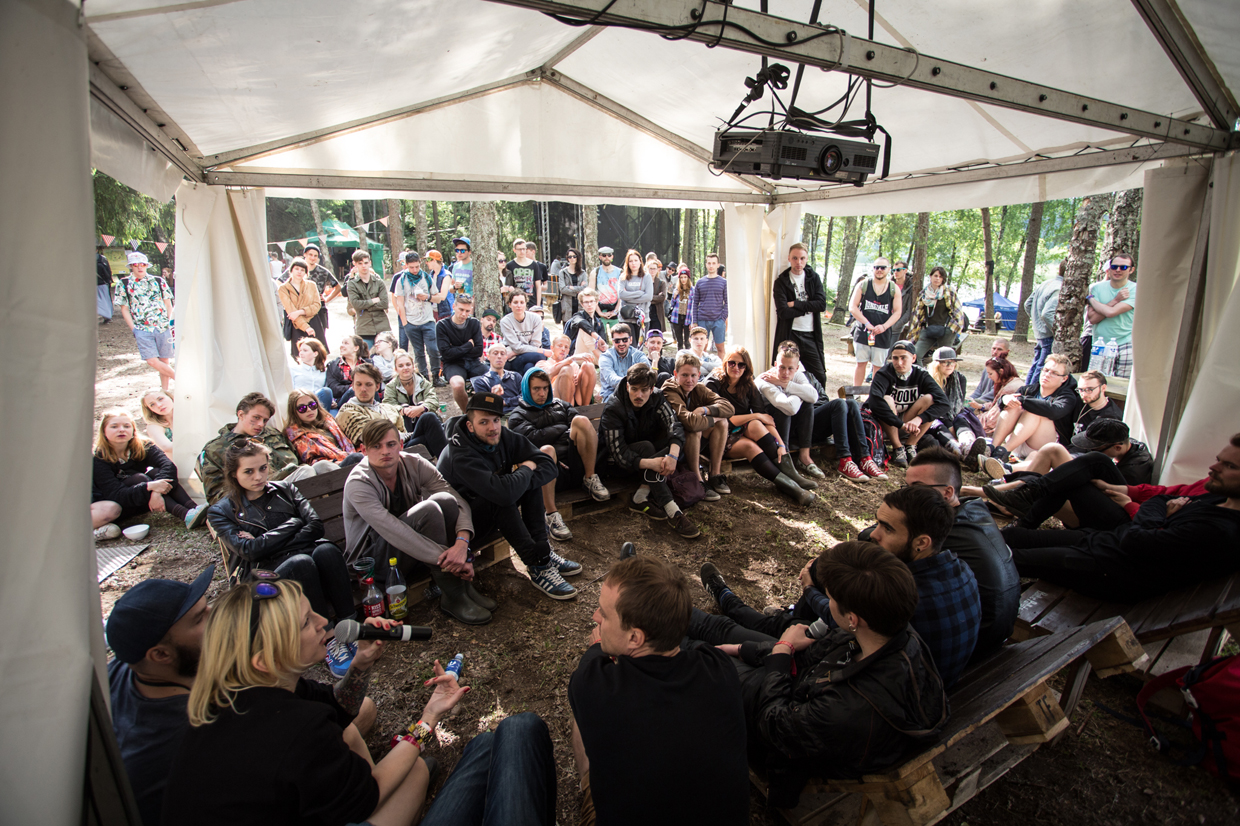 On Friday, LOW hosted a showcase for Eternia Music, an aspiring Lithuanian drum'n'bass label. Meanwhile, dubby rhythms prevailed at the LESS stage. Friday dusk was adorned with skillful ambient and dub techno grooves from Sraunus, a local Sūpynės hero, and Profile, an emerging Estonian talent. Both laid perfect ground for the after-midnight madness at the MORE stage, where Ryan Elliott opened the Ostgut Ton showcase. Considering how out-there the rest of the festival was, physically and musically, Elliott's choice of tracks felt a bit too safe.
Vessel delivered a brutal yet mesmerizing live act, shredding everything and waking everyone in the LESS area. But Ben Klock still owned the night back at MORE. His selection was absolutely warranted but, like Elliott, he could have been braver given the crowd at hand. Function, whose set time was was pushed till the early morning, kept everyone going till the sun came up with an unblemished live performance, and the HIGH stage promptly opened when he finished. There, local talent Manfredas kept it rolling past lunchtime.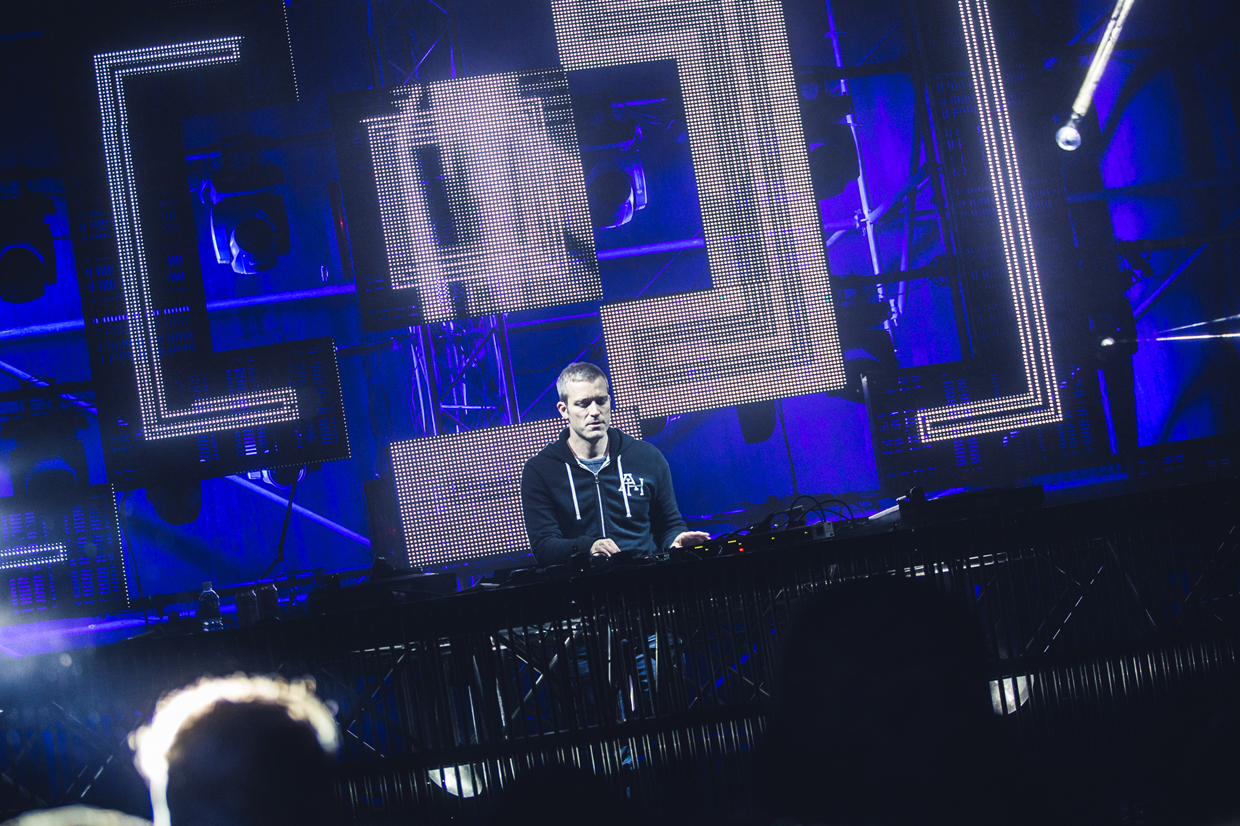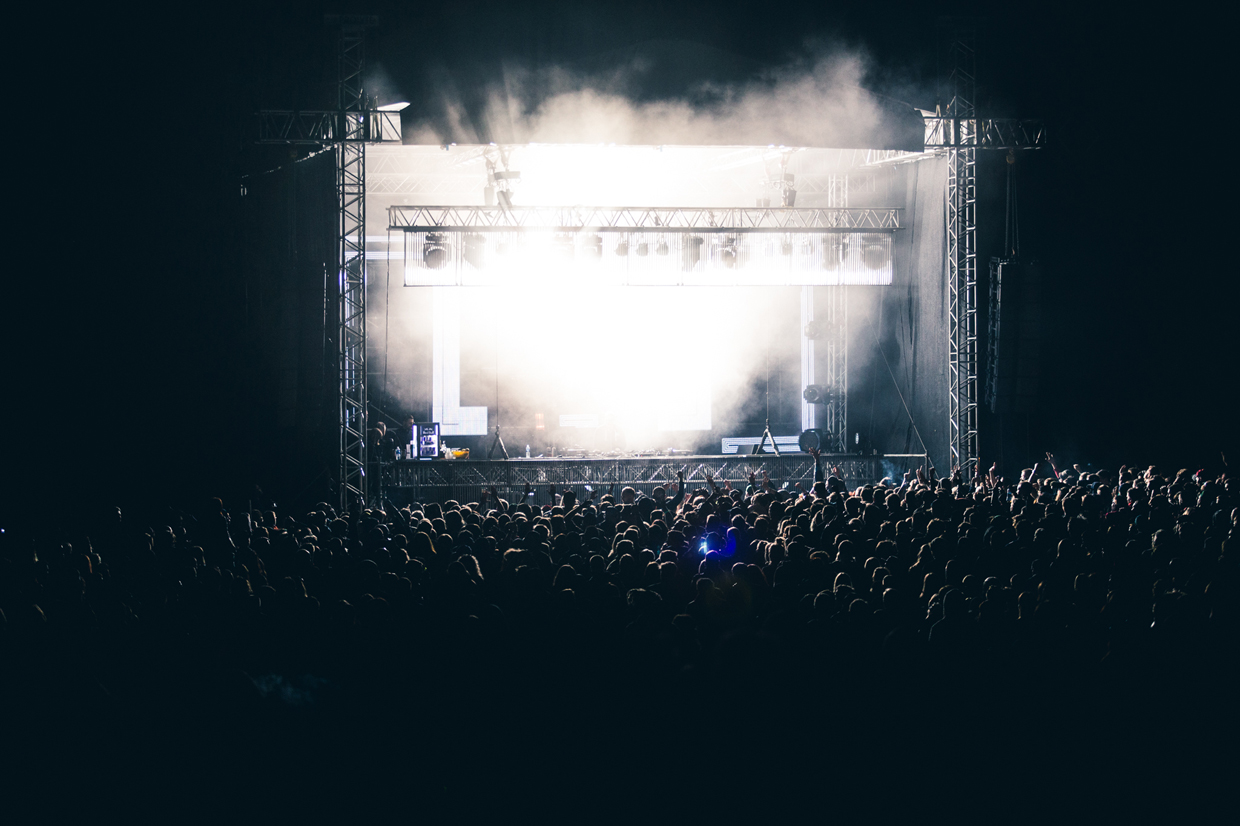 Other highlights from abroad included hypnotic techno selections from Berlin-via-America Xosar, who performed at the same time as solo experimentalist Inga Copeland. The latter asked the technical support to make the LESS stage as dark as possible before answering a stream of emotional questions in a meditative voice and a reserved sonic palette.
Although the relatively high-profile imported artists on the lineup drew crowds, local acts made a strong impression. Many agreed that the Saturday evening set from Lithuanian indie-electronica band Without Letters was probably the most special concert-based set of the year. It took place after a day of performances from other local acts—mellow loops from Paulius Kilbauskas, synth anthems from Darbo Džiaugsmai and back-to-back sets from Lithuania's Despotin Beat Club—and a series of daytime workshops. A rising Lithuanian talent who currently resides in Denmark, Darius Vaikas delivered one of the most memorable dance floor sets of the weekend. Although he had a difficult slot—9 PM, which is a time many choose for a nap, pint or snack—Darius managed to make the most of it, and quickly attracted a considerably big crowd around the MORE stage with his lush, live grooves.
Sūpynės' 10th year was extremely polished, from the selection of music to the visuals, installations and stage designs—but it still felt raw and DIY. That's the festival's greatest and most beautiful asset: it provides the most basic means for human needs, but it also encourages you to immerse into the nature and remember how to live in peace with it. All this makes it very hard to come back to the real world, and after a mere two or three days in the forest, asphalt starts to feel weird under your feet. Thankfully, Sūpynės hosts a party back in Vilnius on the Monday following the blowout so that all the revellers and local artists can wind down together.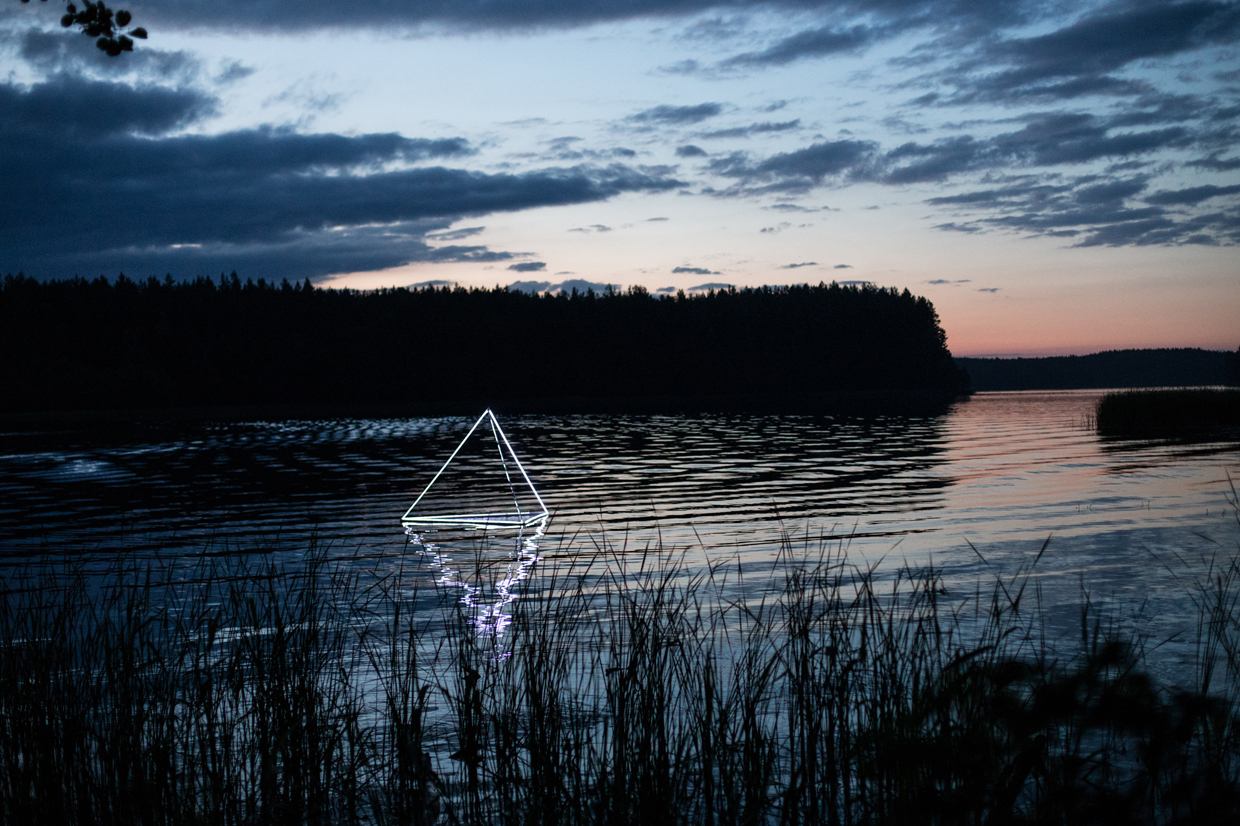 All images by Tautvydas Stukas.