Tropical Storm: Lauren Martin on John Talabot's DJ-Kicks
John Talabot's debut fin was a muggy, sun-bleached affair which became the critics' favorite in 2012. However, his contribution to longstanding mix series DJ-Kicks suggests the weather may be about to break, says Lauren Martin. John Talabot plays Electronic Beats Festival Budapest this Friday, October 25th—for full details, head here.
With the release of his 2012 album fin, Spanish producer John Talabot's sound was hailed as having something quintessentially Mediterranean about it; crystalline shards of disco, house and indie pop shimmering across a humid landscape, woven into the kind of underhand Balearic rhythms that evoke dancing on a beach at sunset with a mojito in either hand. In its restrained sort of luxury fin was an engaging debut, but there's always been elements of Talabot's work that have insisted on something heavier than fin could carry: a mood that he was maybe unsure that he wanted to explore at the time, or couldn't be portrayed in the style of fin more fully. Perhaps the landscape of fin felt humid because a storm was coming, as Talabot's contribution to the DJ-Kicks mix series conveys this sense of uncanny gloom.
Speaking of the release, Talabot insisted that "It's not an easy mix. It's quite strange. It doesn't really build up in the way many mixes do. A lot of the tracks I've never played in a club because they wouldn't work." Fittingly then, in the style of a series that encourages DJs to indulge in the unexpected, or less club-orientated facets of their tastes, Talabot's mix is a curious yet compelling self-portrait figured through fin's sonic palette of muted greys and golds, showcasing his talent for weaving the smoothest routes possible between various lo-fi, esoteric elements of house.
Across the twenty-seven tracks, Talabot builds a melancholic atmosphere that feels almost masochistically inviting. Those Balearic shards of light do still burst through, but now it's a grimmer sight, illuminating the dust hanging densely in the humid air. In a track list that has no heavy hitters or of-the-moments anthems, the theme comes across as finding familiarity in seemingly disparate elements: making multi-layered connections between his impeccable mixing, his collaborative work as a producer, and his curatorial talents as a label head that could be seen as too subtle for a big room club set.
In terms of mixing, Talabot finds a warmth in the sluggish thump of Madteo's "We Doubt (You Can Make It)", and pulls it to the fore through the hissing percussive afrobeat and choral inflections of Elmore Judd & Rowan Park's remix of Harmonious Thelonious' "The Grashopper Was The Witness". It's a gorgeous arrangement that shows his ear for teasing out subtleties—something that comes across in the curatorial elements of the track list itself, too. There's selections from his own Hivern Discs label—two fuzzy, mournful cuts from Bostro Pesopeo & Pional and Mistakes Are OK—complimented by the sensuality of Moodymann's remix of Mara TK's "Run", and the hollow, woodwind-inflected sound of Alex Burkat's "Shower Scene".
He doesn't miss an opportunity to flaunt the scope of his vision either: by mixing his own "Without You" into Bowman's soulful cut "Klinsmann", and then rounding off the mix with a track from their Talaboman project "Sideral" (a darker, more driving slice of techno with an almost UK funky-esque chime melody), he shows just how deep he can reach, given the right collaboration. On reflection, Talabot's contribution to the DJ-Kicks series doesn't feel "strange" at all—rather, it shows that gloomier side to Talabot that fin was reaching for, with evident finesse. ~
John Talabot's DJ-Kicks is released through !K7 on November 11th.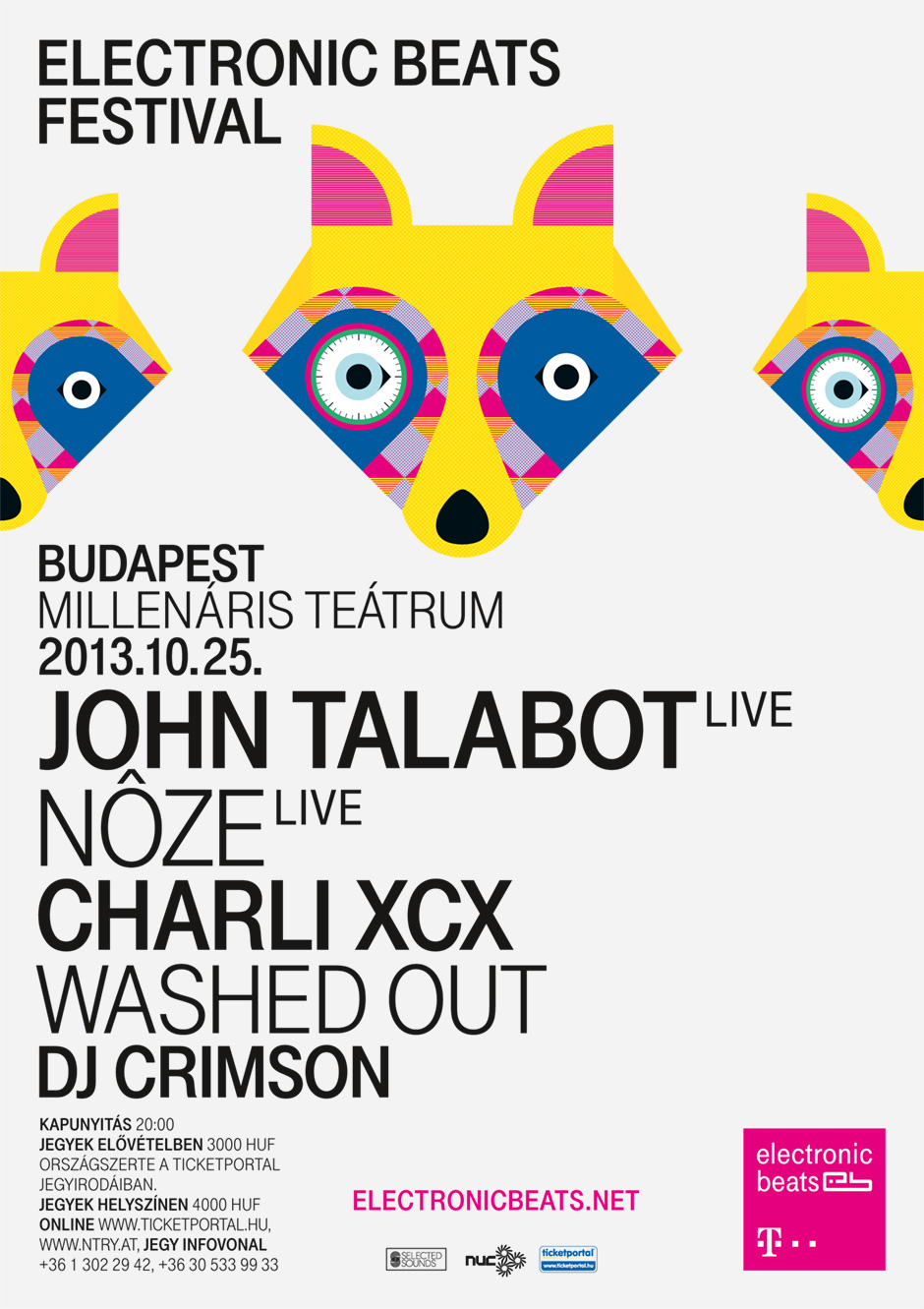 Published October 22, 2013. Words by laurenmartin.