Underground Artists Review Kendrick Lamar's Album
After almost three years of anticipation, American rapper Kendrick Lamar's latest LP, To Pimp a Butterfly, surprise landed last month.
Within days the album claimed the top spot on UK charts and broke the record for highest number of streams in a single day on Spotify. Given the overwhelmingly positive response from mainstream outlets, we decided to test Lamar's efforts against a different set of ears, so we enlisted Tairiq & Garfield, the twin brothers signed to Oneohtrix Point Never's Software label, a gritty NYC producer known as Gut Nose, an ascendent Polish techno experimentalist and SHAPE participant called Zamilska, and South London hip-hop duo Krept & Konan (whose own album is due out July 6) to submit their reactions. On the whole—and despite some initial reservations—their reviews all came in favorable.
TAIRIQ & GARFIELD on TO PIMP A BUTTERFLY
"Ever since his earliest releases, Kendrick has created music with incredibly deep passion and by meditating on past events. To Pimp A Butterfly uses the same skill set, but takes it a bit further into the depths of modern LA culture. The musicality is very high octane and he's usually very transparent with lyrical content and vocal work, which is a rare quality for an album these days. As for many LA musicians, constructs are vehicles of oppression for Kendrick, so he tends to push above and beyond the law to rebel with the use sloppy, off-kilter drums to actively show that those imperfections."
GUT NOSE on TO PIMP A BUTTERFLY: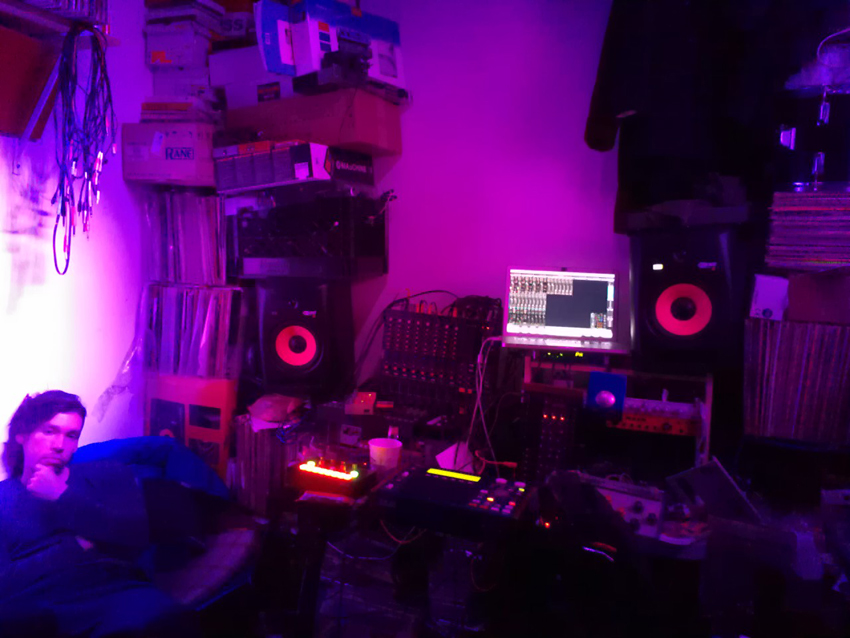 "On To Pimp A Butterfly, Kendrick deals with themes like socioeconomic status, violence, sex, racism, fugazi-ism, death, love, empowerment, and positivity. Lamar speaks with an uncanny valor against a panache of slick soundscapes. The record's song-to-song eclecticism grabs an attention span with a vice-like grip until its final seconds. The way Butterfly unfolds had me thinking I was cast in a Spike Lee picture, souped-up on a good dose of generational angst. This album is a document for the times we live in. It is executed with balance, a balance akin to crossing the Grand Canyon on a tightrope, using a unicycle…blindfolded, without producing even one iota of sweat."
ZAMILSKA on TO PIMP A BUTTERFLY:
"I have to admit that I've never been a great fan of Kendrick Lamar, but I've decided to give the new album a listen because my friends couldn't stop raving about it. After my initial listen, I studied the lyrics and had to agree with them; this album is a strong contender to become one of 2015's most remarkable albums. To Pimp A Butterfly travels through undiscovered musical areas and it left me in a very focused and emotional state long after I finished listening to it. Kendrick's latest album isn't simple or a party record. There is a noticeable amount of soulful electronica, funk, jazz and gospel, but you won't find much run-of-the-mill hip-hop here. Everything on it is meticulously considered and nothing was left to chance, so it contains 16 perfectly composed tracks, each of which is full of importance.
What speaks to me is the fact that this album is loaded with truth, courage and emotions. It's an 80-minute story about growing up, becoming famous and trying to deal with new and often difficult reality, and about staying on top without compromising. It's a history of African American oppression. It's a story filled with anger, rebellion and hunger for revolt. Kendrick shows that he is not a rapper who writes trivial songs for money, and although he isn't the first guy to talk about these issues, he does approach them with a fresh and honest perspective. While listening to the album I was under the impression that he speaks to every person individually. I felt enchanted by this album. I rarely give artists the benefit of the doubt, but this time I'm truly convinced. Full respect to Kendrick."
KONAN on TO PIMP A BUTTERFLY:
"It's cool; it's one of those albums you've got to play in its entirety to really appreciate. The fact that Kendrick can do that on his sophomore album is ballsy, because it doesn't work for everyone. It shows he's not afraid."
KREPT on TO PIMP A BUTTERFLY:
"The album is like a statement on everything going on at the minute in the US, and I think it's come out at the right time because it's a narration of society's contemporary issues. When I first heard it I could hear the influence of old Tupac, especially on the last track, 'Mortal Man,' which features an imaginary interview with Pac—that was surreal. I kind of see it has a feeling of D'Angelo's Black Messiah album; that funk is the kind of music that you can't help but bop to when it comes on. It's a great feeling when an artist in 2015 can bring back that feeling and soul and still push through their lyricism. I guess it shows that music is timeless."
Check below to read Scuba, Modeselektor, and Zola Jesus review Björk's Vulnicura or  Louisahhh!!!'s epic review of Drake's latest LP.
Published April 10, 2015.