Videodrome 126 – This week's best videos
Each week (well, almost), Moritz Gayard rounds up the best new music videos, so you don't have to.
Wait, what happened last week? Where's Videodrome #125? Well, last week was mad: Readers Poll, Scooter Ticket give away, Dean Blunt live, Roadmap 2014, and so on. For all real music videos lovers, let me unveil this lost 'drome #125 right here.  1. 임창정-문을 여시오, 2. Prince Rama, 3. AUSTRA, 4. Max Cooper , 5. Death Grips, 6. IISA, 7. TOP, 8. Bob Dylan, 9. patten, 10. M.I.A. And now the new and cool videos from the last week, unfortunately w/o room for Sophie Ellis-Baxtor, Arcade Fire or Icona Pop.
#1 Ricardo Donoso – "The Redeemer", directed by Michael Formanski
Smooth, digital road trip for Ricardo Donoso's stellar release As Iron Sharpens Iron, One Verse Sharpens Another—out last month via Digitalis.
#2 The Underachievers – "Leopard Shepherd", directed by Wrung x Issa Gold
While prepping their Brainfeeder debut album next year, here's the Paris-shot video for last year's "Leopard Shepherd", off their impressive Indigoism mixtape.
#3 Nguzunguzu – "Mecha", directed by Jude MC
"By sampling footage from contemporary sci-fi and action films I am able to, through a process of divination, analyze the culture surrounding technological advancement and the mechanization of earth. Through time, we will see if life imitates art along the path of what is prophesied in these films, in the meantime they are certainly entertaining to watch." – Jude MC
#4 Sky Ferreira – "Night time my time", directed by Grant Singer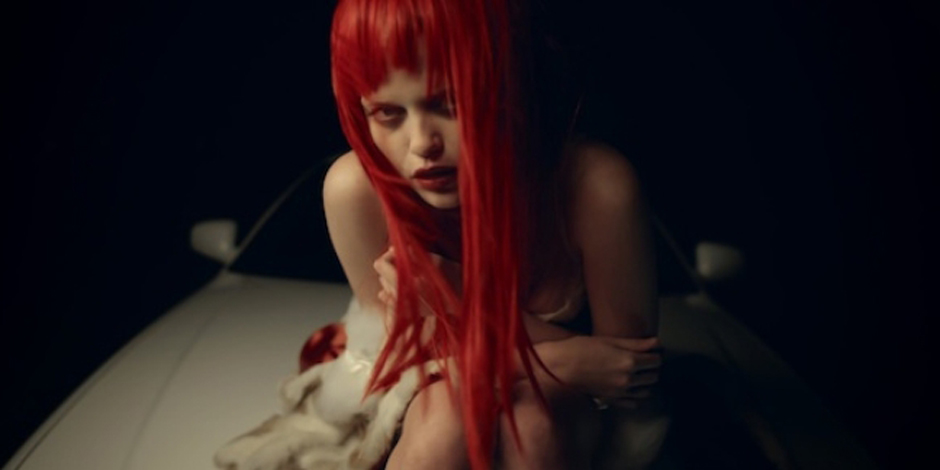 Sky Ferreira's dark and twisted video for "Night Time, My Time", the title track from her new album, Night Time, which is out now via Capitol. Click the pic above for the video.
#5 Factory Floor – "Turn it Up", directd by Dan Tombs
Here is the new video for Factory Floor's track "Turn it Up". The first single from their self-titled debut album, which is out now on DFA Records.
#6 Axel Boman – "Fantastic Piano", directed by Axel Petersén
Swedish DJ-producer maestro Axel Boman. Love the simple video making: You only get lights reflecting on water and it is entertaining!
#7 Mike Will Made It ft. Future – "Faded", directed by Mike WiLL
Mike WiLL Made It has released the official music video for this song "Faded" featuring Future. The song is off the producers upcoming mixtape, #MikeWiLLBeenTrill, which will be released in December.
#8 Popnoname – "Anna", Directed by Uldus Bakhtiozina
Cologne based Jens-Uwe Beyer aka Popnoname premieres his new music video with a track taken from his third album 50 °. Video directed by Uldus Bakhtiozina.
#9 DJ Haus – "Addicted 2 Houz"
Yeah, old school is new school is old school is new school.
#10 Pharrell Williams – "Happy", directed by We Are From LA
Pharrell Williams presents "Happy", the world's first 24 hour music video. See the full interactive 24hour music video HERE.
For more editions of Videodrome, click here.
Published November 27, 2013. Words by moritz.schmall.