Visual Feels: Iceberg Simpson
Dredging tumblr and beyond for the best crap for you to look at. Here's your feels:
Riff Raff does a real "riff", you could say, on Simpsons, in this parody shirt. What emotions should one feel when they see this? Discuss it with your friends, again remembering that it's more just a parody rather than a joke—laughter should not be evoked, but maybe it will anyway? You never know what will happen with this wild college partyman, and the same goes for this adventurous shirt. Dang it—you're really gonna FEELS this one!
A-c-t-u-a-l-l-y no Simpsons parody shirt can compare with the literally thousands of really good bootleg Simpsons merchandise. I'm lighting a candle every day in the hopes I'll wake up in this one: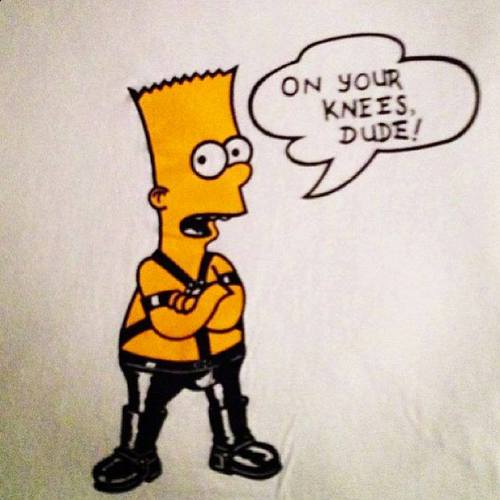 Wow! These feels!~
For more feely goodness and exclusive material, check out the Electronic Beats tumblr.