Visual Feels: Oscar Face-Off
Sifting through tumblr and beyond to find the best crap for you to look at. Here's your feels:
Normcore Twitter person: Ah yes the OSCARS, what did MY FAVE CELEB wear when FILM won the LOTS OF AWARDS? So good omg
Me on Twitter: WOW COOL CUM!!!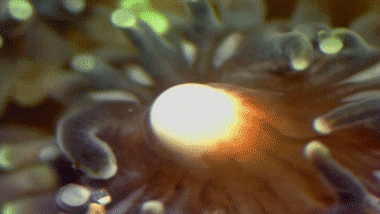 Fabulous actress (?) Anna Kendrick wore a beautiful pink coral dress to the Oscars—but who wears the c-bund better?? My vote's on the ejaculating coral, propagating its species deep beneath the ocean. Cast your vote below to win!
Click here for more Visual Feels.
Published February 23, 2015. Words by Daniel Jones.