Wanderlust: 72 Hours in Vienna
In each issue of our print magazine, we visit various cities around the world, speaking with residents and getting their stories. Here we present a portrait of Vienna from the mouths of its own residents, originally printed in our fall 2013 issue. Electronic Beats returns to Vienna next Saturday, November 23rd as part of Electronic Beats' festival season—for full details, head here. All photos by Luci Lux. Main photo: Vienna's Prater amusement park at dusk.
The quality of life in the former capital of the Austro-Hungarian Empire is indisputably high: the drinking water is the purest of any city in the world, the politics have become slightly less fascist since the death of Jörg Haider, the food is delectable, and its disparate music scenes remain vital. But it still feels sleepy. Almost everywhere you look, architectural pomp serves as a reminder of Vienna's former life as a geopolitical superpower and its status as the birthplace of most significant branches of modernism, from philosophy's linguistic turn and the rise of psychoanalysis to the advent of atonality. This is a city defined as much by its former greatness as by the forced exile of its greatest citizens. Where does that leave it today?
Thursday night: A long dinner with Peter Kruder of Kruder & Dorfmeister (and G-Stone Recordings) at Gelbmanns Gaststube, Wilhelminenstrasse 62.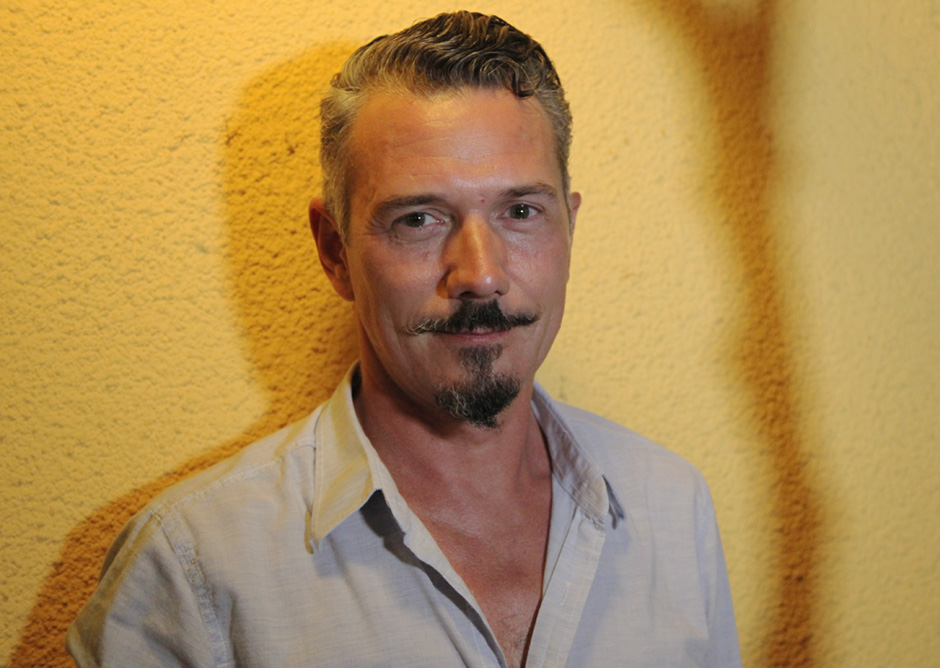 Peter Kruder is an electronic musician and founding member of both legendary duo Kruder & Dorfmeister and the label G-Stone Recordings. He also looks a bit like Mephistopheles these days.
I grew up in Vienna and I never really wanted to leave. When Kruder & Dorfmeister became successful our travelling schedule was insane. Within three years I'd been around the world a couple of times, and only a few other cities really appealed to me in terms of living. Over the last fifty years, Vienna hasn't changed that much in its appearance. You still see old neon signs and other relicts of the past. Life is beautiful here; the food is exceptional in almost every traditional Gasthaus—family-run restaurants that you'll find all over the city. The quality of the water is also incredibly high; everybody here drinks it from the tap. It's been certified as the best drinking water in the world. This is true quality of life. But the best thing about my hometown is that you can be who you are. Nobody will bother you.
Of course, there is a price to pay for that freedom. The Viennese are only superficially friendly. It's been said that we are actually curmudgeons deep down, which I would agree with. Here, you're allowed to be introverted and gruff. But if you dare to dig deeper, at the core you'll find warmth and heartiness. See it as a series of tests that you have to pass if you'd like to enter the soul of Vienna. The arch Viennese is like a piece of Esterházy torte that consists of many layers—all of which carefully make up that special taste.
As a musician in Vienna, all kinds of music shaped my taste. In the legendary U4 club, DJs would spin an extremely wide variety of records, and, on account of that kind of eclecticism, I was socialized in equal parts by Italian cosmic music, New York no-groove, bossa from Rio de Janeiro, punk and new wave from London and many more styles. I always loved putting in effort to explore new musical territory—as opposed to things that are omnipresent here, like classical and Viennese waltz music. Musically speaking, Vienna has always been a melting pot of sorts, and that's surely led to open-mindedness on the behalf of DJs and musicians. You're rarely confronted with crowds that only enjoy one style of music. I have to say that I love this attitude, and it has strongly informed my own way of planning my DJ sets. At the moment, I rarely play less than four hours, which is time enough to take the crowd on a musical trip from one style to another.
Talking about music in Vienna, one name must be mentioned: Falco. I had the pleasure of meeting him once in person. He wanted Richard [Dorfmeister] and me to help him produce his next album but then tragically died a couple of months later in a car accident in the Dominican Republic. Falco is something of a godfather to Vienna's modern music scene. Even if you only take his first three albums, Falco's style was the definition of cool for multiple generations here. He used to hang out with the dangerous bosses and barons of the red-light district of Vienna, the so-called Strizzi—and he adapted their slang. Talking to him was like talking to a duke of organized crime. We once headlined a show in the city at the Heldenplatz in front of an enormous crowd of around 50,000 people. We took great care to put together a rocking set list. The only problem was the finale. Richard and I couldn't find a fitting track. Only hours before our show, I heard Falco's "Ganz Wien" ("All of Vienna") in a taxi with the infamous lines: Ganz Wien ist heut' auf Heroin / Ganz Wien ist so herrlich hin.  ("All of Vienna is on heroin, all of Vienna is totally wasted.") That's what we played as the last track, and I've never seen any crowd react as enthusiastically and heartfelt as that night. It still gives me the shivers.
Friday: Coffee and conversation with Therese Muxeneder, head of the archives at the Arnold Schönberg Center, Landstraße 1030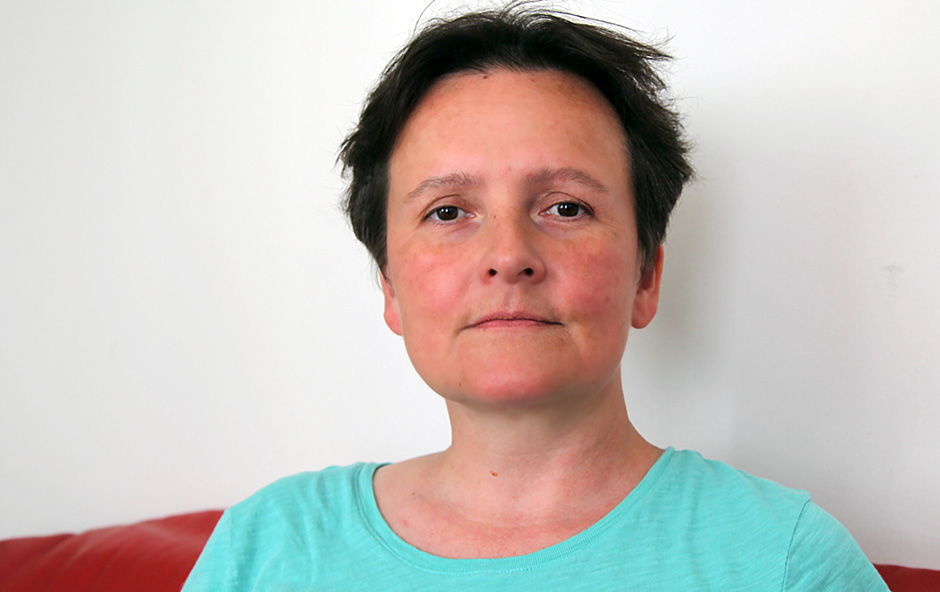 Musicologist Therese Muxeneder is the head of the archives and library at The Arnold Schönberg Center in Vienna.
The Schönberg Center was founded in 1998 and houses the entire Schönberg estate, which was moved from Los Angeles to Vienna. There had been an entire Schönberg Institute at the University of Southern California, between 1975 and 1997, but at some point there was a fight with the Schönberg heirs, who weren't pleased with the fact that the building was also being used for unrelated purposes. This resulted in a worldwide search for a new home for his archives, and appropriately enough, Vienna won. Of course, this is Schönberg's birthplace, and Vienna was the only city to offer his heir's an institute that functioned independently from an academic system. We are publicly funded by the city and the Austrian government and celebrated our fifteen-year anniversary this year. This independence is important for numerous reasons, but it's also especially appropriate when considered in connection to his biography as an artist and composer. Schönberg grew up in the second district of Vienna in a Jewish family. He did not attend university and was entirely self-taught in terms of musical education. In the late 1890s he converted to Protestantism—a fairly common occurrence for Jews seeking to find a place amongst the Austrian middle class at the time.
As Schönberg taught himself to be a composer entirely on his own, step by step, he would analyze the scores of the Viennese masters from Baroque to contemporary music and eventually come under the tutelage of Mahler and Richard Strauss through his brother-in-law, the composer Alexander von Zemlinsky. Nowadays, being an autodidact is not an uncommon occurrence, but back then, within the extreme academic hierarchy of the classical world and in fine arts, it was practically unheard of. In my opinion, this independent thinking and independent ear is what allowed him to cause one of the first big scandals in music history: taking the classical string quartet and adding a soprano. Performed for the first time in 1908, the critics didn't know what to do with his String Quartet Number 2, which included texts by contemporary poet Stefan George. There were literally fistfights and screaming, punches thrown and chairs overturned. People rioted because of the music—that is, because of Schönberg's compulsion to speak a radically contemporary language, both lyrically and musically. His approach had nothing to do with provocation. There is nothing comparable in music today because on the one hand we're used to all kinds of styles, while on the other hand we're absolutely not used to expressing our feelings anymore in a concert hall—at least not with so-called "serious" contemporary classical music.
It always annoys me to consider how Schönberg has become an icon for "ugly" or "painful" music, demonized as one of the twentieth century's biggest muckraker composers. I see that as traceable to his compositions' fundamental lack of sequences and repetition. Twelve-tone phrasing is aphoristic. Strung together, these aphorisms form a novel, but not one that's easy to follow or wastes time with needless redundancies. You can't just take a twelve-tone piece and listen to it easily in the car. This is powerful, emotional music, not the kind you would find in a grocery store, although there is a famous story of the entire Schönberg family visiting a mall in California in the sixties and stopping to listen to the familiar music being piped through the spatious shopping area, which was Transfigured Night. I suppose in a positive sense, there's no accounting for taste.
Finally, I think it's important to mention how significant Schönberg is to artistic disciplines beyond music. You can't open a book about the history of art or European and American modernism without his being mentioned. And while most art critics scoff at Schönberg's paintings, painters themselves found Schönberg incredibly interesting precisely because of his unschooled approach. Kandinsky, Schiele, Paul Klee, you name it.
Schönberg famously left Vienna after Hitler's rise to power, and, as we all know, his music was denounced as "degenerate art" by the Nazis. When he was forced into exile, he converted back to Judaism and became interested in Zionism, which he also explored musically in later works. But it somehow seems appropriate that his radical approach to music and culture would be welcomed with such open arms in the New World. Schönberg famously told Theodor Adorno, "My music is not beautiful," but he might as well have said: not beautiful for everyone. After all, Schönberg also said: "If it is art, it is not for all, and if it is for all, it isn't art."
Friday: At home with Peter Rehberg, co-founder of label Editions Mego and technoise evangelist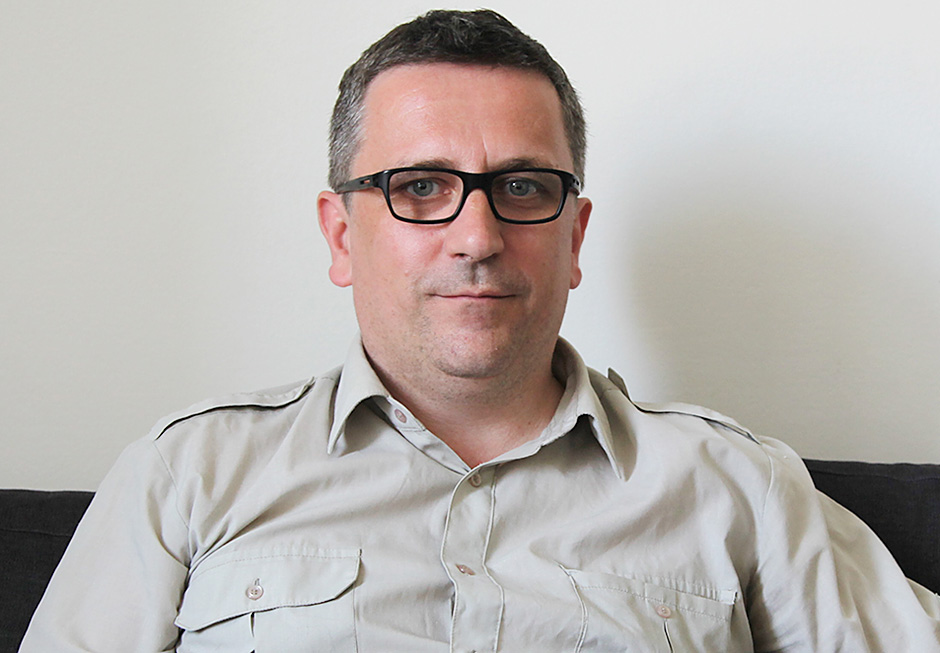 Peter Rehberg, aka Pita, is a British-born electronic musician and co-founder of the label Editions Mego, formerly known simply as Mego. He was making and releasing noisy techno long before it became en vogue.
In 1987, when I was nineteen, I left my home just outside of London with a box of records and a suitcase. I've no idea why I chose Vienna to move to; maybe it's because I didn't know anything about it and was intrigued by the mystery. However, within two weeks of being here I was DJing at a place called Chelsea, and two weeks later . . . I wasn't. They kicked me out because they didn't like good music, which is funny because I wasn't playing anything weird: Mark Stewart, Sonic Youth, On-U Sound stuff, probably a bit of Swans but fair enough, I was a bit too wild for them. It wasn't Gun Club. In the meantime I met the five people who were interested in the same things as me, and one thing led to the other. The so-called techno scene kicked off here during the late eighties, and I got involved with that. We started doing Mego as a reaction to, or rather against, boring techno labels, which is to say: we wanted to do something in the techno field but not mundane. People forget, the very first Mego records were distributed by Neuton, a big distributor near Frankfurt, and Ramon [Bauer] and Andreas [Pieper], my partners, operated the Mainframe label which put out Ilsa Gold beforehand, so we were actually part of the techno scene. But after two or so years Neuton dropped us because we weren't delivering the banging beats—we were a bit more . . . weird. In some ways we were the forerunner to the techno-and-noise hybrid which is very in now with people like Container and Pete Swanson—noise-scene people making this techno stuff, which is fair enough, I suppose. I mean, techno is basically noise anyway, rhythmical noise. The funny thing is that the new record on Spectrum Spools is by Donato Dozzy, and we're releasing the new Sensate Focus, which is house-y and techno, and it's kind of like: this is what we were doing when we started!
During the beginning of the original Mego label in 1994, our studio was based in Berlin because that's where Andreas lived, but later we concentrated on Vienna. It's a very comfortable city when you compare it to London, Paris or New York—those big, harsh cities where having a relatively normal lifestyle is hard. Of course, Berlin is the classic option for everyone in the creative field, and that's probably the reason I decided I didn't want to go there; you walk down the street, and you've met six musicians before you get to the first corner. I like the idea of anonymity; I like the idea that there's hardly anyone living on the same street as me. For a label like Mego, location isn't important anyway; all I need is a post office, an Internet connection and an airport. In fact, the label barely exists in Austria—I think I sell about five records here, and the Viennese music scene doesn't feed back on my work. Sure, I work with Fennesz, Philipp Quehenberger, Billy Roisz, Shampoo Boy, and I just recently did a record with Stefan Neméth from Radian, but these are all guys I've been working with since the beginning. Actually, I'm not sure if people here know I exist. Or maybe they know I exist and they think it's rubbish. Or maybe they think I'm too famous to be approached but that's always the way. Most bands have their biggest audiences outside of their cities. I guess people want something exotic.
There's probably a connection between what I do and the philosophical and musical background of Vienna, but it's not for me to say. There is a weighty backdrop here in terms of music and art: Nitsch, Freud and just look at the city, the population is smaller than it was a hundred years ago and for years we lived just up the road from the Iron Curtain so no industry or businesses ever came here. Yes, the city's in color now but before it was in black and white. What's more, the Viennese mentality is quite grim and melancholic; they have a very dark humor attributable to the recent history, a sort of "don't get too positive because it's probably going to get shit again" outlook. Essentially, this was a big country and now it's a small country, with a history of right-wing nationalism which is very confusing because what is Austria, really? It's some republic they managed to scrape back together from a former empire, from a monarchy. It's not really a country. The main problem is that the older generation never really came to terms with what happened in the World War II because they felt it wasn't their fault—as if they were conned into believing the great German Right was going to save them all. The difference between Vienna and Berlin, which also has a dark history, is that Berlin was totally destroyed during the war, and most of it has now been rebuilt. Vienna, in contrast, looks like a grand capital that's lost its grandeur; a city with big ring roads and beautiful buildings built for an empire that simply no longer exists. How could it not have a weird effect?
Saturday: Learning about the unconscious  from psychiatrist Elisabeth Skale, director of the Vienna Psychoanalytic Society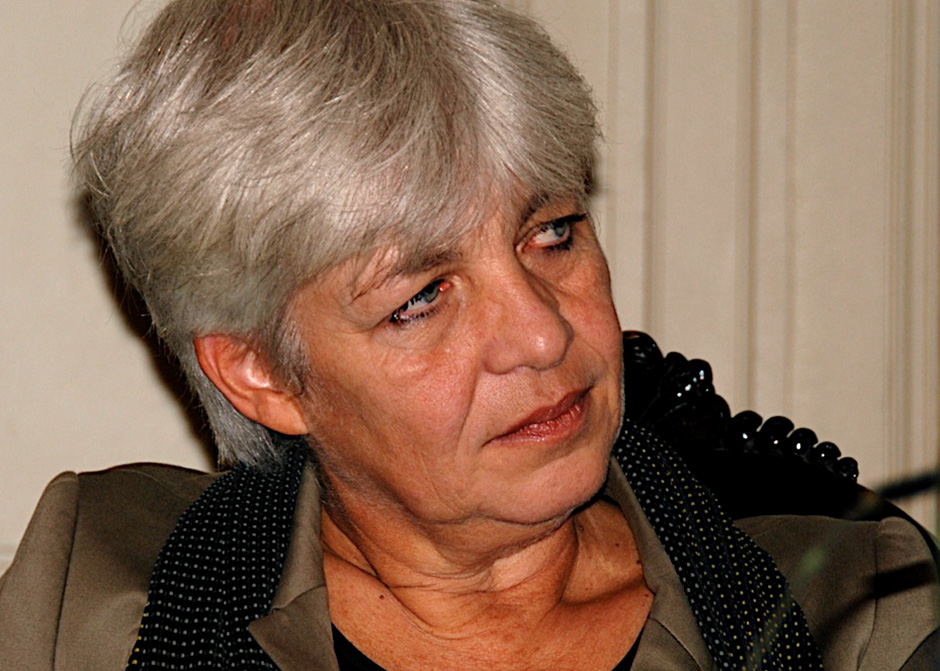 Elisabeth Skale is a trained neurologist, psychiatrist and current head of the Vienna Psychoanalytic Society, which was founded by Sigmund Freud and also included the likes of Carl Jung and Wilhelm Reich. Contrary to Vienna's depictions in art and film, Skale does not connect the city with a particular psychogeographical interest in sexuality and perversion.
The Vienna Psychoanalytic Society was founded in 1908 by Sigmund Freud following the completion of his Interpretations of Dreams, probably his most well-known work. Originally it was just a small circle to discuss interesting aspects of psychoanalytic theory, although the idea soon became to found an international society in order to evangelize, so to speak. Naturally, the Society's most formative years were pre-war, as many of the members of the society who were Jewish were forced into exile during the German annexation of Austria in 1938. Psychoanalysis as such was not allowed under Hitler, but the Nazis were intensely interested in psychotherapy as a means to create a new human being—to form the Übermensch. 
These days we are eager to include a broader range of Viennese society into what we do, including journalists, economists and philosophers. To that end we've founded an academy promoting psychoanalysis and its applications to areas beyond therapy because, as we all know, Freud's ideas were based on a plethora of different sources—some medical, others literary, mythological and philosophical. It was actually a well-known architect who made me aware of a memorial installed by Viennese officials at the Cobenzl, a hilly area on the outskirts of Vienna. On a bronze plaque Freud's words to his friend Wilhelm Fliess are engraved: "Do you suppose that someday a marble tablet will be placed on the house inscribed with these words: In this house on July 24th 1895 the secret of dreams was revealed to Dr. Sigmund Freud? At this moment I see little prospect of it." The house he was referring to was the Schloss Bellevue, a sanatorium where he had been assistant doctor, and which was later turned into a hotel before becoming dilapidated and eventually destroyed in the sixties. The memorial's design illustrates how the Viennese officials managed to fulfill Freud's wish for a plaque and counteract it at the same time by choosing a different material, exposing the characteristic dynamics of a neurotic symptom, one of Freud's most important findings.
I occasionally think about analyzing the psychogeography of a place like Vienna. Actually, I think about it perhaps more in terms of a psychosociology: attempting to understand history and movements in terms of a projection of or a defense against the individual unconscious dynamics of sexuality and aggression. Approaching the study of world cultures through that lens was something that fascinated Freud, as we know from Totem and Taboo. This is something that was revived by the leftist Austrian student movement, which was exploring new concepts of sexuality through psychoanalysis—which, of course, relates to the Viennese Actionists. That's one generation before me, but I know that the fascination with people like Otto Muehl and Hermann Nitsch had a lot to do with therapy. But generally, it's difficult for me to describe the mindset of the Viennese. It's probably easier to describe us from the outside—just as the therapist might better understand the patient than the patient understands him or herself. Certainly, Austrian society is not the most open. But it is slowly starting to become more cosmopolitan. It's almost as if Vienna is an island, an anachronistic hold-over from the times of the monarchy. In the area where he had his practice, around the Berggasse and the Hotel Regina, I often think of Freud's noctural walks and vivid discussions, as Lou Andreas Salome has vividly described. Of course, some people link Vienna and Austria in general with a greater psychogeographical interest in sexuality and perversion, but I do not share this opinion.
Sunday: Artist Bernhard Leitner discusses why the Wittgenstein House stands for the philosopher's artistic revelation, Parkgasse 18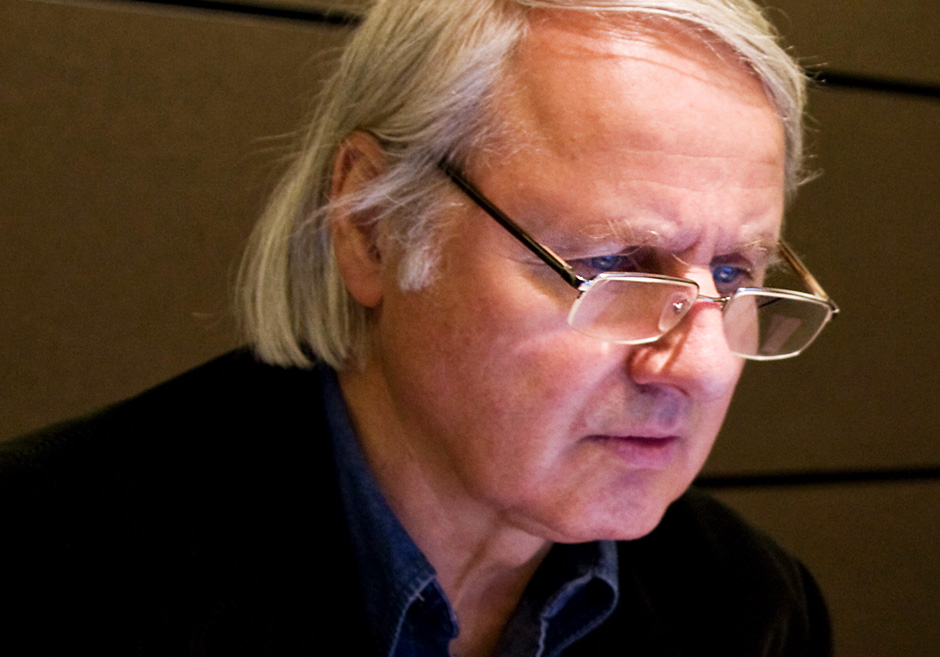 Bernhard Leitner has also been key in preventing a house designed by Ludwig Wittgenstein from being destroyed.
It's important to understand that Ludwig Wittgenstein's architecture must be judged as architecture. The Wittgenstein House in Vienna is not applied philosophy. The idea of reading this house as a product of the philosophical propositions from, say, his Logical Philosophical Treatise is simply a mistake. However, the house is the product of the same person, the same thinking, the same attitude. Here, he is reflecting on form, material, structure, proportions and color. It was a challenge that pushed him to test the borders of his senses and to arrive at knowledge not through logic but through the very concrete process of creating architecture and creating his own aesthetics. Traces of this intense work can certainly be found in his later philosophical work, where he often discusses color, proportions, the height of a door, haptic qualities of glass, or our field of vision. This house stands for Wittgenstein's artistic revelation.
Accordingly, it's hard to emphasize its importance enough. The City of Vienna certainly did not treat this unique building well. I fought very hard from 1969 to 1971 to prevent it from being torn down, which the Viennese Office of Landmarks Preservation would have ignorantly allowed. It wasn't until I had left Vienna for New York in the late sixties and contacted ARTFORUM to write an article about the house's significance and the real threat of its destruction that anybody really took notice. At the time, Wittgenstein's nephew owned the house, and he didn't want anyone interfering with his property or his intentions of sale. The interior of the house was unknown to the public. But when the story and my photographs were picked up by the New York Times and other renowned international print media, things changed. This led to a press conference by the Office of Landmarks Preservation in Vienna to which I secretly invited architectural historians, architects, poets, and journalists I knew to write about it, which they prominently did. As a result, the Wittgenstein House was declared a landmark. Eventually, the Republic of Bulgaria bought the house in the mid-seventies, and it is currently used as the offices of their cultural attaché. But they haven't spent much time or energy restoring the building to its original appearance.
Still, the house remains undoubtedly one of the most unique examples of Viennese modernism, as well as evidence of how key figures of Viennese modernism were multitalented: Schönberg composed and painted; Kokoschka painted and wrote; Wittgenstein philosophized and built. One of the most interesting things is how, when constructing this house for his sister Margaret in the late twenties, Wittgenstein essentially ignored what was happening in modernist architecture at the time. His design process was quite different from Le Corbusier or Mies van der Rohe. As he put it: "I think I have never invented an idea—rather, it was always given to me. I have incorporated it into my endeavor to clarify thought." Everything in the house was designed by Wittgenstein down to the most minute detail and with the most exact sizing imaginable, from the proportions of the rooms to the doorknobs. In the floor slabs for example, which were made from an artificial stone mixture, he wouldn't allow there to be a single grain that was larger than one millimeter, which underscores the density he was aiming for, which is elegantly contrasted by an aesthetic of weightlessness. Using his impressive understanding of mechanics, he constructed flat panels as metal curtains to cover the window-doors at night. These very heavy elements are raised with no physical effort, floating up weightlessly through the use of perfectly balanced counterweights.
Ultimately, Wittgenstein's architecture did not invent a new vocabulary but rather used elements of the history of architecture to express entirely novel ideas. The simplicity of the house's design is not about functionality, and its austerity has nothing to do with expressing modesty. It has to do with reduction and complexity: the trained eye will discover layers of a unique beauty.
Sunday: Patrick Pulsinger takes a break from recording to explain how the jazz and electronic scenes in Vienna have merged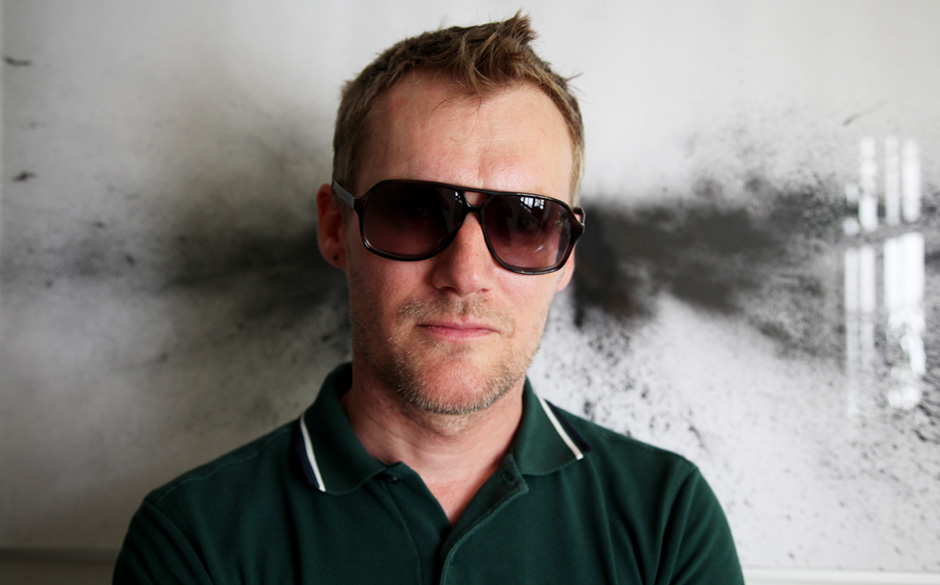 Musician and producer Patrick Pulsinger in his studio.
Today it's not unusual for trained musicians to cross over into electronic music, but when I started in the nineties you were either a musician or you were interested in electronic music. Trained musicians wouldn't consider what we did to be real music, and we would see them as boring and conservative. When that changed it made the whole scene much more interesting; the generations of producers and musicians who've come after me see things totally differently. I'm 43, I'm not that important anymore when it comes to breaking barriers, but back when I made my album Easy to Assemble. Hard to Take Apart I wanted to do things differently. That is, I didn't want to do a classic jazz recording with everyone playing together. Instead, for the studio sessions, I wanted various groups of two or three musicians, or sometimes just one, to be hearing something very specific of my choosing in their headphones. None of them heard the same thing. For example, I'd have a bass player with a trumpet player, which creates a totally different vibe to having them play with a drummer, for obvious reasons. Because of the relative success of Easy to Assemble, I still work with plenty of jazz musicians—Franz Hauzinger, Boris Hauf, Paul Skrepek, Werner Dafeldecker—even though my original background is, of course, in electronic music.
Vienna's jazz scene has changed dramatically in the last ten years. A lot of improvisational groups still meet weekly at certain places, but ten years ago you would have had a local horn player, drums and the rest of a more conventional instrumental set up. Celeste, a really small, classic club in the fourth district is just a basement with a stage and a bar. You sit down, and they play. There's also Porgy and Bess, which is also still open for improv sessions. Both of those places I tend to frequent, less often than before, but still. Nowadays however, a lot of electronic musicians join in too. It's hard to say whether Easy to Assemble is a record I could have made only in Vienna, but the city definitely has a healthy scene. I think it also has a lot to do with people who come here to study classical music and end up staying and discovering other scenes. Bands like König Leopold, for example, have come out of that world. In my opinion they represent an important piece of the puzzle in a city full of musicians who are becoming less and less afraid to cross over into new and different territory.
Of course, the eclectic nature of Vienna in general has influenced many, especially people from my generation. Clubs like the U4 played an extremely big role as did radio shows in the late eighties and nineties, which played everything from hip hop and garage to punk and early electronics. Every day I'd listen to this one show called the Music Box presented by Werner Geier, who had a really wide range of music so you'd hear a record by Eric B. & Rakim followed by, say, a Leather Nun record. Growing up in the countryside, it was my only source of new musical input. I still think Vienna has this openness because it was never really steered toward one specific sound; the diversity of music itself has come to define the city. At a good club the DJ will play as many different musical styles as possible.
That said, Vienna was also always in the shadows. Just a couple of kilometers from here, the West as we used to know it ended. That wasn't a very hip standpoint for pop culture but I feel that places that aren't as hip are forced to look deeper. If you're not in the spotlight you have time to do just that.
Sunday: Viennese Actionist Hermann Nitsch invites us to his castle to discuss the relationship between ethics and aesthetics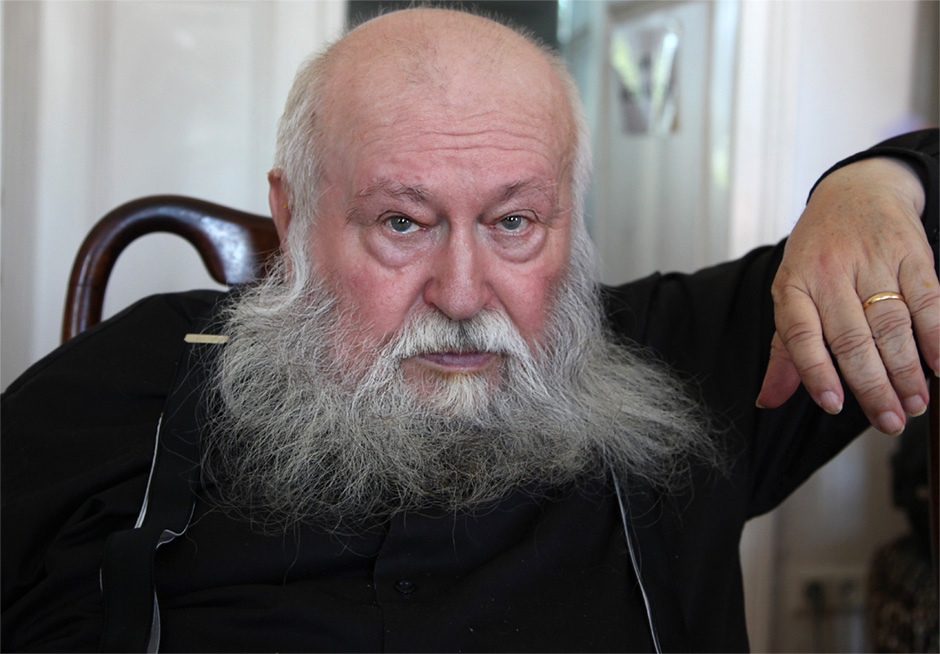 Hermann Nitsch is one of the last remaining Viennese Actionists. Despite having been jailed and forced into exile in the sixties due to his controversial blood-soaked performances, his reputation has been largely rehabilitated in the eyes of the bourgeois, marked by invitations to direct performances in the city's renowned Burgtheater and Vienna State Opera.
I fell in love with the countryside around Prinzendorf when I studied art as a young man, learning to cherish the impressionists and Van Gogh especially. Thanks to him and his cornfield paintings, I was able to "read" the beauty of this particular landscape like an impressionist piece of art. It was fascinating to be confronted with that exact same shade of yellow here northeast of Vienna. When the birds are singing here, the area is enchanted. Here, for the first time, I encountered something you might call life-affirming natural mysticism.
Knowing Prinzendorf, of course I knew its famous castle, too. I used to dream that the Austrian authorities might one day bequeath the castle to me as a perfect performance venue for my Orgien Mysterien Theater ("Orgies Mysteries Theater"). But instead of giving me the castle, the Austrian government imprisoned me three times and imposed an occupational ban on me. I had to leave my home country, so I headed for America first and then lived for a while in Bavaria. In 1971, my then wife Beate inherited some money, and amazingly the castle was up for sale. We bought it and Beate, who was a child psychologist, planned to open an institution for mentally handicapped children there. When she died in 1977, I continued to stage the theater on a regular basis—I owe this to her. I often receive visitors such as Genesis P. Orridge, who view visits to my castle as a pilgrimage of sorts. Here is where my Orgien Mysterien Theater, in which actors decked out all in white disembowel animals and handle entrails, blood and mucus in various rituals, can be most completely enacted.
I'd become persona non grata in Vienna in the late sixties. I was always following my own path and never compromised. Looking back, I have always focused on the very same things in art. I never changed. I would compare my career with that of Monet, who carried on with his very specific kind of impressionism, despite being surpassed by Malevich and the cubists and many others. However, his body of work as an impressionist remains unrivalled. Of course, I am not an art critic and not a curator. I could imagine that in Vienna plenty of artists unknown to me are working profoundly in realizing their own revolutionary concepts. Who knows? But I do have strong connections to the city of Vienna, in no small part because Arnold Schönberg came from there. The radically erotic expressionism of the Second Viennese School is very important to me. I was also schooled by phenomenology and by Martin Heidegger and Ludwig Wittgenstein. Sigmund Freud and C.G. Jung were also huge influences for me. Jung's theory of the collective unconscious in particular is essential for my theater, as is the expressionist poet Georg Trakl.
Funny enough, in 2005 I was finally invited to perform the Orgien Mysterien Theater in the famous bourgeois Wiener Burgtheater—the very stage that we always wanted to storm during the days of Viennese Actionism because it was run by fascists. It took Vienna almost thirty years to engage Claus Peymann as its director in 1986, who was the first to reinstall political theater in Austria's capital after decades of stagnation. Anyhow, my return to Vienna took place as early as 1995 when I co-directed Jules Massenete's opera Hérodiade at the Vienna State Opera. It took only two days to completely sell out all performances. I filed it under reconciliation with the Viennese bourgeoisie. My next assignment directing Parsifal was cancelled before I could start working because the then right-wing government was against it. So it took another ten years to stage the beautiful, eight-hour 122. Aktion with the participation of a big symphonic orchestra at the Burgtheater.
It seems that since Otto Muehl's recent death in Portugal, I am one of the last men standing when it comes to the Viennese Actionists. With Muehl I fostered a lifelong competitive relationship and wrote an obituary about him in ARTFORUM. I think he was a great artist, and I try not to comment on the issues involving sex with underage girls. And I would still say that the Viennese Commune was important, even though I want to stress the fact that I was never part of it and that it didn't interest me that much. Indeed art knows no boundaries. It should have total, absolute freedom, which means that the artist potentially stands in conflict with the law or the ethics of the state or religion. You know, in ancient Rome, they actually tortured and killed actors on stage, and I believe you shouldn't inhibit the artist's urge to explore new territory. In that sense, even a war could be an artwork—a cruel, gruesome, oversized happening of actionist art. But I couldn't create such an artwork because I wouldn't want to take the responsibility for such bloodshed. Of course, Wittgenstein said that ethics and aesthetics are one, and in that sense form is something fundamentally good. But perhaps if you consume form in too concentrated a mixture, it can be a poison.
Angst and aggression are basic aspects of humankind and find their expression in aesthetics, not least the impressive contours of a "Stuka" bomber, as Joseph Beuys often said. I want to be able to say: "This weapon is beautiful—but I don't want to shoot anybody with it! I don't want to kill anybody with it!" The same applies to the animals: I only use animals that are destined to be processed into food. To be more precise: art doesn't know any boundaries, but the artist's conscience does. I don't want to kill a human being and I don't want to torture an animal. I don't want to start a war just because wars look great. But we would be fools if we wouldn't see that weapons are beautiful only because they are inextricably linked with fear and aggression. Weapons are nothing else than terror and aggression cast into form. In this context Karlheinz Stockhausen's infamous statements on 9/11 come to mind. He understood that something that is obviously cruel and horrible in a bourgeois sense can at the same time be incredibly beautiful, artistically speaking. ~
Electronic Beats Festival Vienna takes place Saturday, November 23rd. This text first appeared first in Electronic Beats Magazine N° 35 (3, 2013). Read the full issue on issuu.com or in the embed below. 
Published November 18, 2013. Words by A.J. Samuels, Max Dax & Michael Lutz.