Watch a live stream of Hot Chip and Modeselektor performing at EB Festival Zagreb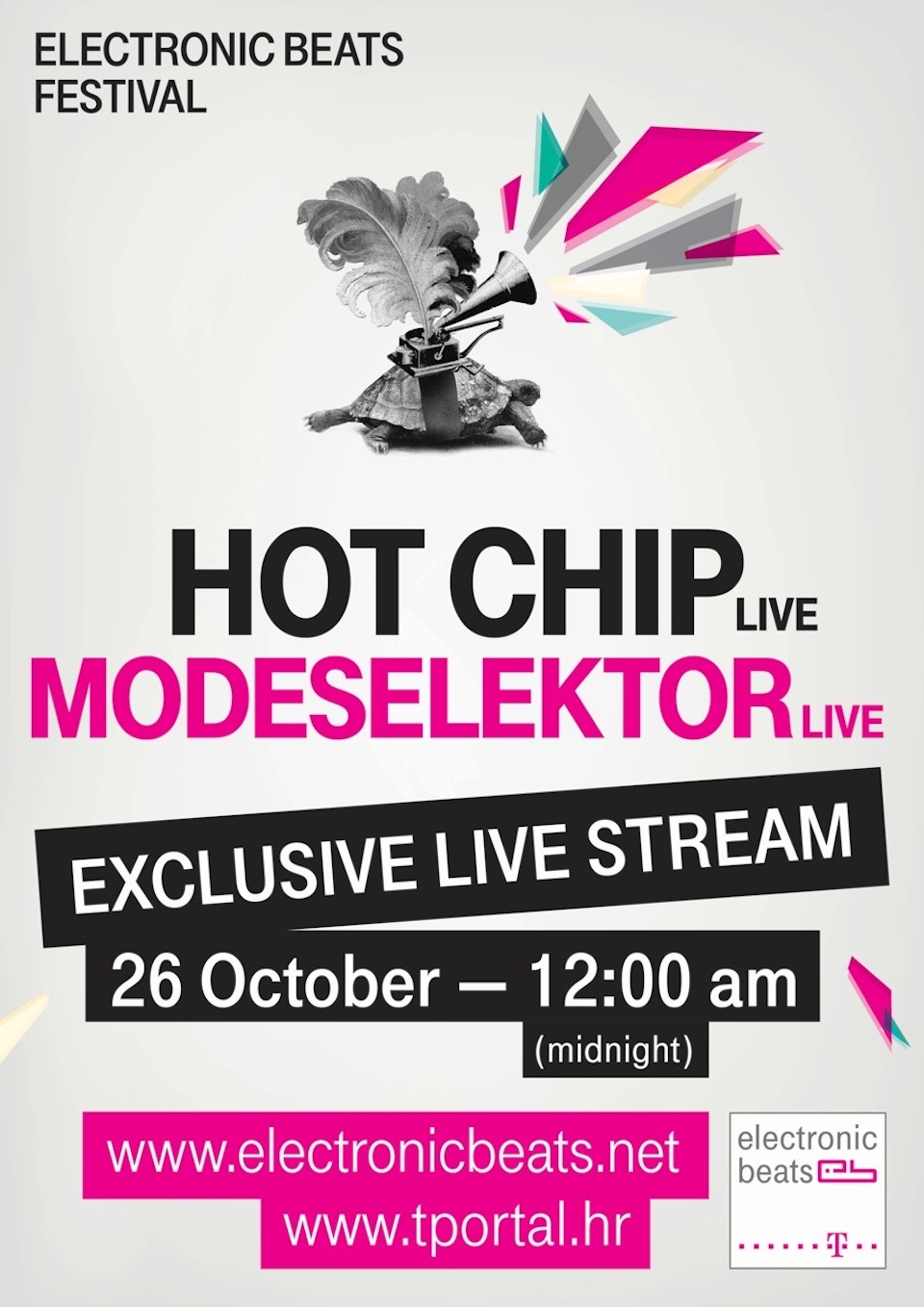 Electronic Beats Festival Zagreb goes off tomorrow—we hope you have your tickets already, because they're going fast! Of course, with this lineup it's no wonder. BPitch Control's Dillon is a hell of a performer (and, in a pinch, a good improvisationalist) and we're very much looking forward to seeing the EB Magazine covergirl open the festivities. Woodkid's stunning music videos have certainly dropped a few jaws this year, and we're sure his performance will be equally stunning. Headlining the festival are pop kings Hot Chip, who will most assuredly be keeping the crowd bouncing with their high-end hits, and the always-entertaining Modeselektor, who, we hope, will be repeating their massive pillowfight antics that we last saw when they played at EB Festival Budapest.
All this sounds pretty good, right? Of course, not everyone can be there for the celebration, which is why we're going to bring our headliners to you. From midnight on the 27th, you'll be able to watch Hot Chip and Modeselektor tear it up onstage. We'll be featuring a live stream of their performances in Zagreb, which you can watch on the front page of ElectronicBeats.net. Of course, it's not the same as being there, so if you can, come! Our Editor-in-chief Max Dax and social media manager Walter W. Wacht will be there as well, so feel free to come say hello—and expect a review of the whole thing the following day from Max!
The festival takes place at the Paviljon 9. RSVP on Facebook or Google+, and use the hashtag #ebfest12 on Twitter. See you soon!
Published October 25, 2012.