We Went To Salon Mondaine For An Empowering Panel
Last night, 100 women gathered at Berlin's SoHo House to discuss "the joys and pains of performance." The night's event, which was put on by Salon Mondaine, opened with a singer-songwriter performance and an introduction from host Yasmine Orth. She explained that Salon Mondaine aspired to create "a community for modern women," particularly in the music business. To foster a sense of camaraderie among the attendees, she encouraged everyone to look under their chairs and grab bits of red string, and to tie those bracelets around a stranger's wrist. It's a nice way to say hello, and once the chatter died down, the panelists took their places.
Panelists included Inga Humpe, one half of the German electro pop pair 2Raumwohnung, dancer Nikeata Thompson, FluxFM founder Mona Rübsamen (who kindly tied a red thread to your correspondent's wrist during the aforementioned salutary exercise), and tape.tv co-founder Stephanie Renner. The women told stories from their careers as performers, shared a few laughs—particularly Nikeata, who mentioned "booty-shaking" and Beyoncé several times—and the challenges of success in the music business.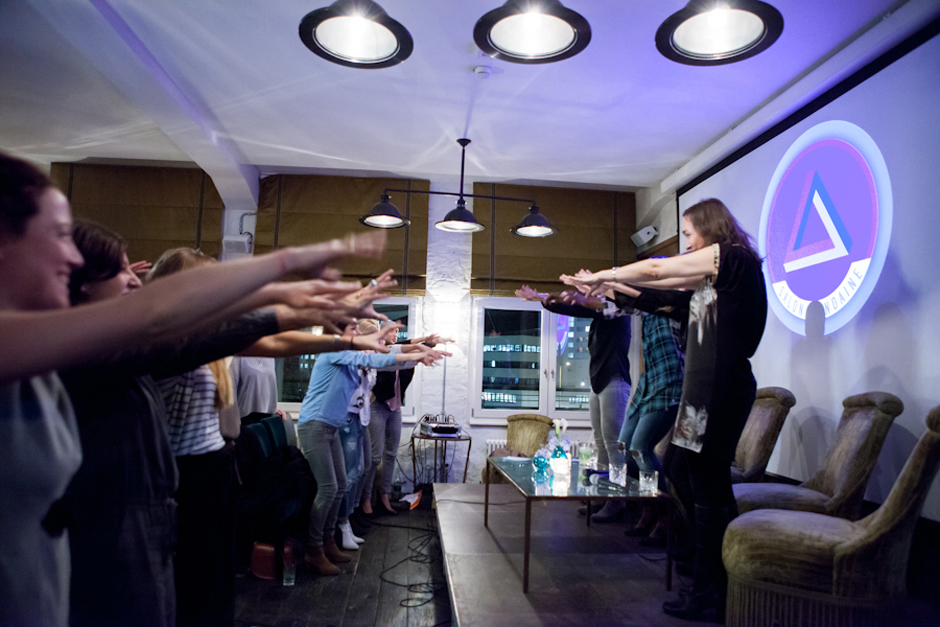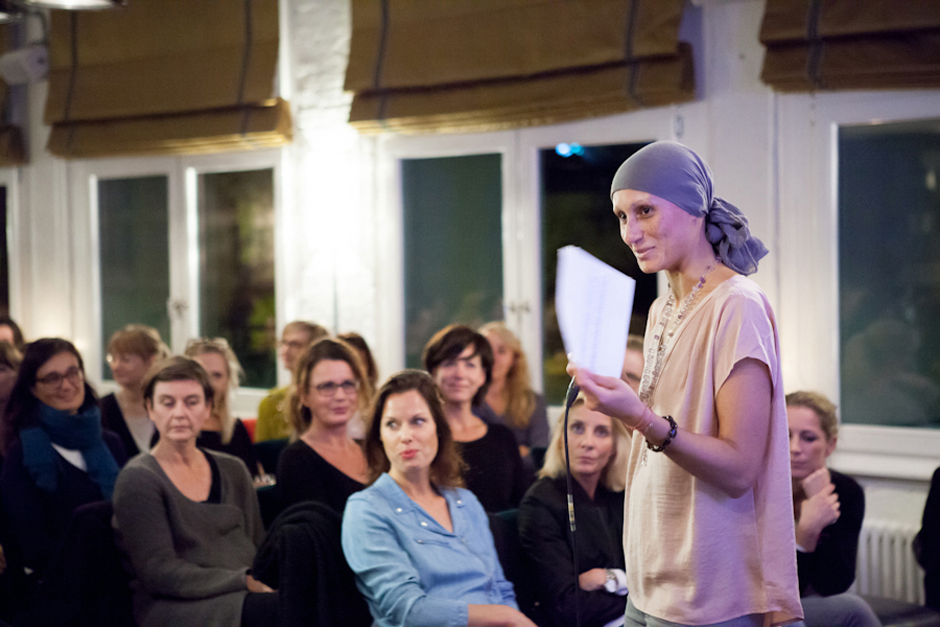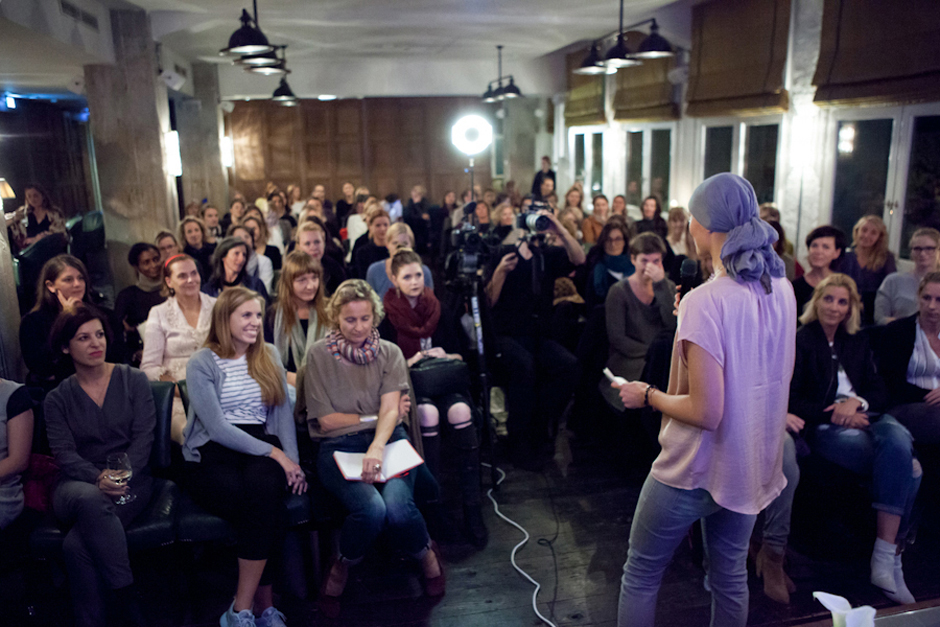 Published October 22, 2014. Words by EB Team.