Whatever Wood Beez, Wood Beez: Scritti Politti live at HAU
"Postmodernism and pop reggae: a marriage made in Heaven or Hell. You Decide," declaimed a denim-clad Green Gartside with slightly-practiced modesty and a shuffling consternation that would appear repeatedly during Scritti Politti's first Berlin appearance since a Martin Kippenberger-sanctioned night at SO 36 in 1979. Scritti—which is whomever the stage-adverse Gartside decides it wood beez—haven't played many gigs since 1979, and with their arc from the directly countercultural to the complicatedly commercial, it's not the only comparison one might make between them and the once stage-shy Steely Dan, whose initial dissolve coincided with Scritti's brief ascendancy. Also like The Dan, their previous album (which was all Gartside) is over a half-decade old; with the Klieg light a-wanderin' it is apparently safe to hide on the road again.
So, is that road a stairway to Heaven or a highway to Hell? Well, the road to Hell is paved with good intentions, just as the stairway to Hebbel Theater is red-carpeted with legacy acts. A well-known autodidact sporting a semiotic student's bookshelf and a squatter's sense of place, Gartside's best known for his effortfully effortless mid-Eighties lite-funk and most respected by the current cognoscenti for his proleptical Rough Trade messthetic post-punk, and is self-effacing about both. That paradigm may yet shift again. He doesn't record often—five official albums in thirty years. But if the stories he told while fronting his four-piece, which included seeing Tito Puente with Kraftwerk, as well as Gregory Isaacs, Joni Mitchell, and—HEY! There's his buddy Robyn Hitchcock peacocking in polka dots throughout the room tonight—were any indication, the sparseness may have less to do with exactitude and more to do with an intellectual's fall toward earthier pursuits. Introducing "The Boom Boom Bap" from 1999's severely odd, rap-ish record Anomie & Bonhomie, he noted, "This next song is about beer and hip-hop," which he claims dominated his life during his post-stardom years of Welsh exile. And may still be, as during an evening in which he was previously gulping Spree Quelle and cough syrup, he theatrically canvassed the audience for a brew. A woman offered up a Kostritzer from her bag she had smuggled in, though he perused a single quaff.
Gartside looks younger than he did in the promotional photos for that album. His voice, now housed in a bear-of-a-man instead of a rail-thin androgyne, is often described as boy-ish and, at his age, one might add uncanny. Perhaps the years of restricting its use have prevented retardation. Tonight's concert revealed the songwriter beneath the perfect pop conceptualist; he did not privilege his hits and, by avoiding 80s soundtrack signifiers "Perfect Way" and "Oh Patti," arguably de-emphasized them. But by doing so, also showed up the historical danger that ideas can render upon songwriting, positioning them as platforms for the sonics-of-the-day.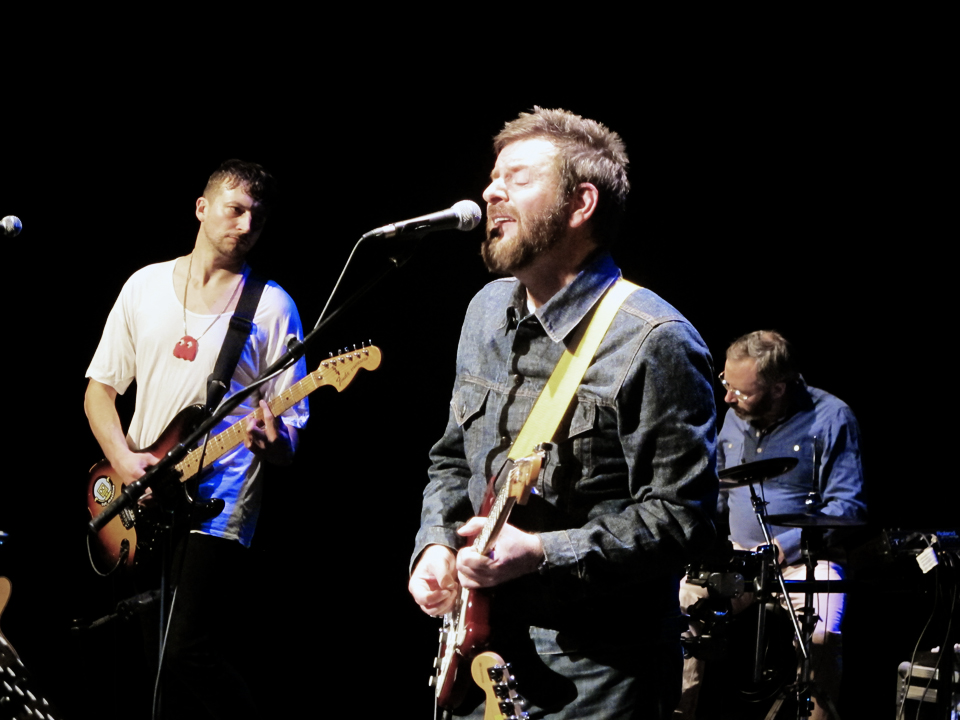 For while it appears that Gartside would go on to embrace black pop music out of aesthetic, not political love, like many brainiacs and Commies taken with populism during the 80s, the creator of the commercial pinnacle Cupid & Psyche 85 can (fairly or unfairly) appear a bit dilettantish, sampling and weaving the styles of the era, and Gartside's discovery of Black Music as a Came to Golgatha moment whiffs a bit of the ridiculous in these 2000s. A 1980s England just coming to terms with the idea that black people were humans led to a lot of musical overdetermination (the first wave of British rappers is truly worthy of a mini-series; it would be more Brideshead Revisited than The Wire). But a quarter-century later and the UK is a truly multicultural society (Germany, not so much).
Still, there is a touch of the Amazon Shopper in the Ivory Tower to Gartside's pop work, with its daub of Miles and smidgen of Mos Def (whose rap Gartside had to apologetically mimic on "Die Alone"), though this also makes the Scritti albums archetypal for their period(s!). If you want to understand a certain late-70s leftist mindset, the Early compilation Rough Trade put out last decade is as good as any. For the non-political ways Thatcher/Reagan and cocaine goosed Yippie into Yuppie, Scritti's 80s albums are key. And Anomie reflects the mainstream absorption and bohemianization of hip-hop culture during the late 90s.
Gartside appears aware of this. He joked about mispronouncing 'Jacques Derrida' in the early single of the same name (why not? It worked for Sting?), then he warned us that he would be interpolating a Jeru the Damaja song. He pronounced him as Jerry the Damager. On the way to the show I caught a mustachioed fellow reading Slavoj Žižek on the U-Bahn. Returning, I mused on how Gartside's lyrics are so literate and wordy that his confusion causes lyrical rhythms that might well end up being his true musical innovation. Or rather, invocation. Isn't praying like Aretha Franklin just another form of analysis? ~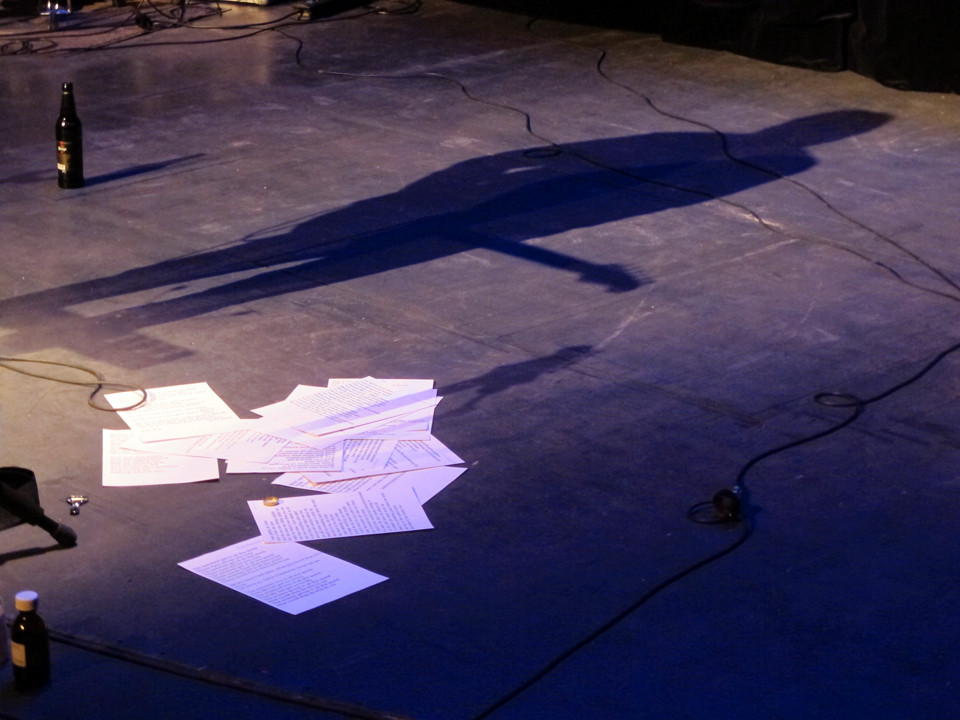 Photos: Tanja Siren, https://www.facebook.com/tanjasiren007
Published November 29, 2012. Words by David Strauss.