Win tickets for Electronic Beats Festival Vienna 2012
Working at Electronic Beats undoubtedly has some benefits. One of these is that the editorial staff doesn't need to take care of tickets for our festivals (although we get these in return for work, of course)—which is a good thing, because our upcoming Vienna festival has been sold out for weeks.
Unfortunately we can't offer free guest list to everyone. However, while scanning the Facebook event page it quickly became obvious to us that there's still a high demand for tickets for our extravaganza with I Heart Sharks, James Blake, Hudson Mohawke, Squarepusher, HVOB, and Wolfram at Arena Vienna on October 12th.
Without further ado we'd like to offer you the chance to win a pair of tickets for Electronic Beats Festival Vienna 2012. We'll also throw in some free drinks for you and your friend. Simply fill in the form below, winners will be picked and notified later today at midnight—cross your fingers!
UPDATE, October 11th, 12:00am: Competition is closed, winners will be notified via email.
Find further updates on our Facebook and Google+ event pages, or follow the hashtag #ebfest12 on Twitter. Also: full timetable below.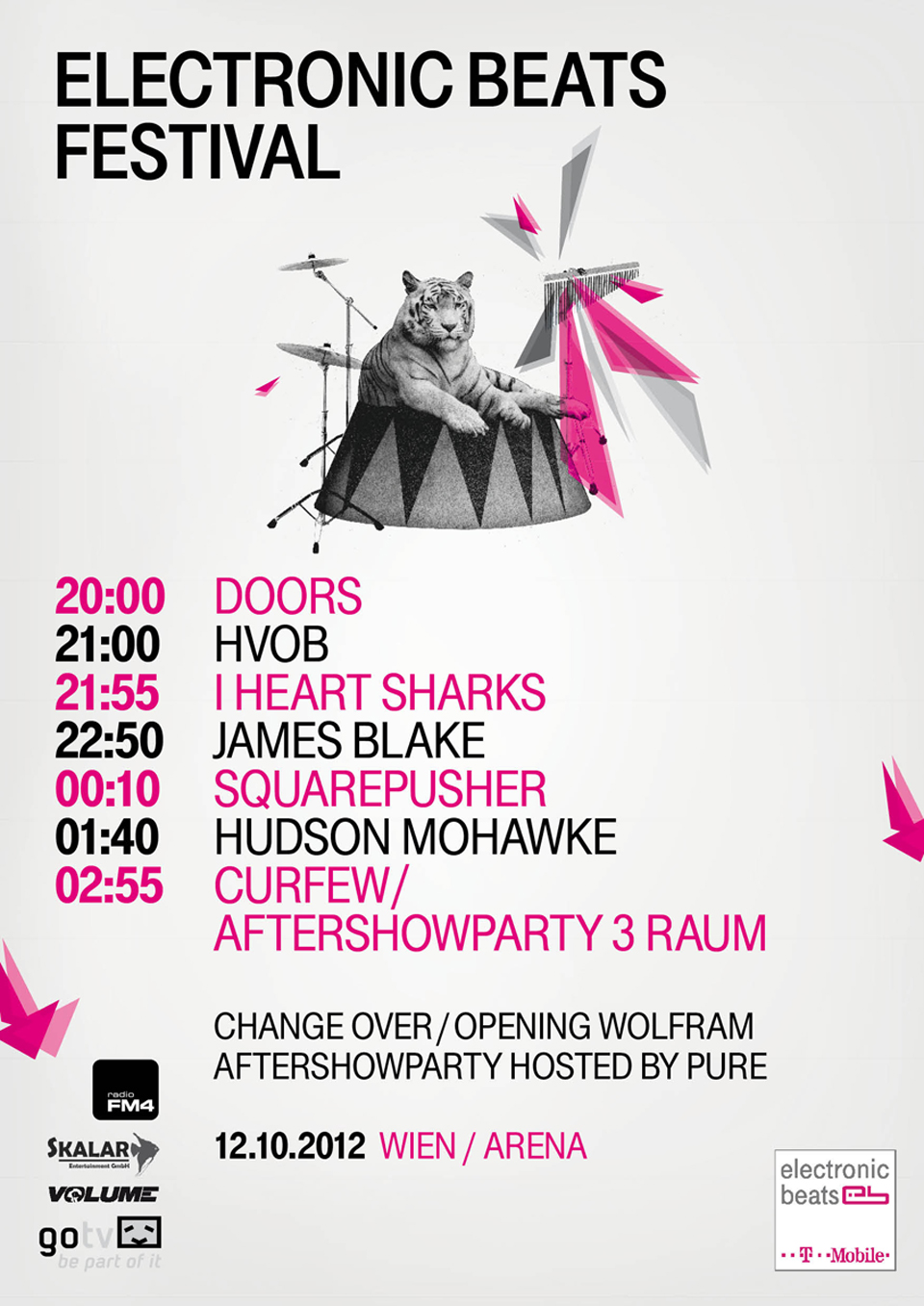 Published October 09, 2012.