Winners of 2014: Ben UFO
UPDATE: Thanks for participating! We've picked the lucky winner and will be mailing out the package in a few days.-
Electronic Beats has decided to close out the year the best way we know how: by giving our readers a bunch of free stuff. This holiday season, we have a ton of autographed CDs and 12″s from EB favorites, as well as free trips and tickets to our forthcoming EB spring festival season, which will hit Warsaw, Bratislava, Prague, and Cologne between February 27 and May 29. We've bundled the items into five separate prize packs, which we'll unveil over the course of the next week, and we matched each batch with a mix from one of five producers who left an indelible mark on 2014's cultural fabric. In order to score the bounty, you'll have to listen to the mix and send us as many track IDs from the set as you can. Whoever IDs the most tracks wins the prizes.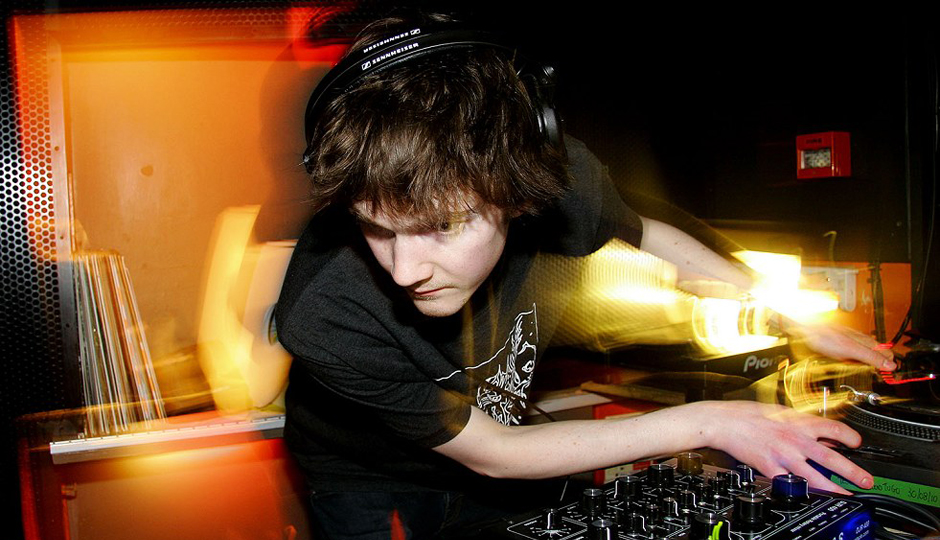 Its somewhat misleading to say that Ben UFO was one of 2014's most hyped DJs, because one could argue the same for 2013. The Hessle Audio label boss has sustained a constant buzz over the past few years, especially among diehard heads with a soft spot for left-field dubstep derivatives and noise-leaning electronics. Tuning in to his weekly radio show on Rinse FM in 2013 seemed to be one of the few rituals that united the international underground, and his list of shout-outs sounded like a roll call that included RA writers, aspiring producers, established DJs, and popular techno-related Internet personas.
His momentum from 2013 propelled him to new heights in 2014; he played over 120 gigs across 32 countries, including stops at major festivals like the Warehouse Project, Dimensions, Weather Festival, Parklife, Free Rotation, Dekmantel, and ADE. The constant gigging helped UFO break through to wider audiences that regard him as something of an ambassador of certified underground sounds, especially the weirder ones. His ascendance corresponded with what feels like a generally increased interest in dance music's avant-garde fringes over the past year or two, as evidenced by the rising popularity of gritty lo-fi textures and labels like PAN, The Trilogy Tapes, and Berceuse Heroique. It creates a sort of chicken-and-egg scenario: Did Ben UFO make antagonistic dance floor music more popular, or vice versa?
As aforementioned, there are over 100 Ben UFO sets from the past year to choose from, and we've settled on one that has stuck with us since it was posted at the end of last summer: his appearance at Dekmantel. If you can help us ID more tracks than anyone else, you'll score the following autographed CDs and LPs:
Hudson Mohawke, Butter (Warp) [CD]
Mount Kimbie, Cold Spring Fault Less Youth (Warp) [LP]
James Blake, Overgrown (Atlas) [LP]
SBTRKT, SBTRKT (Young Turks) [CD]
Disclosure, Settle (PMR/Island) [CD]
Submit your Track IDs in the form below. Be sure to include the artist name, track name, and the time it appears in the mix using the format time-artist-title (ie. 15:25-Lynyrd Skynyrd-Free Bird). When you're done, hit Subscribe. Keep an eye out for more chances to win new prizes throughout the next week, and click here to enter our other year-end contests.
//

Published December 30, 2014. Words by EB Team.