Winners of 2014: Caribou
Electronic Beats has decided to close out the year the best way we know how: by giving our readers a bunch of free stuff. This holiday season, we have a ton of autographed CDs and 12″s from EB favorites, as well as free trips and tickets to our forthcoming EB spring festival season, which will hit Warsaw, Bratislava, Prague, and Cologne between February 27 and May 29. We've bundled the items into five separate prize packs, which we'll unveil over the course of the next week, and we matched each batch with a mix from one of five producers who left an indelible mark on 2014's cultural fabric. In order to score the bounty, you'll have to listen to the mix and send us as many track IDs from the set as you can. Whoever IDs the most tracks wins the prizes.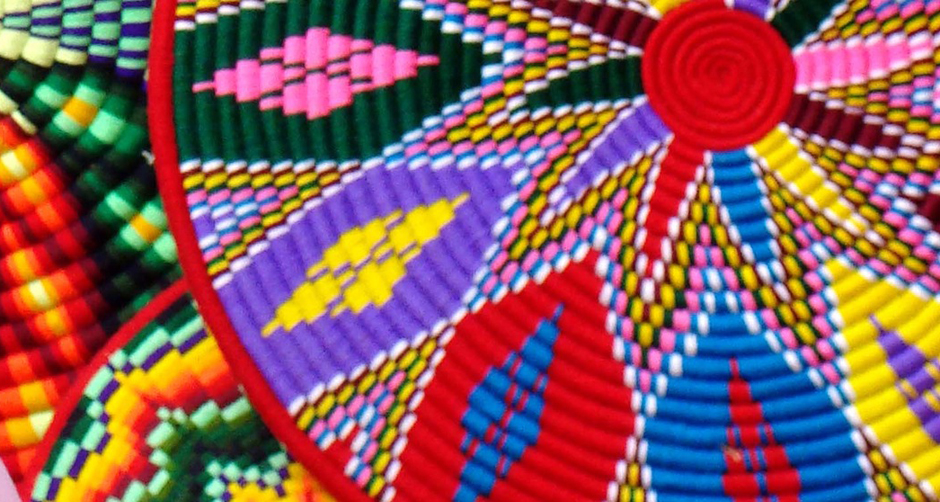 It'll be hard to look back on 2014 without thinking of Caribou, as it was hard to exist in 2014 without thinking of Caribou. Dan Snaith was a key figure in the EB universe surrounding the release of his latest album as Caribou, Our Love. Weeks before the record dropped in October, we met him in a hotel room in Berlin to discuss the legacy of Sun Ra, and soon after that we freaked out when a stream of his imminent album appeared online. And then, of course, he headlined our EB festival in Vienna.
Snaith has become a central artist in the Electronic Beats family because we've always been enamored of his ability to straddle both the indie and dance universes with grace and aplomb. We're sometimes skeptical about indie artists' attempts to court dance floor audiences, and vice versa, but with Snaith it never feels forced or clueless, whether he's composing swirling melodies as Caribou or heads-down house chuggers as Daphni.
The mix we've chosen for our Winners of 2014 contest demonstrates Snaith's ability to blend and move between many different genres. After all, one can cover a lot of ground in 7.5 hours. This set isn't from 2014, but it's too epic to ever sound dated. You know the drill by now: send us as many track IDs from this mix as you can, and make sure to include the time the track appears in the mix, and whoever identifies the most wins a batch of autographed CDs and LPs, which are listed below.
Metro Area, fabric.34 (fabric) [CD]
Daphni, Jialong (Merge) [LP]
Four Tet, Beautiful Rewind (Text) [LP]
A TBD James Holden LP
Trust, TRST (Arts & Crafts) [CD]
Submit your Track IDs in the form below. Be sure to include the artist name, track name, and the time it appears in the mix using the format time-artist-title (ie. 15:25-Lynyrd Skynyrd-Free Bird). When you're done, hit Subscribe. Keep an eye out for more chances to win new prizes throughout the next week, and click here to enter our other year-end contests.
//

Published December 31, 2014. Words by EB Team.