Winners of 2014: Skrillex
Electronic Beats has decided to close out the year the best way we know how: by giving our readers a bunch of free stuff. This holiday season, we have a ton of autographed CDs and 12″s from EB favorites, as well as free trips and tickets to our forthcoming EB spring festival season, which will hit Warsaw, Bratislava, Prague, and Cologne between February 27 and May 29. We've bundled the items into five separate prize packs, which we'll unveil over the course of the next week, and we matched each batch with a mix from one of five producers who left an indelible mark on 2014's cultural fabric. In order to score the bounty, you'll have to listen to the mix and send us as many track IDs from the set as you can. Whoever IDs the most tracks wins the prizes.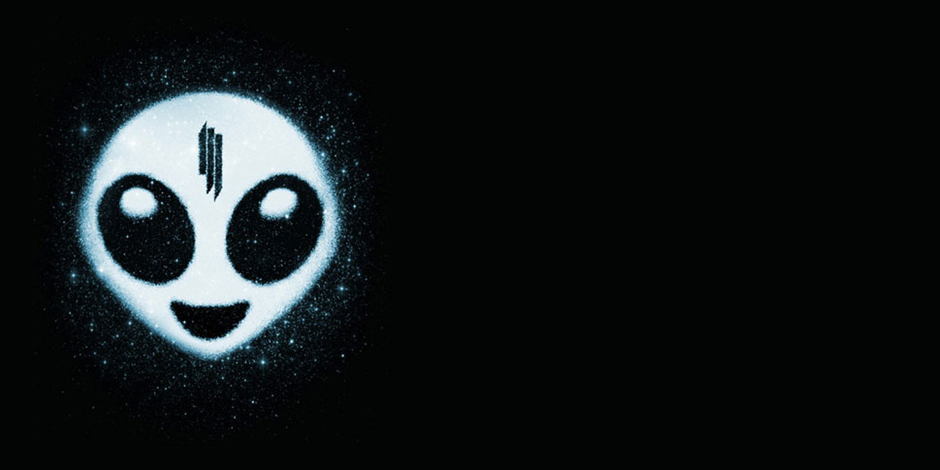 Like yesterday's winner, Ben UFO, Skrillex has dominated several consecutive years now—although they operate in parallel spheres. Both of them first became known thanks to some affiliation with unique permutations of dubstep, yet one rose to the top of the heap in the underground and the other became an EDM kingpin. While at first these taste cultures had an antagonistic relationship, a sea change occurred over the past 12 months as Skrillex haters started to admit that he's actually pretty damn good, which is why 2014 seemed to be an especially important year for the DJ/producer. In February, THUMP US ran a story about coming around to Sonny Moore, and in the following weeks and months, stories with similar sentiments appeared on THUMP UK, Mixmag, FACT, and The Guardian. He also snagged a Rolling Stone cover story around the same time.
Around the same time that the tide started to shift, Moore released his debut album, Recess, without announcing its arrival beforehand. The LP contained cheeky, self-aware track titles like "All Is Fair In Love And Brostep" that seemed to wink at the haters and converts. Later in the year, he unleashed his first collaborative single with fellow hugely-famous DJ Diplo under the banner Jack Ü. For all of these reasons and more, Skrillex seemed to have an especially killer year in 2014.
Unfortunately for us, most of his sets from 2014 come with complete tracklists, so in an effort to find a slightly mysterious one, we present to you Skrillex and Diplo mixing as Jack Ü on Power 106. Whoever sends us the most track IDs in the form below wins the following rowdy LPs, all of which are autographed by the artists:
Dizzee Rascal, Boy In Da Corner (XL) [LP]
Riton, Lost My Mind (Ed Banger) [LP]
James Pants, Seven Seals (Stones Throw) [LP]
Modeselektor, Modeselektion Vol. 02 (Monkeytown) [LP]
Submit your Track IDs in the form below. Be sure to include the artist name, track name, and the time it appears in the mix using the format time-artist-title (ie. 15:25-Lynyrd Skynyrd-Free Bird). When you're done, hit Subscribe. Keep an eye out for more chances to win new prizes throughout the next week, and click here to enter our other year-end contests.
//

Published December 31, 2014. Words by EB Team.