Zola Jesus, Modeselektor, and More Review Björk's Vulnicura
Last year, Electronic Beats published the first installments of a new series that enlists members of music's so-called underground to sound off on more mainstream pop releases. Former EB editor Lisa Blanning spoke with Whitehouse and Cut Hands frontman William Bennett about Lady Gaga's ARTPOP and Lana del Rey's Ultraviolence, and in that same spirit, we've recruited some of our favorite artists to listen through and submit their reactions to Björk's eighth studio album Vulnicura. Hotflush label head Scuba, pop experimentalist Zola Jesus (who premiered a track with us last week), Sebastian Szary, who works with Gernot Bronsert as Modeselektor, PAN regular Heatsick, and Leisure System label manager Aaron Gonsher all weigh in.
SCUBA on VULNICURA
I was looking forward to Vulnicura more from a technical perspective than a musical one. I've never totally connected with any of Björk's previous work, so I was more excited by the idea of two very fresh producers working with an established voice on a whole album, rather than the common hip-hop trick of cramming a million hot new producers onto a record. But after listening to it a few times, I found that the most striking thing about Vulnicura isn't the production at all. Actually, it's quite conventional in that respect, especially in the treatment of the vocals, which I expected to be much more experimental.
Instead, the most arresting thing about the record is the almost operatic nature of the form, and the intensely personal combination of the lyrical narrative and Björk's performance. It reminds me strongly of the experience of listening to the recording of an opera, because it feels as if the visual aspect of the story is missing, which lends a slight sense of awkwardness to the whole thing. The subject matter is unambiguously painful, and it's laid bare in the minimal arrangements and often monotonal vocal melodies. It's extremely bleak and there's very little to divert attention away from that fact, which makes it a difficult but ultimately rewarding listen—albeit one which feels slightly incomplete.
MODESELEKTOR'S SEBASTIAN SZARY on VULNICURA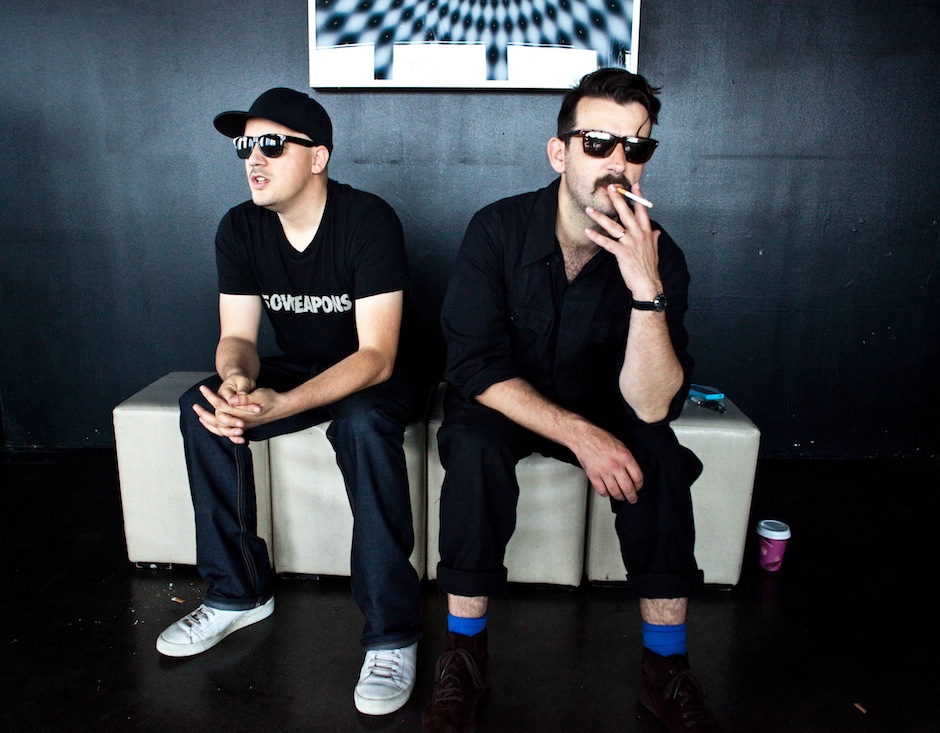 A new Björk album is a lot like a new album from Radiohead; there's always some stuff on there you don't like, but more importantly there are always impressive moments and ideas as well. Bjork is a charismatic person, as is her music, and she has a good feel for collaborations and getting the right people to work with her. Nearly two years ago, while I was planning the first Modeselektion compilation, I asked Arca for a track, but he declined because "he had something big coming up," as he phrased it. I wouldn't be surprised if Vulnicura—not his collaboration with Kanye West—was the big project he was referring to. Bjork albums are plates, and it's best to hear them in a full length format. And once you're done listening you might not want to hear it again right away, because you need some time to digest what you've heard. The whole thing is a challenge. That's one thing why Gernot and I are always fascinated by Björk's music.
ZOLA JESUS on VULNICURA



Björk has always been one of the greatest risk-takers in music, but with Vulnicura we see her make one of her bravest steps. To create something so deeply personal and raw, so unyielding in its confession…it feels like the greatest risk of all. It's exciting to witness an artist 30 years into her career make one of her boldest records yet.
LEISURE SYSTEM'S AARON GONSHER on VULNICURA
Vulnicura has the orchestral palette and trilling flourishes of a classic Disney film, and Björk spends most of it considering her Prince Charming. However, she diverts from the princess trope in one very significant way: Björk is yearning and confused, true, but she never falls into outright helplessness on par with an unconscious Sleeping Beauty or voiceless Ariel. Vulnicura is a surpassingly haunting and remarkably straightforward response to the disintegration of her relationship with Matthew Barney, and the sheer power of her voice, as well as a jolting appearance from Antony and Arca's amorphous influence, infuses the album with a sense of hardiness few manage in the face of such heartbreak. I don't know the specifics of what caused Björk's marriage to collapse, but I don't envy Matthew Barney—how many of his future flames will have heard Vulnicura? Hell hath no fury like a woman scorned.
HEATSICK on VULNICURA
https://soundcloud.com/heatsick/re-engineering-villa-aurora-soundtrack
There has been a lot of talk around the new Björk record, yet it hasn't really been around the album itself. It's a breakup record concerning her former partner Matthew Barney, and, let's be frank; people are wondering if the artist will spill the juicy details. Having said that, Vulnicura doesn't really sound like a breakup album—it just sounds like a Björk album. She has now done so many records and established herself to the extent that it's quite hard for it to sound like anyone else. That's a positive thing, though.

I'll admit that I haven't really followed Björk's work since Homogenic. There are moments where the lush strings on Vulnicura remind me of songs like "Hunter" or "Jóga." The first half of the album has more strings, while the second sounds more electronic and, for me at least, engaging. The record's general subdued atmosphere  reminds me of "The Marble Index" by Nico. I've been listening to Vulnicura a lot while driving around on the coastal highway, and it makes me feel like I'm in a cinema.
Published February 11, 2015. Words by EB Team.