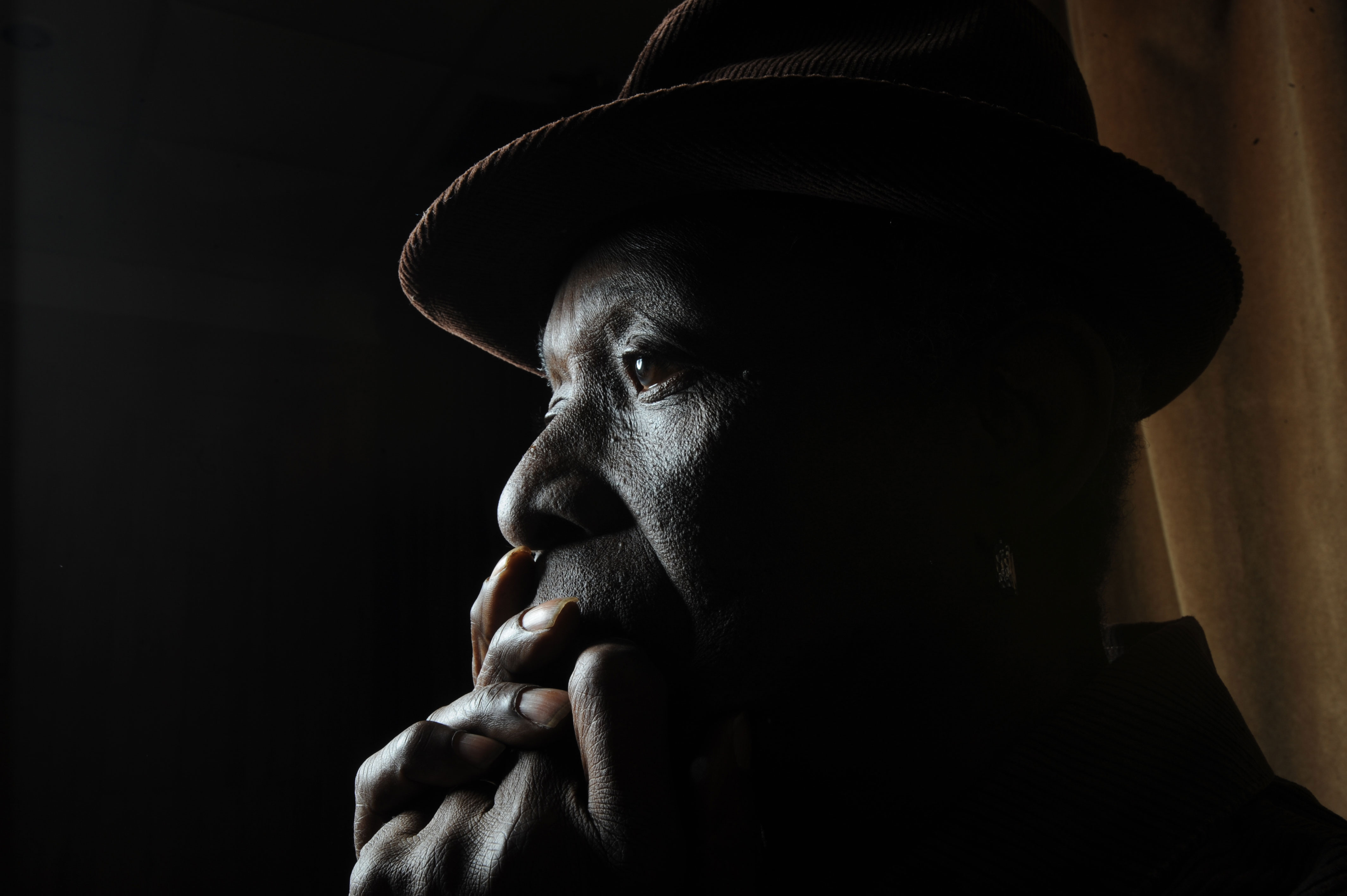 "Rhythm is the most perceptible and the least material thing in the world," wrote John Miller Chernoff in his acclaimed book, African Rhythm and African Sensibility. It has been thirty years since this remarkable study inspired Brian Eno and David Byrne to completely revise their approach to music. Although in all honesty, if African rhythms began to alter the course of Western pop music, it is above all down to Tony Allen. No drummer better embodies the primordial vitality of those rhythms, nor devotes greater energy to maintaining their presence at the cutting edge of modern music. During his fifty-year career, Allen revolutionized the musical landscape of an entire continent, before embarking on a series of international collaborations that made him a benchmark for musicians worldwide.
Born in Lagos in 1940, Tony Oladipo Allen never took up traditional African percussion instruments, but when working as a technician for Nigerian national radio he discovered and was immediately drawn to their distant cousin: the drums. A true autodidact, it was by listening to the recordings of the great American bebop drummers, Art Blakey and Max Roach, that he invented a technique he would gradually refine by honing his command of the cymbals – in particular the hi-hat, little used by African drummers – and the tom-toms. In the mid-1960s his destiny was to change forever when he met a fresh young graduate of the Trinity College of Music recently returned from England, a trumpet player by the name of Fela Anikulapo Kuti. Their collaboration began as original co-members of the renowned highlife-jazz band, Koola Lobitos, before taking on far more epic proportions when Kuti set the world on fire with Afrobeat. Where the rhythmic patterns of Yoruba meet instrumental funk, with lyrics shot through with the rhetoric of the Black Panthers and theories of Pan-Africanism, this revolutionary new style saw Kuti hailed as the "Black President" of Afrobeat. His position was upheld by the supple yet precise rhythms of Allen's human metronome for over fifteen years before their paths diverged.
Allen went on to pursue his solo career, forging a path between his loyalty to the original Afrobeat and his newfound freedom to explore a multiplicity of musical directions from dub, to space jazz, to international pop. Since his first encounter with Damon Albarn in 2006, Tony has been a member of the groups The Good, The Bad and The Queen and Rocket Juice & the Moon, projects both led by the Blur singer. Sought out by an ever- increasing number of artists, he recently worked with Charlotte Gainsbourg and Sebastien Tellier, as well as Joe Lovano and Moritz von Oswald Trio.