More Albums For Your Goth Teen
Illustration: SHALTMIRA
As a teen, I've been around "the block" a few times. I'm what you'd hashtag as an #experiencedgoth. I know all the teen tips, and I know what your black-clad teen wants: a new family. But they also probably want the best in modern underground music, which you can learn about in this guide written by someone with more than eight black shirts. I'm cumming on a bat and sending it into the heavens to guide you. A gift…
NOTE: Batcave Army-types, before you unleash your dark rage about the subjectivity of the selections here and complete lack of '80s content, please see the previous edition's caveat. Here's my pass: Virgin Prunes Rozz Williams that one "No Tears" song etc etc.
In the first edition, I covered the genres that would be the most difficult to get that teen into, from Scott Walker to harsh, noisy metal, industrial and powernoise. Now I want to talk about some of the bands who are closer to 'real goth', if you want to put it the way a goth would. Music rooted in dark synth and post-punk, basically. There are plenty of fantastic variants of such stuff floating around in sub-mainstream blogworld—possibly your know-it-all teen knows about Trust, Chelsea Wolfe, and Zola Jesus. But I'd be willing to bet that piece of shit hasn't heard of
–Bestial Mouths' Bestial Mouths. I'd recommend listening to Bestial Mouths to just about anyone, really. If you're at all interested in generally underground subculture, you'll find something to love here. Their recent remix album is pretty fantastic as well, bouncing around from AAIMON's driving industrial metal to Nightchilde's haunting dark techno. Shove this in your teen's face and laugh because that fucker won't even know what's coming. My teen told me today that they don't think Fad Gadget is "so good". I hate my teen and the choices I made as an adult.
Haus Arafna's anything really. The harshness of the instrumentals also bridge the gap between noise and minimal wave nicely, opening two more gateways for your teen to explore. If your teen is a German teen, they're going to 'get' this way more than other teens might. In this case, burn the album yourself and intersperse the tracks with different quality versions of "All Star" by nineties sensations Smashmouth. This will ensure your German Goth Teen doesn't go Full Grufti on your ass. Some shit is just too dour for this mortal coil.
Troller's Troller. A passion for 4AD's early catalog is fairly fucking essential in a young person's life, but that modern teen is going to be fairly fucking unimpressed when you try to sneak your awful attempts at record rips onto their iPad, iPhone or other Apple device. Troller's debut is about as gauzy, weird and beautifully sad as anything released by Ivo & Co., but comes with the added benefit of being able to see the band live without feeling like you're watching Grandad's Pub Rock Experience.
Shadowlust's Trust In Pain. Another bridge, this time towards the blacker shades of techno. Your teen is going to be facing a lot of pressure from his, her or their peer group towards some pretty abysmal techno offshoots (which we'll be talking about more next week) and you need to put a stop to that right away. If this album doesn't make your teen kill themselves, it'll at least guide them toward something with more merit, aesthetically, specifically from your perspective. Fucking killed teen or mentally fulfilled teen, either way holla at the weekend approaching. Hashtag #TGIFridaysGoth.
Other amazing and super-cool bands to wave over your teen and make them feel horrible and stupid: Animal Bodies, Tropic of Cancer, HTRK, maybe you want to get old school and show them the Vanishing, actually you know what, if you just do a puppet show before they go to bed each night where you make a Diamanda Galas record and a Nico record kiss, I'm sure that will be fine.
NEXT WEEK: Industrial dance: know the dangers. Also, I grew up listening to Biggie and Bauhaus and so should your teen. ~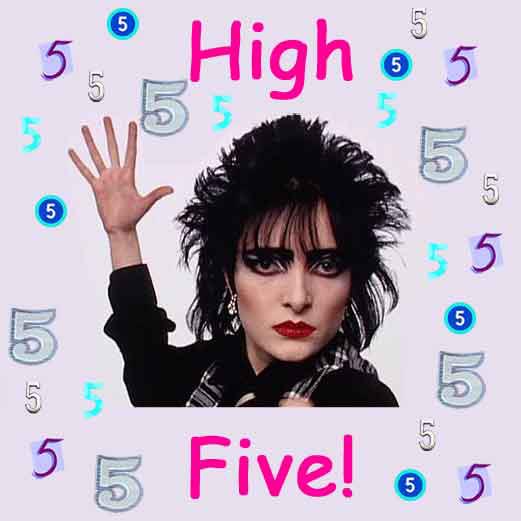 Published August 08, 2014. Words by Daniel Jones.