10 Tracks That Define The Tripped-Out Sound Of The Breakbeat House Revival
From throwback '90s IDM to sun-drenched Balearic cocktail cuts, this is your guide to the break-based sound that's taking over house-leaning dance floors all over the world.
Published on January 16, 2019 15:18 Berlin Time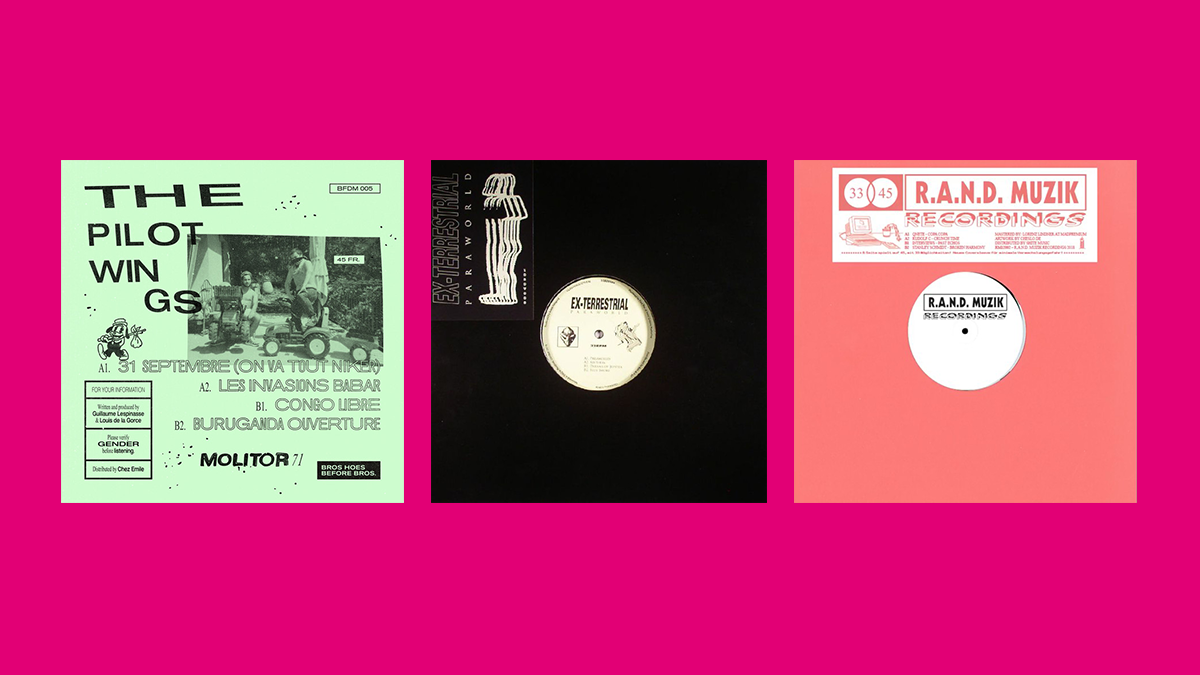 Breakbeat house is back. The sound, which initially came to prominence in the '90s, has recently taken the dance music world by storm, and the frenetically ravey sound's revival isn't showing any signs of slowing down.
Scroll through any of your favorite online record stores, and you're bound to find a sizeable stream of weekly releases that deploy classic breaks—"Funky Drummer" and "Amen Brother" included—to devastating dance floor effect. This new breakbeat house revival is creative and cross-bred; it connects tropes from the UK hardcore continuum with US deep house, ambient and even Balearic aesthetics. The point? To create the most appealing retro-futuristic breakbeat house jams out there.
Berlin-based DJ and producer Rising Sun is one of the most prolific artists associated with this modern breakbeat house revival. He's released his particular take on breakbeat house on labels like Styrax, Kristofferson Kristofferson and Beautiful Things Don't Ask For Attention. Always curious to learn more about niche sounds, we asked him to compile ten of his favorite cuts from this modern breakbeat house revival.
Ex-Terrestrial, "Paraworld" (1080p 2016)
"This is a really beautiful track that makes me think back to Aphex Twins' Selected Ambient Works 85-92. The main focus of the beats here is on the snare and the percussion. The entire EP is reminiscent of the UK's early '90s "intelligent dance music" legacy, which was kickstarted with Warp's Artificial Intelligence compilation back in 1992. On the record's flip side, 'Blue Smoke' shines with the classic 'funky drummer' breakbeat lifted from the eponymous James Brown song."
DJ Healer, "Planet Lonely" (All Possible Worlds 2018)
"I don't know why this always reminds me of Rainald Goetz' and Oliver Lieb's 1994 after hour trance classic 'Mädchen'. DJ Healer (a.k.a. Traumprinz and Prince of Denmark) starts the track off with a classic electro beat before he eventually drops the breakbeats. Accompanied by beautiful pads and female vocals which repeat themselves over and over, this is pure Traumprinz magic. I love this attitude and way of working because it reflects life metaphorically."
The Pilotwings, "Congo Libre" (Brothers From Different Mothers 2015)
"I've been raving about this track since it came out. I also love its explorative and experimental vein. A breakbeat, a bass line, a bit of percussion, a 'Detroit' pad, additional synth lines, a saxophone—everything lights up. A must have."
DJ Central & Erika Casier, "Drive (First Mix)" (Regelbau 2017)
"Atmospheric Rhodes chords hold the suspense before beautiful vocals by Erika Casier give the song a jazzy touch. Add to that a tricky breakbeat and superb sub-bass and you have more than one goosebumps moment."
Ludwig A.F. Röhrscheid, "Velocity" (Exo Recordings International 2018)
"Ludwig A.F. Röhrscheid uses the classic 'you make me feel so good' vocal sample and some beautiful Detroit pad to great effect. Topped off with seductively edited breakbeats and the wonderful atmosphere, this is simply an outstanding and beautiful piece of music. Warmest recommendation."
Francis Inferno Orchestra, "Hygiene" (Superconscious Records 2018)
"A firm favorite of mine since I bought it back in 2018. After the synthetic rain and the thunder passed by, a voice gently asks: 'Do you believe in ecstasy?'—and I'm not able to hold back my smile. This has '90s written all over it. A grand moment."
The Ambientist, "5" (Reality Used To Be A Friend Of Mine 2017)
"This is an ode to Mister Mark Goddard's (a.k.a The Truth) majestic and sought after early '90s release on Funky Groove Records. It's all in the endlessly melancholic pads, female vocals and breakbeats. '5' also uses the same Todd Terry sample as Goddard. All these elements give the piece the necessary nostalgia of past decades."
Rudolf C, "Crunch Time" (R.A.N.D. Muzik Recordings 2018)
"Fuzzy, playful outsider house with slight and purposeful distortion in the drums and percussion, but with a good deal of reverie and well-selected breakbeats from Down Under. Appeared on the record label of the sympathetic Leipzig-based pressing plant Rand Muzik."
DJ Sotofett presents Bhakti Crew, "Sunrise Mix" (Wania 2012)
"A slowly building session. It starts with a breakbeat, a stubborn bass line, 909 hats and live percussion. The song begins to develop and rises through a beautiful analog synth pad. In addition, they improvise synth lines and saxophone motives on top and run those trough their outboard delays. Built with vintage gear of course. Check."
Hymns, "Waves Of Nothing" (Salt Mines 2017)
"This is so simple, yet so effective. Starting with a breakbeat, there are pads and a vocal, as well as classical 808 toms, hi hats and a small synth-line. Great also the power of the breakbeat that resumes after the break. Superb, simple and effective."