Courtesy Lists The Club Music Labels Shaping Denmark's Scene
Last week my fellow Apeiron Crew member Mama Snake and I came out with the news that we're starting a label together called Ectotherm. To be frank, launching an outpost for new music isn't a very original move in Denmark's electronic scene these days. In fact, a lot of superb new underground house and techno imprints have popped up recently in our wee country, so I've compiled a list of some of the newcomers in my peer group that I'm exceedingly excited about to supplement the guide to Copenhagen-based DJs I wrote a few months ago. I also report on these developments in my local scene with my monthly RBMA Radio show Scenery Copenhagen—so if the following list piques your interest, you know where to stay locked.
Help
Behind the Help imprint stand two prolific brothers from Århus: 20-year-old Milan Zaks and 25-year-old Natal Zaks, the latter of whom has a pair of hefty house records for Dekmantel under his solo alias, Central. So far the relatives have released 11 tapes and vinyl records, including their own traditional Detroit-sounding house tracks under the collaborative moniker Sportscentral, lo-fi sounds from New York's Love Letters and various fluctuations between ambient and club music.
International Sun-Earth Explorer
International Sun-Earth Explorer founder Mikkel Ulriksen has spent the last few years breaking hearts all over Denmark as one-half of the entrancing DJ duo Marc & Mikkel. Earlier this year he launched his new label with a blast in the form of the Terminal EP by S.A.M., one of the most internationally sought-after Danish house producers. S.A.M is short for Samuel André Madsen, who's also the gentleman behind the Delaphine imprint. Although the first two releases—S.A.M.'s 12″ and an EP of dub journeys by Pellarin—explore introspective moods, Mikkel has pledged to explore a wider cross section of genres with future releases on his label.
Forgotten Figures
Two of my buddies from Copenhagen—who for some puzzling reason requested to remain unnamed—run the Forgotten Figures label. Luckily, there's enough substance in its discography to carry it as a faceless project. The first two Forgotten Figures records featured a number of vicious techno trips, and the previews of the third promise nothing less.
Regelbau
This label was born out of a 11-man party and production collective that named itself after a WWII bunker that the founders used as production hub in the early days of its existence. The first two releases contained collaborative tracks created by different combinations of Regelbau crew members without naming any specific individuals. For example, the stunning breakbeat success on their debut—which hasn't left my bag since I got my hands on the repress six months ago—was named simply "A1" and credited only to Regelbau. However, the process has changed since the two first releases, as they've disclosed who produced Regelbau 003 and 004.
No Hands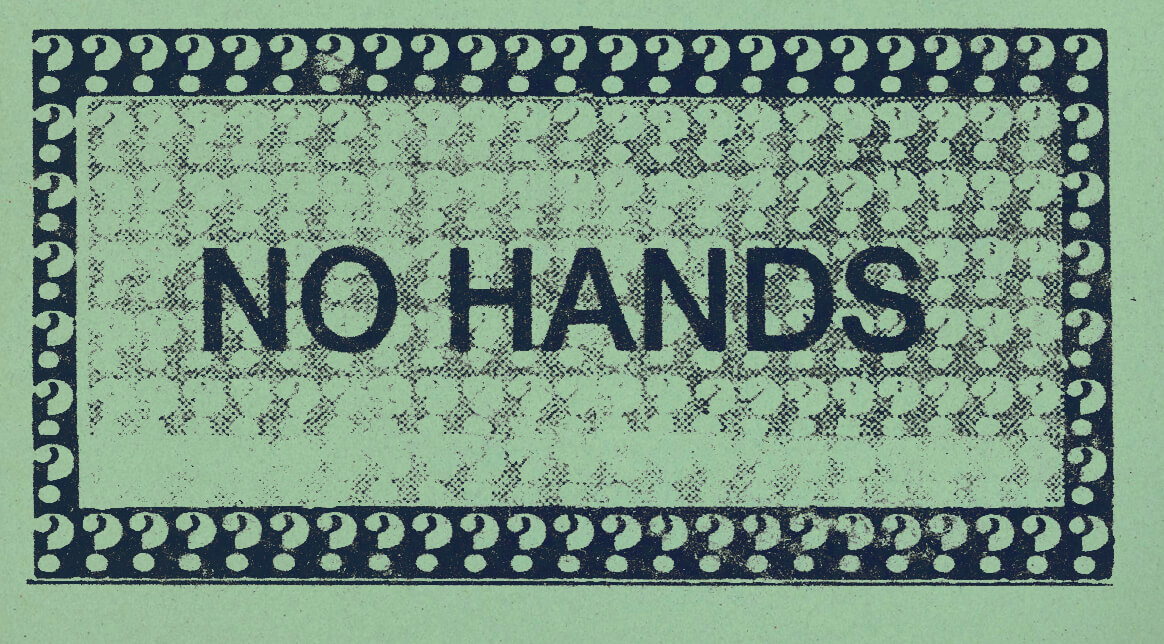 Denmark lost a fierce source for techno when Nord Records announced its recent closure. Thankfully, the label's two heads—Anders Vendelbo and C.K.—teamed up with Help and Regelbau masterminds Natal and Milan Zaks and Mathias Okholm to create the imprint No Hands. Where Regelbau and Help follow an unwritten rule to release local music, No Hands will put out tracks from international makers, and the crew promises a big debut in June. More info will be published on Safe Distro soon.
Count 0
In 2014, Count 0 put out a 7-inch from Generic Face titled New Gothic. It's the only 45 I still insist on playing despite the format's utterly DJ-unfriendly tendencies, which often result in some painful gallop beat-matching. To be honest, it doesn't really matter, because this delightful little waver assembles the dance floor no matter how awkwardly it's brought in. The label's other releases also feature the sounds of industrial anti-jazz with two floor-workable vinyls from Funeral Future and some piercing tapes from Second Heart and Instrefi.  
CUP
Copenhagen Underground Posse—a group that includes Daniel Savi, Mikkel Ulriksen, Marc Helt, Tsvetan, Jonas Rotne and Daniel Bruhn Jensen—focuses on the jazz and funk side of underground house music in Copenhagen. They started as a party promoter team in 2012, but after two years, the collective organized its efforts to add a label into the mix. Since then they've featured a row of competent house compilations including tracks from locals like 2400 Operator, B From E and Kasper Marott, all of which were distributed by New York's classic house chief DJ Jus-Ed.      
https://soundcloud.com/cphundergroundposse/cup003-va-liderlige-rytmer-del-2-af-3
Moral Defeat
This label is actually run by Schacke, the first artist on Ectotherm. His full name is Martin Schacke, and he's been a longtime contributor to Copenhagen's noise, techno and industrial scenes—and that sonic milieu also sums up the music spectrum on Moral Defeat. I particularly love the tape he released by Sortlegeme; it's an album filled with absolutely heart-throbbing lo-fi tribal.