Electronic Beats presents Audioccult
[15.07.2021. Content warning: an article published by J.-H. Kabuiku on July 9th 2021 points out Dominick Fernow's consistent links with metal and noise artists, bands, labels and productions using pedophilia and sexual violence imagery, listing a number of regular collaborators explicitly affiliated with National Socialism and white power ideology. More on this here]
Light a candle. Draw the required sigils. Now, raise your arms above your head and slowly, gently, exhale your soul. You won't need it here. This is Audioccult, and it's time to get low. Illustration: SHALTMIRA
Rrrrroll that beautiful bean footage into the office, boss says check out the new mailchimp. "This mail load is so heavy even a monkey could handle it—and does!" We're going bananas over this male! Big muscle chest that can handle even the harshest L.O.A.D. blasted across it! We're having a blast here (as you can probably tell) and we're keyed up in front of our keyboard just waiting for the chance to tell you there's some new Milky Chance footage.
Look at these guys playing guitar! Powerful. Here in our office, we're constantly getting in on the edge of new music. We have over ten CD cases filled with electro-swing. This is our life—take a look inside.
Electronic Beats Daily Schedule
– Enter the office to find that the party has already started: full coffee pot and all your friends gathered around you! Yes, YES! Steamy hot EB mug filled to the top, slurp it down. Mondays: defeated!
– Go ape with Mailchimp: the newsletter layout code that won't drive you bananas! Have I mentioned bananas yet? So nutritious.
– Look at all this news! Wow, so much happened while we slept! There's a new audio recording of Mac DeMarco performing at EB Festival Cologne. Heck, there's actually just piles of cool stuff to see on our Youtube channel! Not to mention the loads of great Modeselektor/Moderat content in our archives!
– Sort through the great promos we received that day. "Pride cometh before the Fall" but we're proud to fall all over these cool singles—Blasterjaxx, Tommy Trashcan, Powel with one l, and all the Ibiza promos we can handle (and we can handle a lot!) We're bananas for these orange men: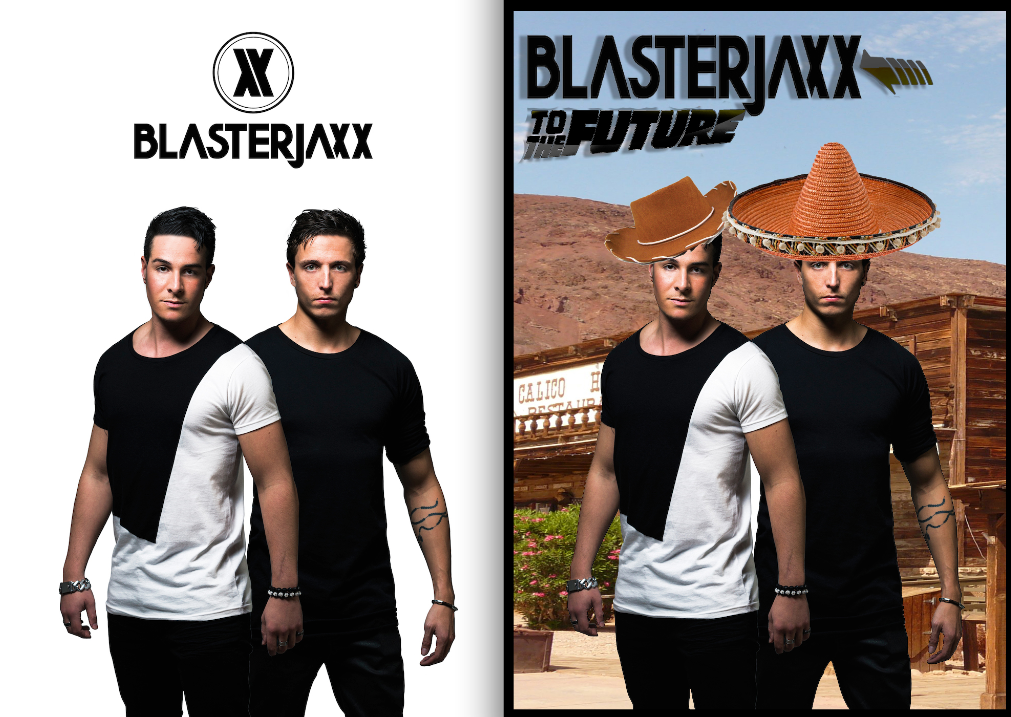 – A new radio mix is coming! Curious about which part of Berlin this guy is from? You'll have to tune in to get the full details! We'll tweet the deets later.
– Electronicize with colleagues. Staying fit is important in any job! During the warmdown routine sometimes we get silly, everyone going nuts giving each other tummy raspberries—just don't let the boss hear that rude, crude noise. Ay carumba! He's a good man, though.
– Lunch time! Over the booming bass of our wIkKiD in-house stereo setup, we're served platter after platter of the best bananas money can buy. Slam 'em down with your prim8s quick—here in the office, we have fun but we keep the "monkeying around" OUTside, winking face.
– Now refreshed, we fire up our search engines to find the hottest new beats and the freshest new ways to share it with you. SEO! Strategies! The world at your fingertips.
– Ten minute jazz discussion. It's still around!
– As is tradition, each day ends by watching Mike Tyson enter the ring to Coil while we recarve Dolly Parton's face into our chests. Praise her.
Published July 04, 2014. Words by Daniel Jones.