Francois X Selects 10 Stress-Relieving Tracks That He Likes To Hear After The Party
Francois X will play the closing set at Berghain this Sunday, May 19. Here are some tracks to play after he's done.
Published on May 17, 2019 14:43 Berlin Time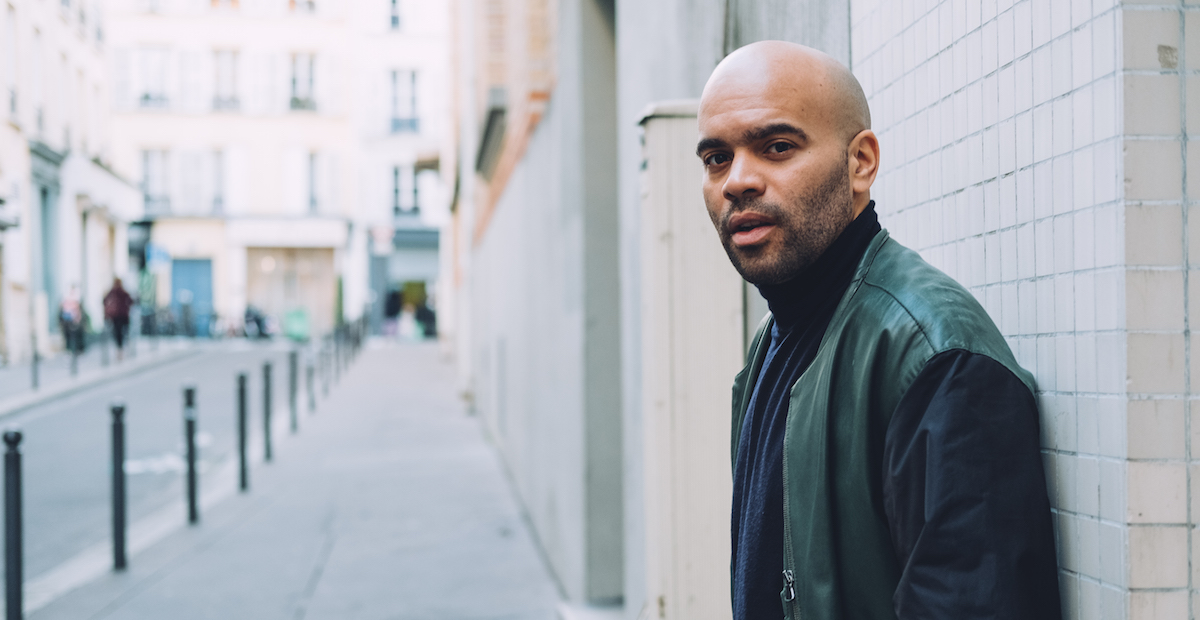 French DJ François X has been a mainstay at Paris club Concrete for a number of years. He's also recently launched his own record label, DEMENT3D XXX—with his Murky Dreams EP as the first release—and is touring extensively around the world on a regular basis. When you're producing, playing and traveling as much as François X is, sometimes you need to listen to some music that can bring you down and get you ready for some well-deserved R&R.
In anticipation of the artist's closing set at Berghain this weekend, where he'll play alongside Answer Code Request, Surgeon and DVS1, among others, the Frenchman compiled a playlist of 10 chill-out tracks he likes to listen to after a frenzied night in the club. Check them all out below.
Black Sabbath, "Planet Caravan" (Vertigo 1970)
"I'm a devoted fan of this track. It's perfect for the early mornings when the unclouded sun gently rises. There is everything in it—low percussion in the background, shimmering voices and slow grooves. I've always pictured this iconic track to be playing on a lovely beach around a campfire with people hazing around it."
Plastikman, "Drp" (Plus 8 1993)
"This perfect and gentle landing track shows Plastikman in full effect. There is no possible way you can't have a never-ending dream listening to this tune. It's brilliantly naive and incredibly impressive at the same time."
NY House'N Authority, "Apt 3b" (Nu Groove Records 1989)
"My baby love. I don't comprehend why, but this song is a masterpiece to me. It's perfect to gently close an extensive set. Like an "Au revoir, see you at the next party" tune. I've always loved when tracks become a party classic among an intimate community of people."
Plaid feat. Bjork, "Lilith" (Warp Records 1997)
"This is a masterfully unique collaboration between Plaid and Björk. It's so '90s. The syncopated rhythm section and the dreamy vocals give goosebumps. It's this rare kind of tune that makes you dream in the early morning after a rampage night. Björk sings perfectly on it, with a bit of moodiness. It's the matching combo to soften you."
Laurie Anderson, "O Superman" (The Lobby 1981)
"This is a Laurie classic. This song is so futuristic and so avant-garde for its time. So peaceful. I sometimes play it on top of a slow groove when the night is coming to an end. It has so much soul."
Rhythm & Sound, "Mango Drive" (Rhythm & Sound 1998)
"Another masterpiece done by Moritz and Mark under the Rhythm & Sound moniker. It's an original production from the Wackies vaults by Azul & Bullwackie recorded in 1979. 'Escapism' is the word that enters my mind when I listen to this tune. I played this one a lot in my early morning sessions at Concrete. It sets up a deep mood."
Jeff Mills, "Expanded (B1)" (Axis 2004)
"I have nothing to add. It's a mind-blowing track with a never-ending vibe. Morning maniac music."
Mike Parker, "Lustration Three (Atlantic)" (Prologue 2013)
"Ah, this track is significant for me. Consider it a Concrete after-hours classic. I instantly remember Brice (the club's art director and booker) running towards me once to humbly request a track ID. It has to tell the truth. It has such a hypnotic and shamanic spirit."
Paradise's Deep Groove, "Innermind" (K7 2013)
"Let's take it slow with this one. I'm always reducing the tempo to perform this track, which I'm excessively fond of. I can close any epic set with it. It's the suitable music to let the sensuality and sex appeal gathered during the night grow on you."
Hendrik van Boetzelaer, "L'Esprit de l'Écoute" (DEMENT3D XXX 2019)
"This is next on DEMENT3D XXX. It's an amazing tribal tune from Hendrik. Spoken word music with a modern twist of ceremonial magic."